Cherry Blossoms 2010: Hakodate Report (5/14)
Cherry Blossom Report 2010
by japan-guide.com
This is the official japan-guide.com cherry blossom report for 2010. Please visit also our guide to cherry blossoms for more general information about cherry blossoms and this year's forecasts and our schedule of upcoming reports.
2010/05/14 - Hakodate Report
by schauwecker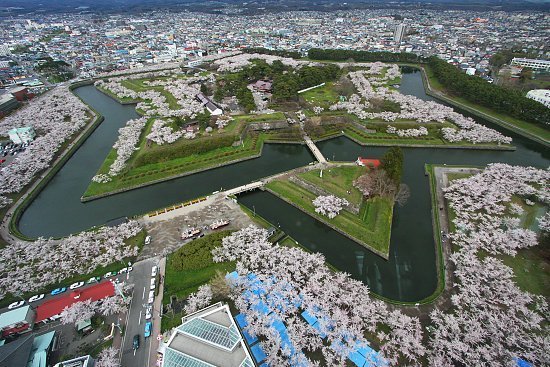 The last cherry blossom report of the year brought me to Hakodate near the southern tip of Hokkaido where the flowering season is currently in full swing.
Fort Goryokaku
May 14, 2010 - full bloom
Fort Goryokaku is a star shaped, Western style citadel which was built towards the end of the Edo Period for the defense of Hakodate against the imperialist threat of the Western powers. A few years later it became the site of a civil war between an army of the shogunate and superior troops of the newly established Meiji government.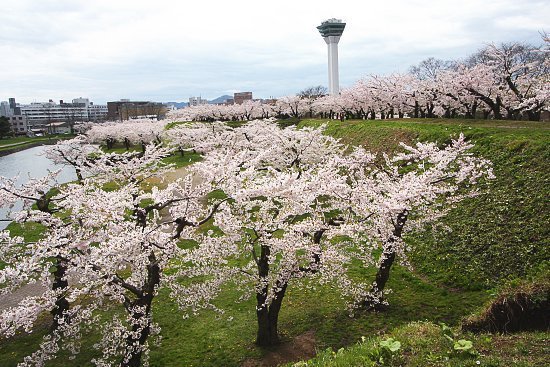 After the fort lost its military importance, it was eventually turned into a public park in the 1910s, and over one thousand cherry trees were planted along its moats, making it arguably Hokkaido's most famous cherry blossom spot.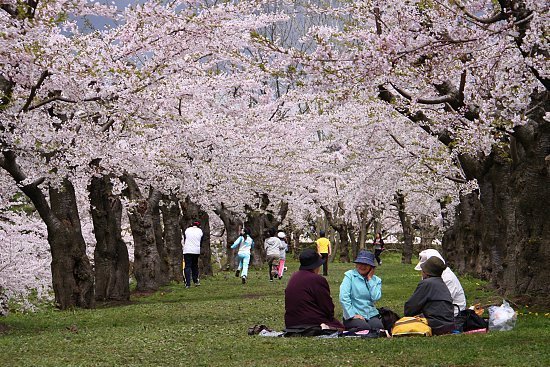 Full bloom of the estimated 1500 cherry trees (mostly Somei Yoshino) around the fort was reported on May 10, three days behind the average schedule. Worried that I might miss the season's peak, I was glad to find the trees still in full bloom today, although green leaves have already started to develop.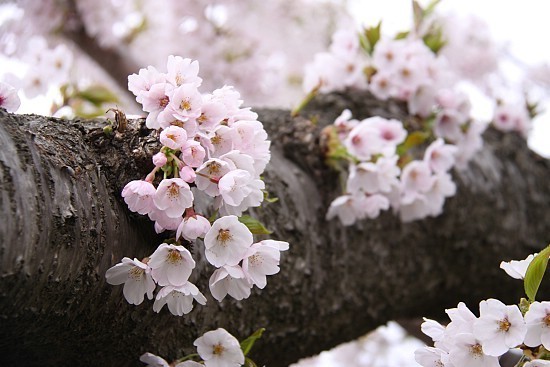 In any case, the sight of the blossoms was spectacular today, and the trees should remain close to full bloom through the weekend and beautiful to look at into early next week.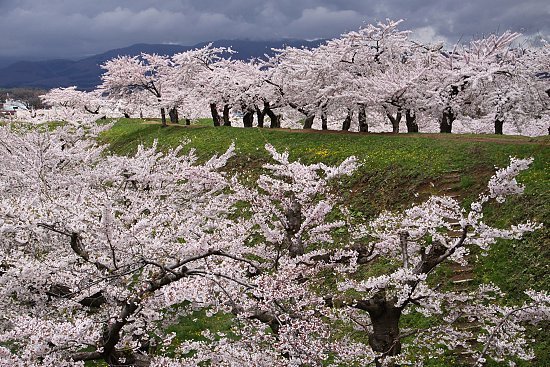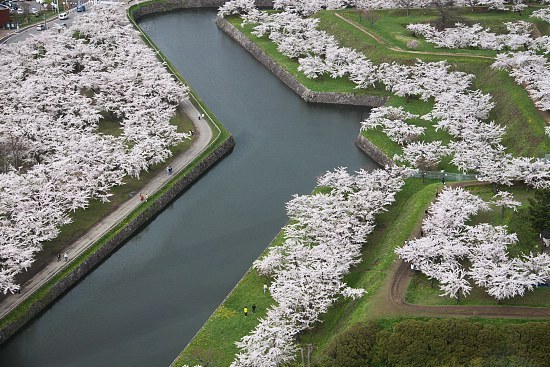 Visitors note that half of the fort is currently off limit to the public due to the reconstruction works of the fort's former magistrate office building. The works will soon be finished, and the building opened to the public on July 29 of this year.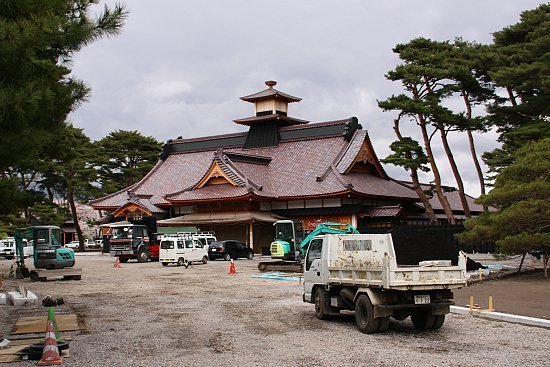 Hakodate Park
May 14, 2010 - full bloom
Hakodate's second most popular cherry blossom spot is Hakodate Park at the foot of Mount Hakodate. One of Japan's first ever Western style parks, it features several hundreds of cherry trees around its paths, fountain, mini zoo and children's playground. The trees are currently in full bloom, although the beginning of the end of the season is near.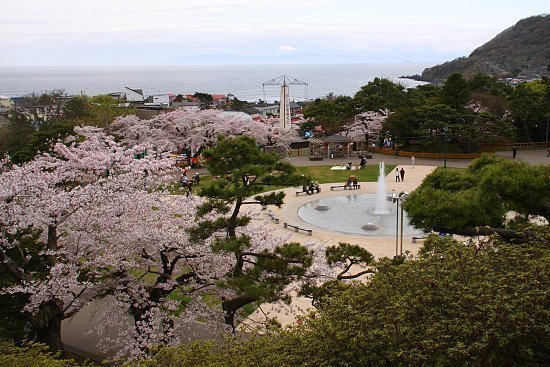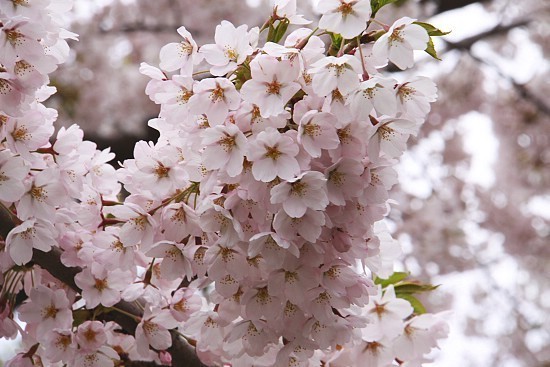 This brings the cherry blossom reporting season of japan-guide.com to an end. We will resume reporting about Japan's seasonal beauty in mid September with autumn color reports from Daisetsuzan National Park in Hokkaido.
Questions? Ask in our forum.