Odawara: Petals Starting To Fall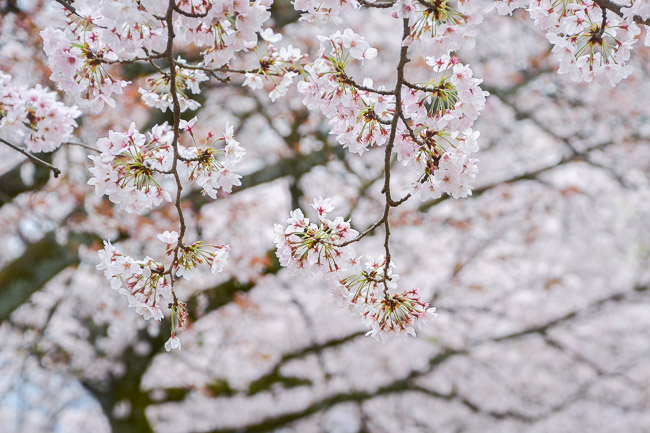 While yesterday's weather took a bit of a toll on the cherry blossoms in many regions across western and central Japan, it wasn't as destructive as feared. Petals are definitely starting to fall in cities such as Tokyo, Kyoto, and Osaka, yet this weekend will still be a good chance to see the flowers. You may even catch a cherry blossom storm (hanafubuki)! In northern and eastern Japan, the season is far from over. Cities like Fukushima and Sendai are in their best viewing period now, and north of Sendai, buds haven't even started opening yet. Check out our cherry blossom forecast for more information.
Today I visited Kanagawa Prefecture to bring you the first ever report from Odawara Castle in Odawara City. Odawara is a main transfer point for visitors going to Hakone. Few make it past the station gates, yet the castle is well worth a visit and is the closest castle with a castle keep to Tokyo. The park around the castle also features two museums, a shrine, a small amusement park for children, and over 300 cherry trees, making it a great spot for cherry blossom viewing parties (hanami). Odawara Castle is an easy 10 minute walk from Odawara Station, which is accessible from Tokyo by the Tokaido Shinkansen (30 minutes) or by regular trains (70-100 minutes).
As expected, yesterday's weather caused a little damage to the cherry blossoms around the castle grounds, and petals are starting to fall from most of the trees around the park, with a few trees here and there even further along. However this coming weekend will definitely still be worth a visit to the area, and the weather looks to be at least partly sunny through Tuesday. When I arrived in Odawara, the station seemed crowded, but the park is big enough that people were able to spread out to enjoy the blossoms. Only in a couple of extremely picturesque spots was there a bit of a line to get that perfect picture!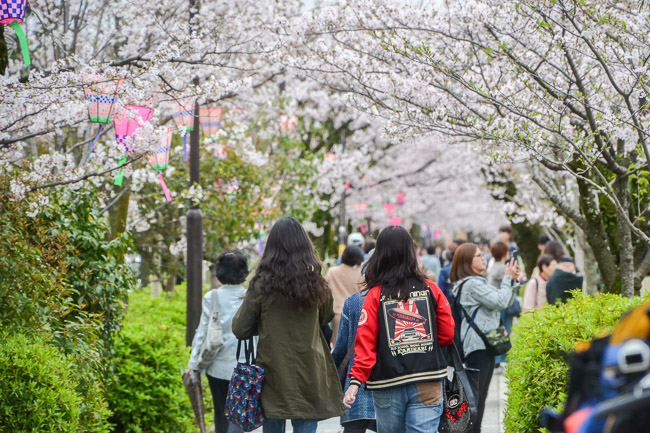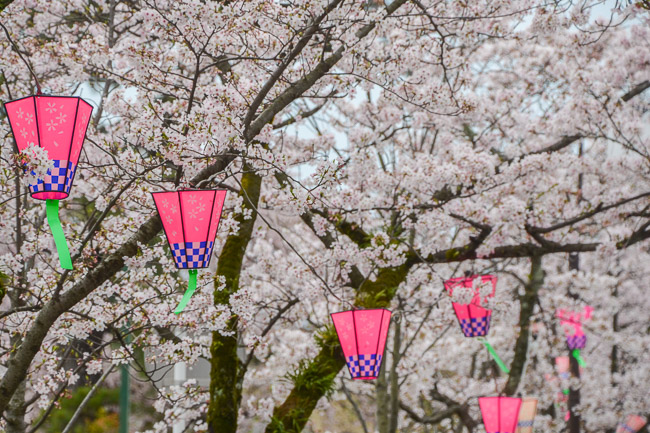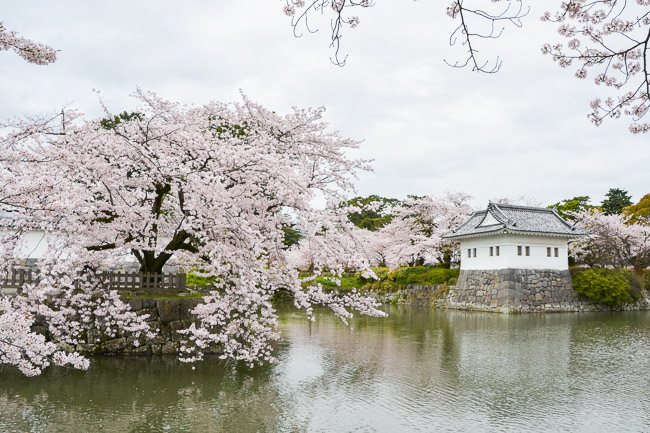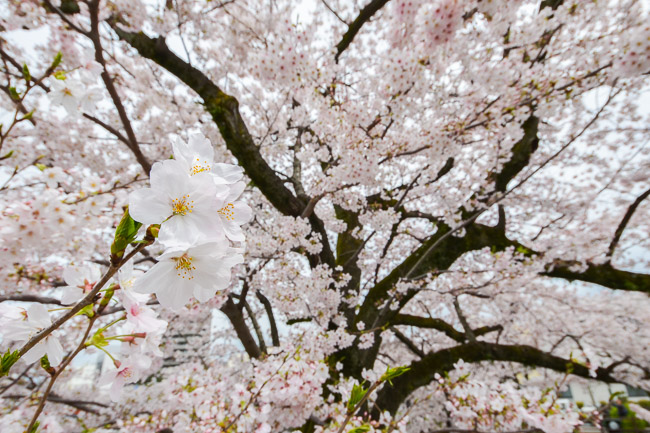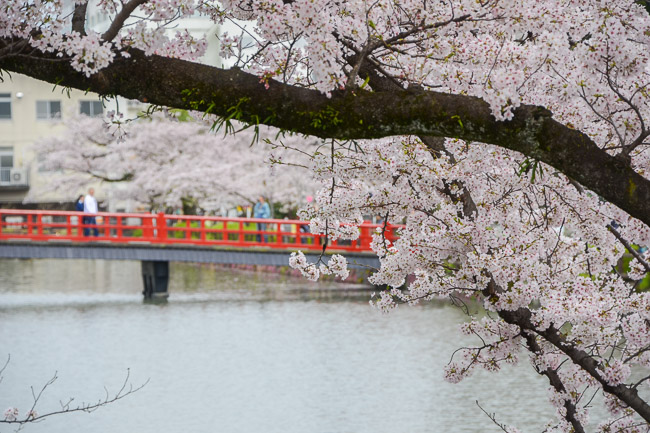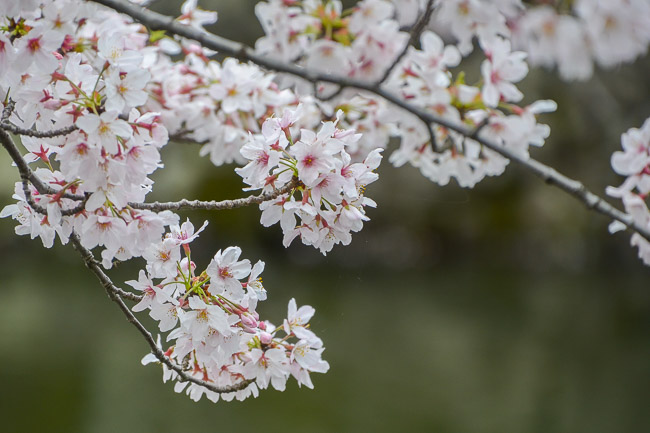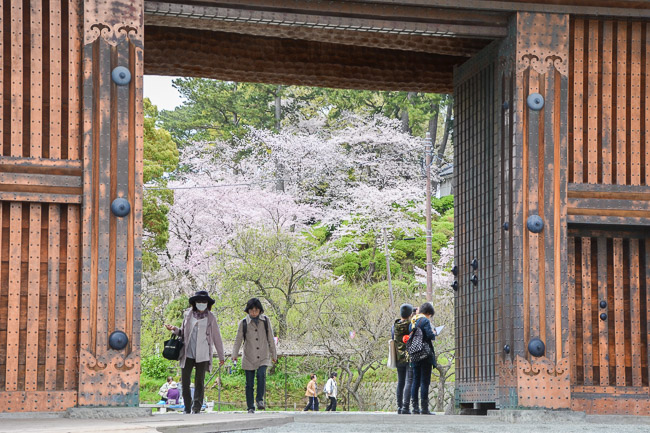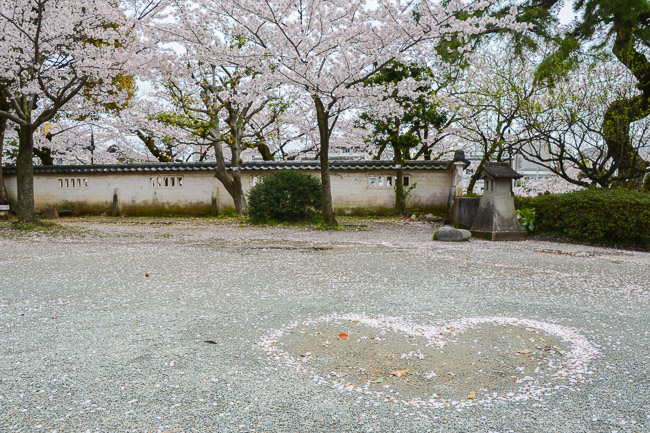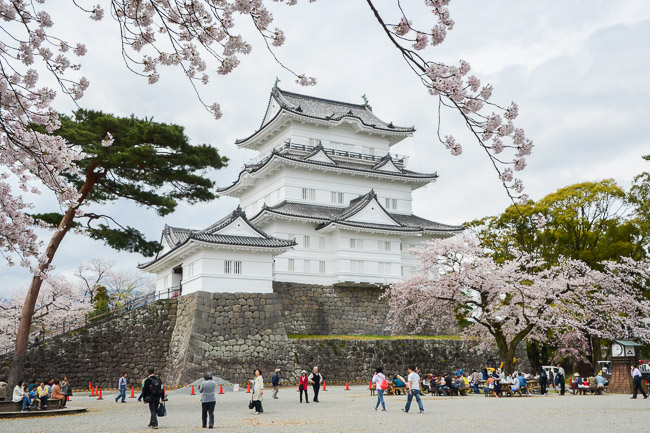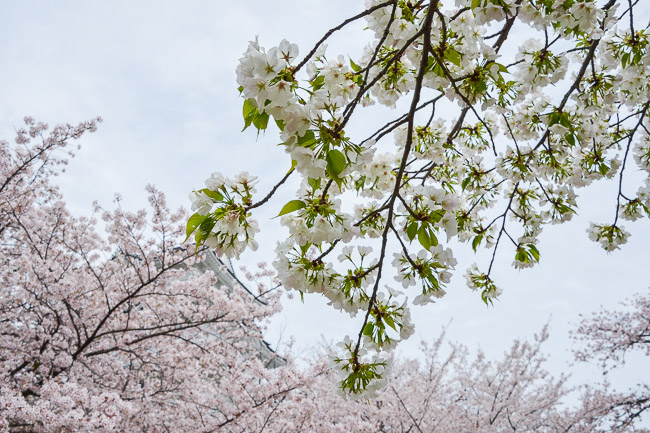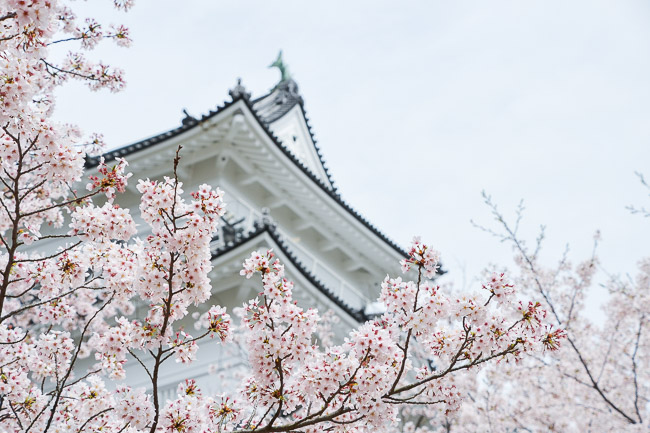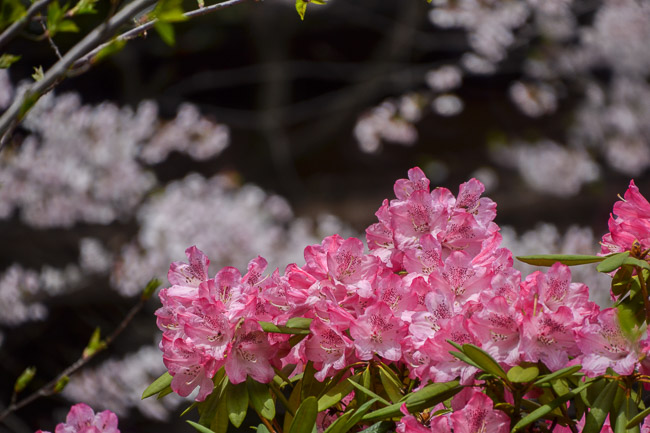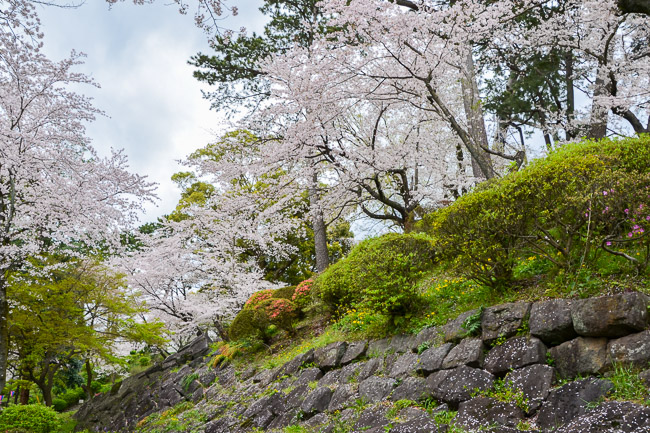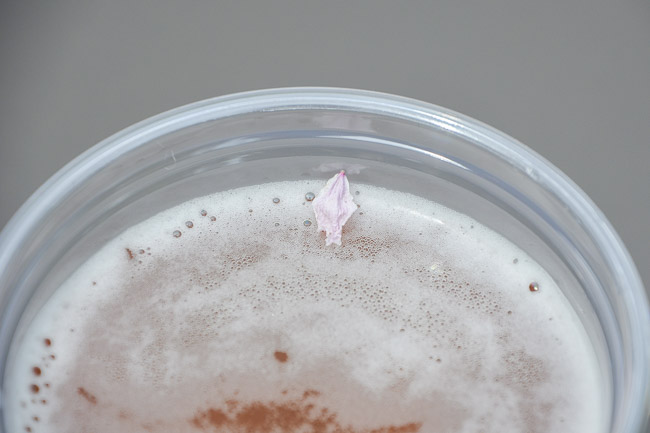 Questions? Ask in our forum.