Cherry Blossoms 2011: Kumamoto Report (3/31)
Cherry Blossom Report 2011
Official cherry blossom reports by japan-guide.com
This year's cherry blossom season will be overshadowed by the tremendous loss caused by the recent earthquake. However, we believe that the blossoms will serve as symbols of hope and resilience and a source of motivation along Japan's road to recovery. With this in mind, we never hesitated to go ahead with our annual reports in order to inform travelers in Japan and readers across the world about this year's cherry blossom season.
2011 Cherry Blossom Forecast - Schedule of upcoming reports - Post your own report
Popular cherry blossom spots - How to do hanami? - Cherry tree varieties
2011/03/31 - Kumamoto Report
by francois
This year Kumamoto was the first major city to have its cherry blossoms open, about a week and a half ago on March 21st. As predicted, the city is just entering into the ideal period to see the flowers, with this weekend likely to be when the flowers reach full bloom.
Unfortunately, after high probability of clear skies on Friday the weather forecast for the next few days is overcast with a significant chance of rain, but as long as the weather does not become too bad it should be a great time for hanami into next week. Next weekend also has a high probability of being a good time to see the flowers, but by then the flowers will probably be beginning to fall and the season will be coming to an end.
Today was my first chance to use the expanded section of the Kyushu Shinkansen, which is now connected to the rest of the shinkansen network. The section of the Kyushu Shinkansen that runs along the northern half of Kyushu began operation just last month. Fitting for my travel plans, I used the Sakura train category.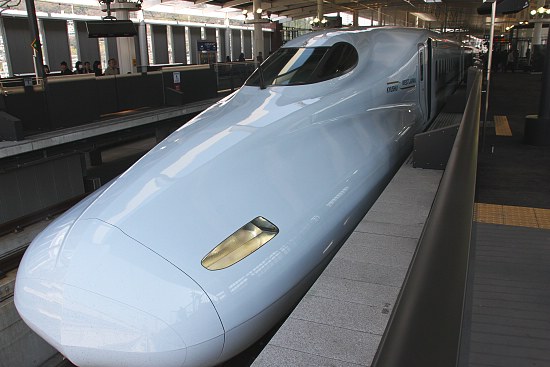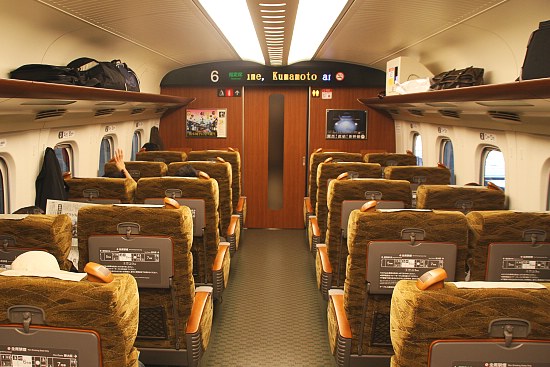 I arrived at Kumamoto Station and disembarked in the new shinkansen area. The station is quite nice, and I remembered visiting it last year when it was undergoing construction.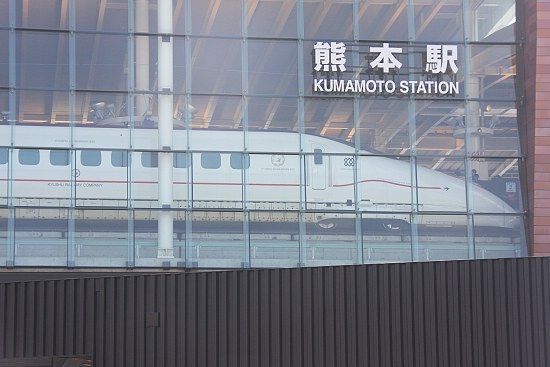 Kumamoto Castle
March 30, 2011 - approaching full bloom (50-80%)
I headed off from Kumamoto Station on one of the city trams to Kumamoto Castle, located in the downtown area. I was happy to see that the cherry blossoms are almost at full bloom, having almost 80% of the flowers open. The castle is currently a great place to visit for cherry blossoms and will continue to be so into the weekend.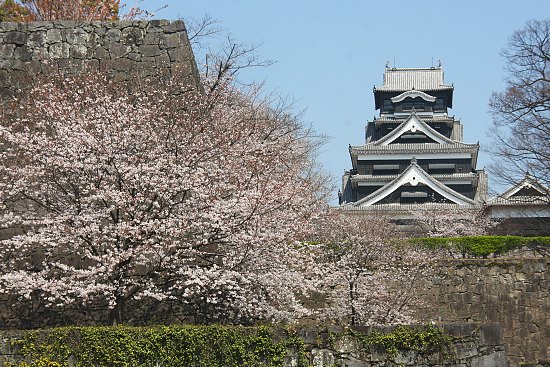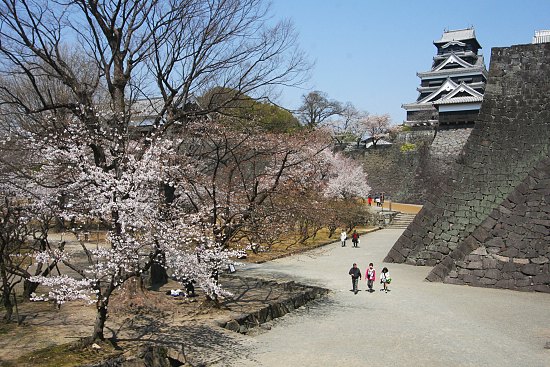 Kumamoto Castle is one of the best castles in Japan, thanks to its painstaking reconstruction and its expansive and impressive castle grounds. Although there were quite a few people eating and drinking under the trees today, the castle grounds didn't seem crowded at all. This Saturday and Sunday though it should be a lot busier. Particularly in light of Himeji Castle currently undergoing long term construction, Kumamoto Castle is one of the best places in Japan to get the castle experience.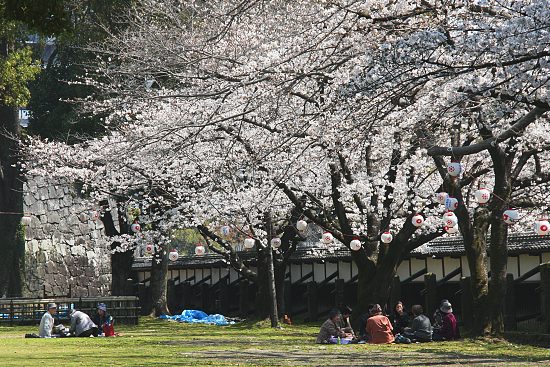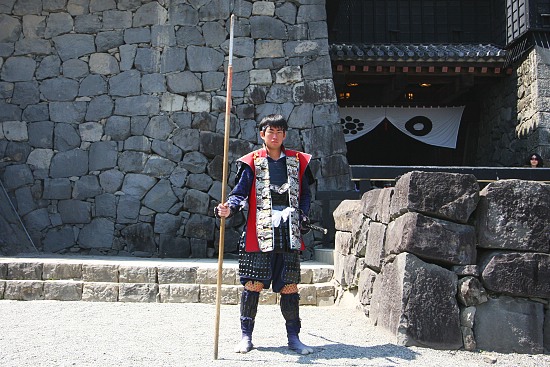 Suizenji Garden
March 30, 2011 - approaching full bloom (50-80%)
Along the same tram line that connect Kumamoto Station and Kumamoto is Suizenji Garden, a spacious traditional Japanese garden that has a miniature Mount Fuji in its design. Here the cherry trees were at the same state as those at Kumamoto Castle: almost at full bloom, with full bloom expected for this weekend. There is a particularly dense area of cherry trees in the garden's southeastern corner, where there were a few picnickers today.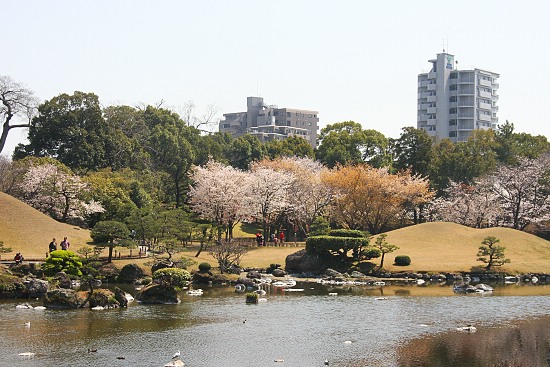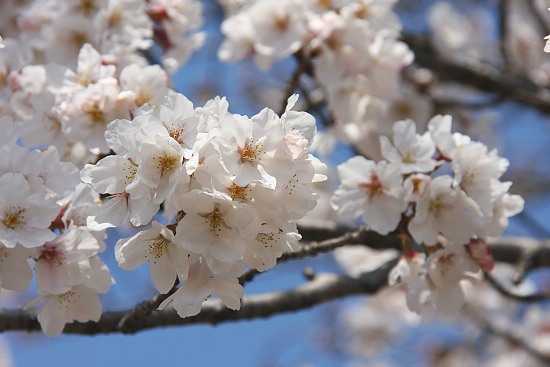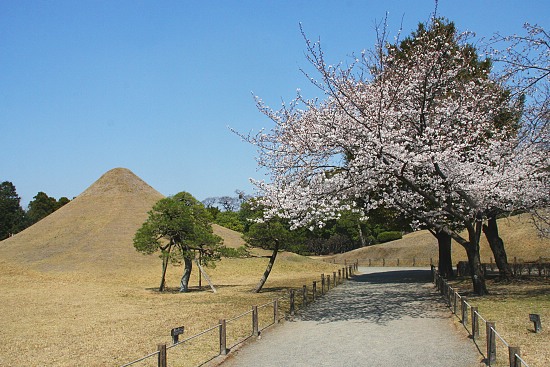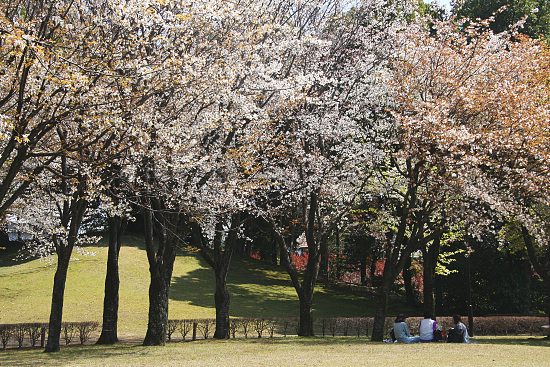 After today's reporting I once again made use of the new Kyushu Shinkansen. This time the Sakura train I took was the different train model that is currently in service, so I was able to try both the trains today.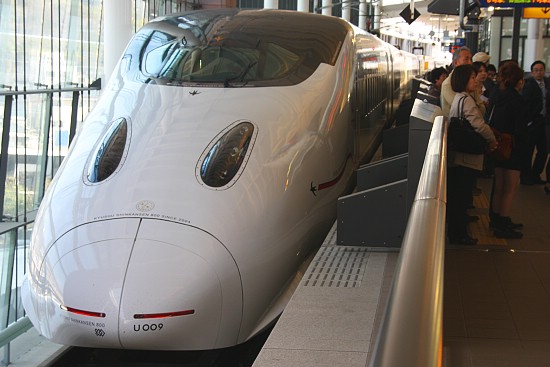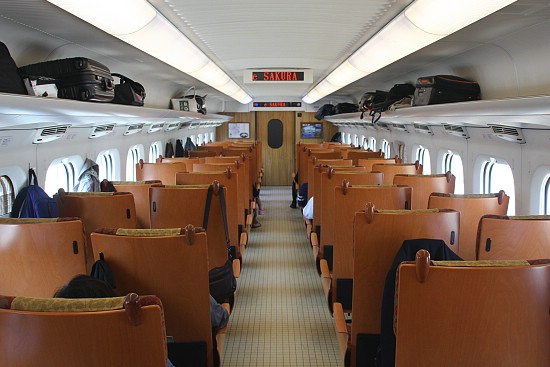 After a short 39 minute ride I disembarked at Hakata station in Fukuoka. This station has also undergone a renovation to coincide with the extension of the Kyushu Shinkansen, which I saw underway during last year's reporting. The expansion of Hakata Station seems to be particularly nice, and I am looking forward to exploring the station more.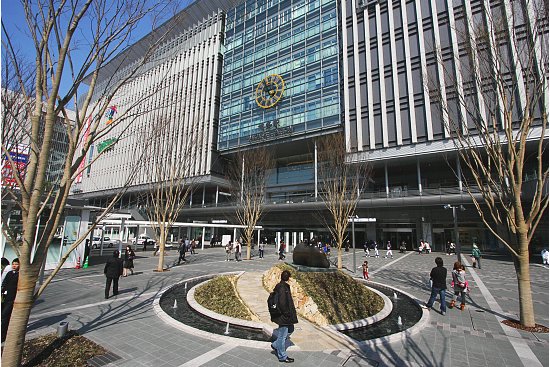 After having already done today's Fukuoka cherry blossom report earlier in the day, Schauwecker and I may find a place to eat dinner somewhere on one of the building's upper floors if we do not eat at one of the city's famous food stalls.
Questions? Ask in our forum.