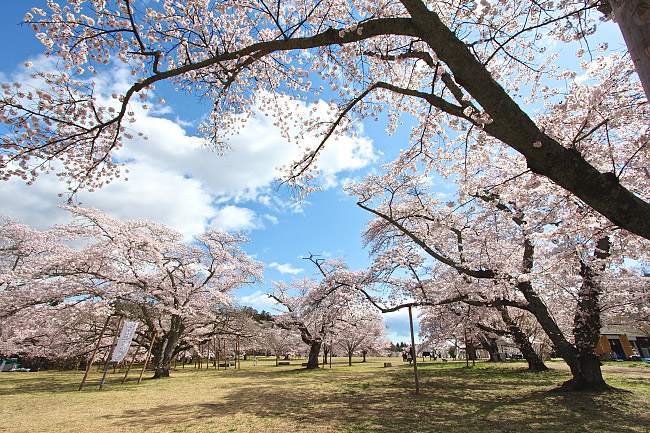 As the cherry blossom season is winding down in western Japan and the "sakura front" is moving its way north towards its final destination of , our team is moving our coverage north, too. While Scott and Raina are reporting from a few of the best late-blooming cherry blossom spots around Tokyo and Kyoto this week, I'll be heading into the as the season progresses northward.
Today, I made my way to Sendai, one of 's major cities, to check on the state of the blossoms in a few of the city's best sakura spots. While the sakura reached full bloom here late last week, on this chilly, windy day, I found the flowers still rather close to full bloom, with petals only just starting to fall on less than half of the trees in the places I visited.
My first visit today was actually a few kilometers outside of the main urban center of Sendai to the south. Mikamine Park is a small yet spacious hilltop park packed full of lovely and trees which today were looking fluffy and very near full bloom. The more common, mid-season-blooming Somei Yoshino sakura trees here were just starting to lightly shed their petals today, but still had more than enough hanging on to keep them looking lovely and full for another few days, provided no heavy rain or wind take them down more quickly.
The only downside to this great little park is perhaps the access. The walk from the nearest train station, Nagamachi Minami Subway Station, to Mikamine Park is about 30 minutes, and city buses don't go directly to the park (and don't offer stop signage in English). Parking can also be a challenge in the park's rather small parking lot. For those looking for the simplest and fastest route, a taxi from Nagamachi Minami Subway Station might be the way to go.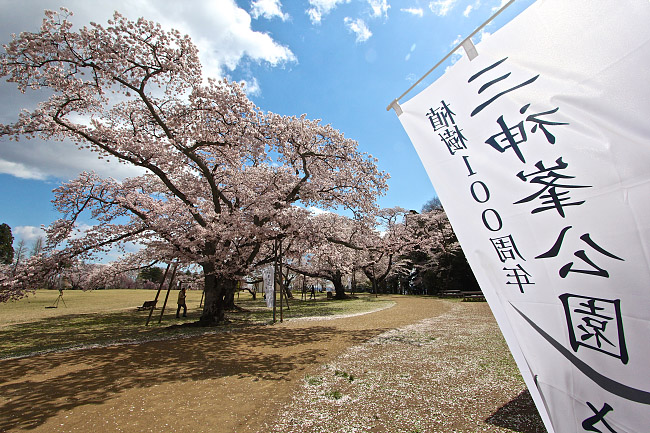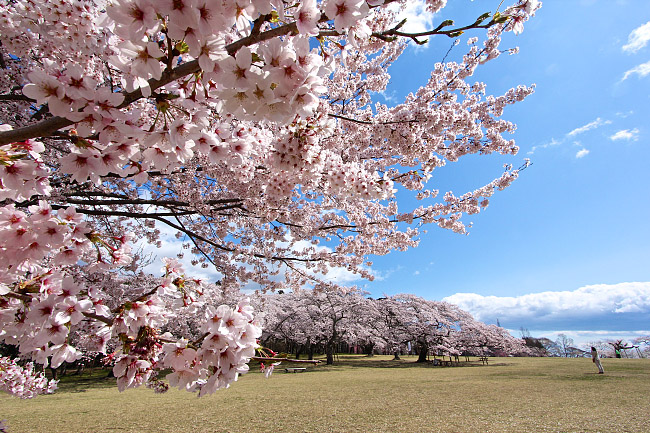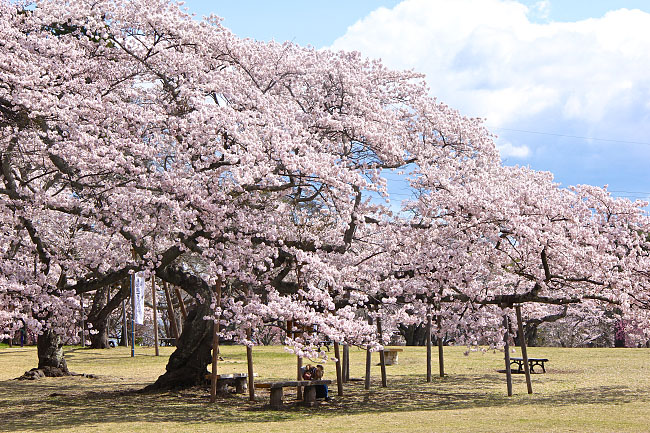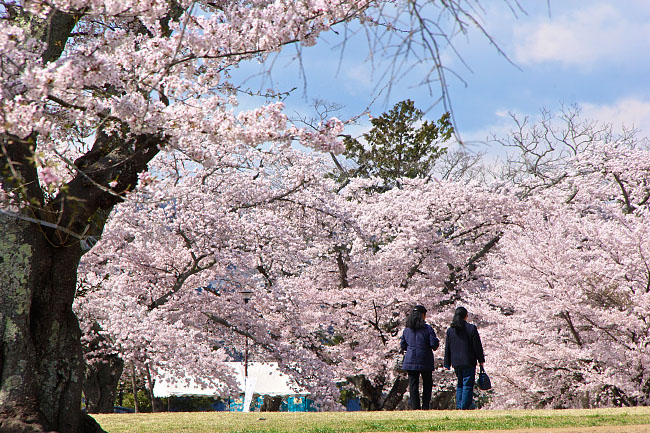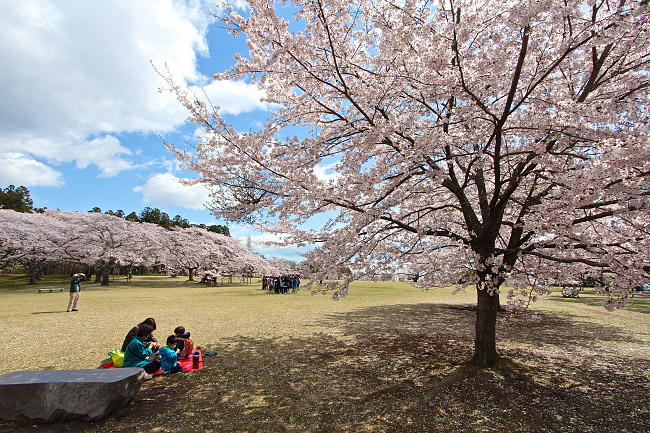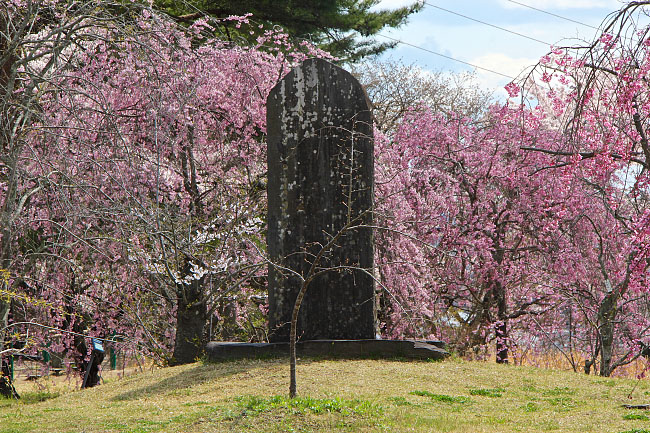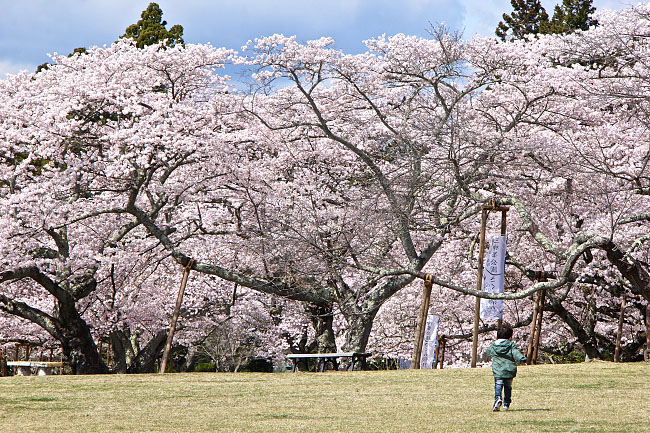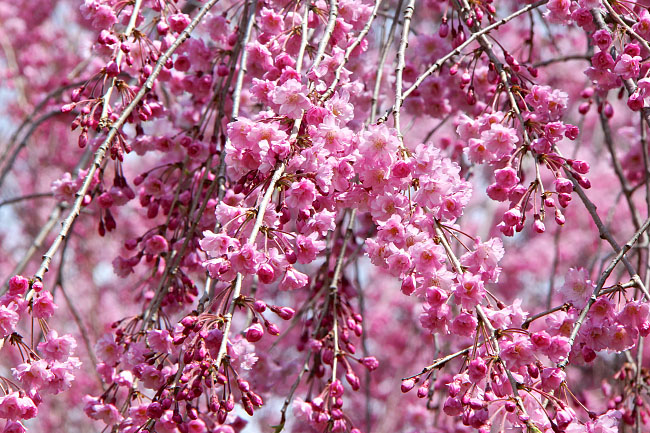 My second stop today was back in Sendai's city center at Nishi Park. The small inner city park has several dozen Somei Yoshino cherry trees which were almost all in full bloom today. In the middle of the trees, the park sports a large lawn that gets crowded with on weekends and in the evening during the season, when the trees are lit up and the food stalls around the perimeter are busy with customers.
Nishi Park is located just two stops west of Sendai Station on the recently-opened Tozai Subway Line, just a few steps away from Omachinishikoen Station.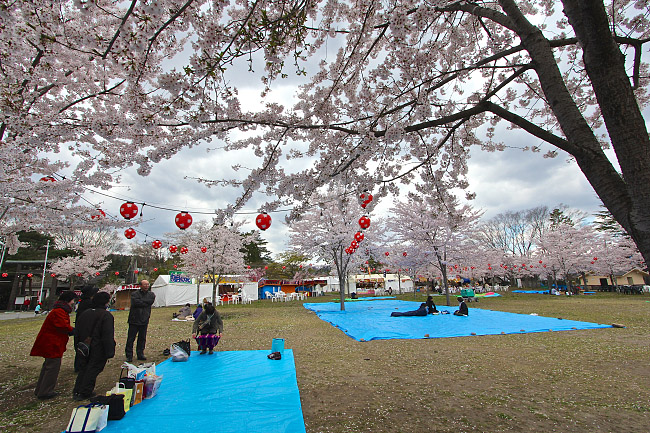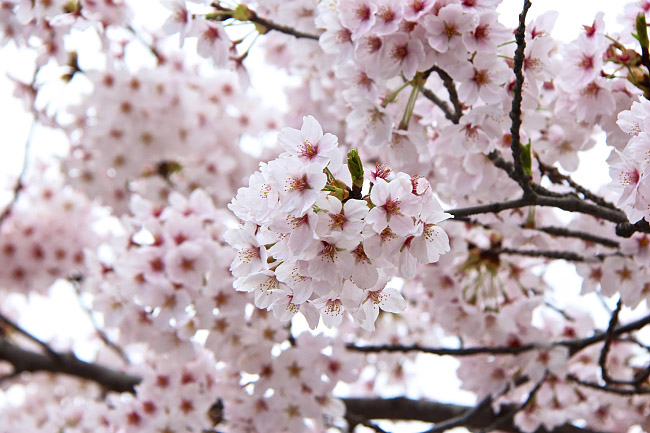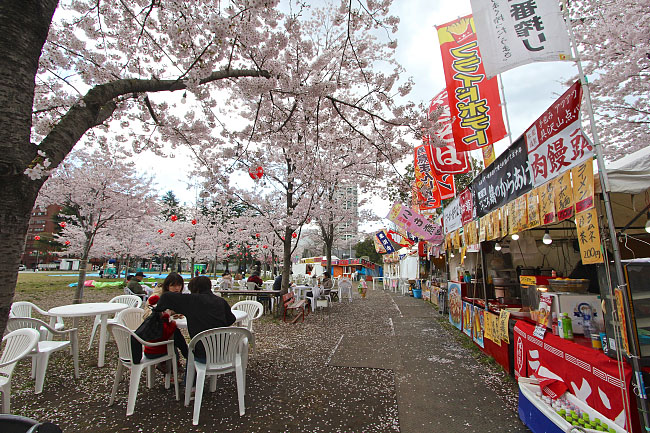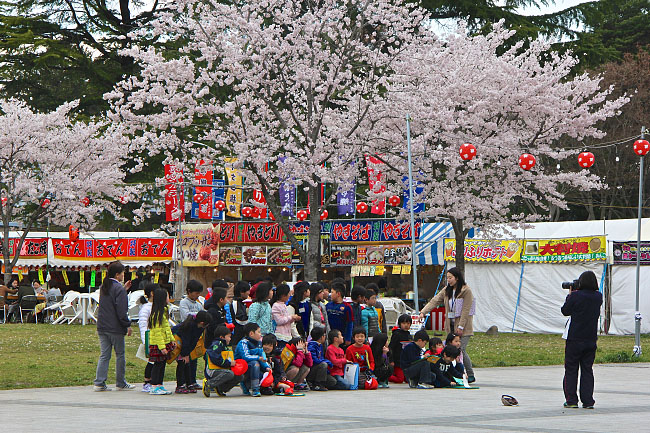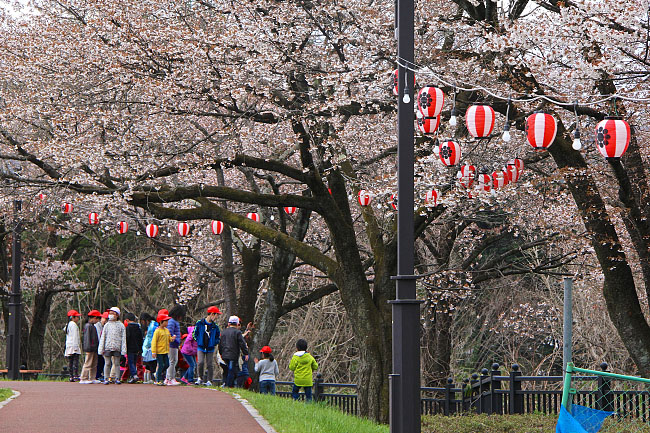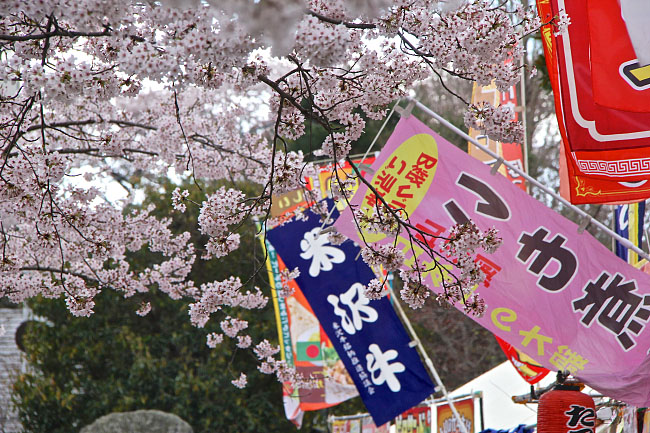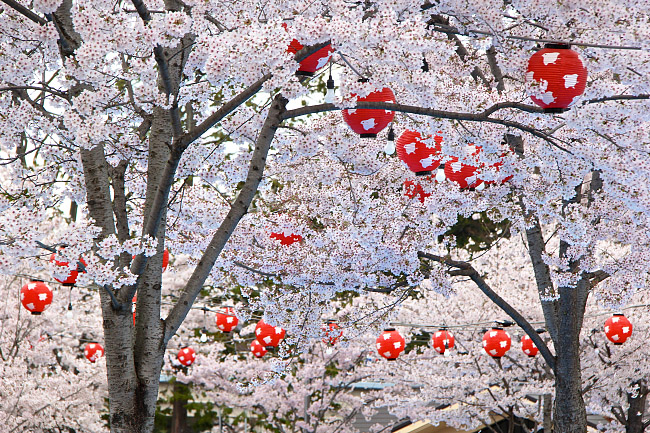 My last stop today was to Tsutsujigaoka Park, just one stop east of Sendai Station on the JR Senseki Line. Tsutsujigaoka Park's long promenades just recently burst into color last week, and today was still looking amazing with its many bright pink weeping yaebeni shidarezakura approaching full bloom and the white Somei Yoshino sakura just starting to drop their petals. The mix of colors was beautiful today, and hundreds of people were pitching tarps and picnicking under the trees. The park offers plenty of space for hanami parties, convenient boxes for trash, and vendors selling festival food.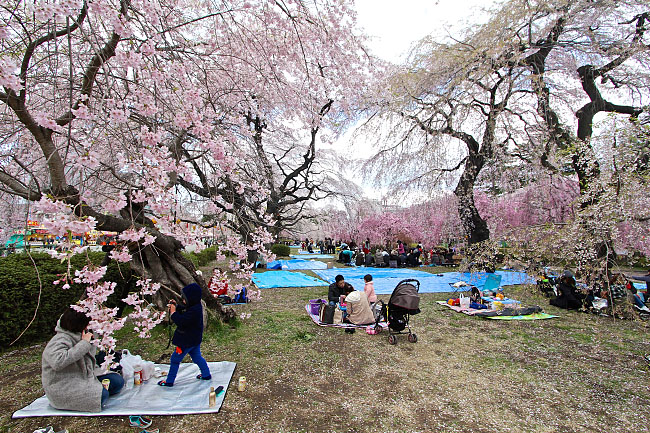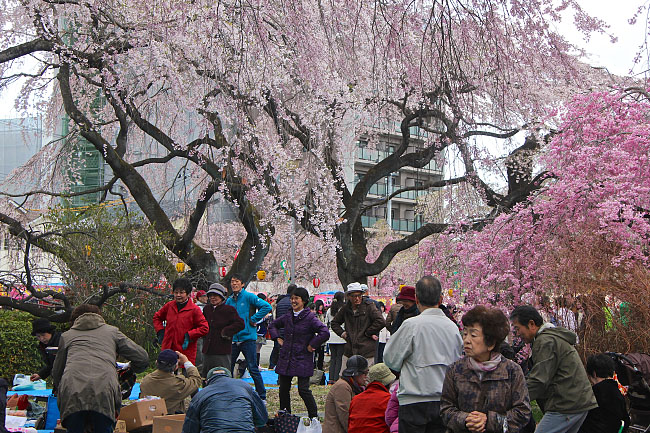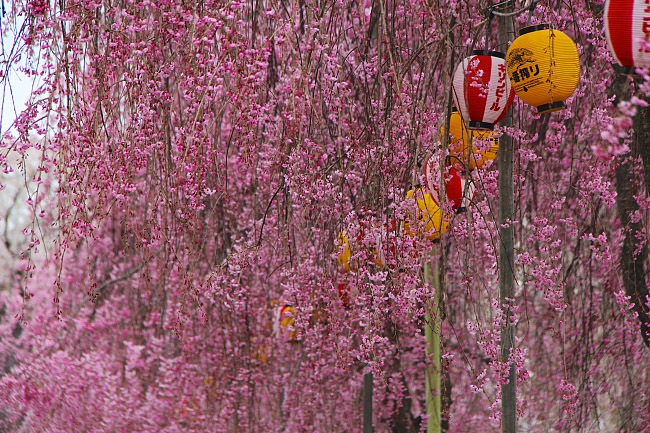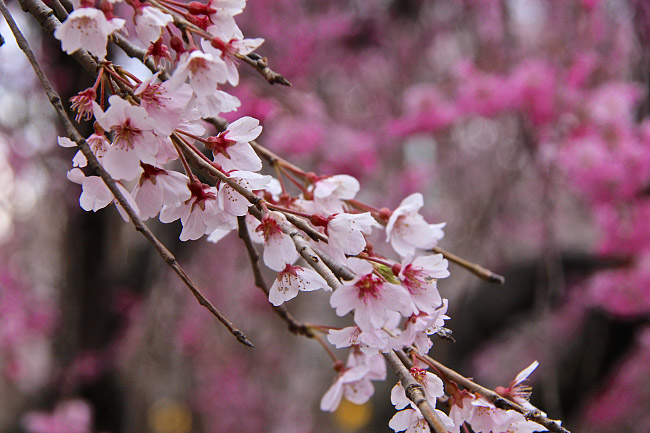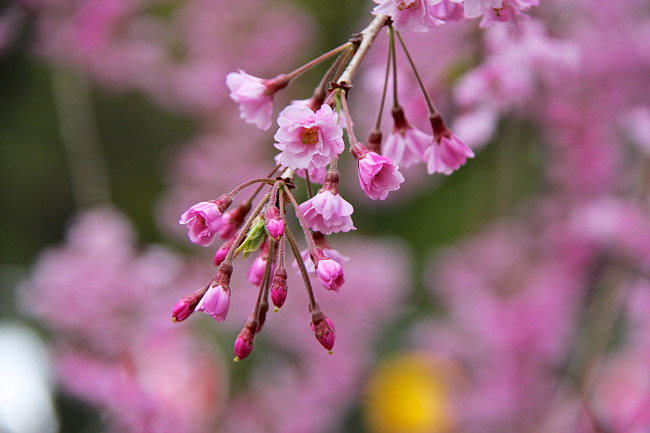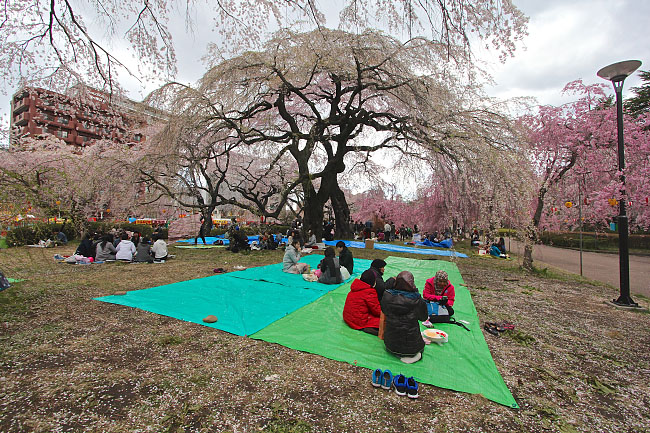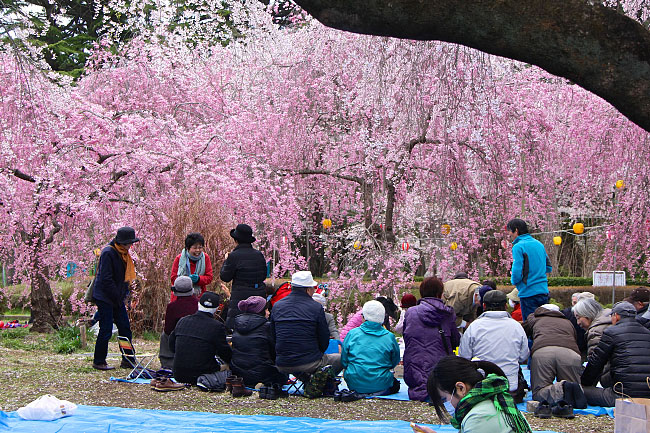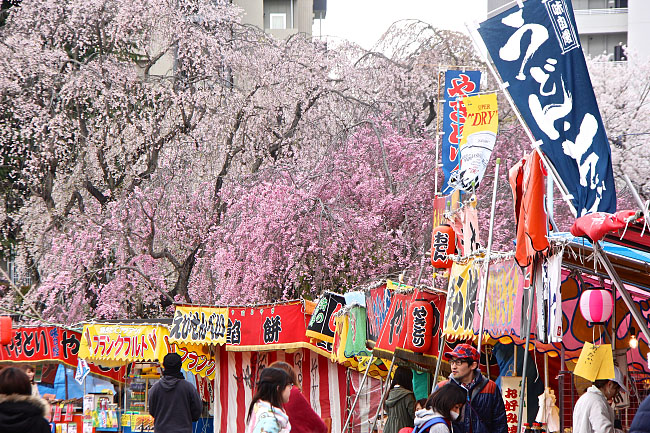 Questions? Ask in our forum.