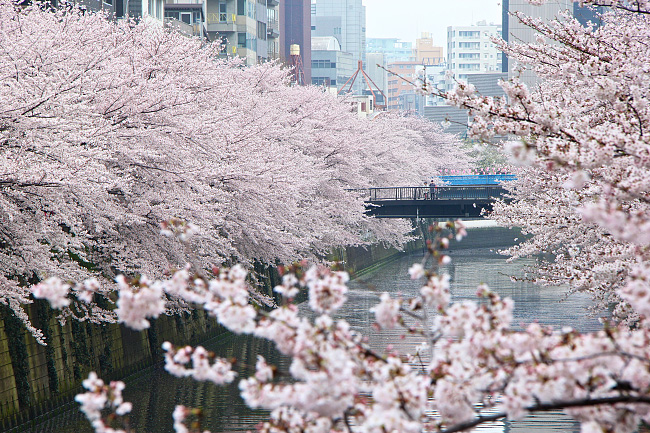 Cherry blossoms all over southern and central Japan—from Kagoshima to as far north as Tokyo and Kanazawa—have just reached full bloom over the last week and weekend, bringing us into what might be this sakura season's peak week in those regions.
This year's "sakura front" is roughly a few days ahead of its average yearly timing and seems to be keeping a fairly brisk pace thanks to the relatively warm weather over the last month. For those planning upcoming hanami parties, it might be wise to err on the side of sooner rather than later; check out our 2016 sakura forecast for more info.
Continuing our coverage of the season, today I headed back to Tokyo, which just reached its best viewing level late last week. After a slightly cool, rainy weekend, the blossoms were excitingly at their very peak in western Tokyo where I was today. Barring any strong rain or wind (which might be looming on the horizon this Thursday), the blossoms should still be at their best viewing through the rest of the week and possibly into the weekend.
My first stop today was to the Meguro River, one of Tokyo's most famous cherry blossom viewing spots. The blossoms were at an all-out peak today among the over 800 cherry trees that line nearly four kilometers of the river.
The riverside promenades on either side of the river were pleasantly less crowded than some of the major sakura hot spots I visited last Friday, though crowds start to fill up the walkways in the evenings when the thousands of festival lanterns strung up along the river are lit and several patches of trees are illuminated. While the cherry trees and lanterns extend all the way from Nakameguro Station to Meguro Station, the best illumination happens around Nakameguro Station (until 21:00 during the trees are still in bloom).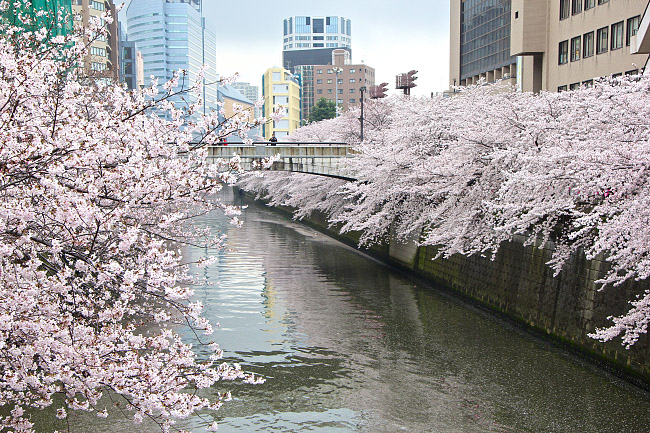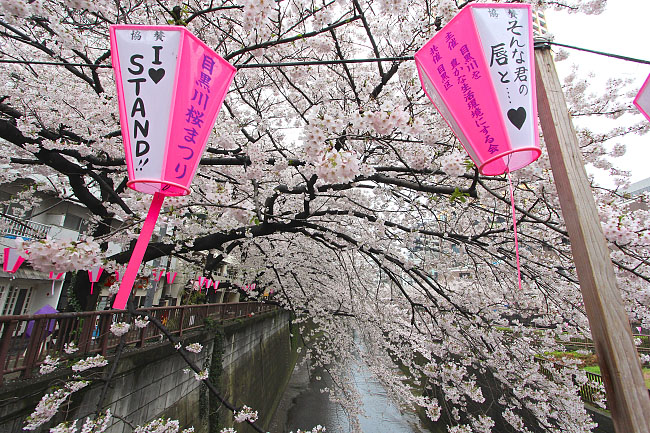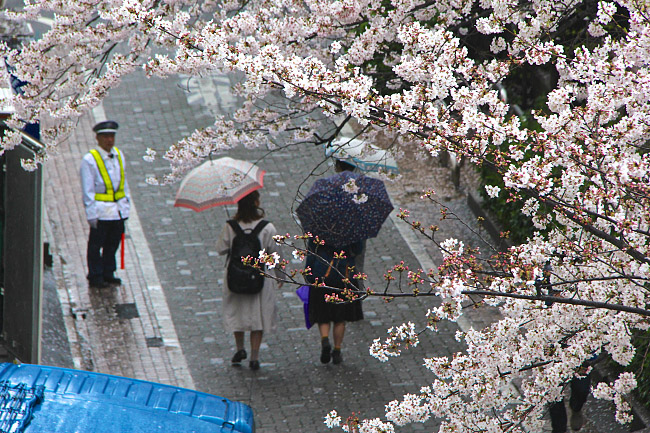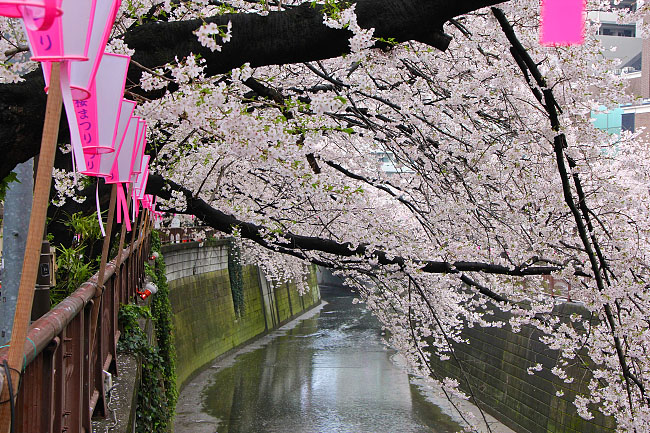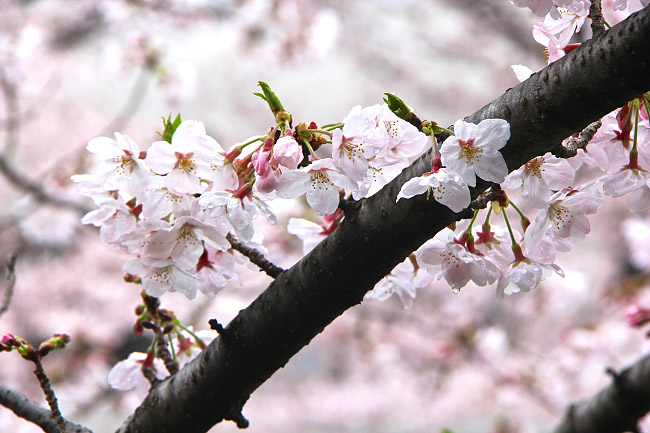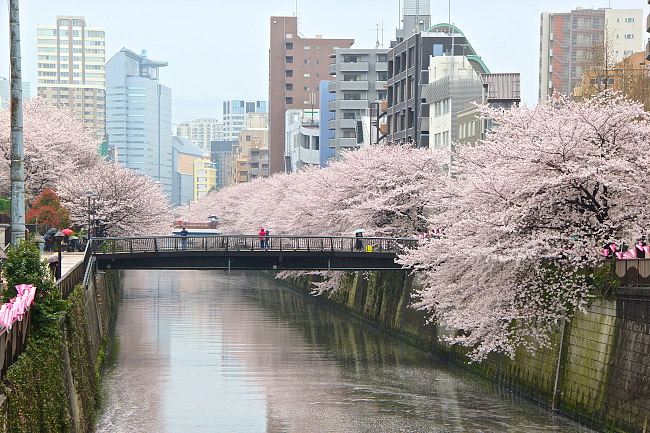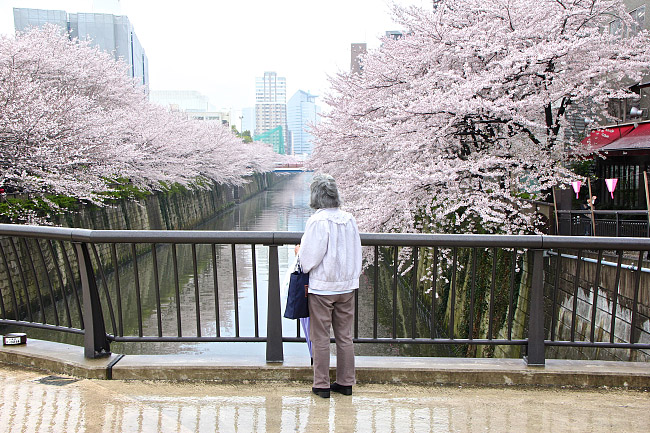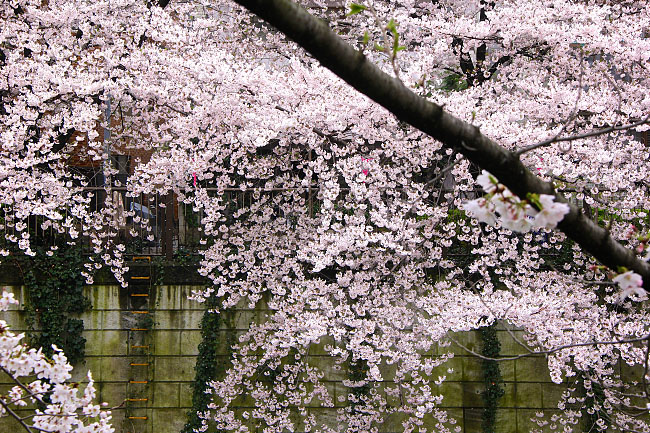 My next stop today was a few train stops north of the Meguro River to Shinjuku Gyoen Garden, another hugely popular place to pitch a tarp and lounge under cherry trees. The Somei Yoshino sakura, Japan's most common, mid-season-blooming cherry trees, in the garden were at full bloom today (even more so than my last visit three days ago). The huge garden also sports a variety of early- and late-blooming sakura as well, which of course were all at various states today, but make the park a great place to catch sakura even if you can't make it during the "main" peak of the season.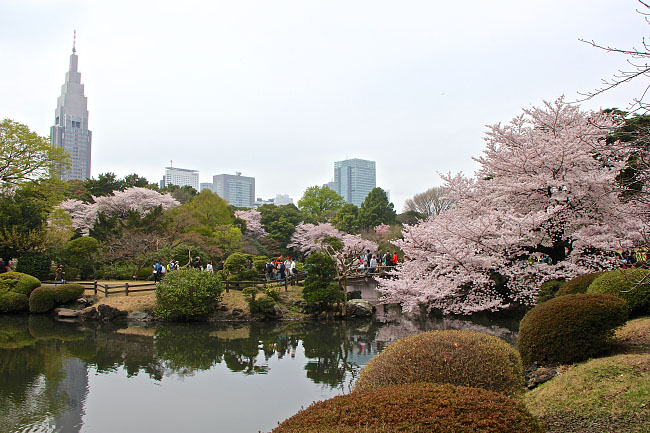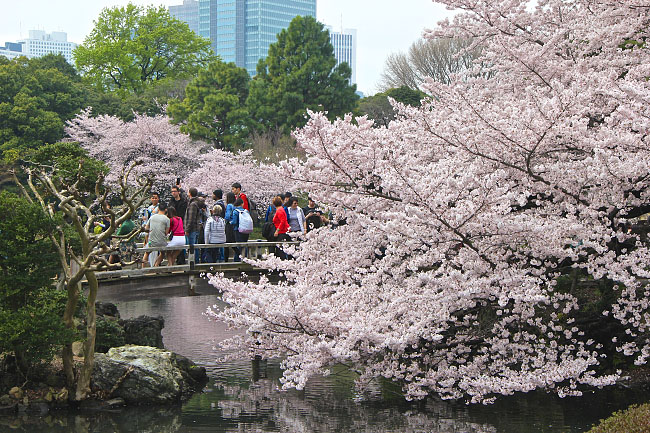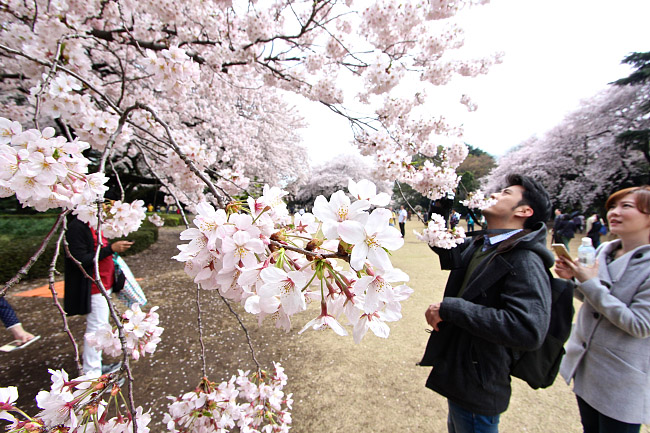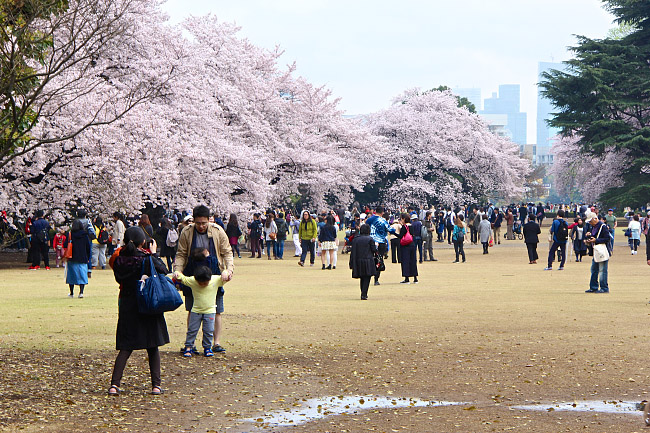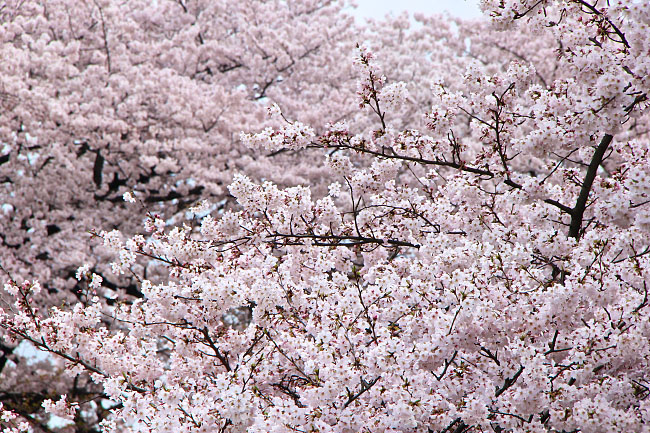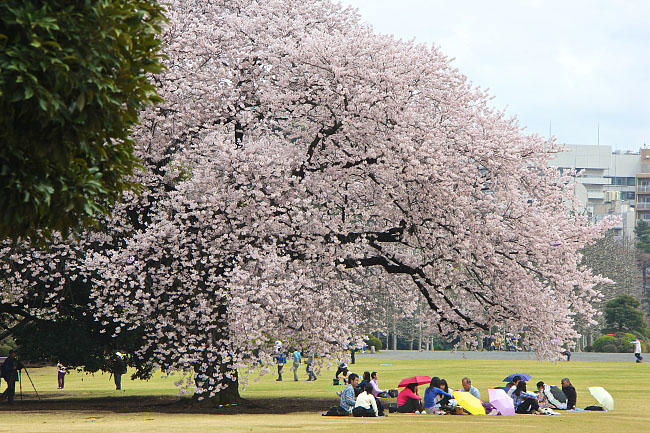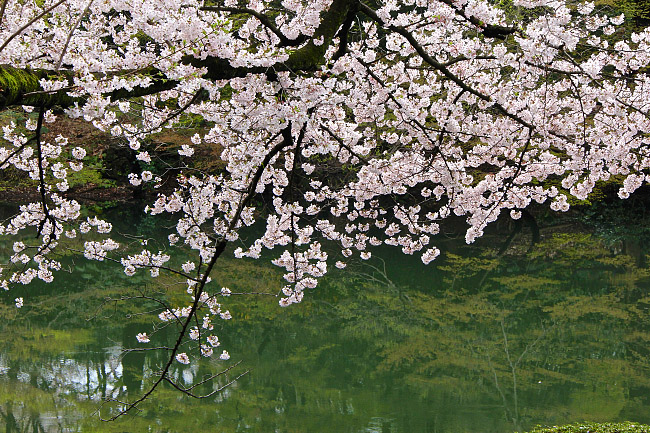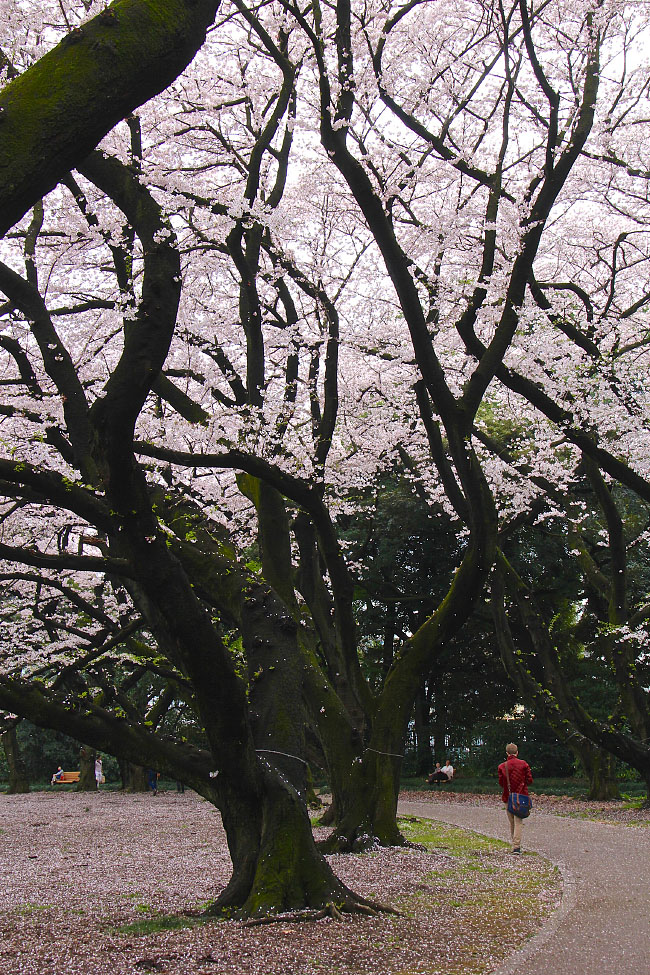 My last stop for the day was to Yoyogi Park, just one train stop south of Shinjuku Gyoen. While Yoyogi Park isn't usually included in Tokyo's "A-list" sakura spots, the grounds feature several hundred cherry trees that were all in full bloom today, complete with plenty of groups of picnicking flower watchers to enjoy them. The park attracts a lot of younger visitors, as it did today (possibly in part thanks to many schools still being on spring break this week), making for an energetic hanami atmosphere.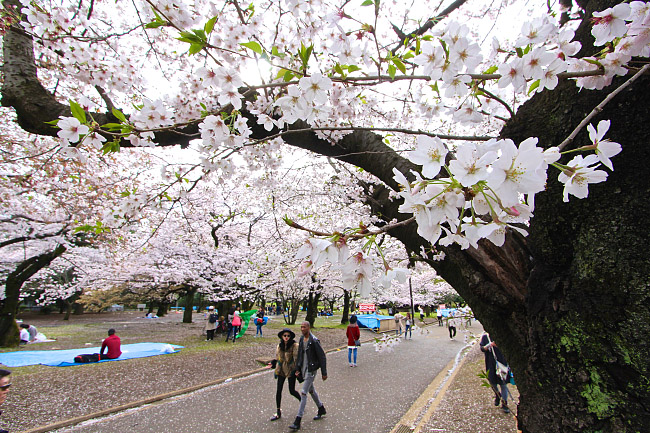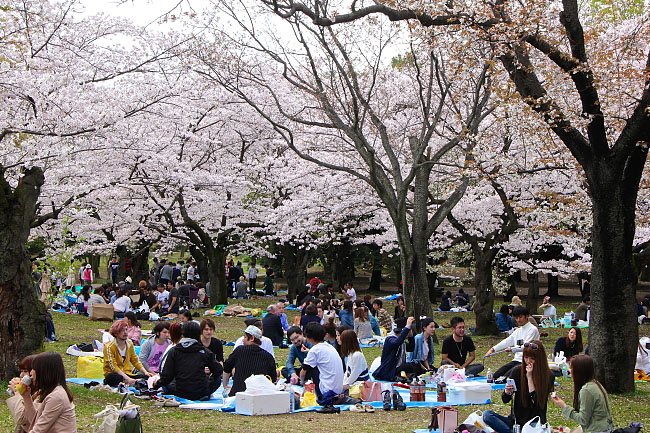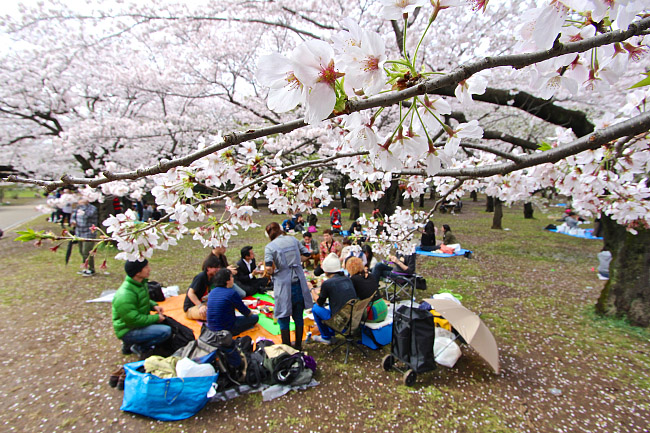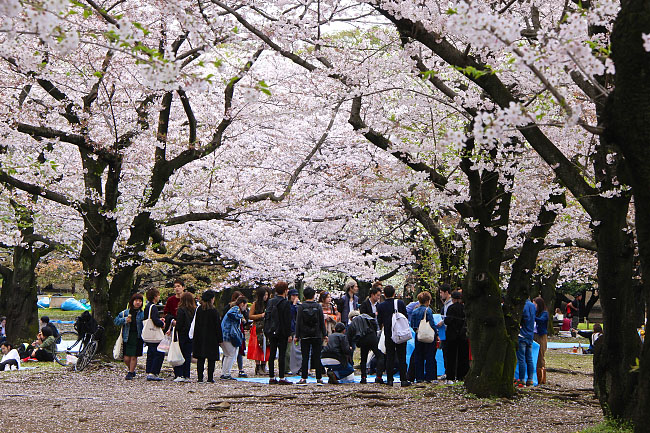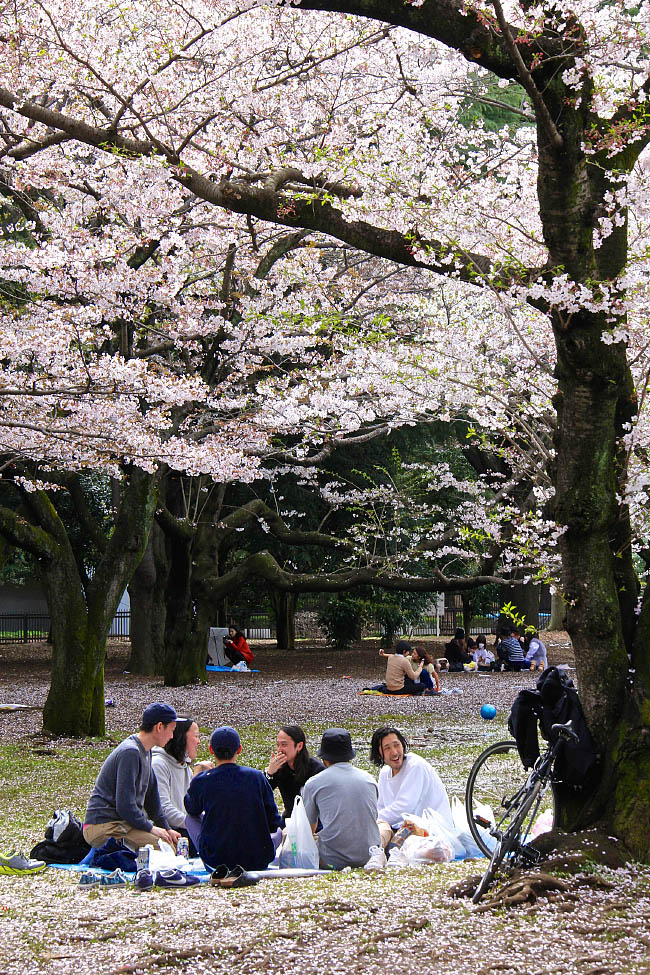 Questions? Ask in our forum.