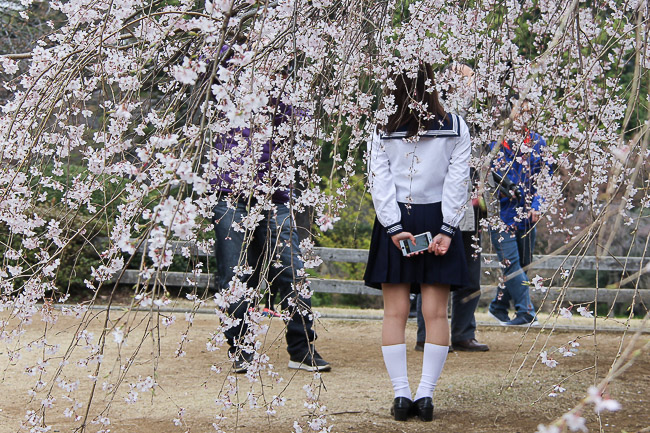 It's been almost a week since the cherry blossom season officially opened in Tokyo. It usually takes about a week for the flowers to reach full bloom after opening. However, the weather in the past week was slightly cooler than average and thus slowing down the speed at which the flowers develop. Many of the cherry blossoms in Tokyo, where I was today, were still in buds and a few more days from blooming. With warmer temperatures forecast for the coming week, it will not be long before the flowers blossom. I expect the best viewing for Tokyo to be from around March 29 to April 6. You can see our most current sakura forecast here.
While the sakura season typically starts from the south and moves northwards, Kagoshima in Kyushu just announced the start of the cherry blossom season today, just over a week after the season kicked off in Fukuoka on March 19th. Other cities that opened today include Shizuoka and Fukui.
I started my day at Meguro River, a popular cherry blossom spot in Tokyo. It is a short walk from Naka Meguro Station and lined by cherry trees. There weren't many flowers open when I was there, but it will not be long before the river is covered in beautiful sakura flowers. While hanami is a popular activity associated with the cherry blossom season, picnicking under the cherry trees is not allowed at the Meguro River. But, the route is lined with many cafes and restaurants, making it a convenient alternative to picnicking. However, just going for a stroll under the trees more than makes up for it. The flowers will be illuminated from April 1 to 10 from 17:00 to 21:00, perfect for a romantic stroll under the stars and blossoms.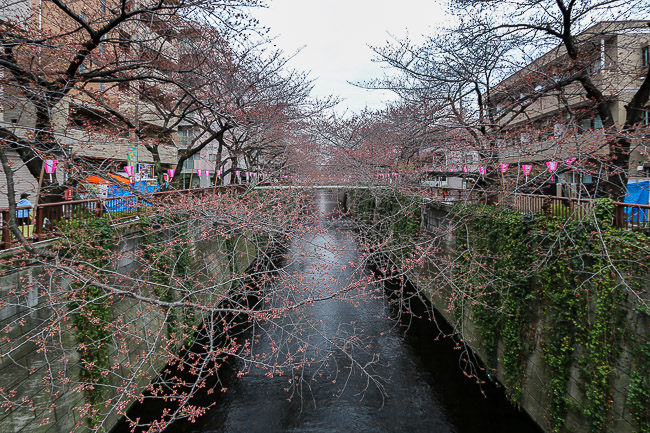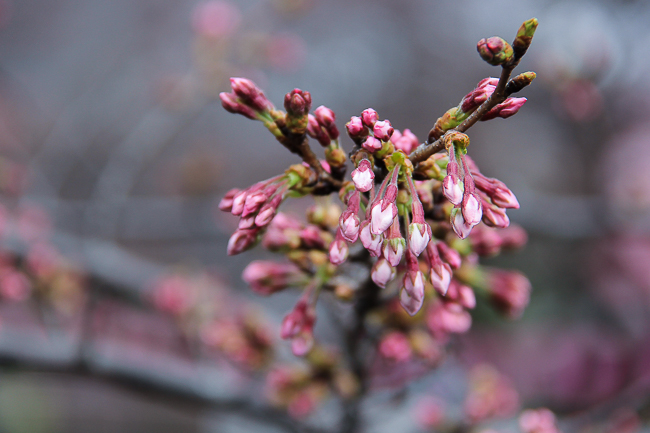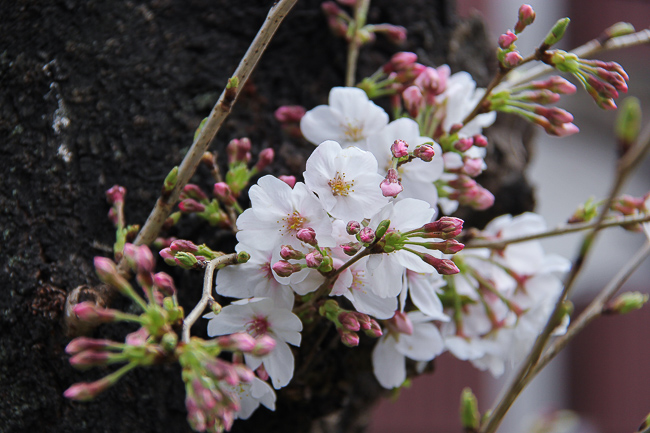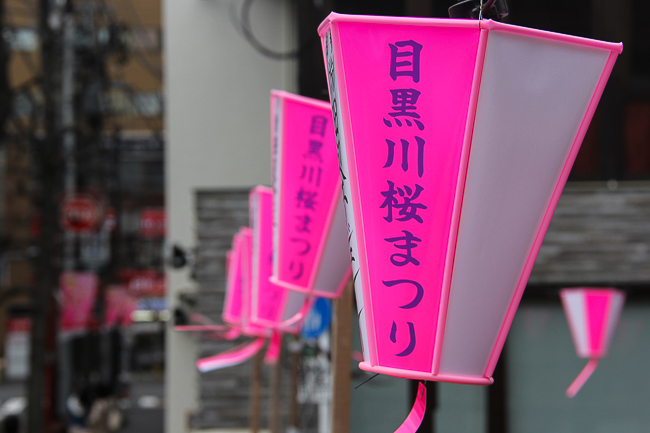 My next stop was Shinjuku Gyoen, where the cherry blossom season goes on for quite some time thanks to the different cherry blossom varieties. The early flowering cherry tree varieties have started to lose their petals but are still nice to see, while the most common cherry tree variety, the Somei Yoshino has just started to blossom. It would be a few more weeks before the late flowering cherry tree varities make their debut this year. The garden was bustling with activity when I was there, with tourists, exercise groups and many groups picnicking under the trees. However, Shinjuku Gyoen is large enough to accomodate everyone and it didn't feel cramped or crowded at any point when I was there.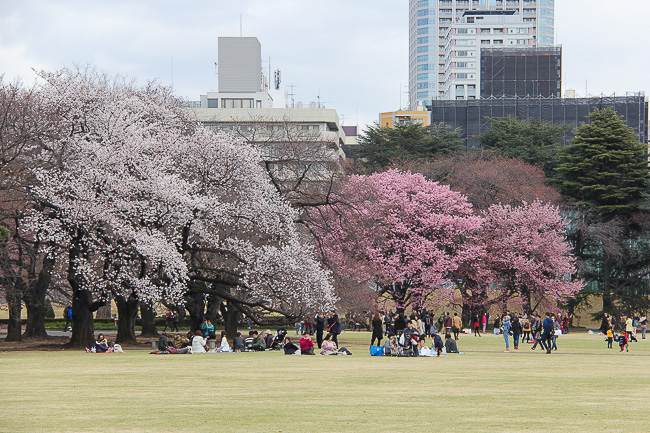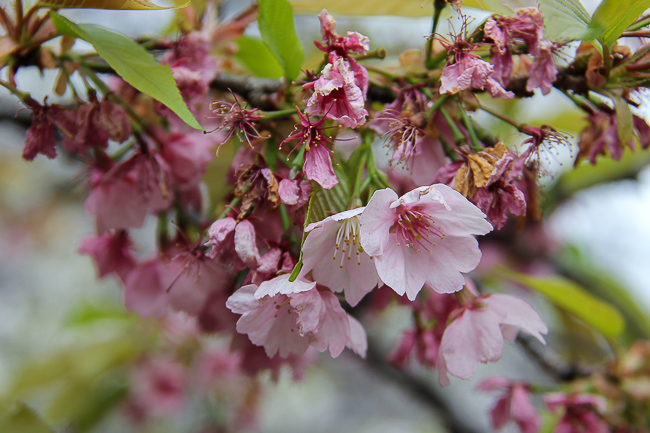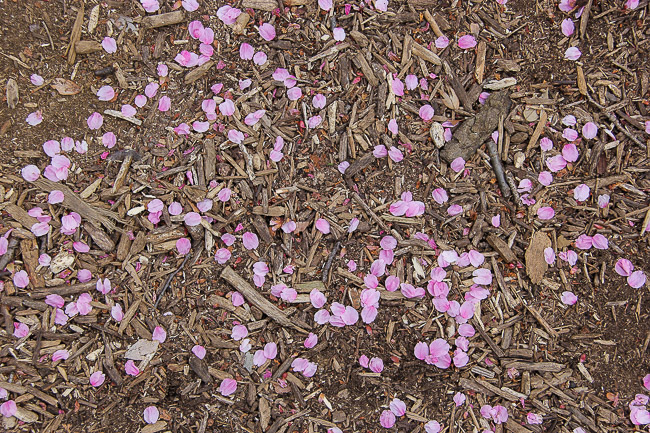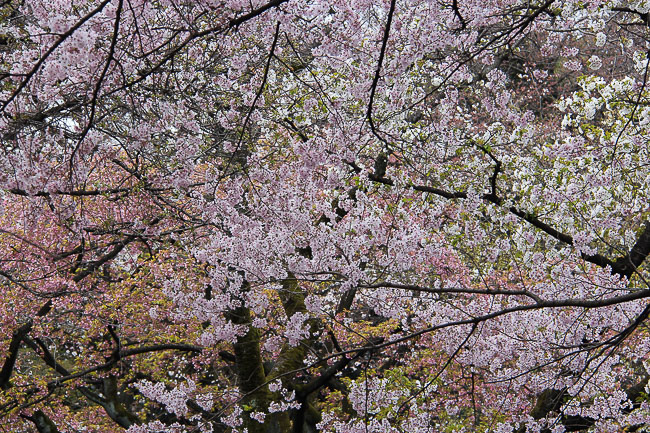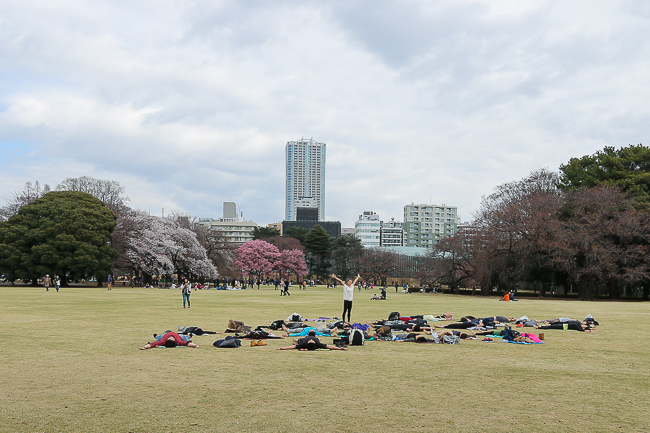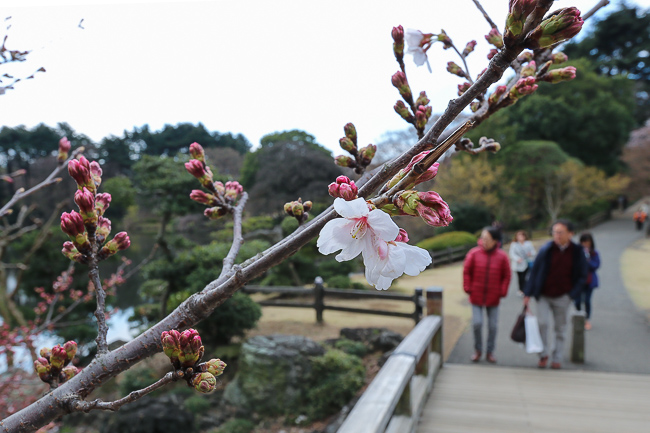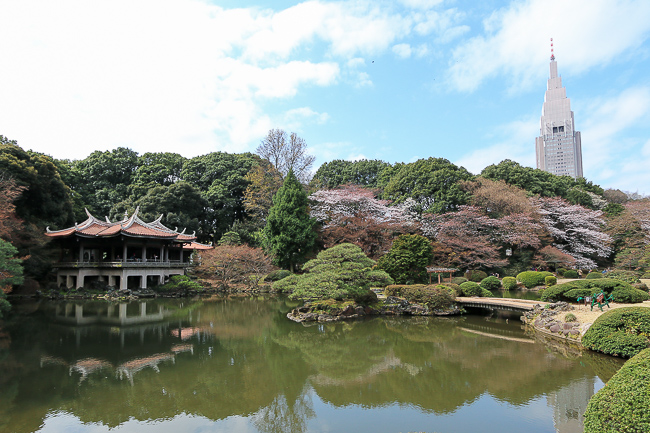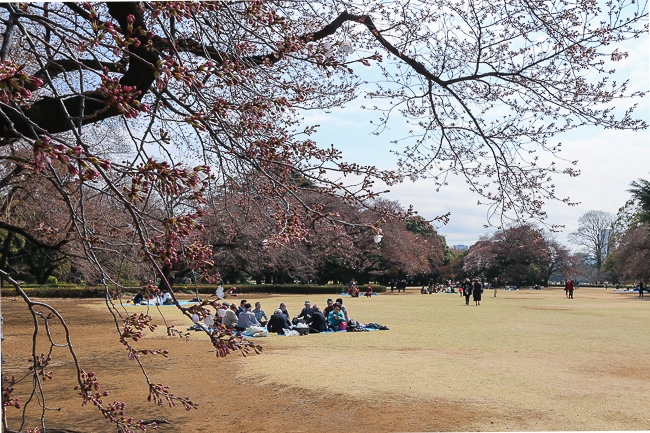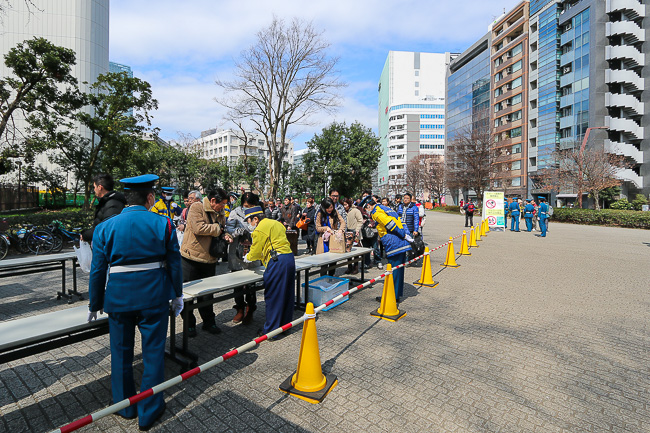 From Shinjuku, I made my way to Chidorigafuchi, a path along the moats of the former Edo Castle. Hundreds of cherry trees line the path, creating one of Tokyo's most outstanding cherry blossoms sights. Thanks to the good weather, I saw many people rowing in the moat and getting closer to the cherry blossoms that hung over the water. Many of the flowers I saw today were still a couple more days from opening and a few more days to reaching full bloom. Like at Meguro River, picnicking is not allowed at Chidorigafuchi and there are no festival stalls along the way. Visitors are also required to take their rubbish away with them. The trees at Chidorigafuchi are illuminated through to April 3 from sunset to 22:00.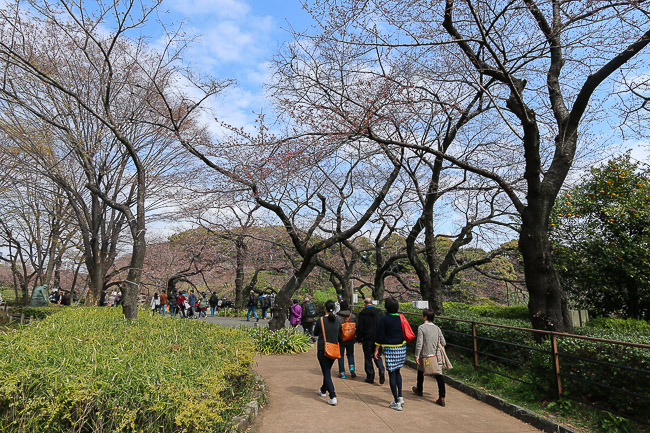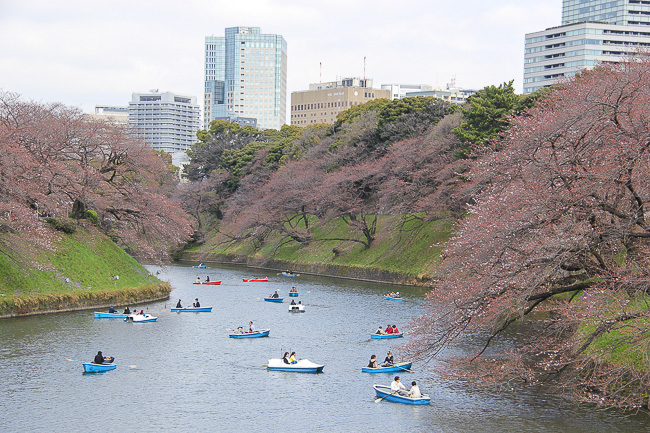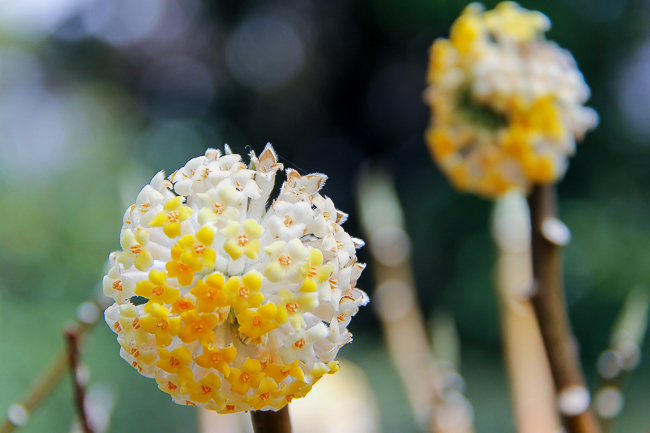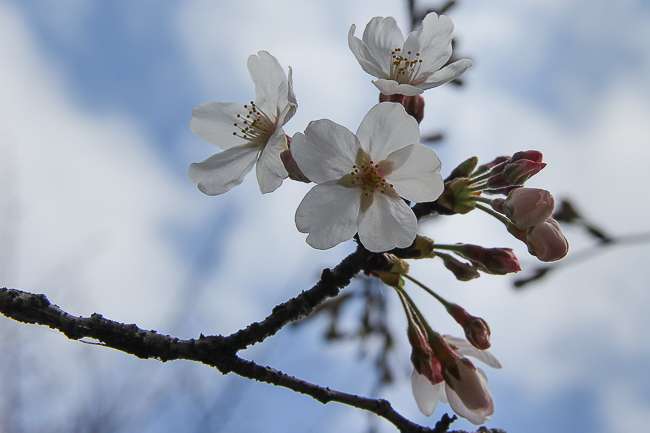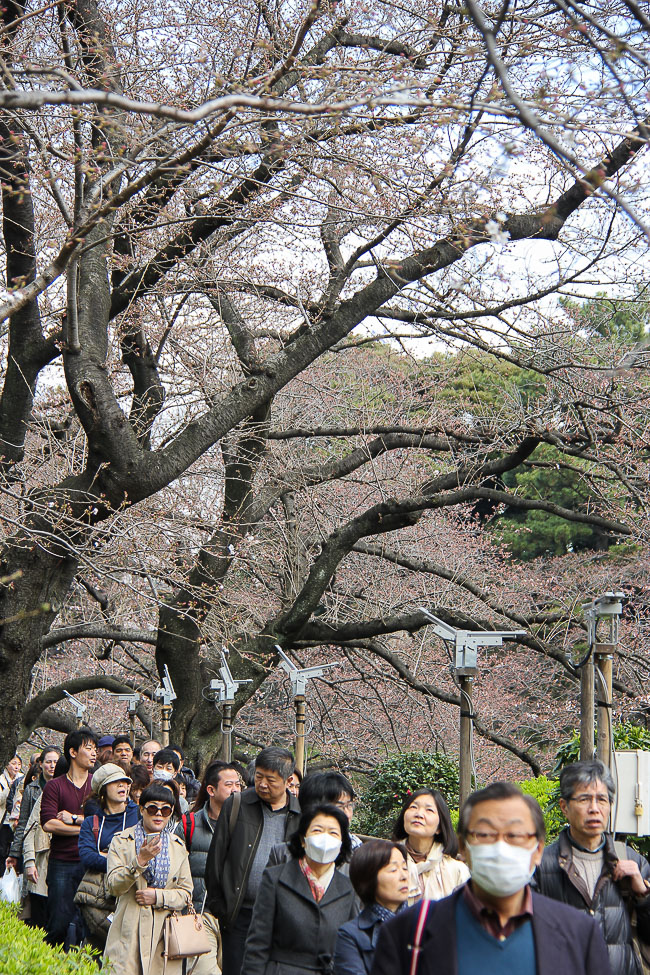 My last spot for the day was Ueno Park, one of the most popular and busiest cherry blossom spots in Tokyo. It was crowded when I was there today, both at Ueno Park and around Shinobazu Pond. The flowers improved just a little bit since the last time Scott was there three days ago. Many of the flowers buds are just a couple of days from opening and it will not be long before the cherry trees reach full bloom in Ueno Park. The cherry trees in Ueno Park will be illuminated from 17:00 to 20:00 until April 10.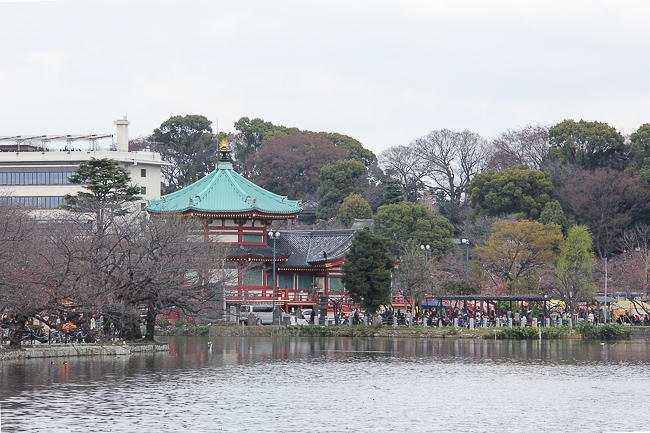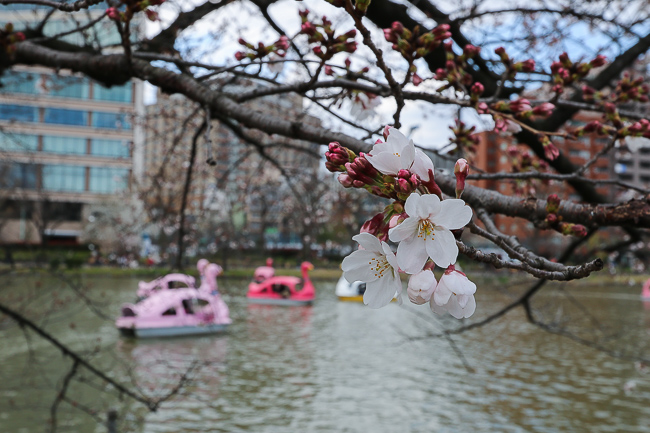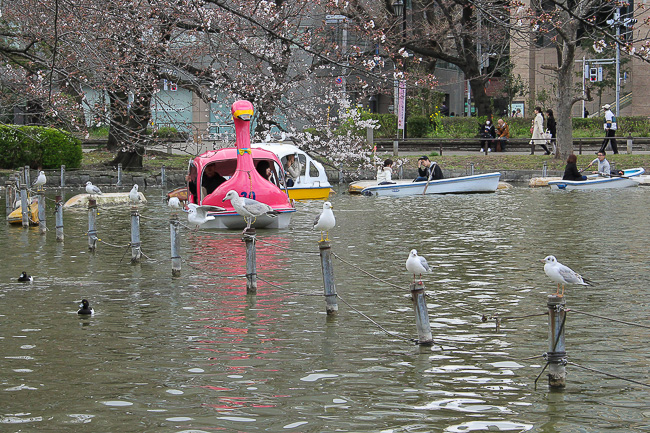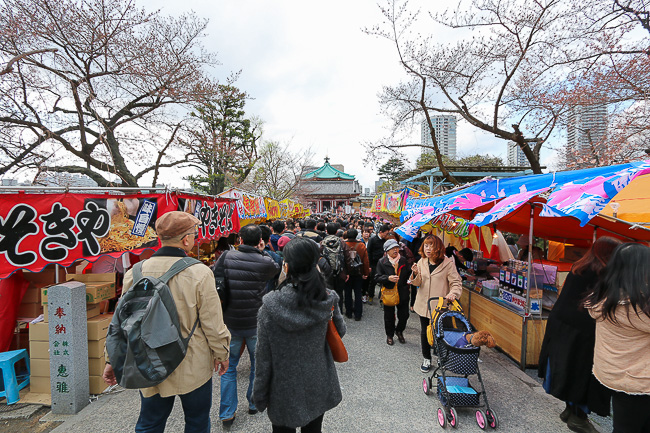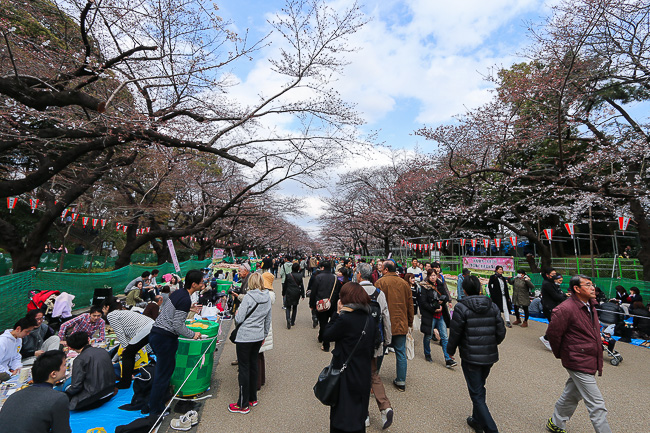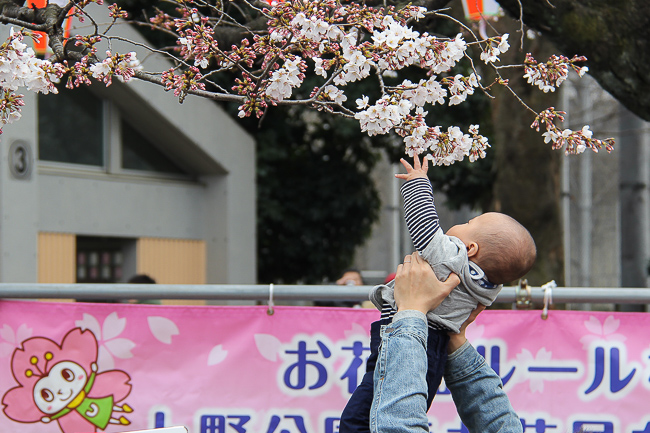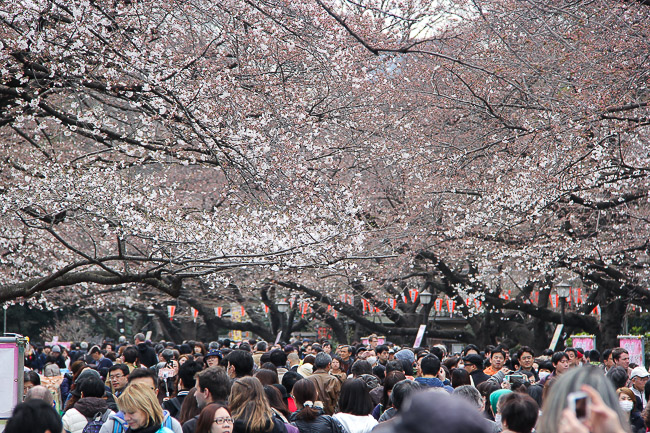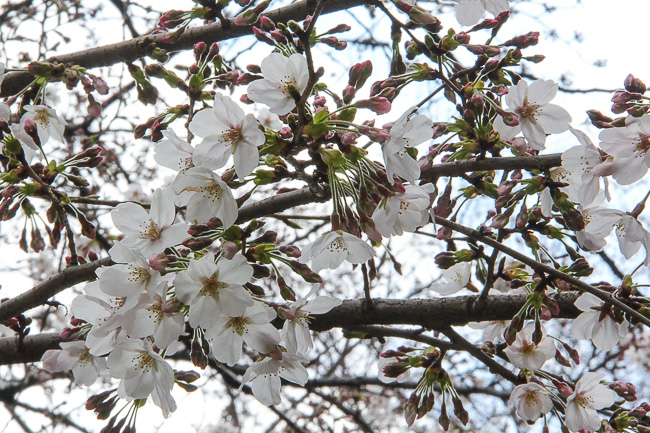 Questions? Ask in our forum.