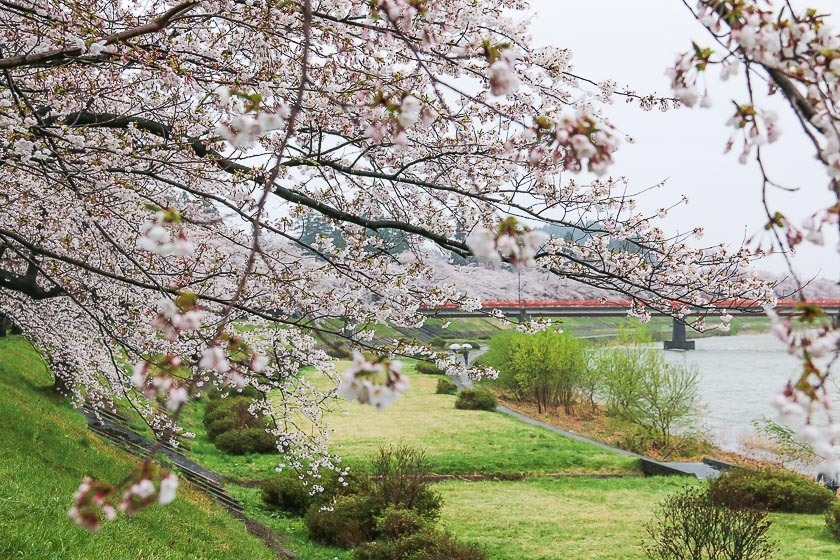 Today I headed to one of the Tohoku Region's most famous cherry blossom spots, Kakunodate. The entire town has about 1500 cherry trees while the places I visited today, namely the Samurai District and the Hinokinai riverside have about 400 cherry trees of different species. Despite the day long rain, visitors arrived by the busloads to see the sakura the area is famous for. Today, the weeping cherry trees in the Samurai District were at full bloom (mankai), while the the mainstream Somei Yoshino cherry trees were about a day or two away from reaching mankai. I expect the best viewing period at Kakunodate to continue into early next week.
The cherry blossom front line is moving slowly but surely towards the north and it will not be long before Sapporo, the capital city of Hokkaido announces the opening of its first blossoms (kaika). Many of the places in northern Tohoku like Hirosaki where I was yesterday have reached full bloom in the last couple of days and should remain at their best till around the end of this week.
Kakunodate is a former castle town and samurai stronghold in today's Akita Prefecture. The main cherry blossom spots in the sleepy town are the weeping cherry trees (shidarezakura) in the samurai district and the Somei Yoshino cherry trees that line two kilometers of the Hinokinai riverside.
The shidarezakura trees tend to blossom a couple of days earlier compared to the cherry trees along the riverside, and today, I found the weeping cherry trees to be at full bloom, while the flowers along the Hinokinai Riverside only need a day or two before they reach their best. Good weather is forecast for the rest of this week and I expect the coming weekend to be the best time to view the flowers.
Kakunodate's cherry blossom festival will be held until May 5, during which festival food stalls can be found along the riverbanks. During the length of the festival, the shidarezakura trees will be illuminated from sunset till 22:30 while the cherry trees along the river will be lit up from sunset till midnight.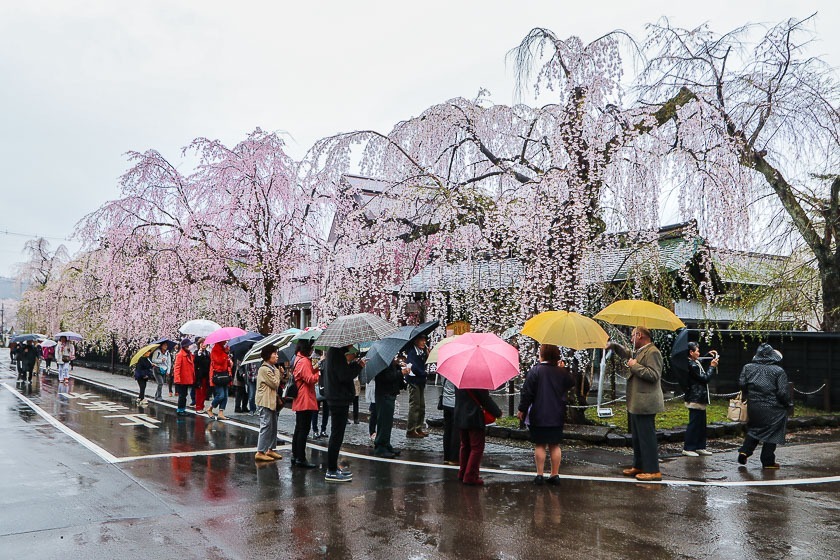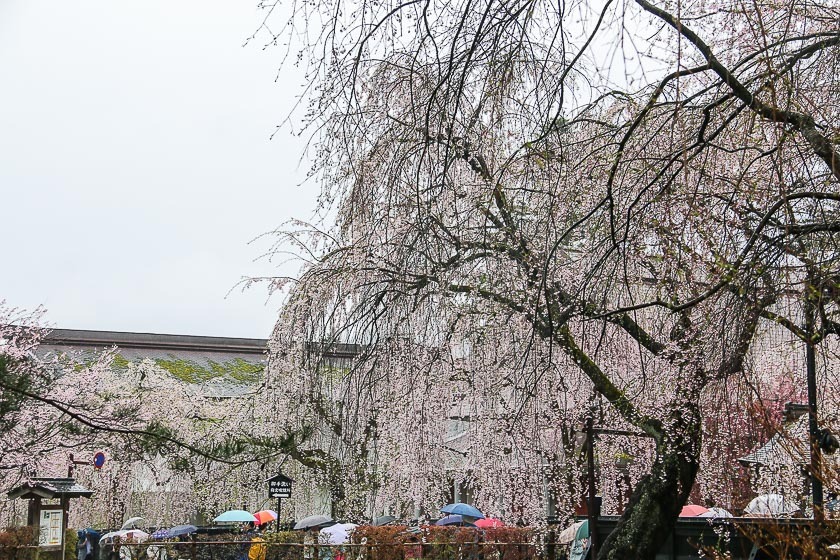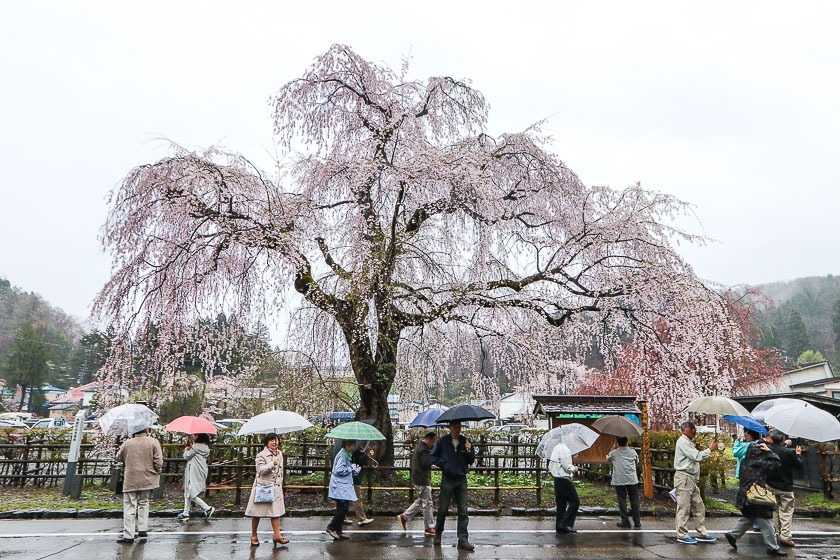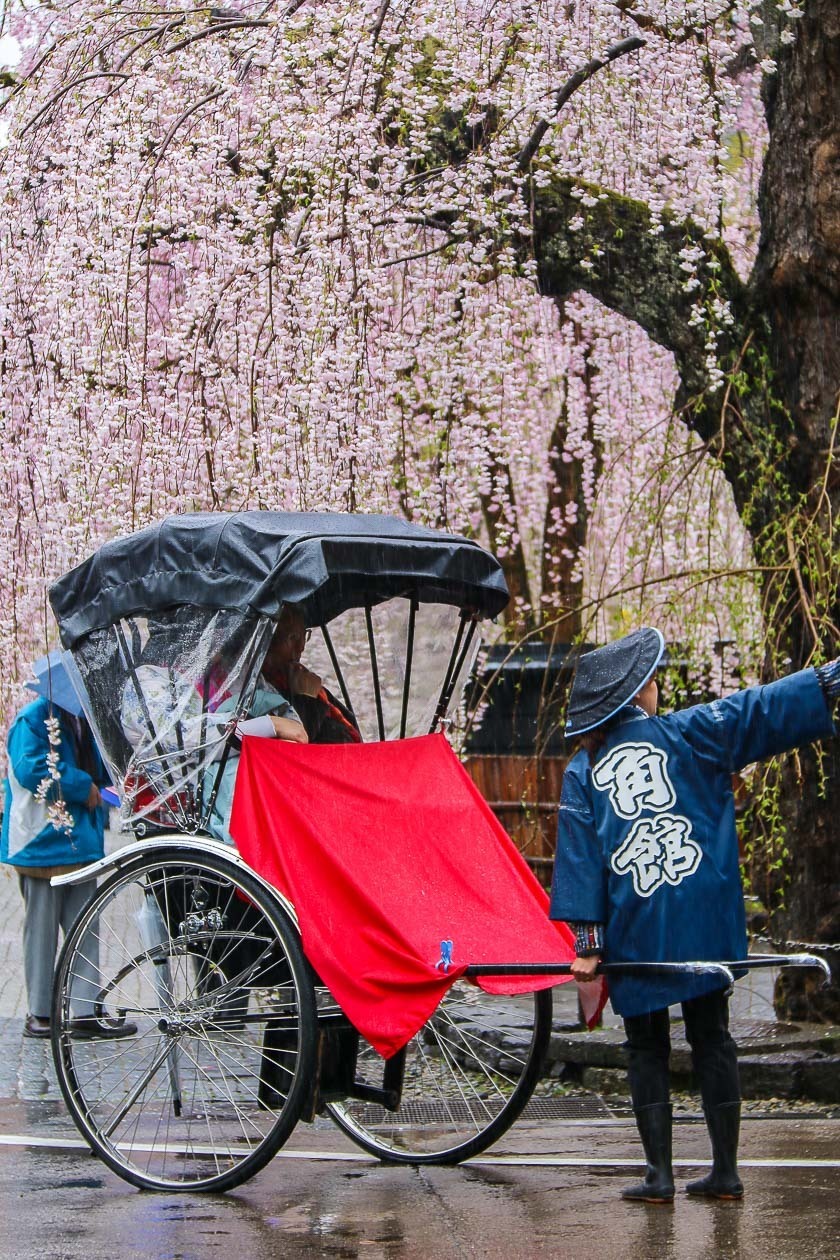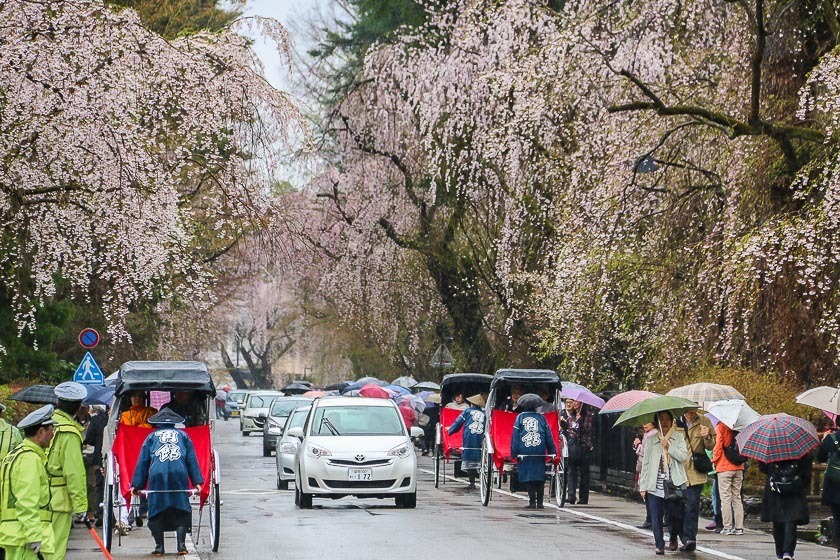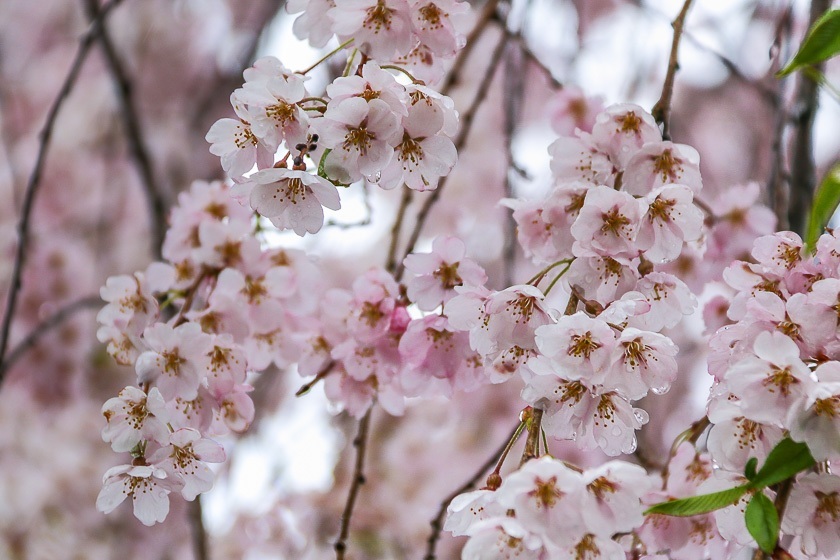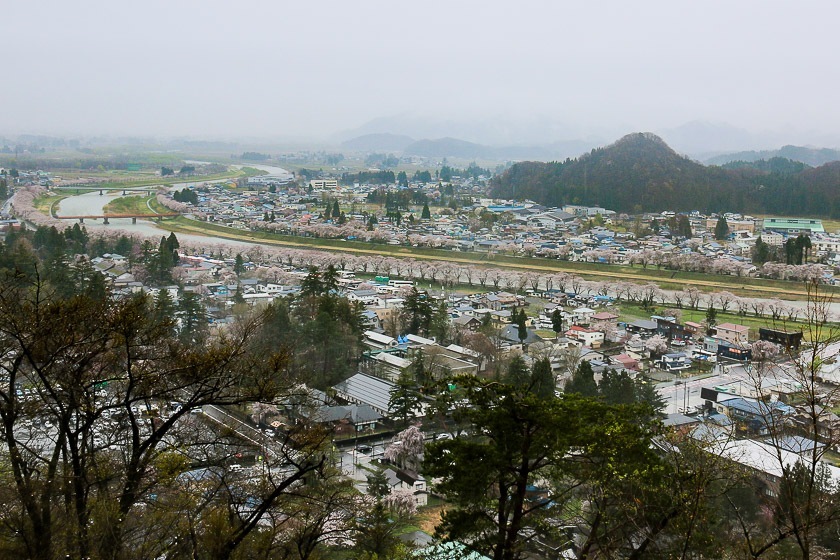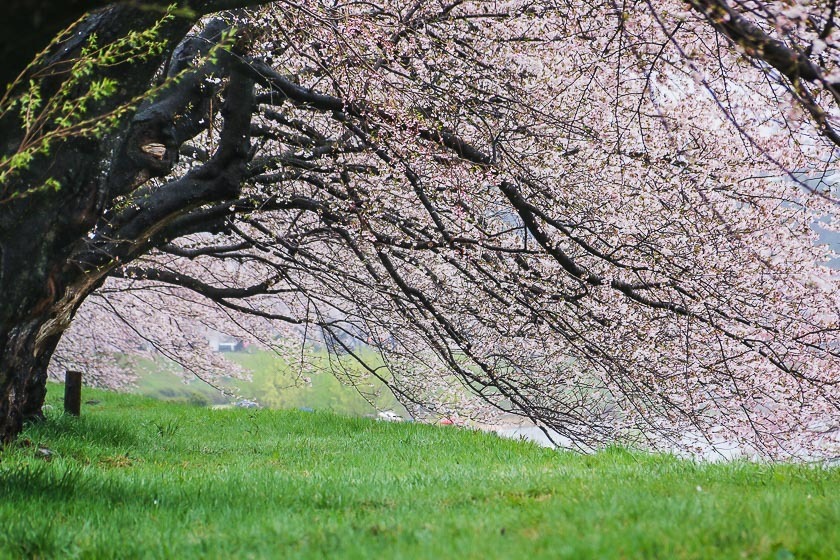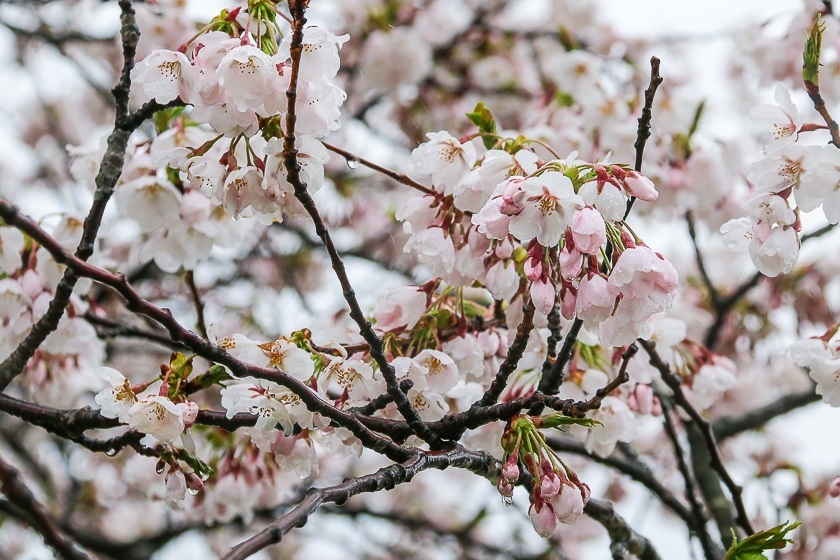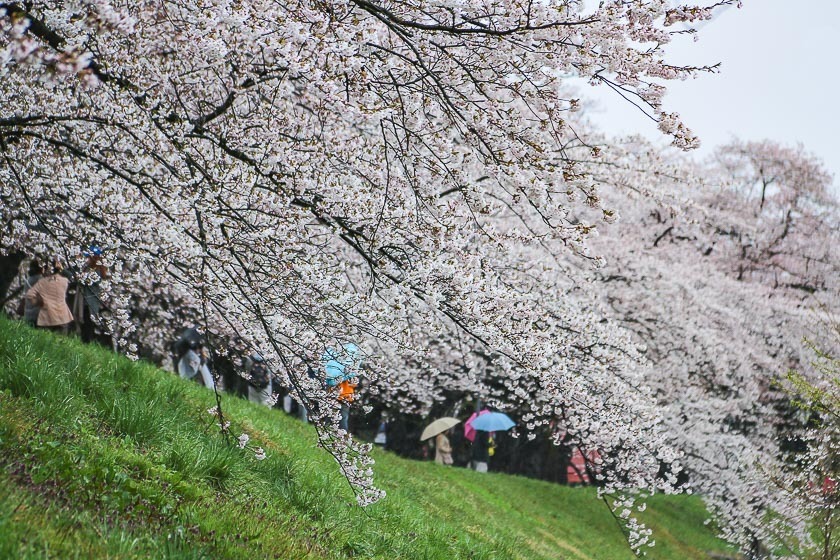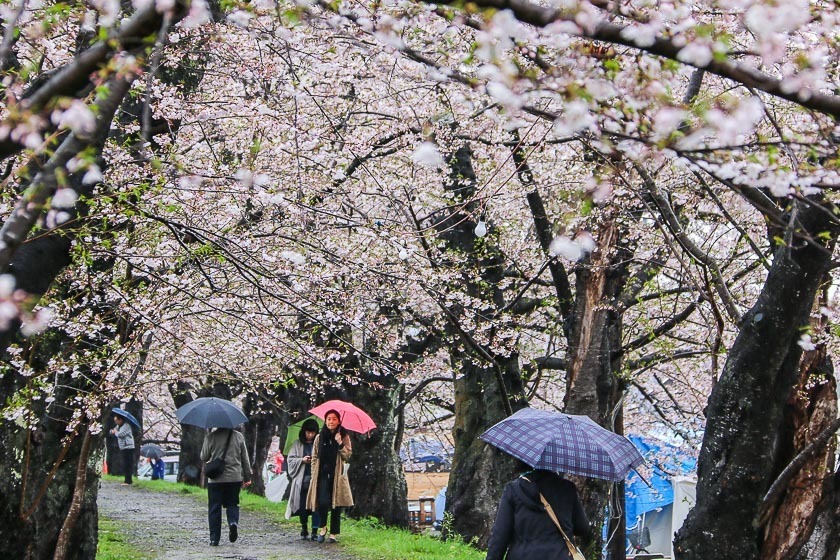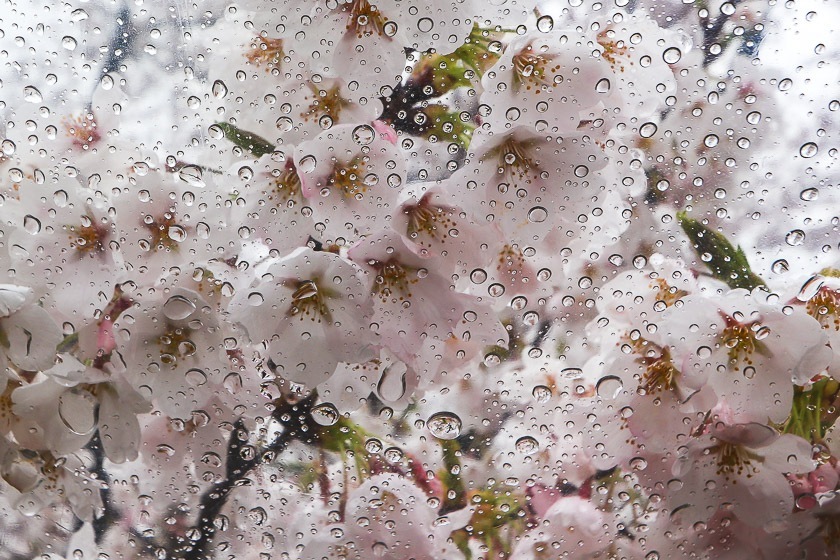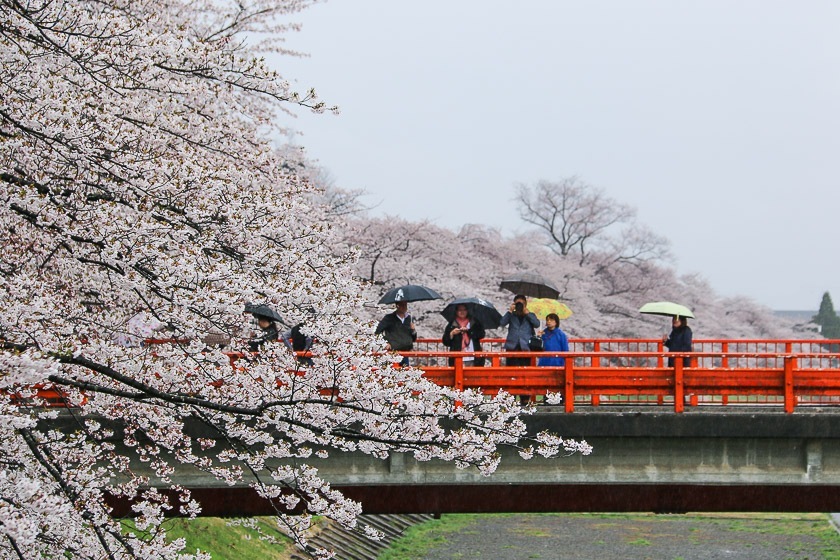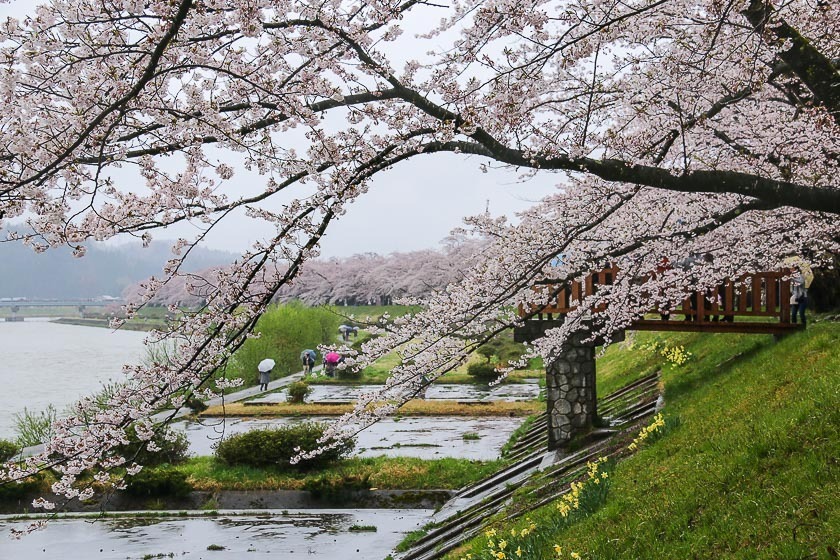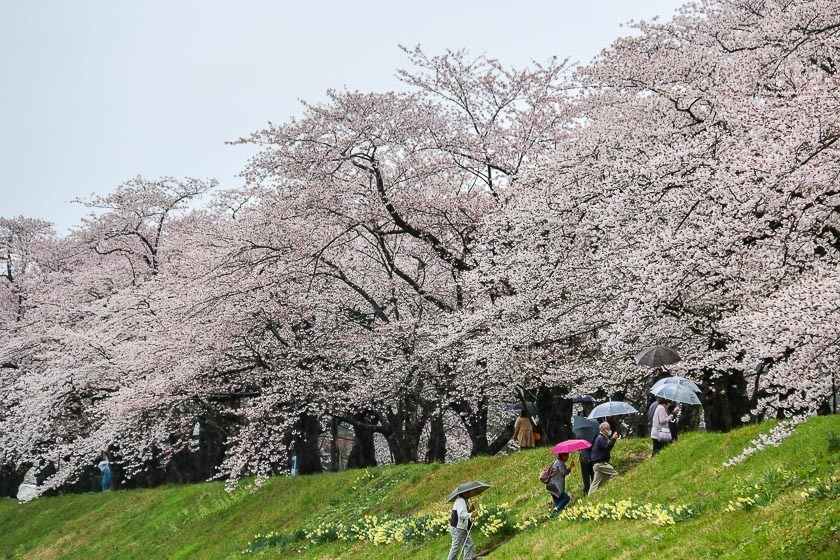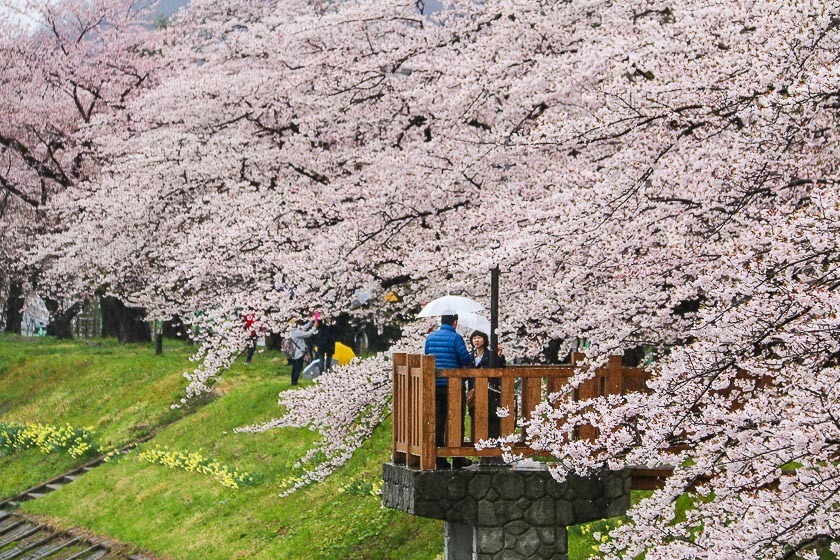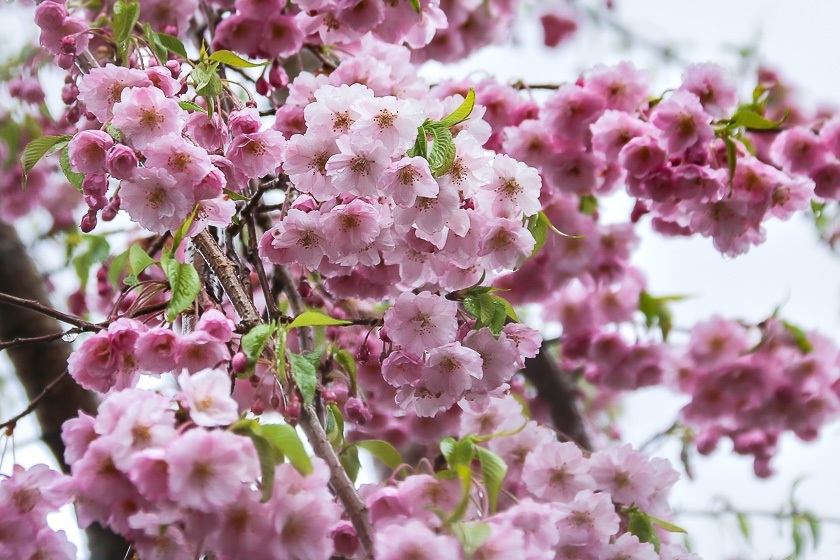 Questions? Ask in our forum.