Cherry Blossoms 2010: Miyajima Report (4/3)
Cherry Blossom Report 2010
by japan-guide.com
This is the official japan-guide.com cherry blossom report for 2010. Please visit also our guide to cherry blossoms for more general information about cherry blossoms and this year's forecasts and our schedule of upcoming reports.
2010/04/03 - Miyajima Report
by schauwecker
Miyajima
April 3, 2010 - full bloom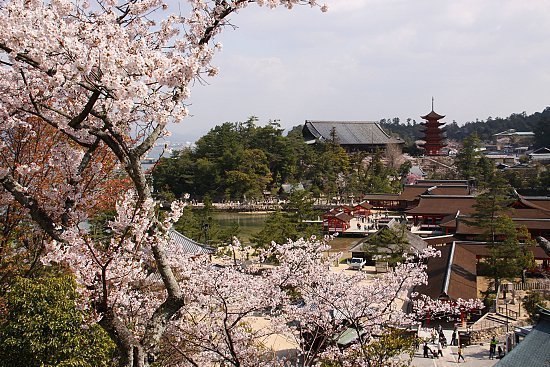 I have been looking forward to the Miyajima cherry blossom report for a while and was happy to see the weather further improve in time for my visit. The "shrine island" near Hiroshima has been one of my favorite places in Japan since my first trip there, and is particularly pleasant during the cherry blossom and autumn leaf seasons.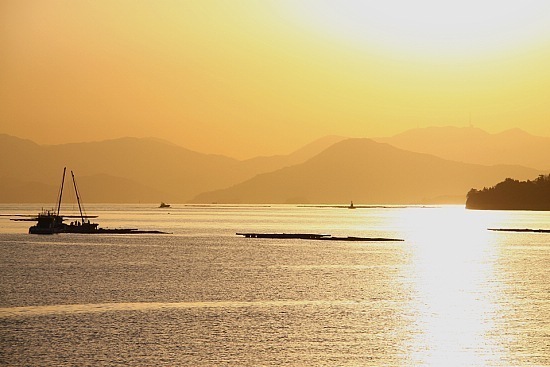 I left Hiroshima with the first train and ferry connection in the morning to arrive on Miyajima around 6:30am, when the island was still calm and free of the crowds that would arrive later during the day. Most cherry trees on Miyajima have just reached full bloom, except for a few trees around the town, which still displayed a few buds. For the next week or so, cherry blossom viewing on Miyajima should be at its best.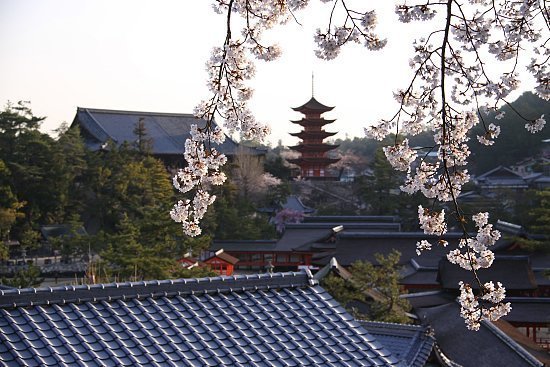 Some of the most attractive concentrations of cherry trees are found around the tahoto pagoda on the hillside to the right of Itsukushima Shrine (when watched from the sea) and in other small park areas along the walking paths that lead along the hillside around the town. But there are also quite a few trees around the shrine, including some pretty shidarezakura (weeping cherry trees).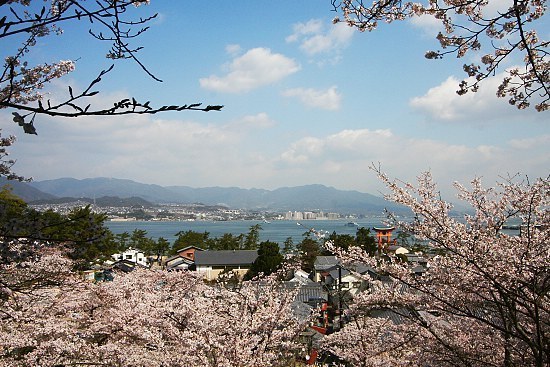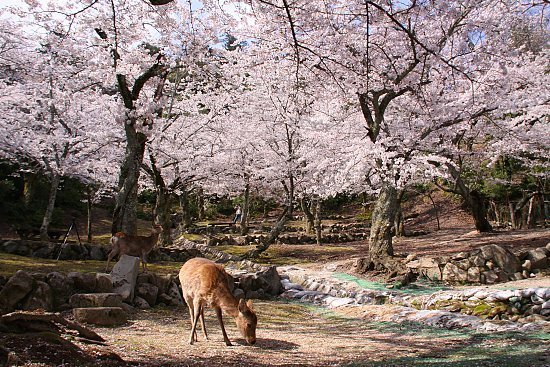 After an early morning visit to the shrine and walk around the town, I climbed Misen, the tallest mountain on the island, via the Daishoin Trail, the most attractive of three trails leading up to the summit. I made a small detour via the Komagabayashi Peak, which is undeveloped and less popular than Misen but offers equally beautiful views.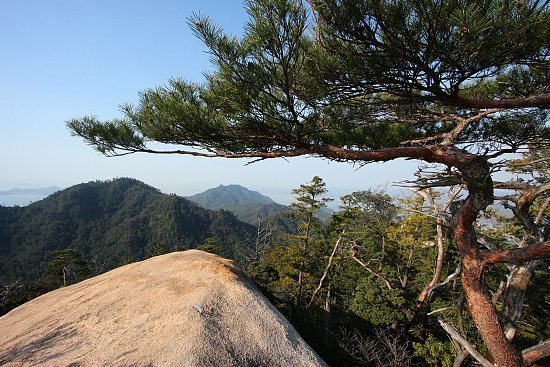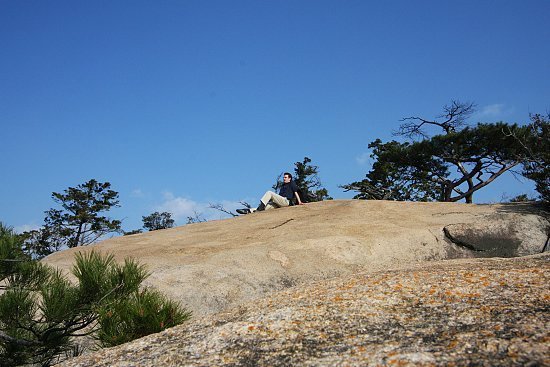 Half an hour later, on the summit of Misen I discovered a cherry tree, which had only just opened its first few blossoms and will likely take another week before reaching full bloom. That's the difference in time that a 500 meter difference in altitude seems to make.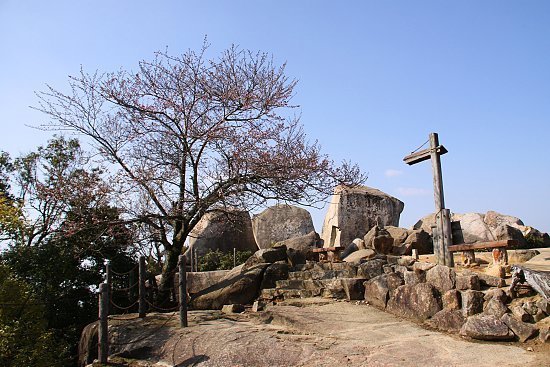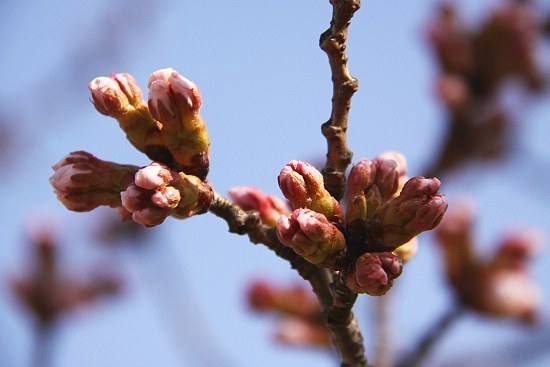 Back in town, the ferries shipped in loads of more tourists at a five minute interval, and the atmosphere had drastically changed from three hours earlier. The town was now busy with sightseers from across Japan and the world, enjoying the beautiful island at the peak of the cherry blossom season.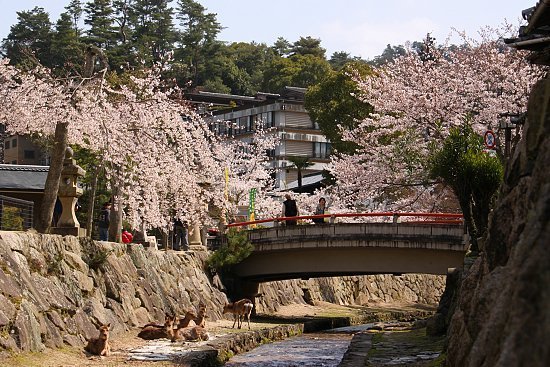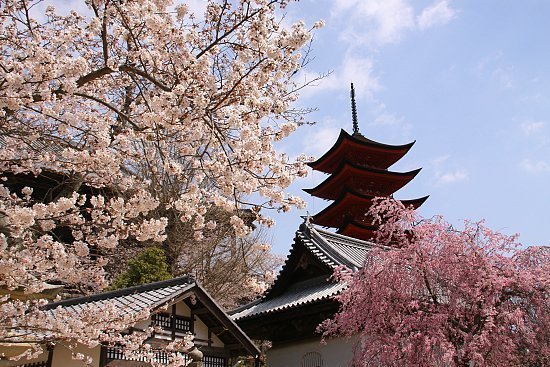 Questions? Ask in our forum.