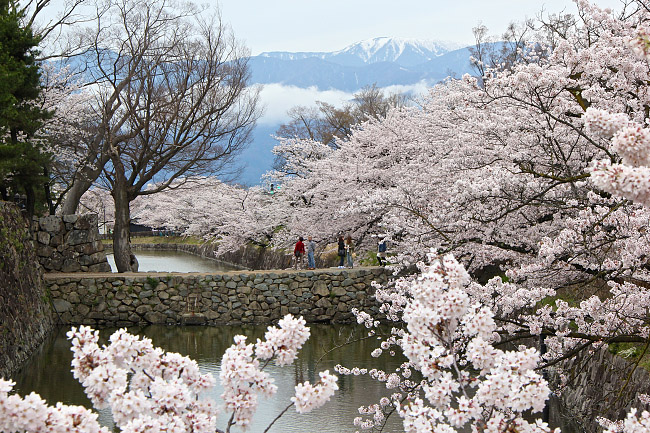 After a strong rainstorm deluged much of the country yesterday, today our team is reporting from locations all over Japan to get the latest post-storm conditions of the cherry blossoms. The prolonged rain and wind yesterday was enough to bring down petals from blossoms that had been in full bloom on trees in many of Japan's best sakura viewing spots. Fortunately, however, plenty of blossoms still remain on the trees even in rain-affected areas, and many spots are still at their best viewing time despite the bad weather.
For those hoping to enjoy some hanami partying in western and central Japan, this weekend should turn out to be a great chance to catch some of the blossoms while they're still near-peak in many places. For detailed conditions across Japan, check out our cherry blossom forecast.
With more southerly regions reaching the end of their peak soon, today I headed a bit further north where many spots are just starting to hit full bloom. One such spot is the city of Matsumoto, located in Nagano Prefecture, my destination for the day. The blossoms here just reached their peak a few days ago, and to my delight, were largely uneffected by the rain. I hit a few of the city's best sakura spots today to find out more.
My first stop today was to the Koboyama kofun located a couple kilometers south of Matsumoto's city center. Kofun, ancient hill-sized burial mounds, can be found all over Japan (often right in the middle of cities, like this one), and many serve as public parks today. The Koboyama Kofun here in Matsumoto is one such park that is now home to nearly 2000 cherry trees that literally cover the hill. Today, all those cherry blossoms were in full bloom, making for an absolutely incredible sight, as well as a fantastic place to stroll through the forest of sakura and take in the views of Matsumoto and the majestic Japanese Northern Alps.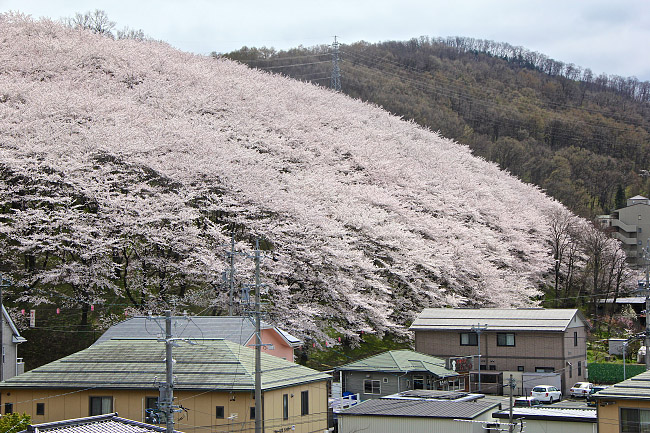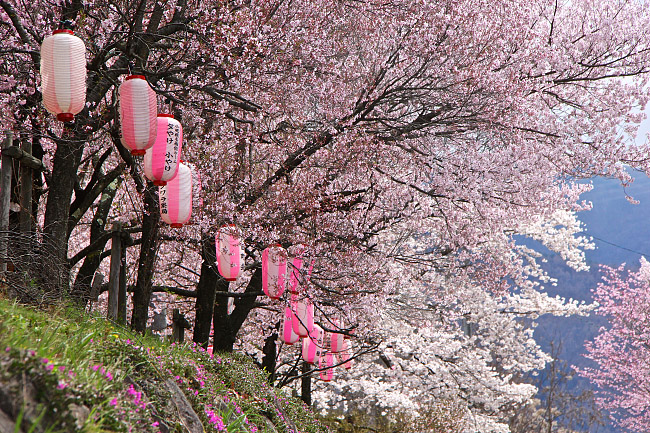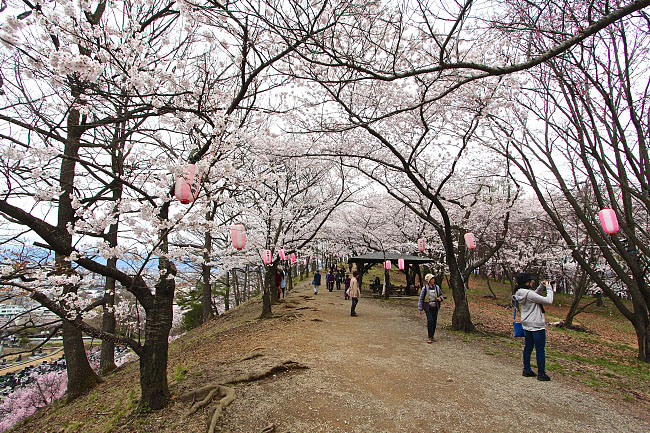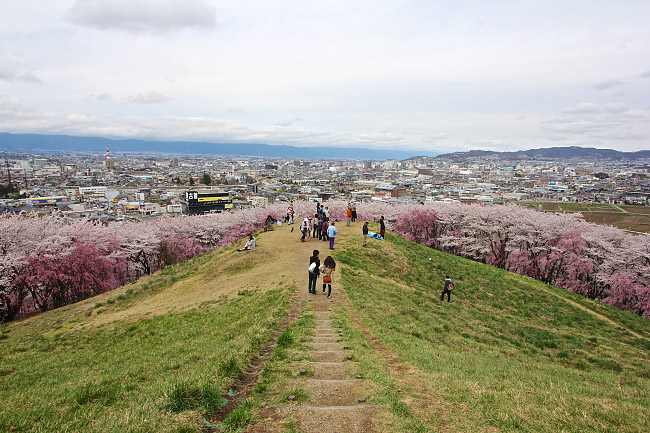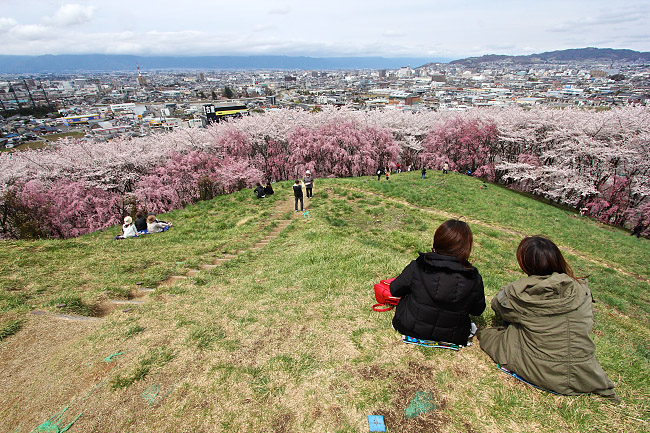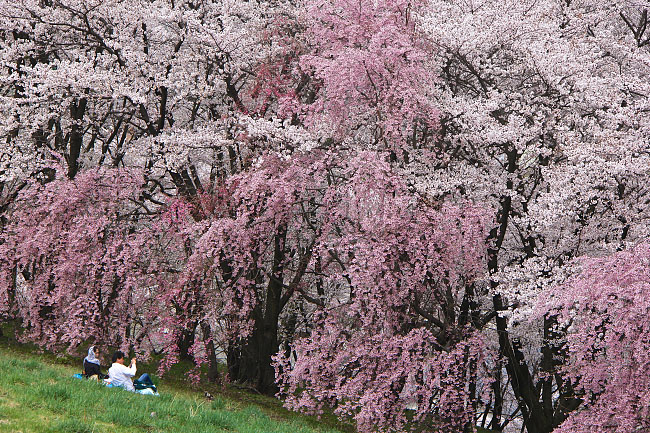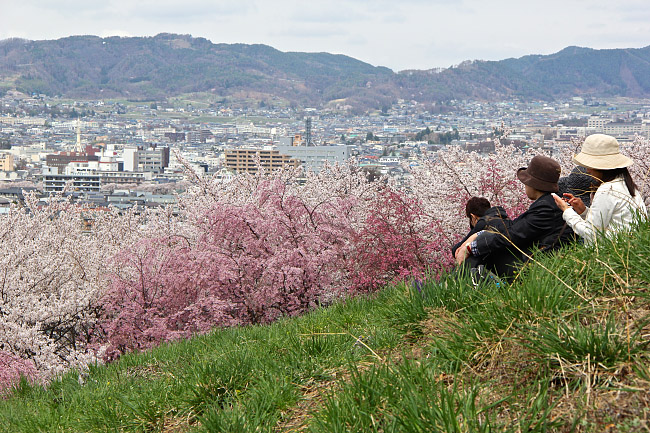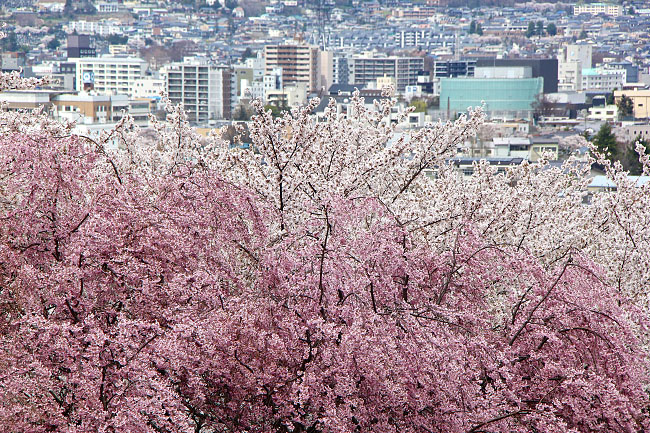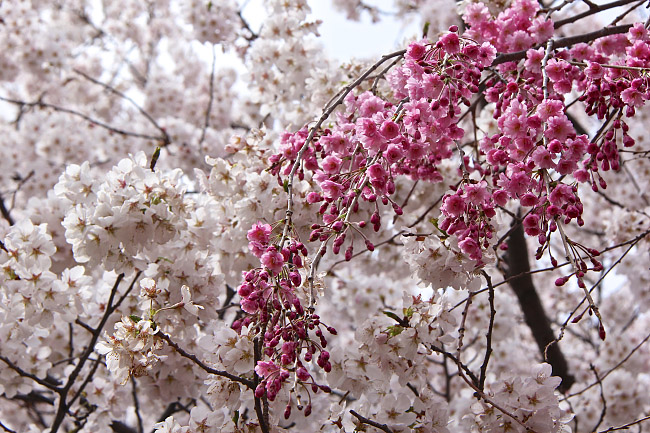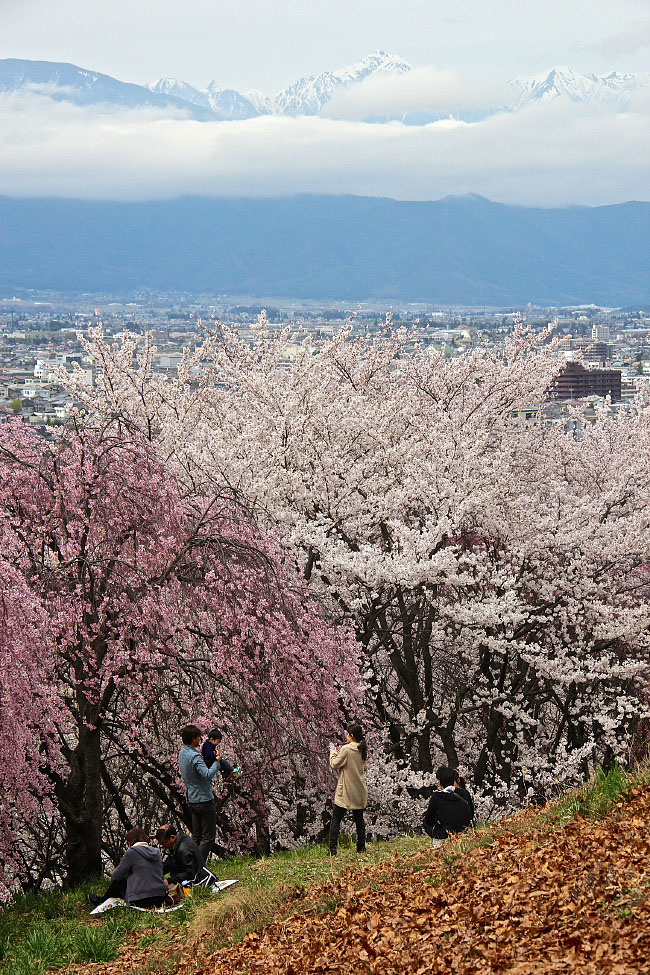 After exploring the cherry tree-covered kofun, I rode my rental bicycle (a highly recommended way to get around the city) to my second stop for the day, the iconic Matsumoto Castle. Today, the weather was pleasant, and the castle grounds were filled with visitors enjoying the cherry blossoms all still well-intact and at full bloom. As the forecast looks relatively mild for the next several days, the sakura should remain at their peak into early next week here.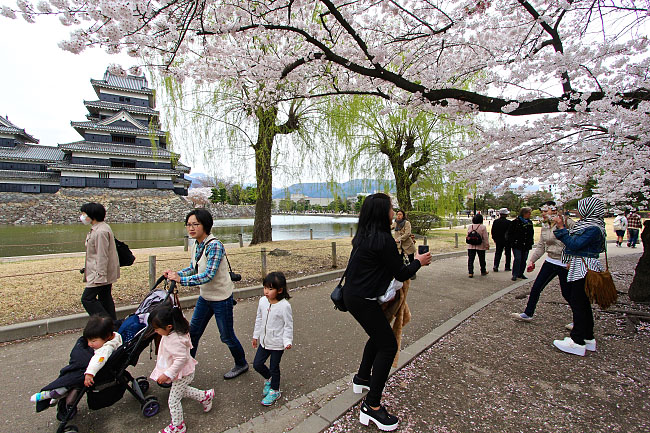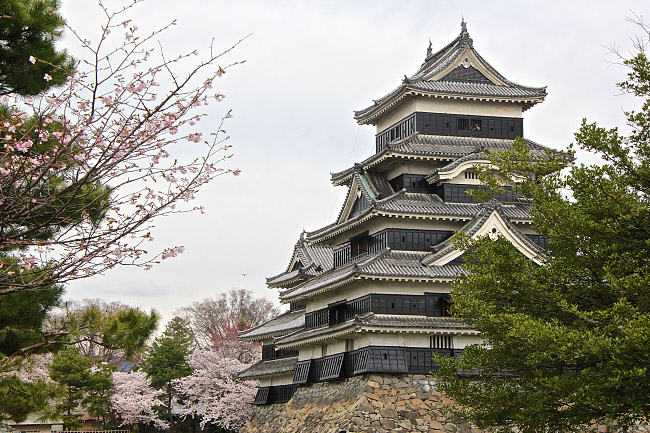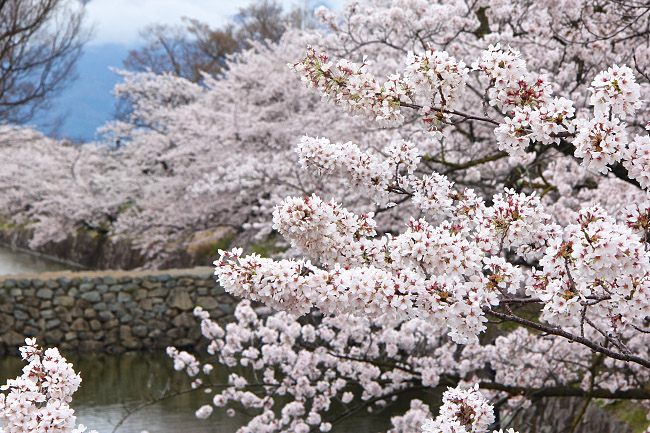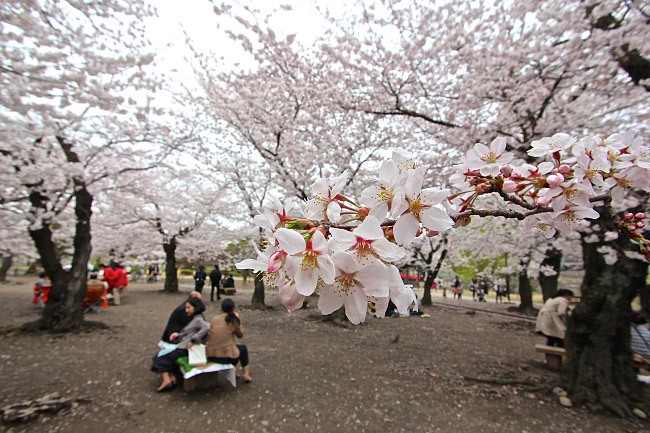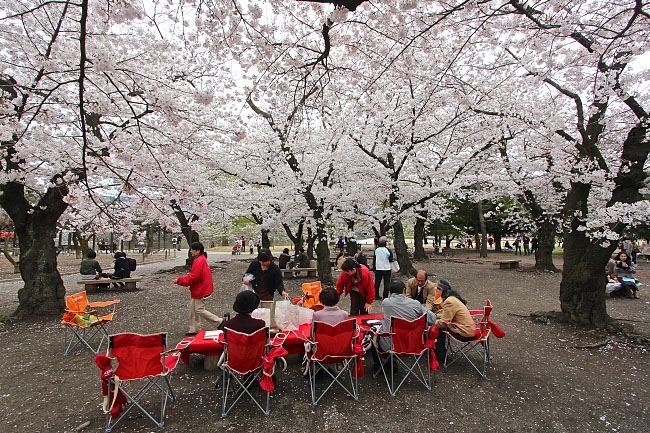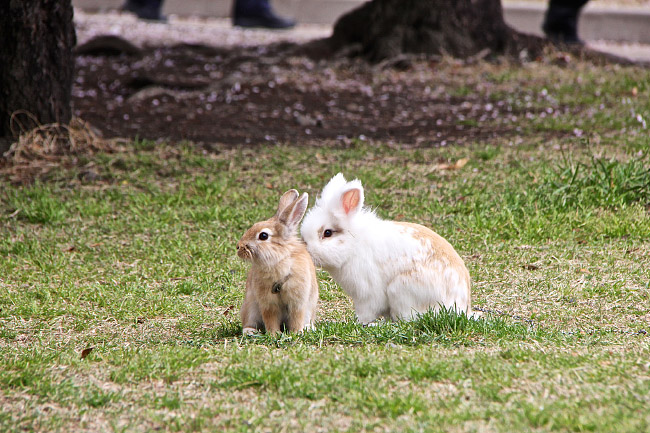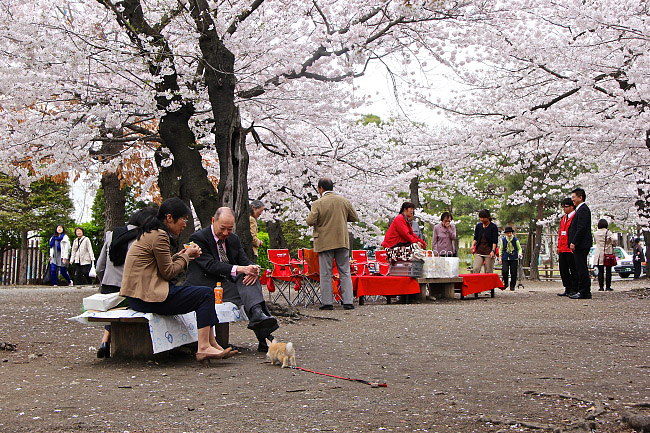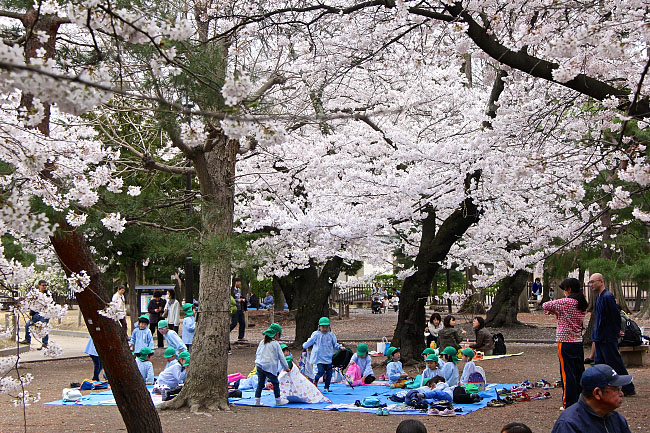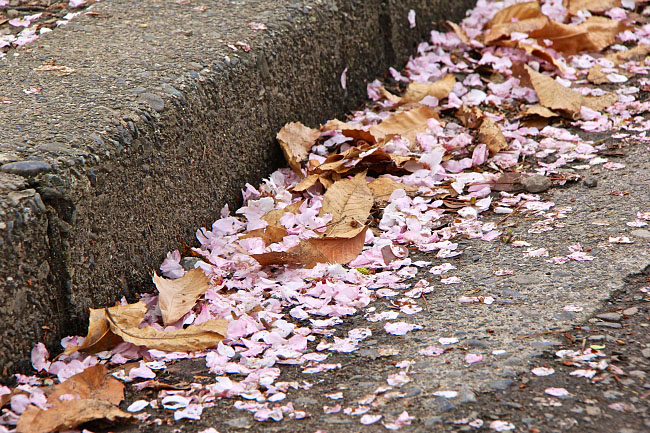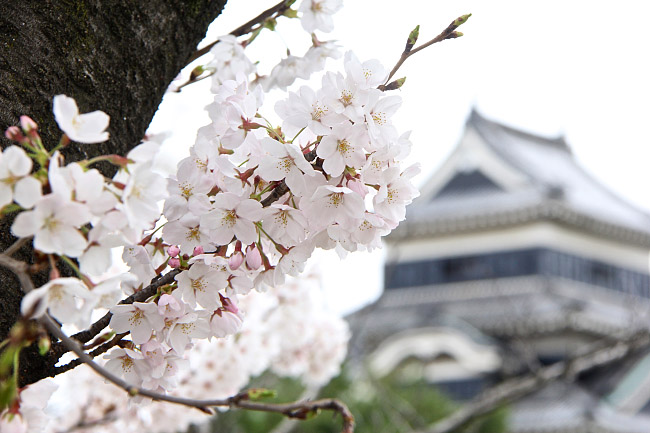 Questions? Ask in our forum.