Matsumoto Castle
Original and relatively complete castle
Matsumoto Castle (松本城, Matsumotojō) is one of the most complete and beautiful among Japan's original castles. It is a "hirajiro" - a castle built on plains rather than on a hill or mountain. Matsumoto Castle is unique for having both a secondary donjon and a turret adjoined to its main keep. The castle structures, in combination with their characteristic black wainscoting, give off an air of grandeur and poise.
Matsumotojo's main castle keep and its smaller, second donjon were built from 1592 to 1614. Both these structures were well-fortified as peace was not yet fully achieved at the time. In 1635, when military threats had ceased, a third, barely defended turret and another for moon viewing were added to the castle.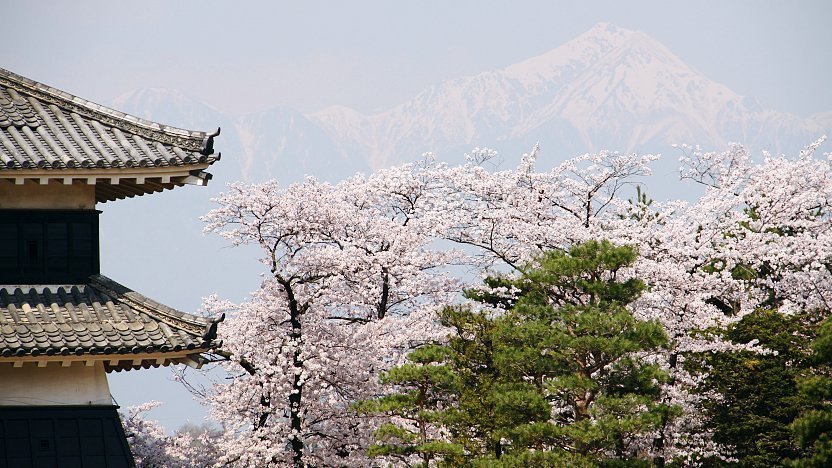 The wooden interior of Matsumoto Castle provides an authentic experience unlike that felt at many other castles rebuilt of ferro-concrete. Interesting features of the castle include steep wooden stairs, openings to drop stones onto invaders, openings for archers, as well as an observation deck at the top floor of the main keep with nice views over the surrounding city.
In spring, Matsumoto Castle is a popular cherry blossom spot. Many visit to stroll around the spacious castle grounds and park. Along the outer castle moat are hundreds of somei yoshino cherry trees that provide lovely views when they are in full bloom around mid April each year.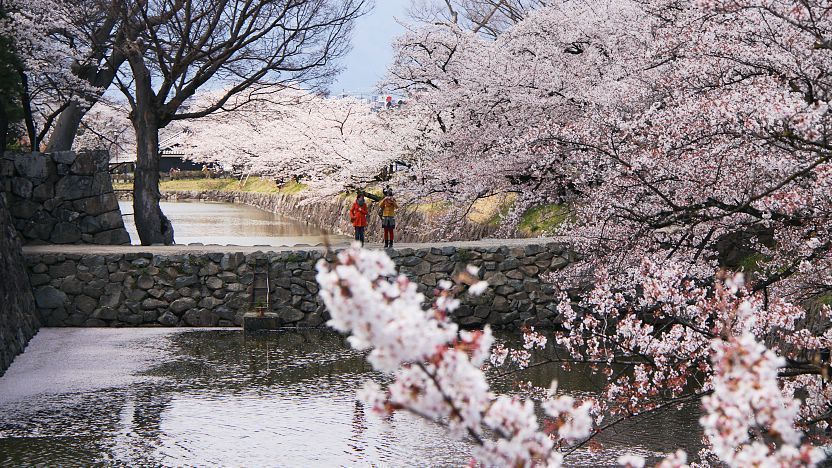 Hours
8:30 to 17:00 (8:00 to 18:00 around
Obon
and
Golden Week
)
Admission ends 30 minutes before closing time.
Questions? Ask in our forum.