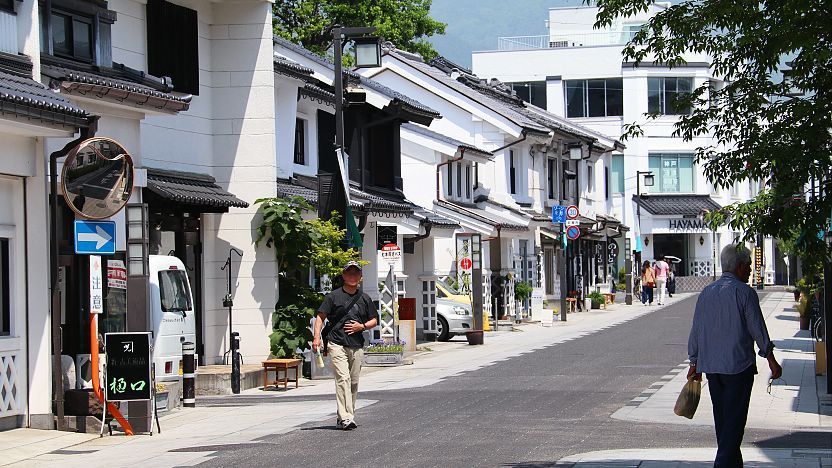 A short walk from the castle, Nakamachi-dori (中町通り, Nakamachi-dōri) is a small section of Matsumoto's town center with streets lined by nicely preserved, old buildings. The buildings include a number of warehouse-type buildings (kura) with large white-painted walls. The area is where the city's merchants used to live during the Edo Period, and today, the types of buildings here reflect this history. Some of the buildings house small shops, restaurants and ryokan.
Running parallel to Nakamachi across the river lies "Frog Street", a pedestrian-only lane of shops and cafes housed in small, traditional-style buildings. The street got its nickname in the Meiji Period after the construction of Yohashira Shrine for which it serves as the main approach. Businesses sprung up, allowing people to buy items and return home after worshipping. The two acts sound phonetically identical to the word for frog (kaeru) in Japanese, thus spawning the street's colloquial label. Today, a frog statue stands at the entrance to the street to protect the businesses.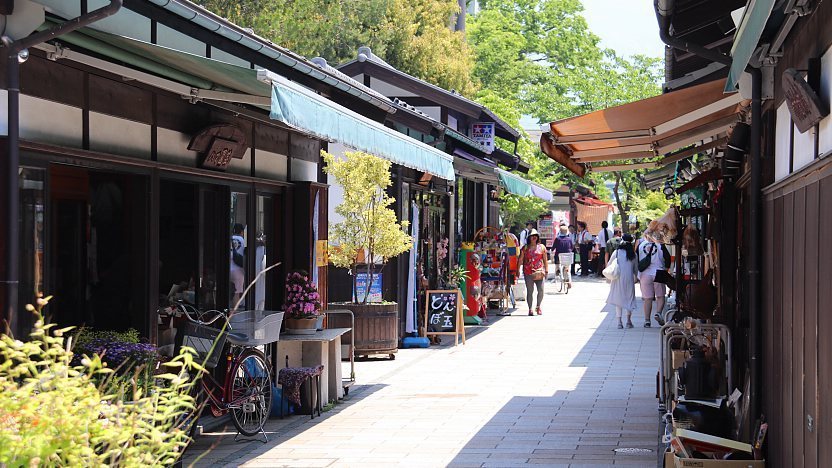 Hours
The shops of Nakamachi-dori and Frog Street typically open from 10:00 to 19:00, with some restaurants opening until around 22:00.