Matsumoto City Museum of Art
Featuring works by Matsumoto-born Kusama Yayoi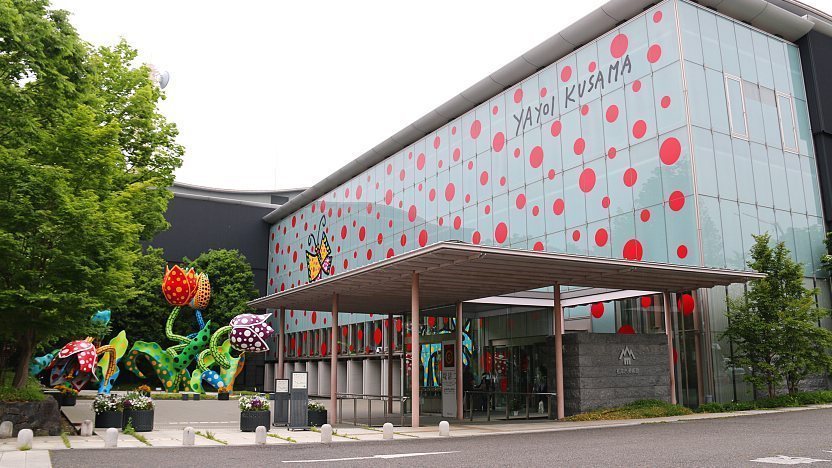 The Matsumoto City Museum of Art (松本市美術館, Matsumoto-shi Bijutsukan) is a museum in Matsumoto dedicated to showcasing the work of artists associated with the city. The museum's main attraction is its collection of works from the world famous Matsumoto-born artist Kusama Yayoi. Kusama was born in 1929 and is internationally known for her hallmark bright and vivid pieces that include one of her most famous works, Pumpkin, on Naoshima Island in Kagawa Prefecture.
The collection of the artist's works exhibited at the Matsumoto City Museum of Art include various paintings and sculptures that were created in her typically vivid and colorful style. Yayoi's work is also exhibited outside the building's main entrance in the form of a large sculpture of tulips that was erected with the museum's founding in 2002. The works of other artists are showcased in a separate section of the museum with exhibits that rotate throughout the year. The museum also houses a shop selling various souvenirs and goods relating to the art.
Hours
9:00 to 17:00 (entry until 16:30)
Closed
Mondays (or following day if Monday is a
national holiday
)
December 29 to January 3
Questions? Ask in our forum.