Japan Ukiyoe Museum
Woodblock prints from a vast collection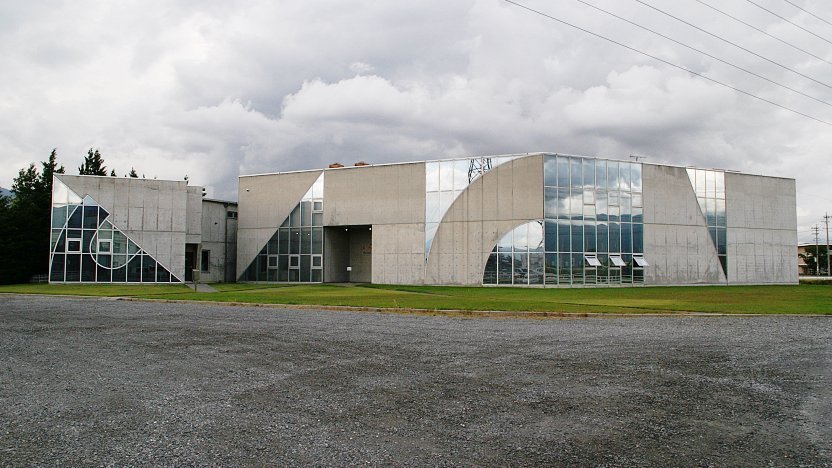 The Japan Ukiyoe Museum (日本浮世絵博物館, Nihon Ukiyoe Hakubutsukan) exhibits ukiyoe (woodblock prints) from the vast collection of the Sakai family. One of Matsumoto's wealthiest merchants of his time, Sakai Yoshiaki started collecting ukiyoe and other pieces of art roughly 300 years ago. His descendants have been enlarging the collection to over 100,000 pieces, making it one of the world's largest private art collections.
Compared to the size of the collection and the museum building, the number of works exhibited in the Japan Ukiyoe Museum is rather small, partly due to the fact that the building was originally built solely for storage rather than exhibition purposes. English descriptions for the exhibits are brief.
The Japan Ukiyoe Museum is located about three kilometers outside of Matsumoto's city center, close to Matsumoto Interchange of the Nagano Expressway. It is connected with Matsumoto Station by roughly every second bus along the West Line of the Town Sneaker buses (15 minutes, 200 yen one way or 500 yen for a 1-day pass, one bus every 1-2 hours).
Alternatively, the museum can be reached in a 10 minute taxi ride from Matsumoto Station (about 1500 yen from the station's Alps Exit) or in a 15-20 minute walk from Oniwa Station on the Matsumoto Dentetsu Kamikochi Line (5 minutes, 180 yen from Matsumoto Station).
How to get to and around Matsumoto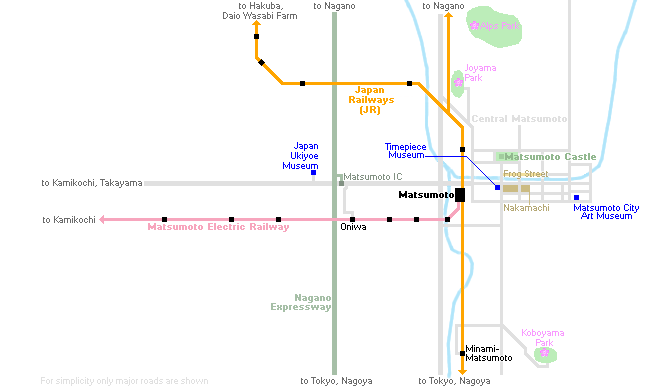 Hours
10:00 to 17:00 (entry until 16:30)
Closed
Mondays (or following day if Monday is a
national holiday
), December 28 to January 3
Questions? Ask in our forum.