Cherry Blossoms 2012: Hiroshima Report (4/10)
Cherry Blossom Report 2012
Official cherry blossom reports by japan-guide.com
2012 Cherry Blossom Forecast - Schedule of upcoming reports - Post your own report
Popular cherry blossom spots - How to do hanami? - Cherry tree varieties
2012/04/10 - Hiroshima Report
by sean
Tomorrow is expected to be a rainy day all across Japan, so please prepare your umbrellas if you will be here. Depending on the intensity of the rain, the life span of the cherry blossoms may be shortened, so let's all hope for not too heavy showers.
Today I move west again to check out the cherry blossoms at Hiroshima. Hiroshima had its first open cherry blossoms on April 2, so I am expecting to see cherry trees at their peak.
Peace Memorial Park
April 10, 2012 - Full bloom
The Peace Memorial Park of Hiroshima reminds us of the horrors that war can bring. May peace prevail for eternity.
Some of the best views of cherry trees here are along Motoyasu River surrounding the east side of the park. As expected, today the cherry blossoms were at their peak, with a minority of flowers already shedding petals slightly. I also noticed green leaves starting to grow from some of the branches. These greens will gradually take over the pinks hereafter, but I believe peak period will last for a few more days at least.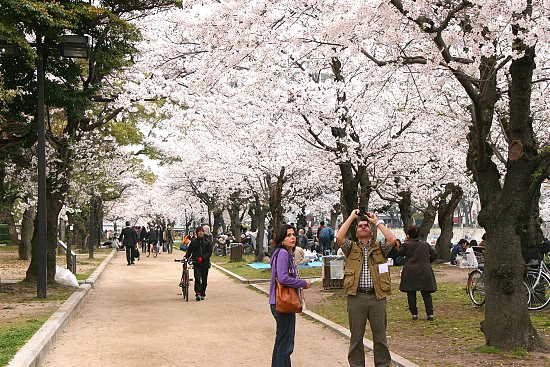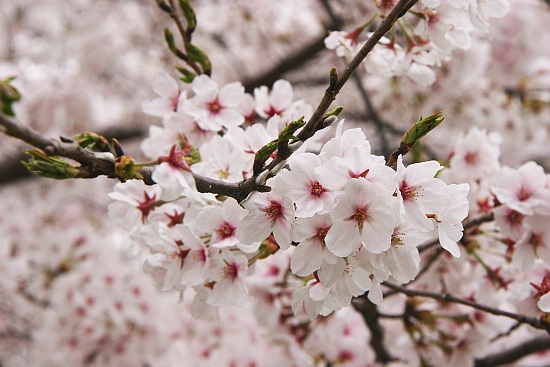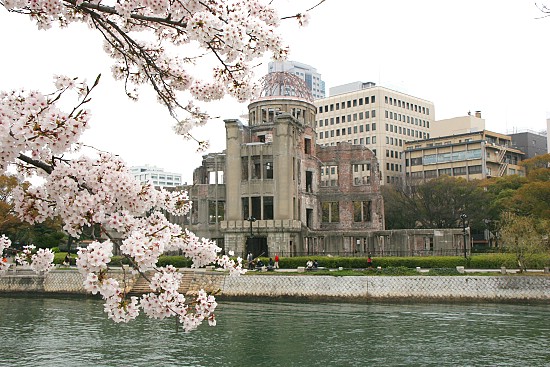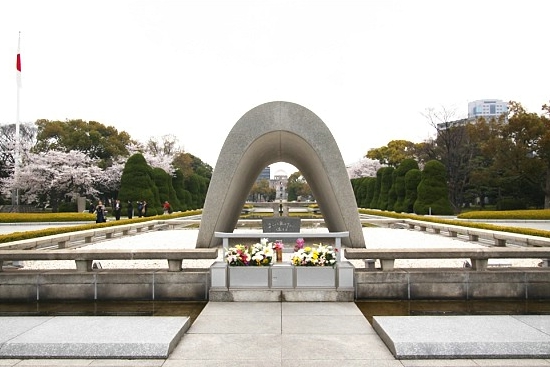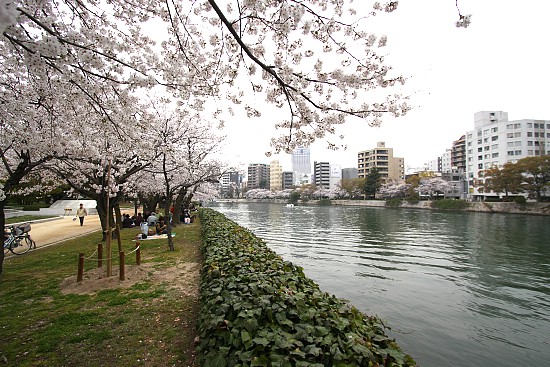 Miyajima
April 10, 2012 - Full bloom
Cherry blossom viewing at Miyajima is like cherry blossom hunting: the cherry trees seem to be always at certain strategic locations, such that it takes a little searching to find that picture-perfect spot. Turn this corner and you would find a nice building with an accompanying cherry tree. Turn that corner and you would find deer resting under the the shade of another. Climb this slope and you might find a great view of the famous floating torii gate. Cross that bridge and you might come across a forest of other trees, with their greens accentuating the pinkish white of a couple of cherry trees.
Today, the cherry trees at Miyajima were at full bloom, and they were beautiful. Miyajima is, afterall, home to Itsukushima Shrine and its torii gate, reputed to be one of Japan's top three scenic places. Some good locations to view cherry blossoms include the Tahoto Pagoda, Senjokaku and Omoto Park. Provided that tomorrow's rain doesn't take too heavy a toll on the flowers, peak period should last till around the weekend.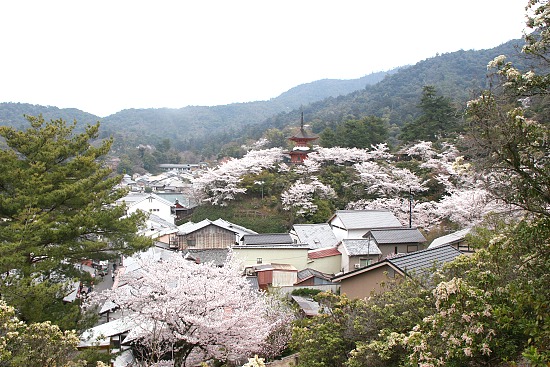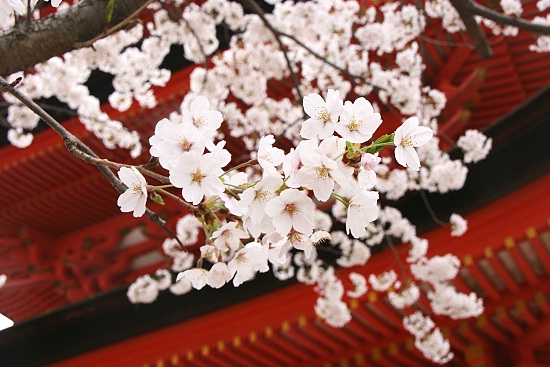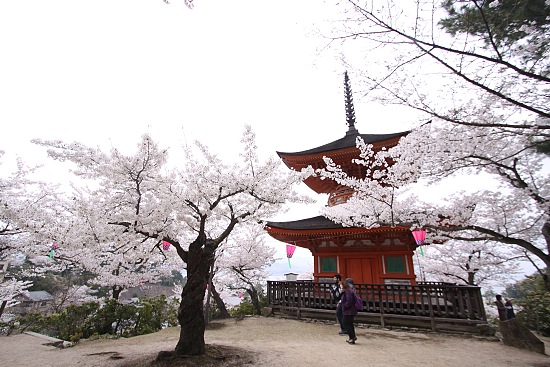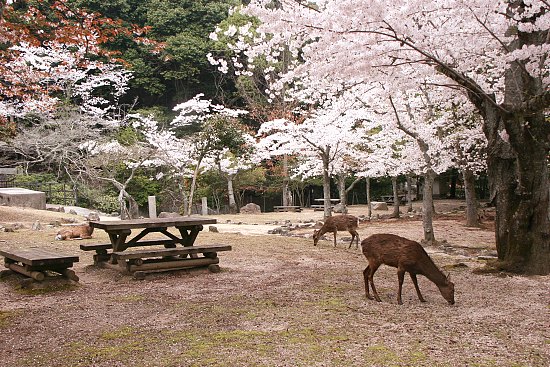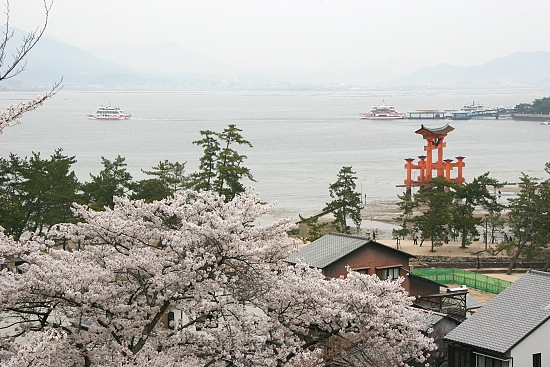 Questions? Ask in our forum.