Cherry Blossoms 2011: Nagoya Report (4/7)
Cherry Blossom Report 2011
Official cherry blossom reports by japan-guide.com
This year's cherry blossom season will be overshadowed by the tremendous loss caused by the recent earthquake. However, we believe that the blossoms will serve as symbols of hope and resilience and a source of motivation along Japan's road to recovery. With this in mind, we never hesitated to go ahead with our annual reports in order to inform travelers in Japan and readers across the world about this year's cherry blossom season.
2011 Cherry Blossom Forecast - Schedule of upcoming reports - Post your own report
Popular cherry blossom spots - How to do hanami? - Cherry tree varieties
2011/04/07 - Nagoya Report
by schauwecker
Today I made this year's only cherry blossom related visit to Nagoya, checking out three of the city's many attractive hanami spots. Furthermore, I took the opportunity to drop by a new railway museum, which had opened on March 14 just outside of central Nagoya.
Nagoya Castle
April 7, 2011 - full bloom
Cherry trees around Nagoya Castle have reached full bloom, and some have even started to drop some of their petals. They were at their best today and should remain so for a few days to come.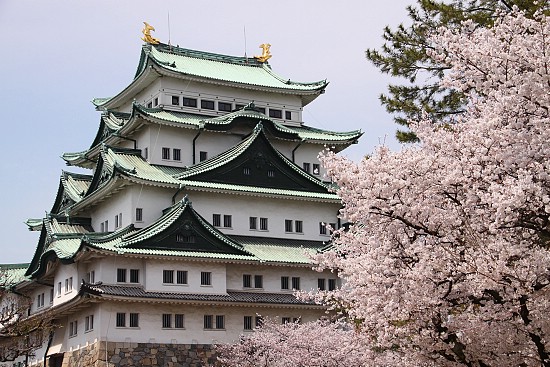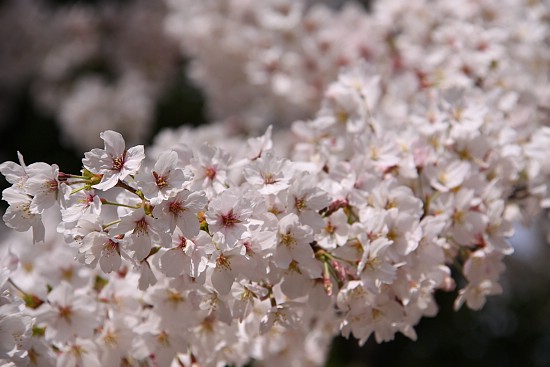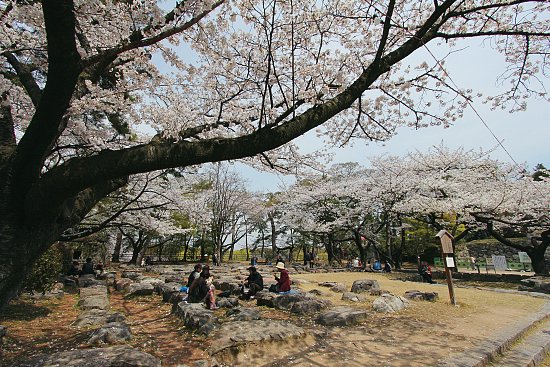 The reconstruction of the palace buildings (to be completed by 2018) and the renovation of one of the castle turrets (to be completed in 2014) had a small impact on the visit. While a crane over the turret did not contribute positively to the atmosphere, the reconstruction of the palace is done in such a way that visitors are able to observe some of the works.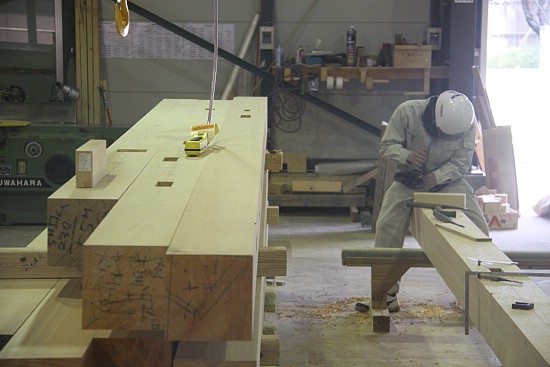 Tsuruma Park
April 7, 2011 - full bloom
Full bloom has also been reached at Tsuruma Park, a public park popular for hanami picnics and parties. Lots of people were enjoying lunch or were reserving spots for a party in the evening.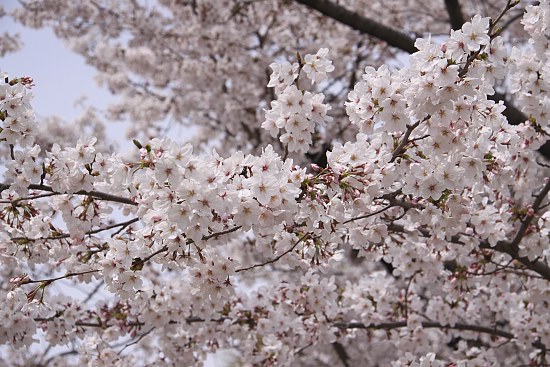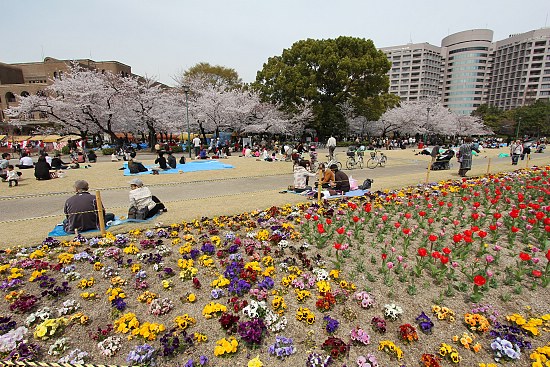 Yamazakigawa Riverside
April 7, 2011 - full bloom
I finished cherry blossom reporting at the Yamazakigawa Riverside, one of Nagoya's most pleasant hanami spots. Hundreds of trees lined the Yamazaki River for over two kilometers, making it into the list of Japan's 100 best cherry blossom spots.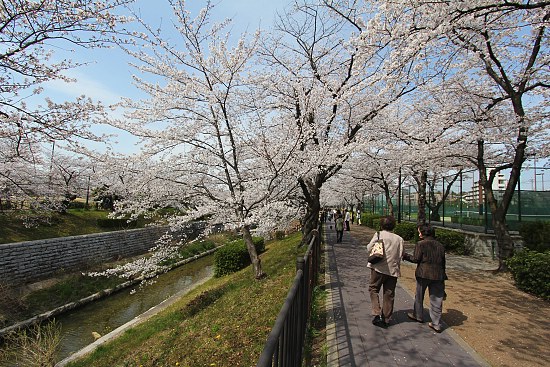 There were still some closed buds visible on the trees along the Yamazakigawa Riverside, but overall I estimate that the 80% mark has been surpassed, which we consider full bloom.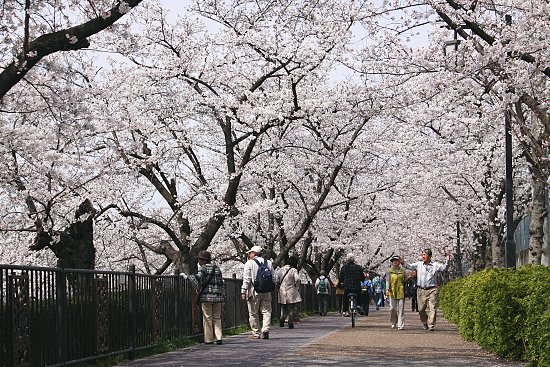 On a cherry blossom unrelated detour, I made a quick visit to the SCMAGLEV and Railway Park, a railway museum by JR Central, which had been newly opened less than a month ago near Nagoya Port, a 25 minute train ride from Nagoya Station by the Aonami Line.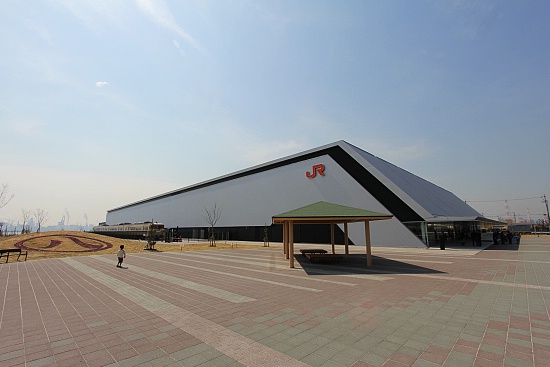 The museum's main attraction is a collection of regular and experimental railway and maglev cars and engines from the past and present with an emphasis on rolling stock operated along the Tokaido Shinkansen. Further attractions are multiple simulators, a diorama and historic exhibits.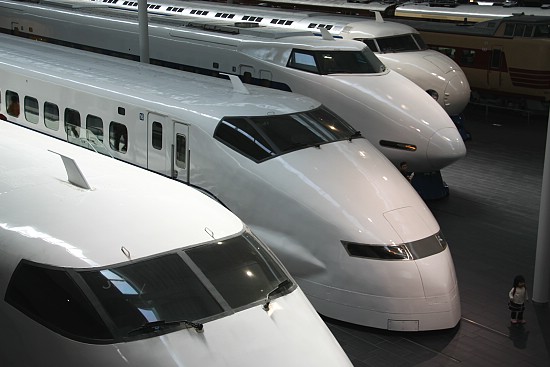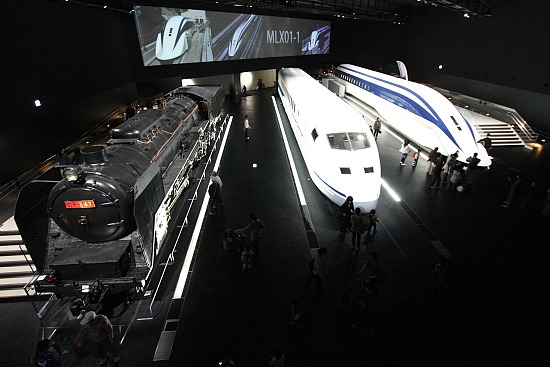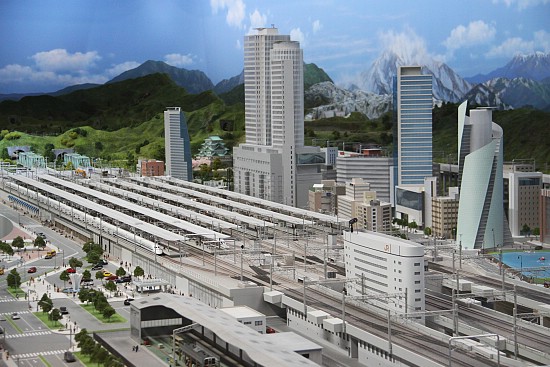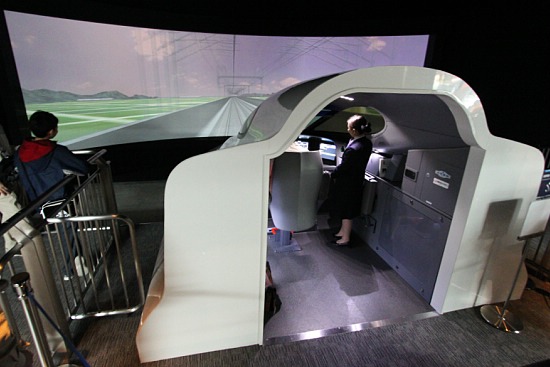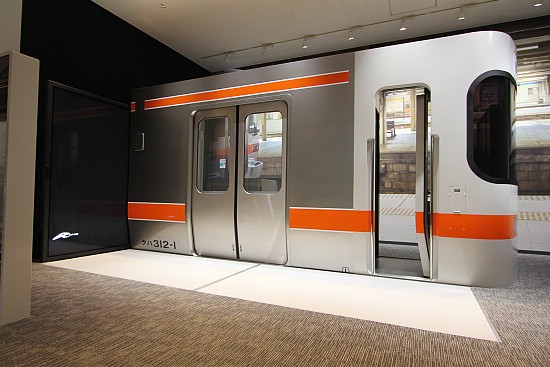 Questions? Ask in our forum.