Cherry Blossoms 2012: Tokyo Report (4/3)
Cherry Blossom Report 2012
Official cherry blossom reports by japan-guide.com
2012 Cherry Blossom Forecast - Schedule of upcoming reports - Post your own report
Popular cherry blossom spots - How to do hanami? - Cherry tree varieties
2012/04/03 - Tokyo Report
by scott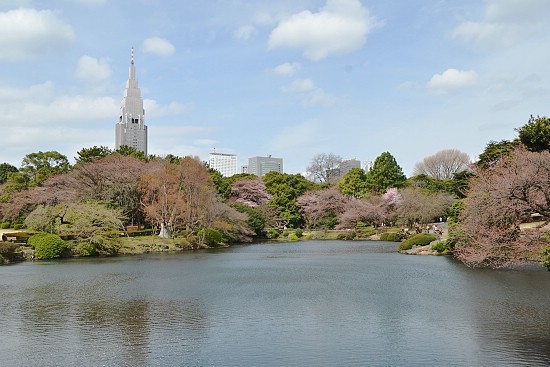 Today I headed down to Tokyo to check on the state of the cherry blossoms around Shinjuku Gyoen, Koishikawa Korakuen, Rikugien, and Ueno Park. While the blossoms around parts of Kyushu and Shikoku have already reached full bloom (see yesterday's report from Kagoshima and today's report from Kumamoto for more details), the trees around Tokyo only opened a few days ago. The blossoms around the capitol have progressed nicely since our last report on March 31, 2012 and look right on track to reach full bloom early next week.
Shinjuku Gyoen
April 3, 2012 - just opened (0-10%)
I started off today's report with a visit to Shinjuku Gyoen, a large public park in western Tokyo that is one of the best places to see cherry blossoms. The Somei Yoshino trees around the park have begun to open since our last visit, but most trees still have less than 10% of their buds open. I think Schauwecker's earlier prediction still applies that the Somei Yoshino trees probably won't reach full bloom until sometime early next week.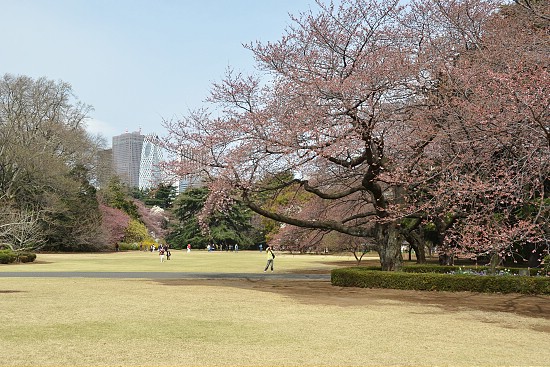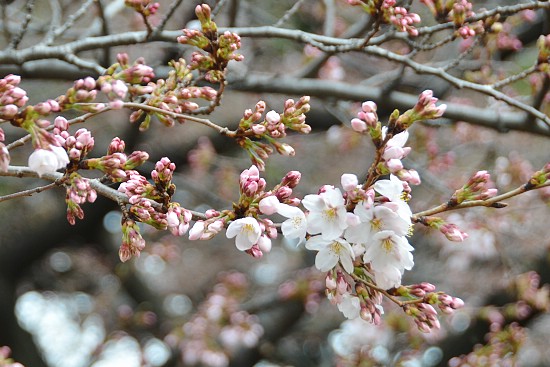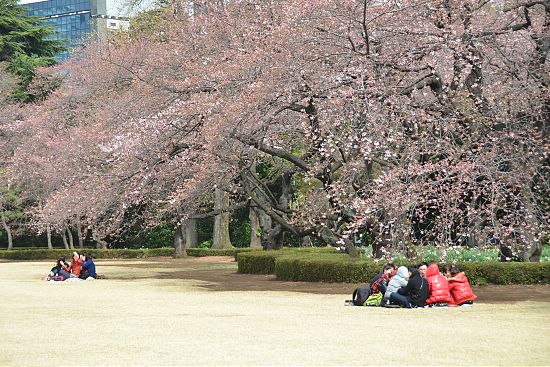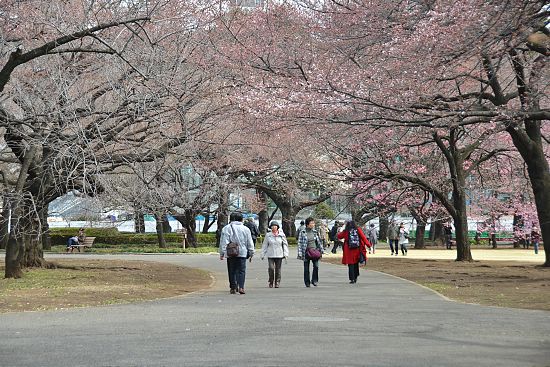 Of course the early blooming trees around the park are also progressing, and many have reached full bloom. This variety is what makes Shinjuku Gyoen such a good place to see cherry blossoms. You are almost bound to see some nice looking trees throughout the season.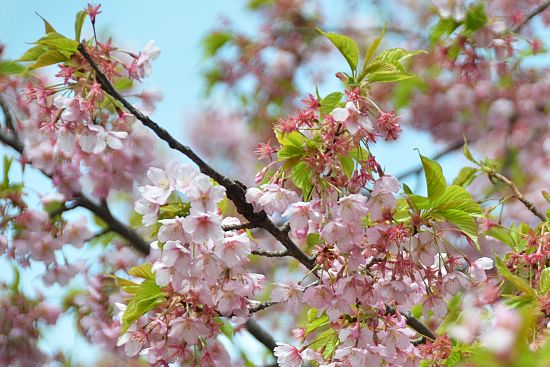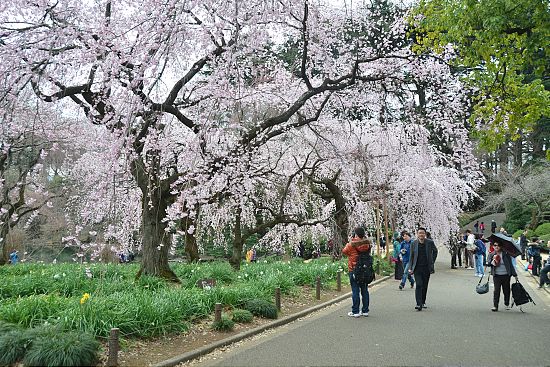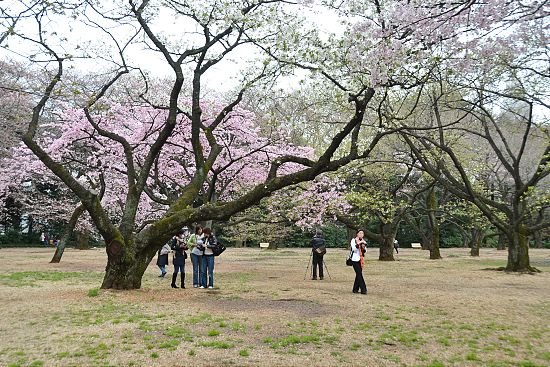 Koishikawa Korakuen
April 3, 2012 - full bloom (weeping cherries)
Next I headed over to Koishikawa Korakuen, a popular strolling gardens near Tokyo Dome Stadium. Koishikawa Korakuen is better known for its weeping cherry trees rather than the typical Somei Yoshino variety of cherry blossoms, with a few prominent examples near the entrance of the park.
The weeping cherry trees have quickly progressed over the last few days and have already reached full bloom. They look quite beautiful, and should remain at their peak for several more days.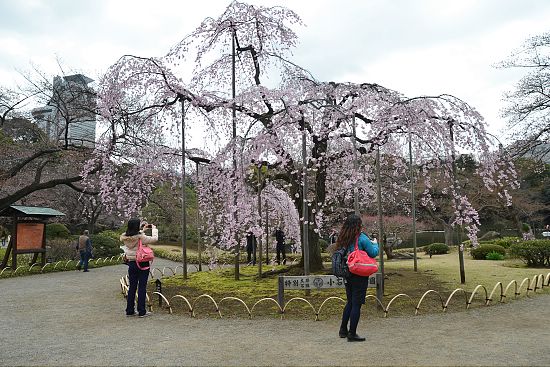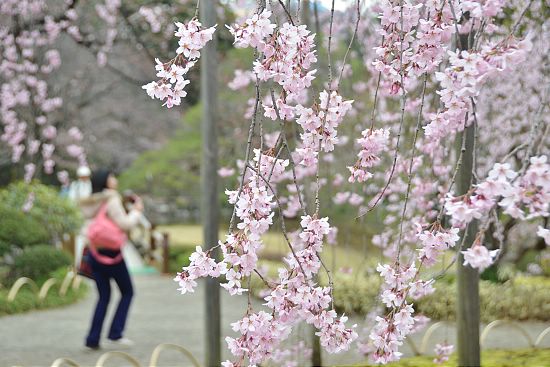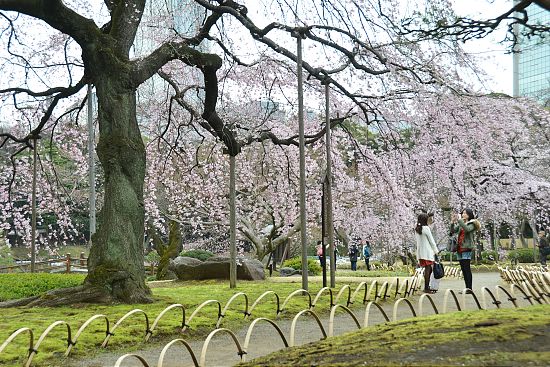 There are also a few Somei Yoshino trees planted around Koishikawa Korakuen, although they are not the main attractions of the garden. These trees are only just opening, and probably won't reach full bloom until next week.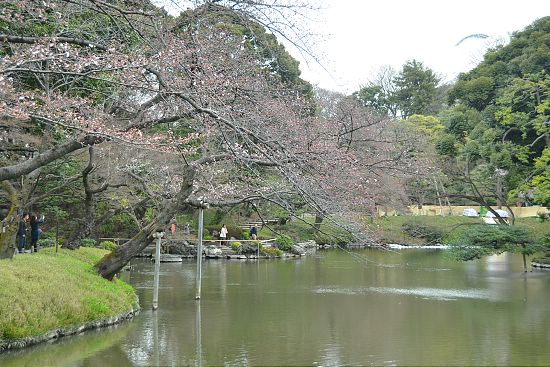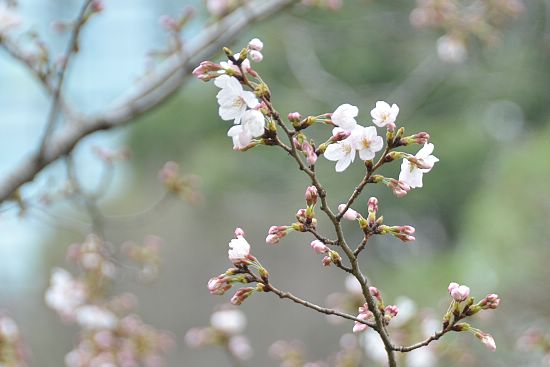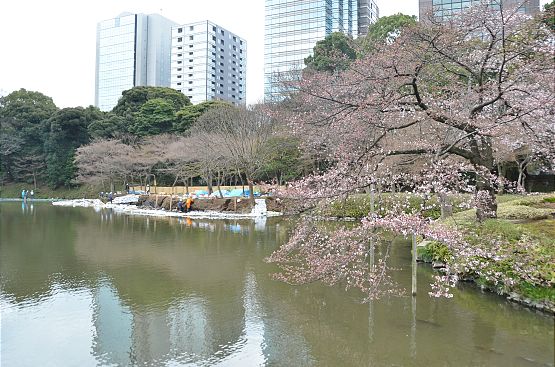 Rikugien
April 3, 2012 - full bloom (weeping cherry)
Rikugien is one of Tokyo's more popular strolling gardens and a great place to see autumn leaves. Although it is less known for its cherry trees, it does have a few large weeping cherry trees near the garden's main entrance. These trees appear to have reached full bloom and should remain at their peak for about another week.
Rikugien runs special extended evening hours (until 21:00) during the cherry blossom season in which its cherry trees and select walking paths are lit up by lanterns and spot lights. The event runs until April 8, 2012.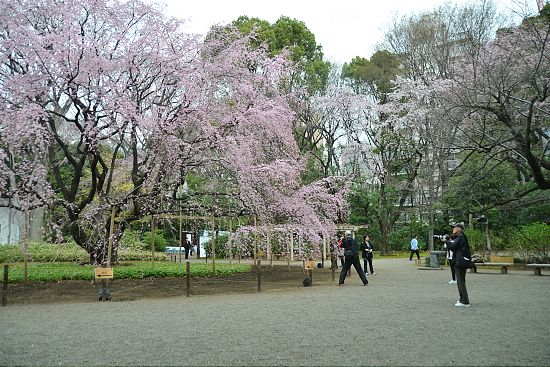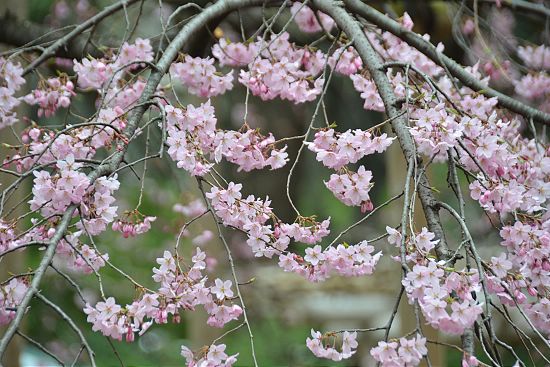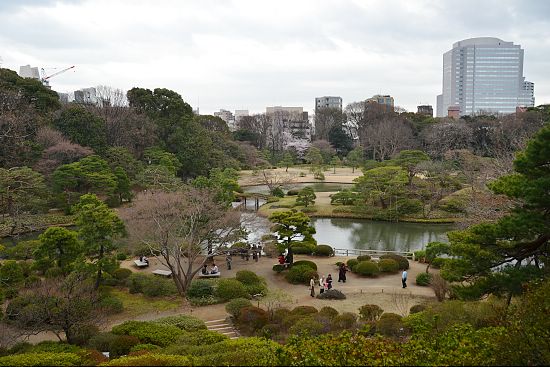 Ueno Park
April 3, 2012 - opening (10-50%)
I ended the day at Ueno Park, one of Tokyo's most famous cherry blossom spots. The park's trees tend to be slightly ahead of the other spots around the city and were approacing 50% open today.
I would usually expect to see more picnickers underneath the trees, but today's weather forecast for strong wind and heavy rain probably scared away a lot of people. Those that were picnicking were already beginning to pack up as I was walking through the park. It was a good thing too because it started to rain just as I was crossing the street to Ueno Station to head home.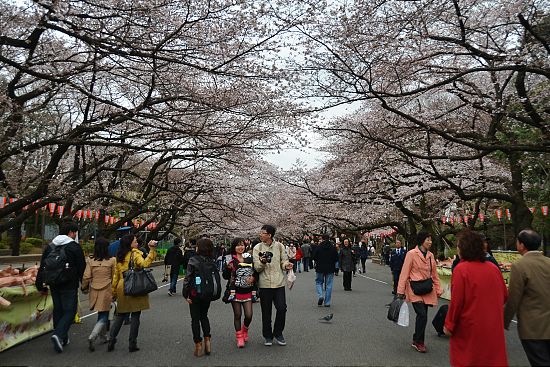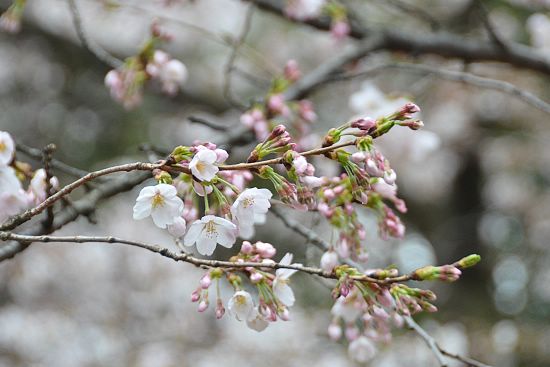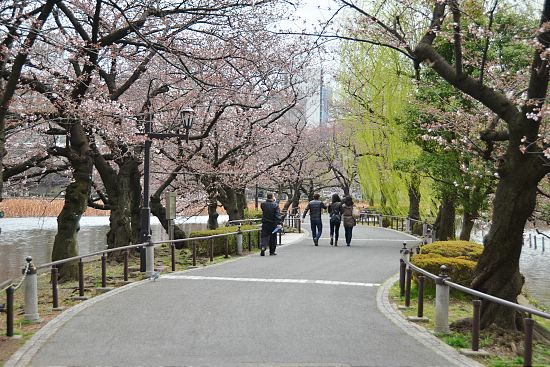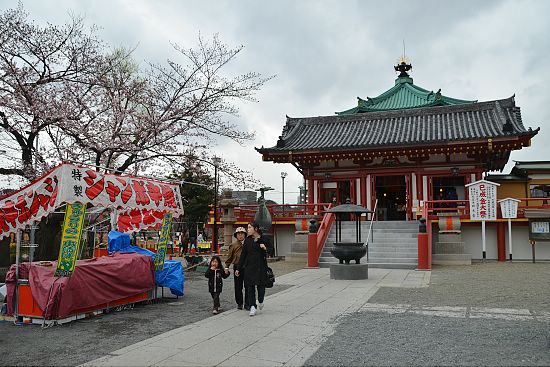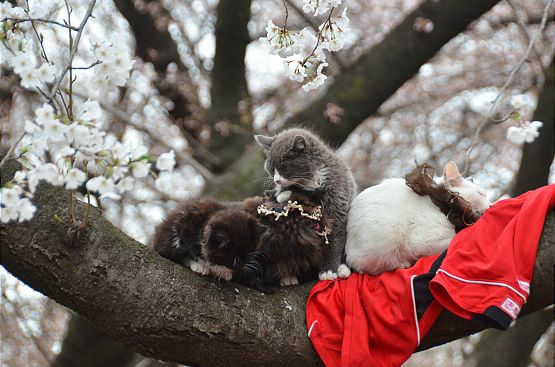 Questions? Ask in our forum.