Cherry Blossoms 2012: Tokyo Report (4/6)
Cherry Blossom Report 2012
Official cherry blossom reports by japan-guide.com
2012 Cherry Blossom Forecast - Schedule of upcoming reports - Post your own report
Popular cherry blossom spots - How to do hanami? - Cherry tree varieties
2012/04/06 - Tokyo Report
by scott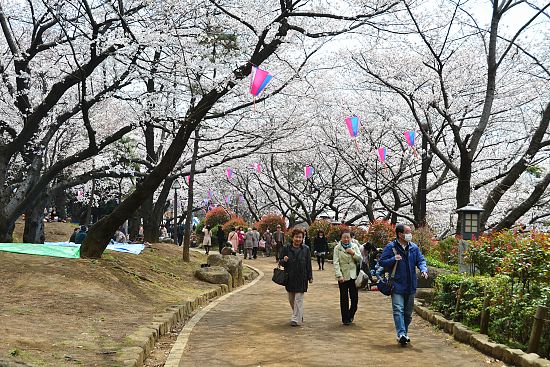 Heavy rains and extremely strong winds swept through Japan since our last report from Tokyo and a lot of people were concerned about the effect that this would have on the cherry blossoms. I'm happy to report that they cherry blossoms survived the storm and there doesn't seem to be any damage from the weather. On the contrary, the last few days have been warm and sunny and the blossoms have been opening as normal. Today's sites include Inokashira Park, Asukayama Park, Ueno Park, and Sumida Park.
Inokashira Park
April 6, 2012 - approaching full bloom (50-80%)
Inokashira Park is a beautiful city park in western Tokyo near Kichijoji Station, and is one of Japan's top 100 cherry blossom spots. The park is recognizable for its large central pond surrounded by nearly 500 cherry trees, and at the park you can rent row boats, visit the Inokashira Zoo, or make a trip to the Ghibli Museum nearby. Inokashira Park also has large open areas under the trees that are a popular spot for cherry blossom viewing parties (hanami).
The cherry trees around the park look to have recently past the 50% open stage and are now approaching full bloom. The forecast calls for nice sunny weather over the next few days so it shouldn't be long before the the trees reach their peak.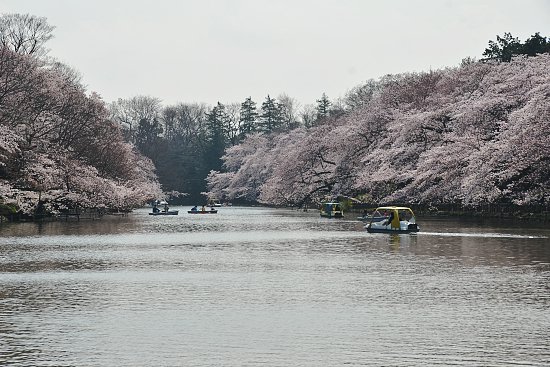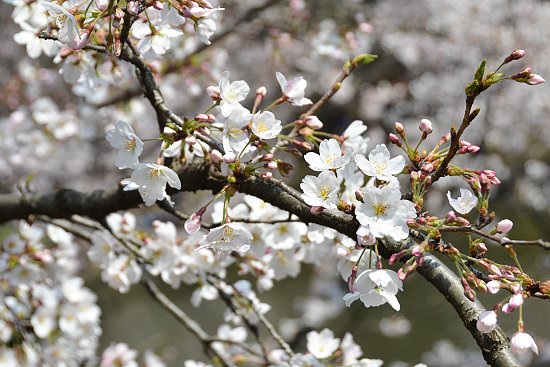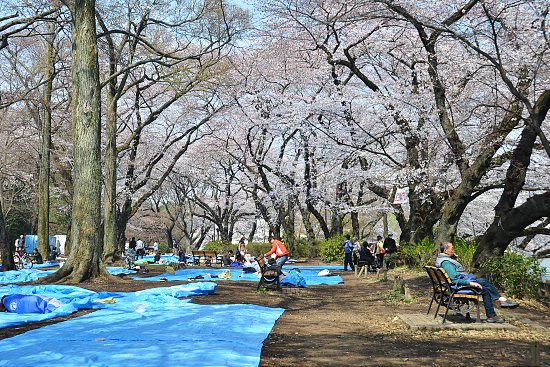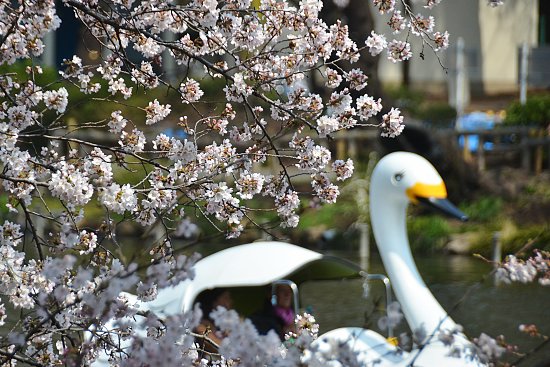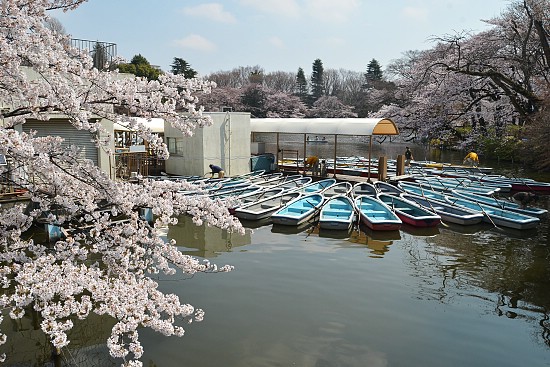 Asukayama Park
April 6, 2012 - approaching full bloom (50-80%)
Asukayama Park is another beautiful city park with nearly 650 cherry trees. The park lies on a hill overlooking Oji Station, which is a few stops north of Ueno on the Keihin Tohoku Line. Asukayama Park is a nice place to hold a hanami party as it is a little quieter and feels a little more intimate than many of the other popular parks around Tokyo. Its also a popular spot for families with small children and has a large play area with old trains to play around.
The cherry trees around Asukayama Park are quickly approaching their peak and looked even further along than those at Inokashira Park. I think they could reach full bloom as early as this weekend.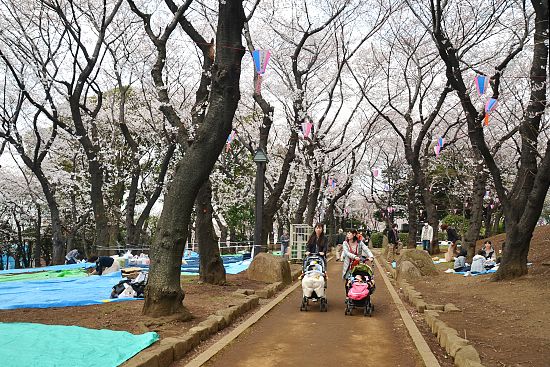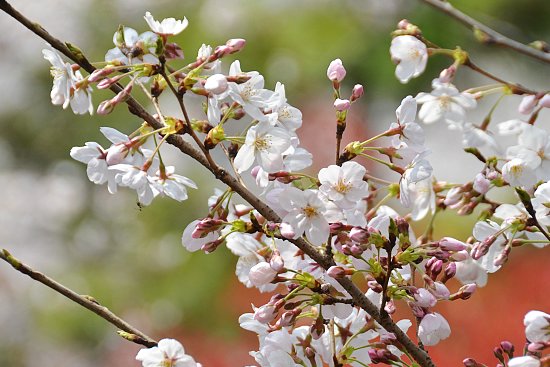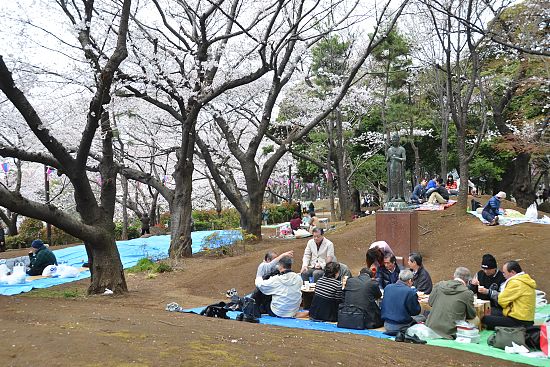 Ueno Park
April 6, 2012 - approaching full bloom (50-80%)
After a short train ride, I arrived in Ueno Park to see how the cherry blossoms have progressed since Tuesday. Similar to Asukayama, the cherry trees around the park were slightly ahead of the other spots around the city. The blossoms looked to be just shy of full bloom, and I would expect them to reach their peak very soon.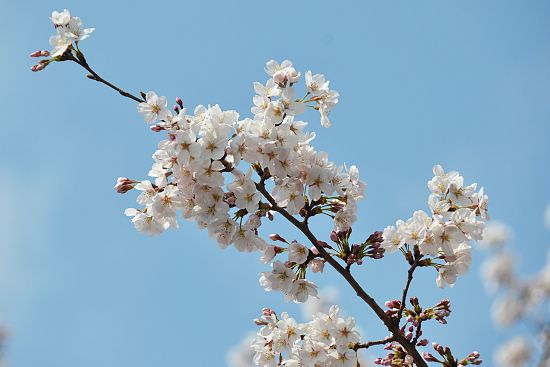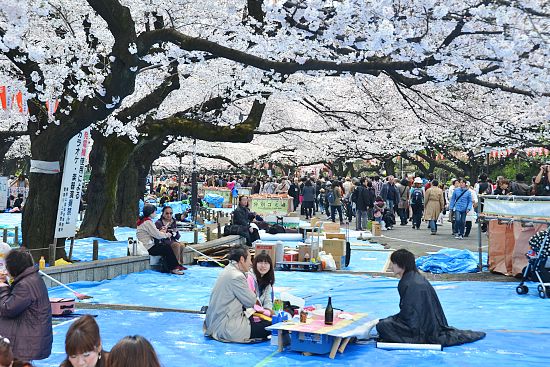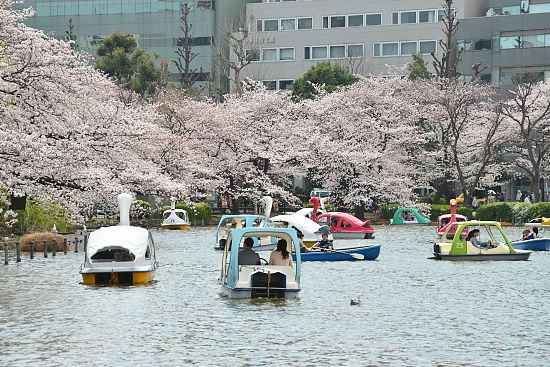 Sumida Park
April 6, 2012 - approaching full bloom (50-80%)
My final stop of the day was Sumida Park, a cherry tree lined park in Asakusa that lies along the Sumida River. The park is a nice place to view the Tokyo Sky Tree together with the cherry blossoms. It was pretty crowded there today and lots of people were waiting for the water bus tours that travel along the river.
The cherry blossoms around Sumida Park were similar to those at Inokashira Park and look like they have only recently passed the 50% open mark. I would expect them to reach full bloom early next week.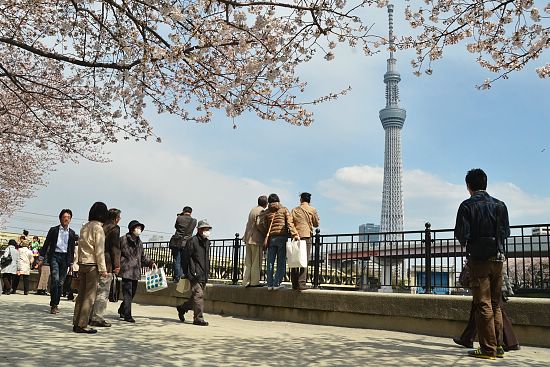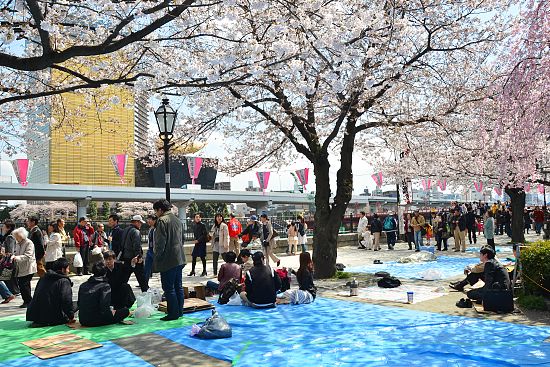 Questions? Ask in our forum.