The cherry blossom season is now in full swing in the northerly Tohoku Region of Japan with many of the region's best blossom viewing spots at their best viewing in places like Sendai and Fukushima this week.
Elsewhere in the country, the Fuji Five Lakes area is also reaching full bloom this week. Most of western and southern Japan (including cities like Tokyo and Kyoto), however, have all but finished for the season as the cherry blossom "front" continues to push north into the latter half of the season.
For our first report this week, I traveled today to Tohoku's Fukushima Prefecture to pay a visit to one of Japan's oldest and most impressive sakura trees: the Miharu Takizakura.
The Miharu Takizakura, located in the rural village of Miharu in the hills of central Fukushima, is a giant weeping cherry tree (or shidarezakura) believed to be over 1000 years old, and considered by some to be Japan's most beautiful cherry tree.
Every year in mid April, the monolithic sakura and others in the surrounding area usually reach their best viewing period, drawing crowds from all over the country to enjoy the sight.
Today, I found the Takizakura at the peak of full bloom and absolutely stunning. In mild conditions, the tree would likely remain at its best viewing through this week and into the weekend, but with possible rain and fairly strong winds predicted for Wednesday and Thursday, as well as this coming weekend, it could be best to keep an eye on the weather before making the trek.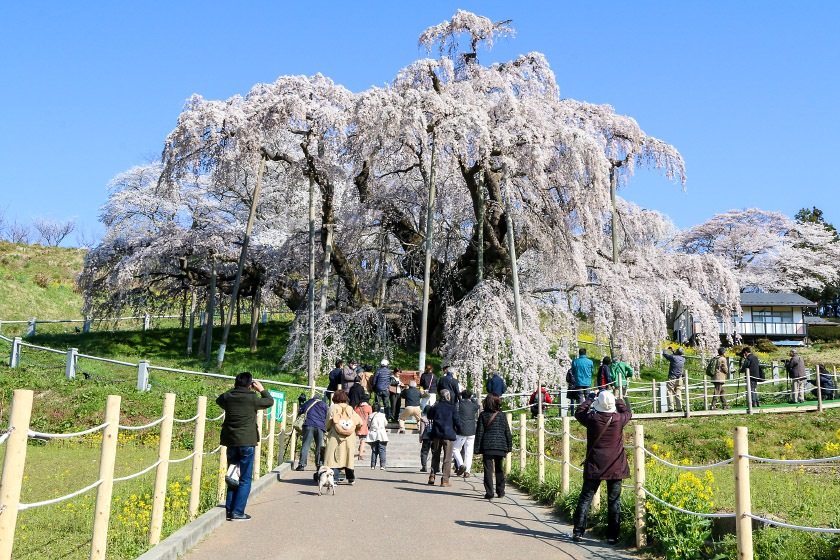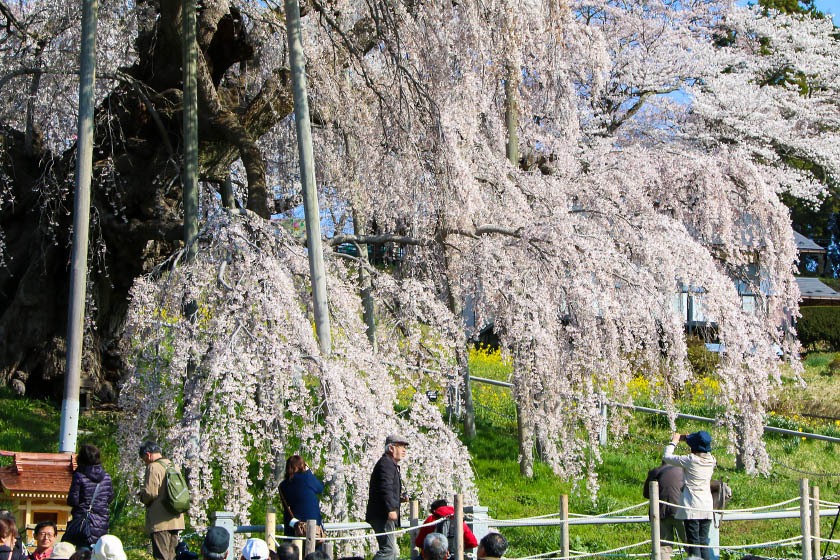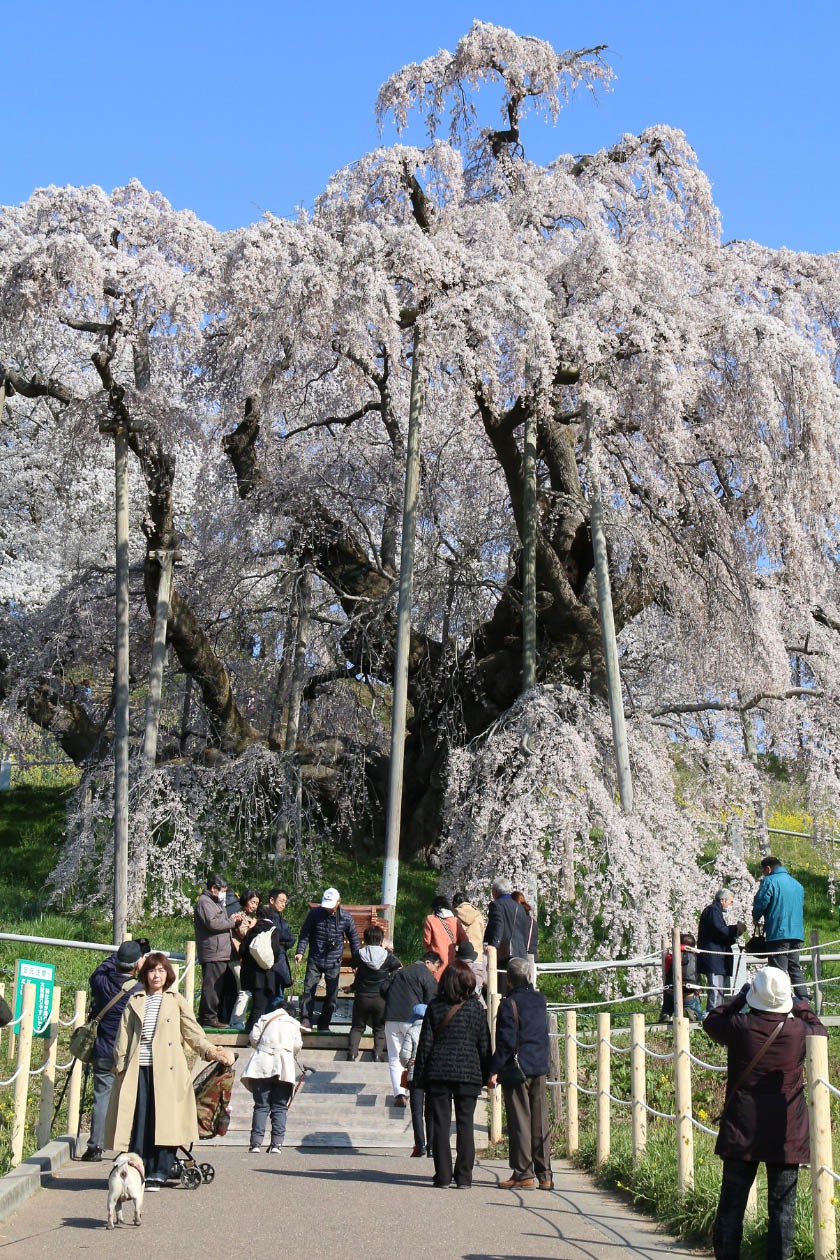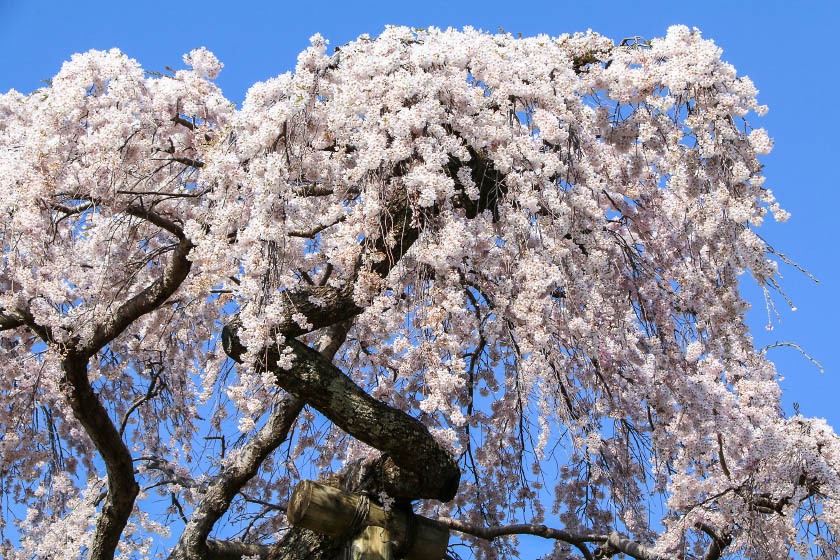 The crowds I encountered here were surprisingly light today (there were maybe 400-500 people coming and going from the park while I was there fairly early this morning), but were growing as the day went on. The crowds here can be in the thousands in a single day on busy days, and especially intense on weekends.
If coming by car, arriving before 7 or 8am or in the evening may help avoid the worst of the rush. Alternatively, shuttle buses from JR Miharu Station operate during the season (until Sunday, April 15th this year), costing 1000 yen for a roundtrip ticket. Otherwise, a taxi from JR Miharu Station costs about 2500 yen one way.
While it's in bloom, the Takizakura will also be illuminated between 16:00–21:00. Admission to the park at any time of day is 300 yen.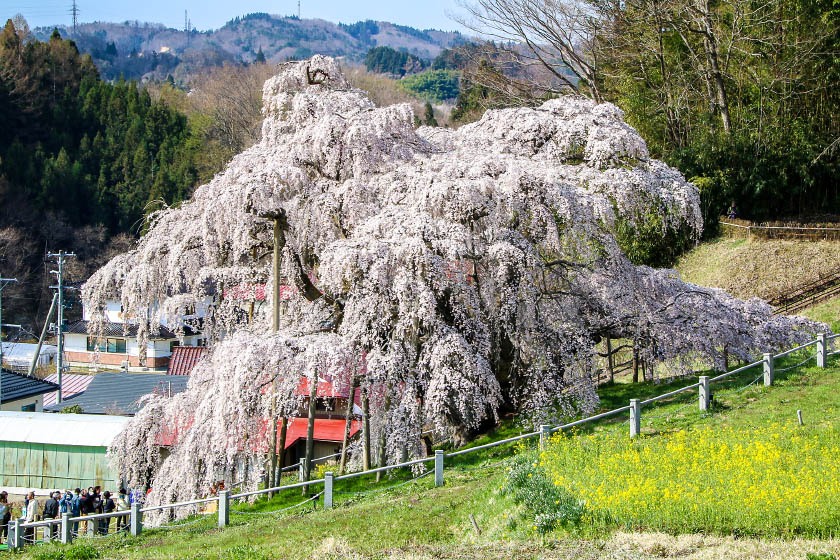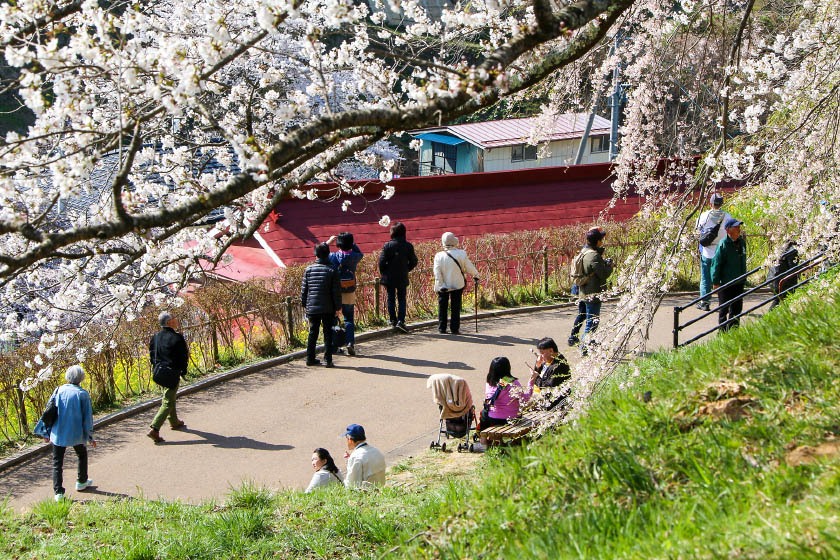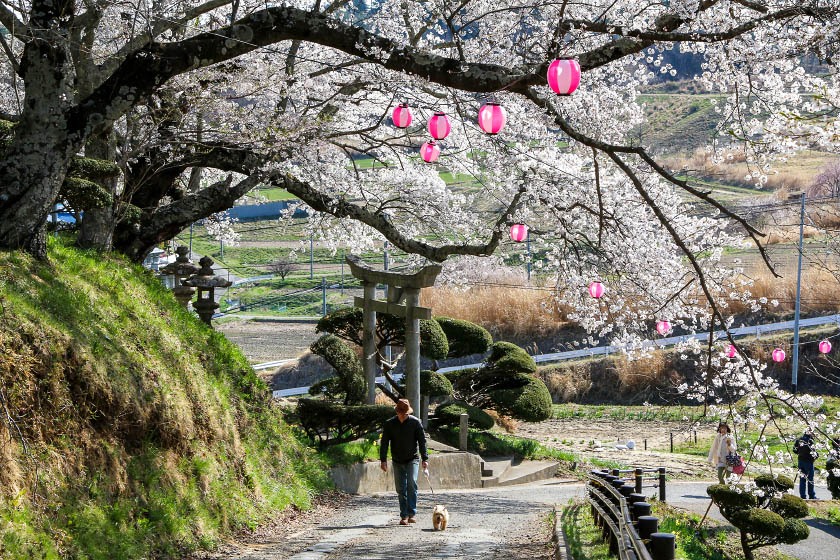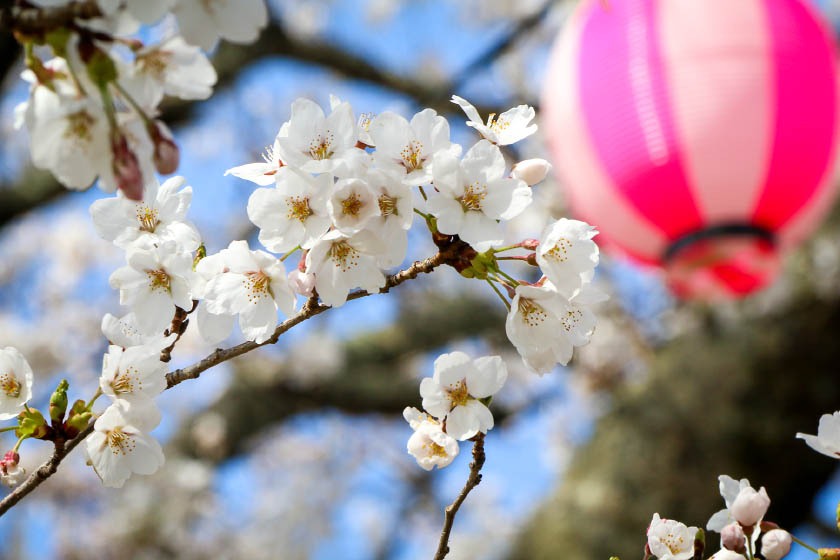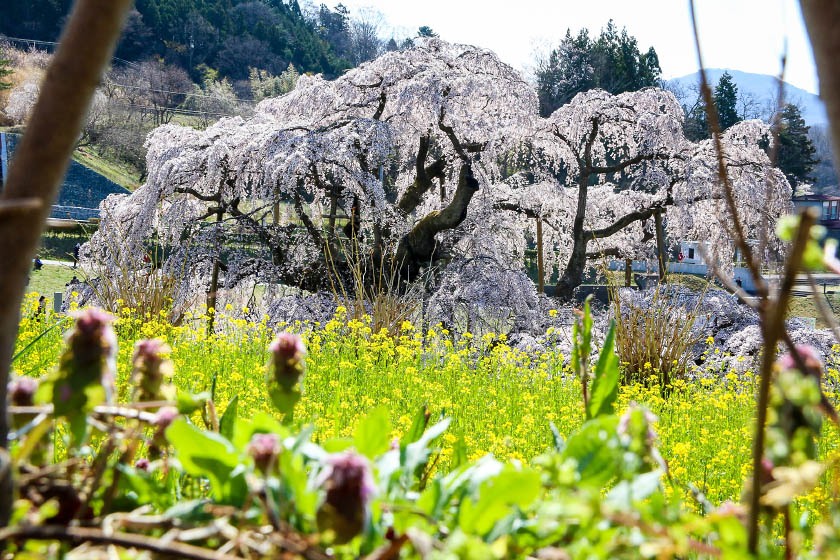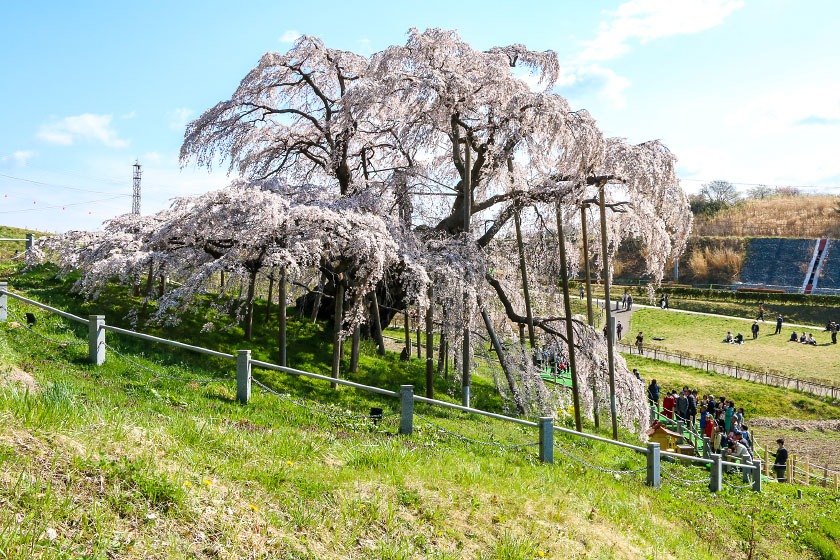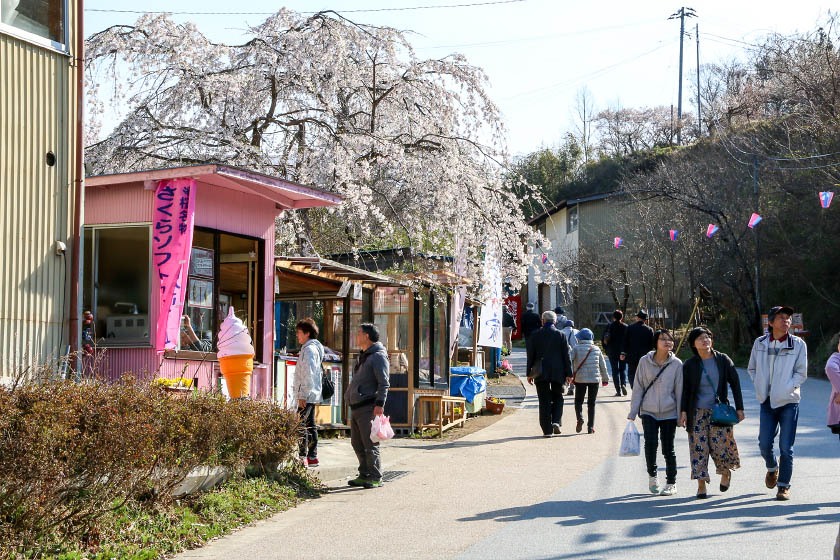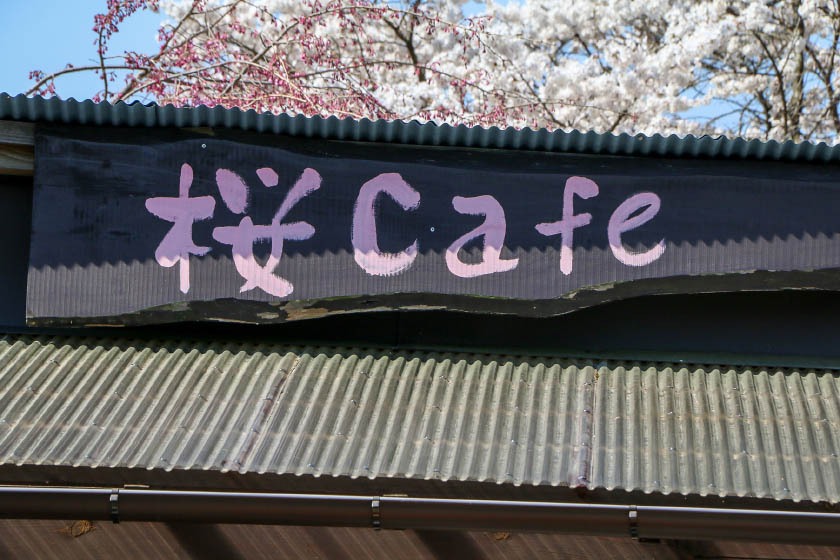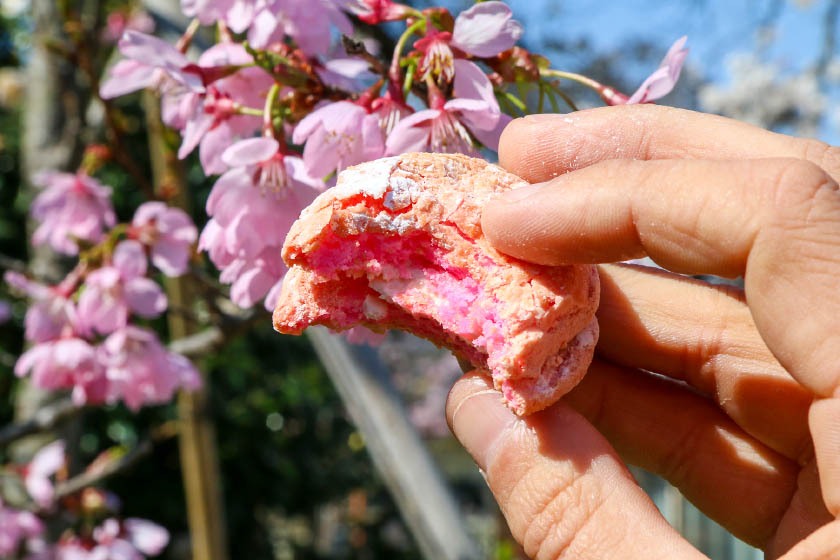 Questions? Ask in our forum.