Yoshino: Blossoms Opening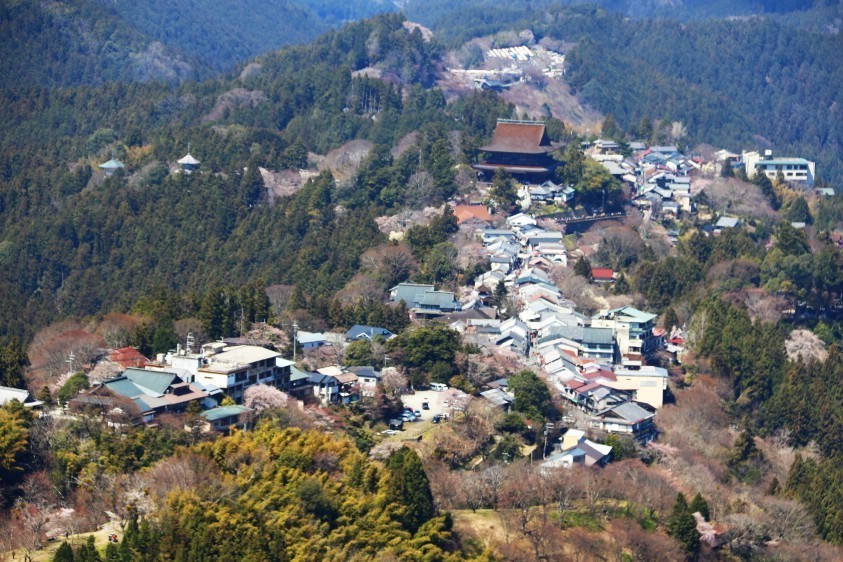 Today I visited the most famous cherry blossom viewing spot in the country, Mount Yoshino. The north facing slope is covered in around 30,000 cherry trees of different varieties. The mountain is divided into four zones: the Shimo Senbon (lower 1000 trees) at the base of the mountain, Naka Senbon (middle 1000 trees), Kami Senbon (upper 1000 trees) and Oku Senbon (inner 1000 trees) at the top of the mountain. Due to the change in elevation, the different zones bloom at different times as spring progresses.
Due to somewhat cooler temperatures in recent days, generally the blossoms have been taking their time in Yoshino and are currently just starting to bloom. However, the forecast predicts warm temperatures and mild weather through the weekend, so I estimate the best flower viewing period to start around early next week and last until about April 16.
Elsewhere in the country it seems most places from Kyushu to Tokyo are entering their best viewing conditions for cherry blossoms. If you are in southern Japan, this weekend is a great time to get out and see the blossoms. Yesterday Raina found Matsuyama to be approaching full bloom and Joe was in Tokyo where the flowers were in full bloom. Also I reported that both Himeji and Okayama were only a couple of days from being at their peak.
From the train station I made my way upwards through the Shimo Senbon area and into the town. Officially the cherry blossoms opened here on March 31. After leaving the station I found that the blossoms were generally just starting to bloom. Further up the winding path toward the town was similar with less than half of the cherry blossoms blooming.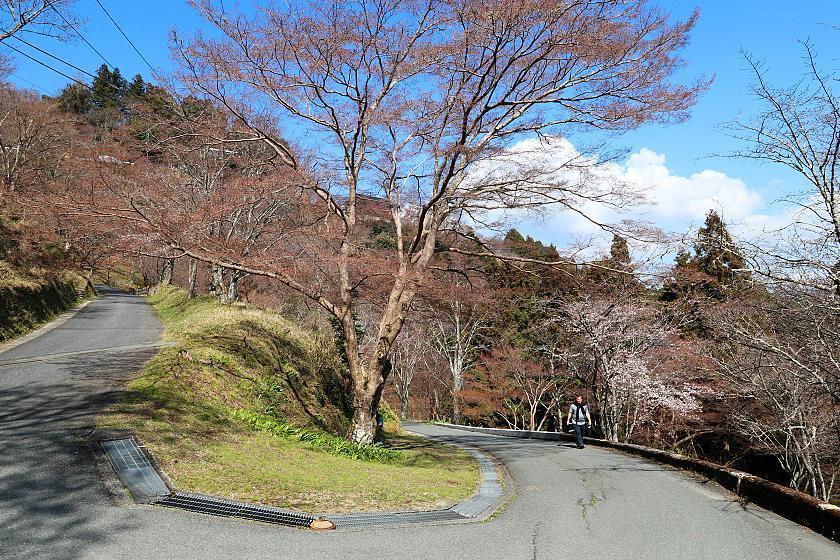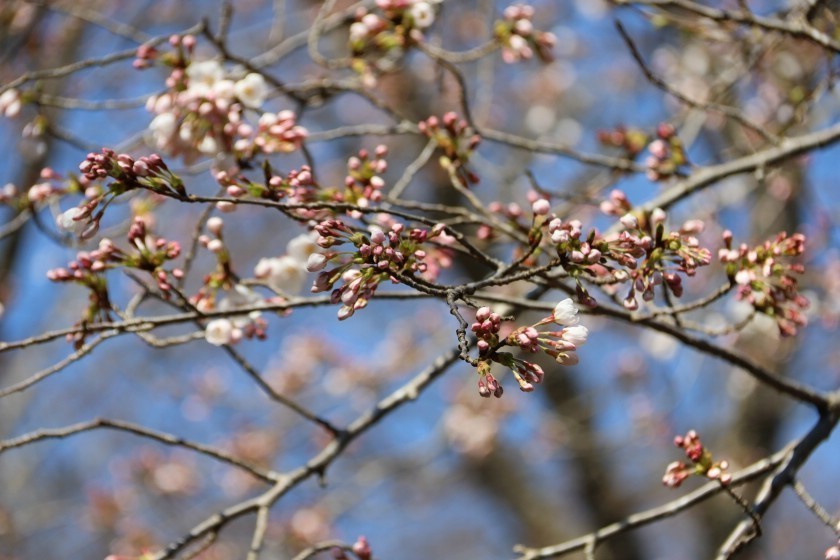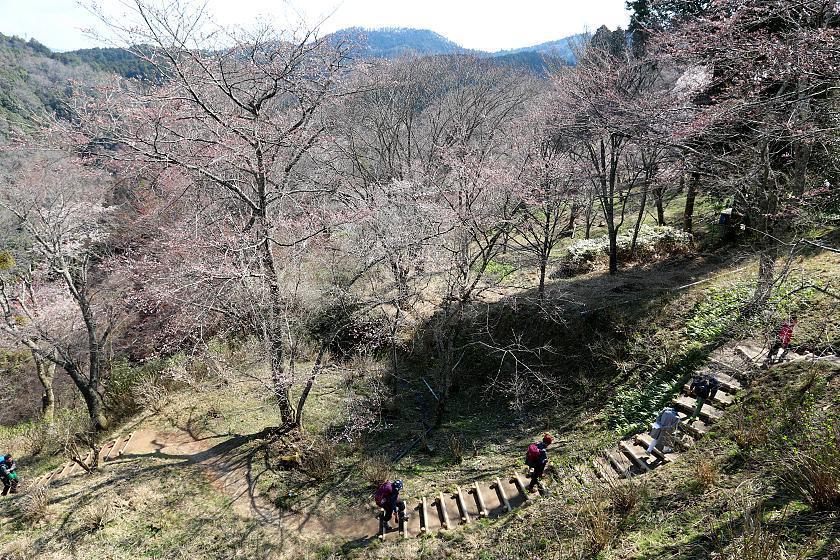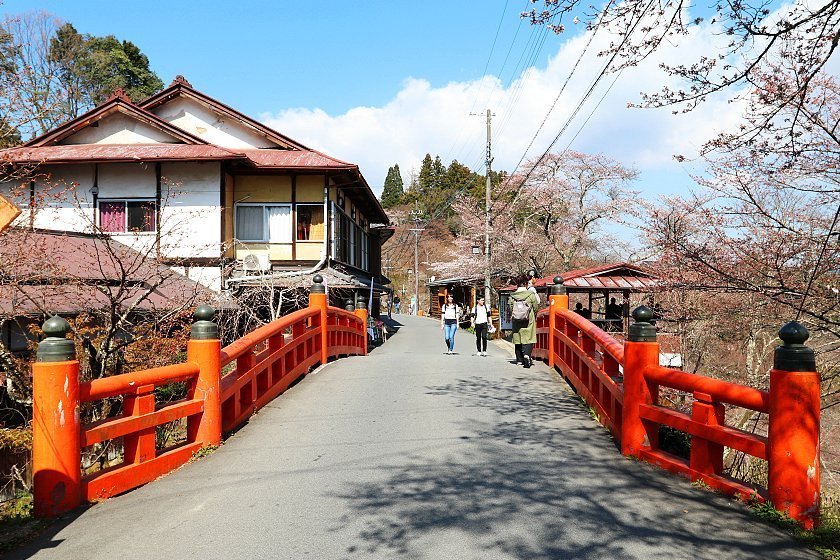 As I continued up the mountain and deeper into Yoshino town I reached the next region, Naka Senbon. Other than some of the earlier blooming cherry blossom varities, the flowers here were also just begining to open. Nevertheless there were some nice views including from the Hitome Senbon viewpoint. The Naka Senbon park, located at the top of the region, is a popular spot for hanami and despite the blossoms just opening there were still some visitors having a picnic there.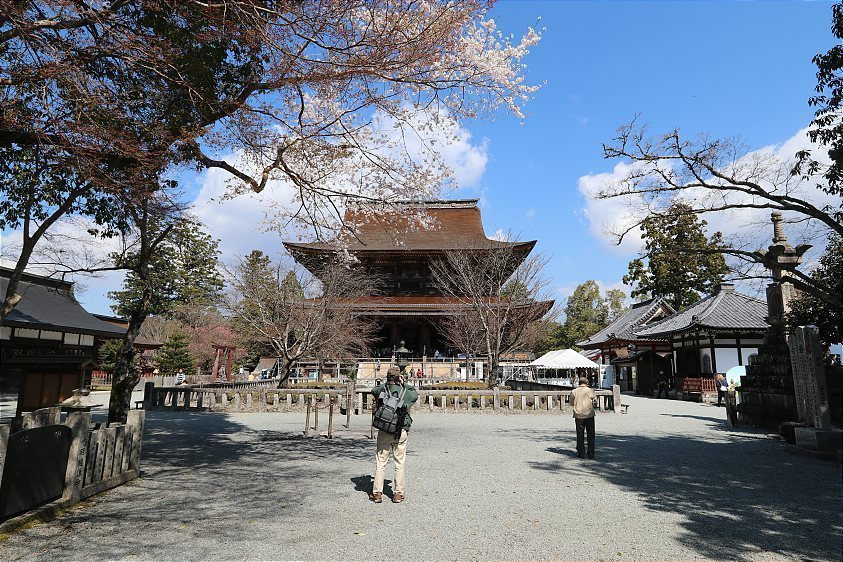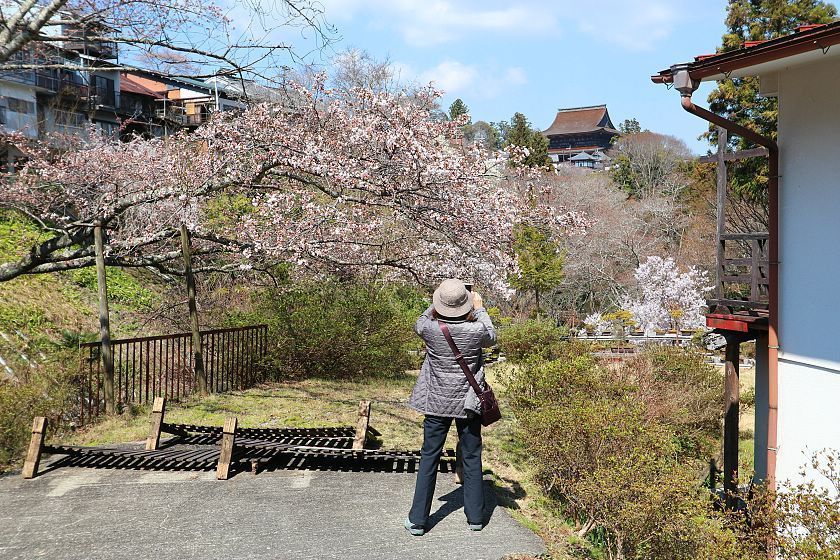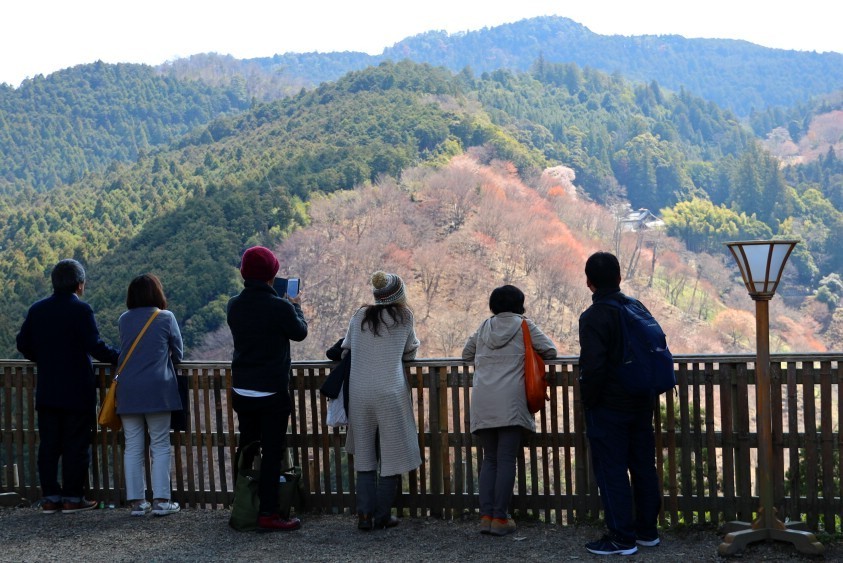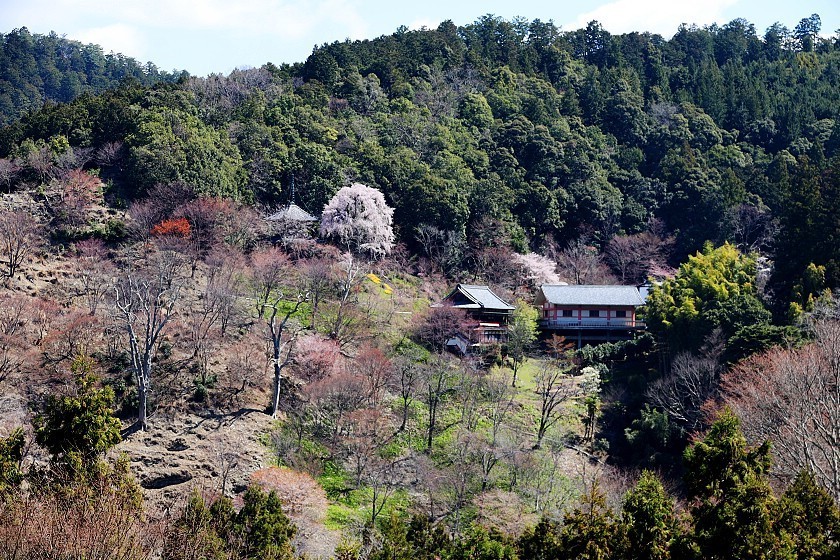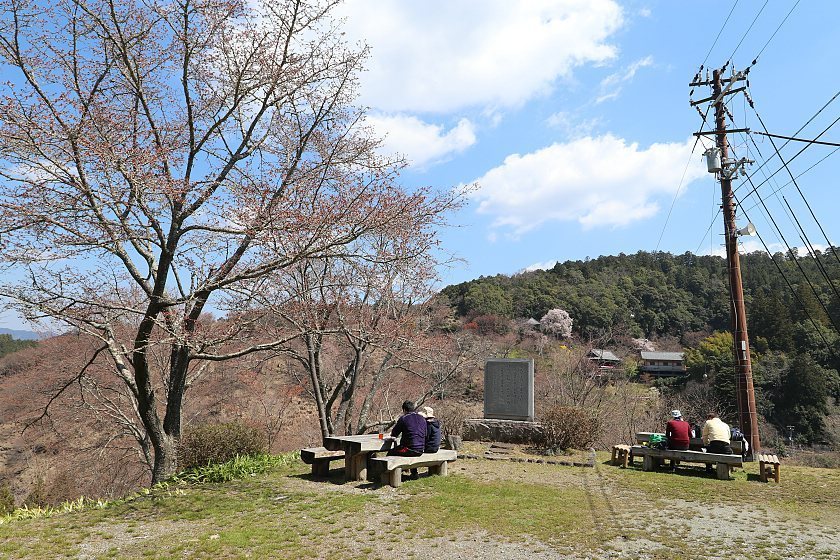 The Kami Senbon zone is where the town and the crowds generally begin to thin out. By the time I reached this higher elevation in my hike, there were no longer any blossoms to be seen. I visited the Mikumari Shrine as well as the most famous viewpoint on the mountain, Hanayagura, and confirmed no petals could be seen at either of them today.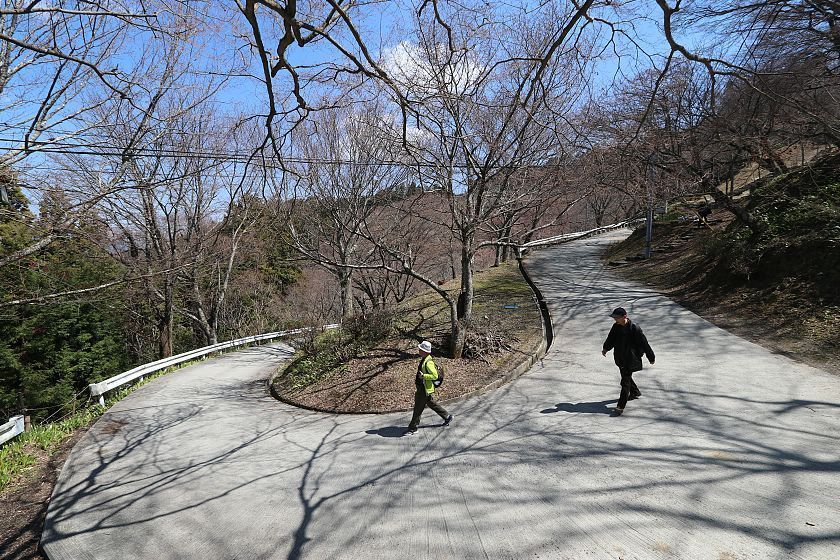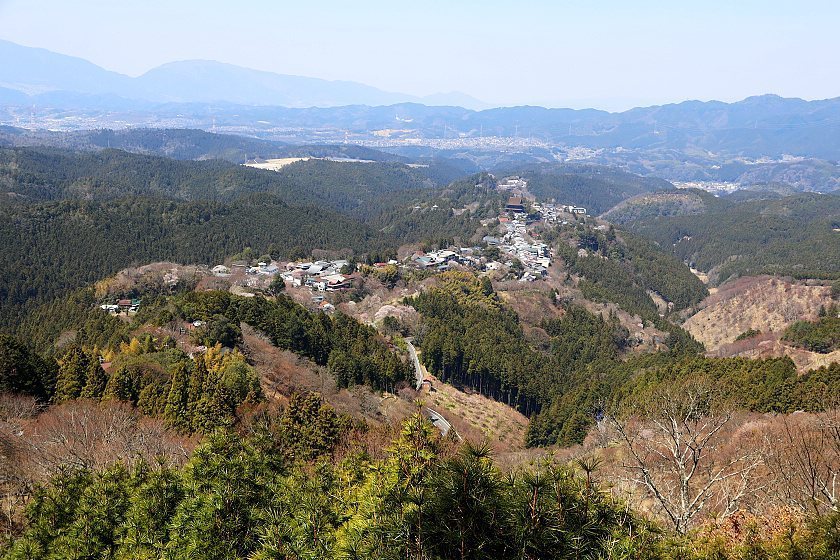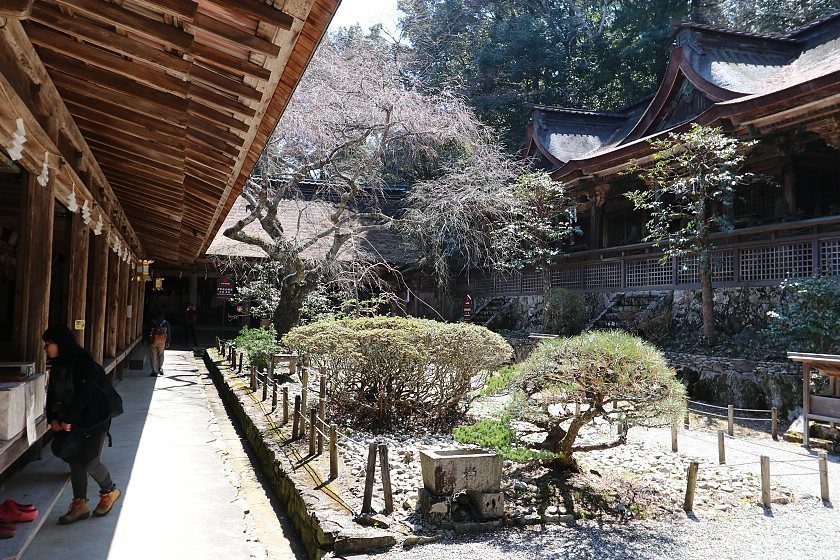 Questions? Ask in our forum.