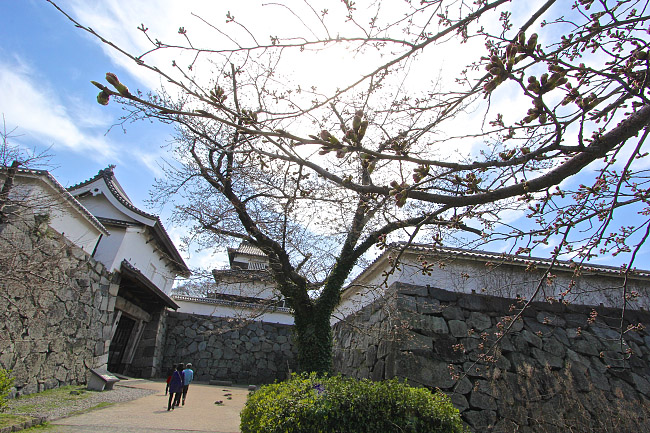 With cities just starting to officially declare their cherry blossoms open, our team has hit the road to bring our readers up-to-date coverage of Japan's best cherry blossom spots. Following our first report from Tokyo yesterday, today, I headed to Japan's southern island of to follow up on one the earliest cities in the country to report its trees are starting to bloom.
While relatively warmer cities in the south of Japan usually are always among the first to see their cherry blossoms open, Kyushu's Fukuoka officially claimed to open just three days ago, a full four days earlier than average.
Today, I headed to two of Fukuoka's best cherry blossom viewing spots to find out just how advanced the blossoms were so far.
My first stop today was to one of Fukuoka's most popular blossom-viewing spots, the castle ruins of Fukuoka Castle. Walking into the park, it didn't take long to see the barren trees were starting to take on a pink tint from afar. Hundreds of thousands of buds covering the sakura trees' branches have just started exposing their soon-to-open blossoms, and handfuls of blossoms were already opening on several trees scattered around the grounds.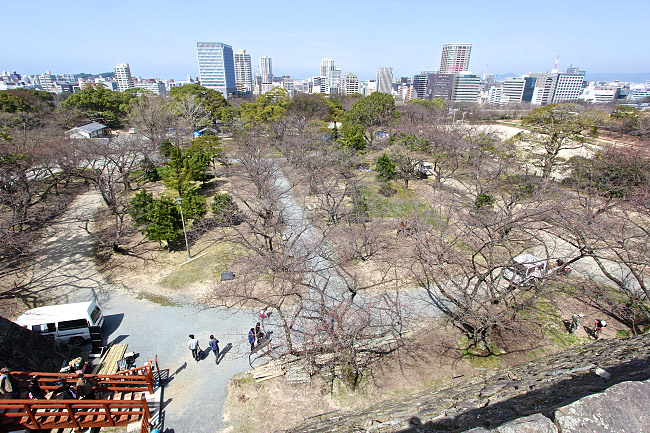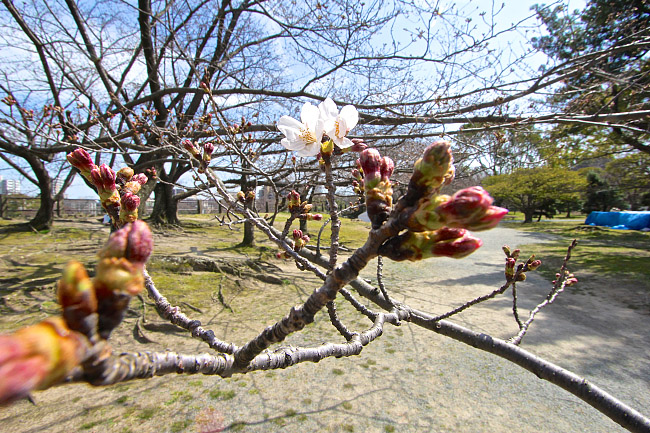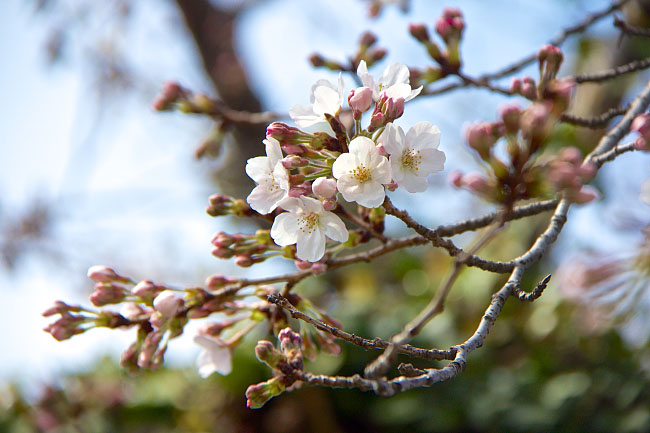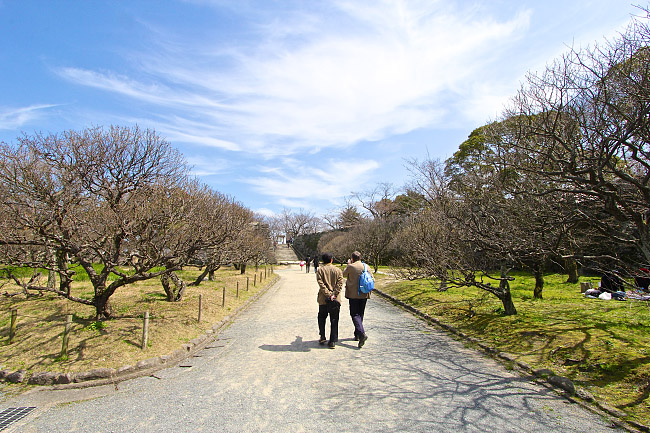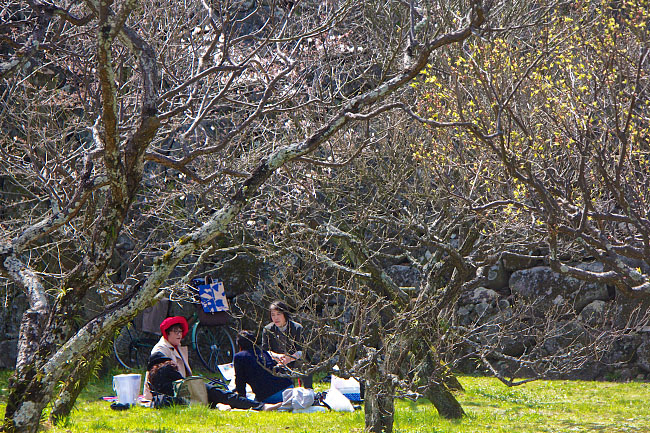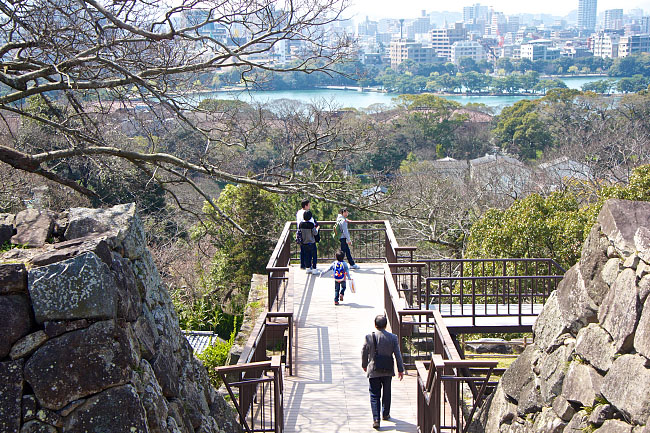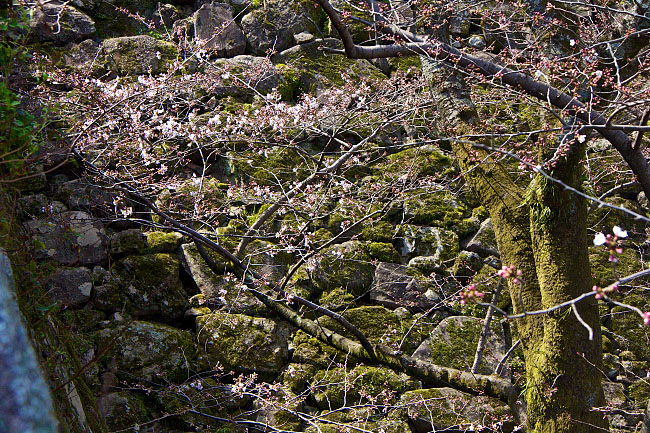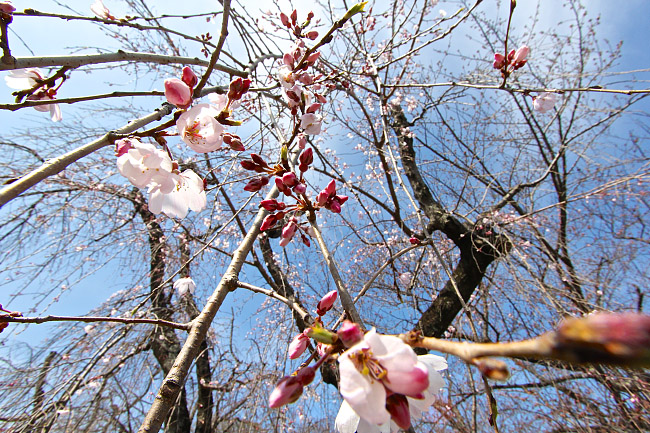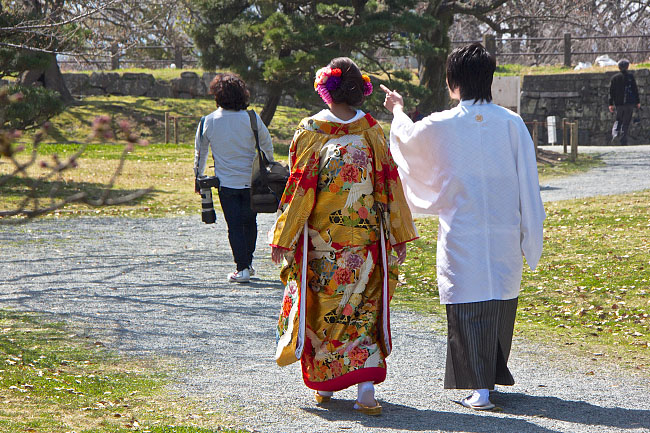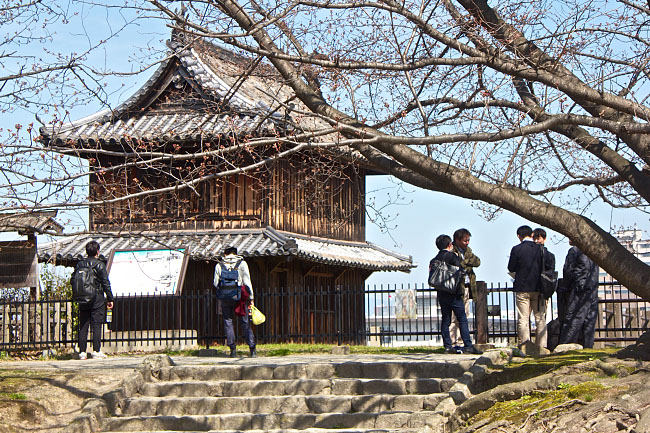 Around the the main castle keep, which was clearly some of the park's prime hanami, or sakura-viewing party, real-estate, grounds staff were already preparing for the throngs of blossom-watchers that will start descending on the park over the next couple of weeks. Amongst the preparations being set up were special lights that will illuminate the trees every night between 18:00-22:00 starting from March 25 through early April. Entrance to the illumination will be 300 yen.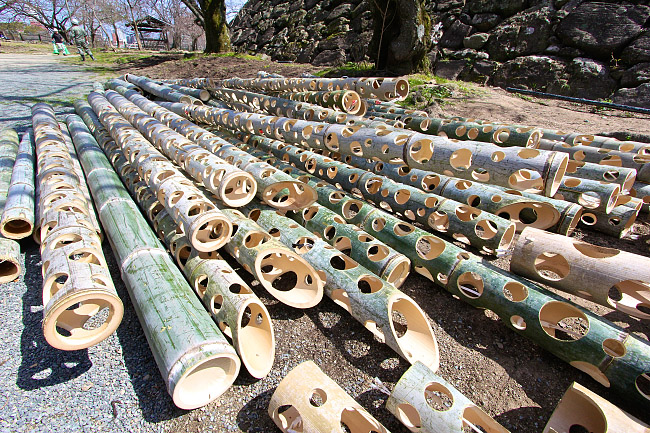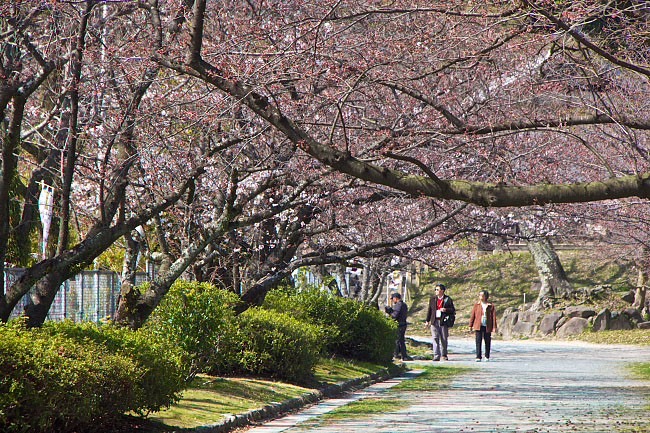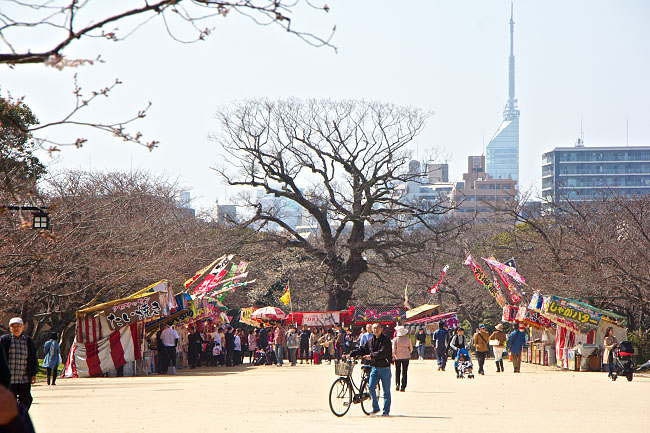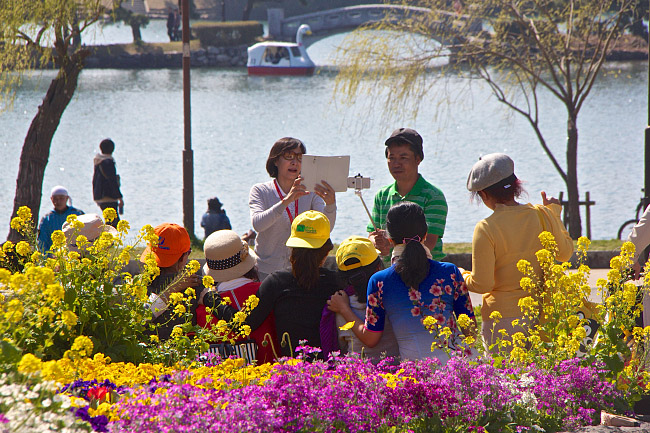 While the sakura will be opening over the next week (reaching its best viewing time between March 29 through April 6 according to our predictions), in the meantime, neighboring Ohori Park was sporting a large array of other blooming spring flowers today. Hundreds of visitors were out enjoying the beautiful weather and returning plantlife today.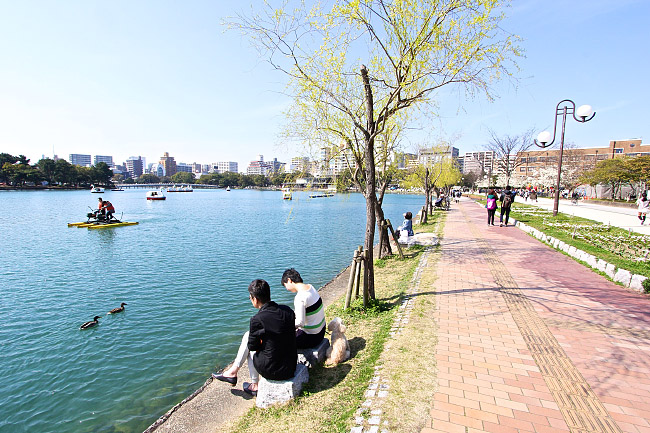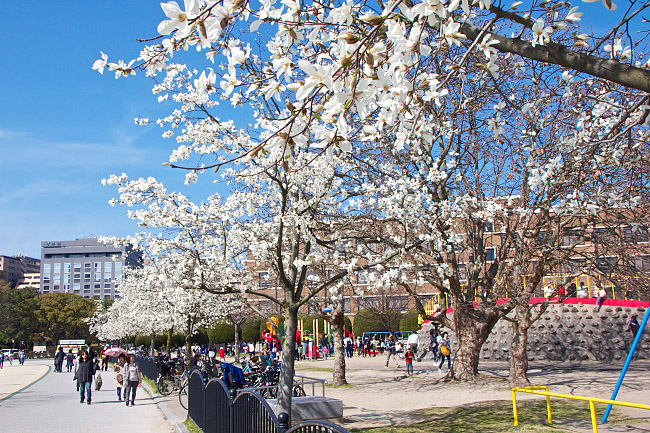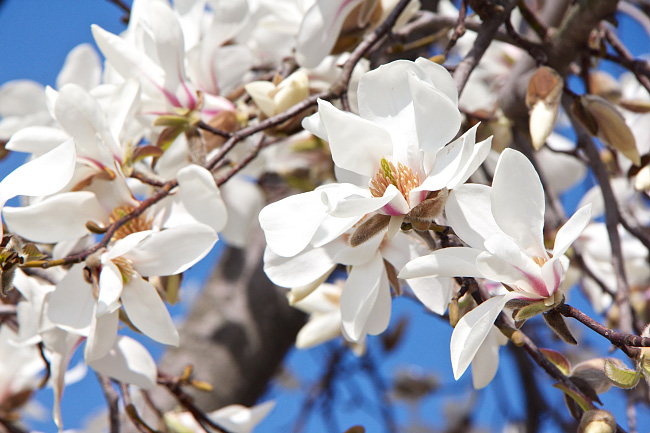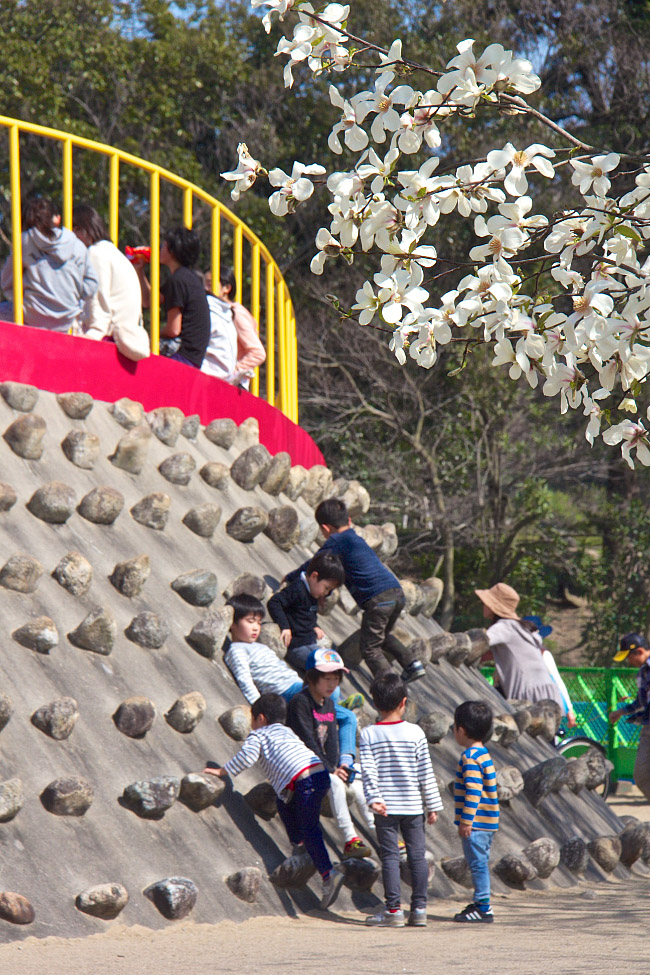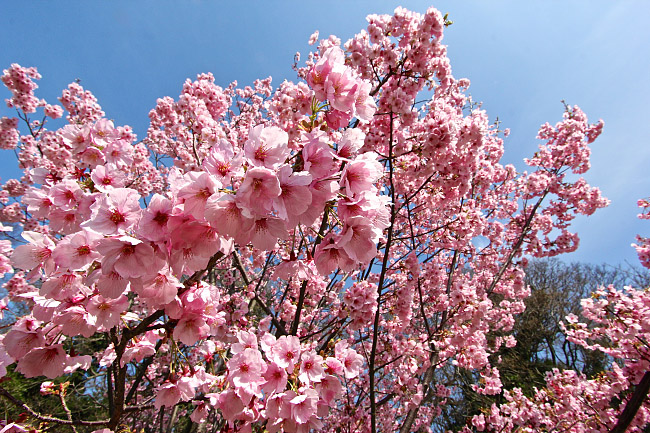 My other stop today was to another, slightly off-the-beaten trail sakura spot. Atago Shrine sits atop a small hill to the west of downtown Fukuoka, and commands a great view of the city below. In addition, its grounds sport many cherry trees that create a lovely atmosphere when they open.
Today, the blossoms here were still mostly closed, but were clearly getting very close to opening. Like Maizuru Park, this spot will be quite lovely in just a week or two.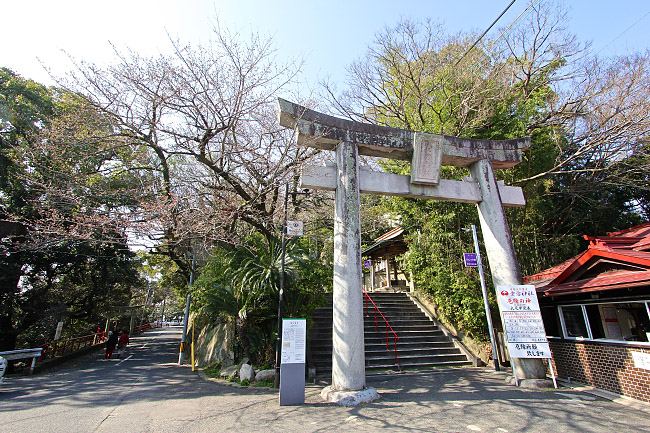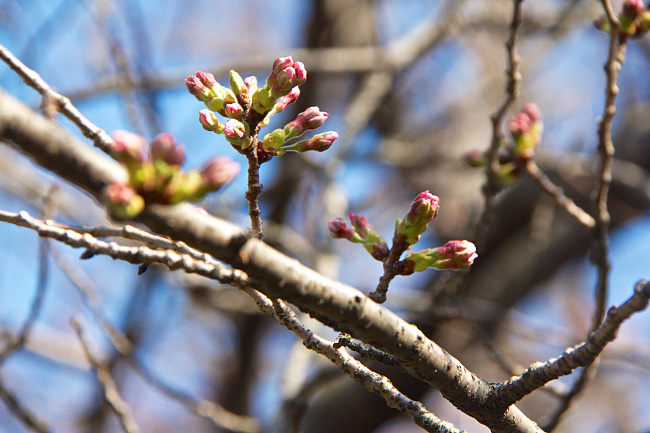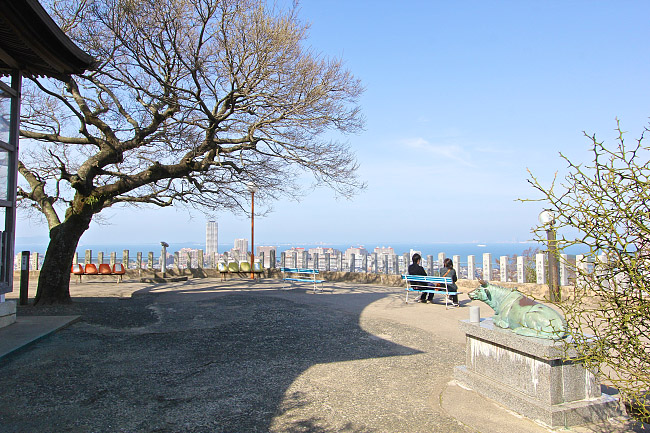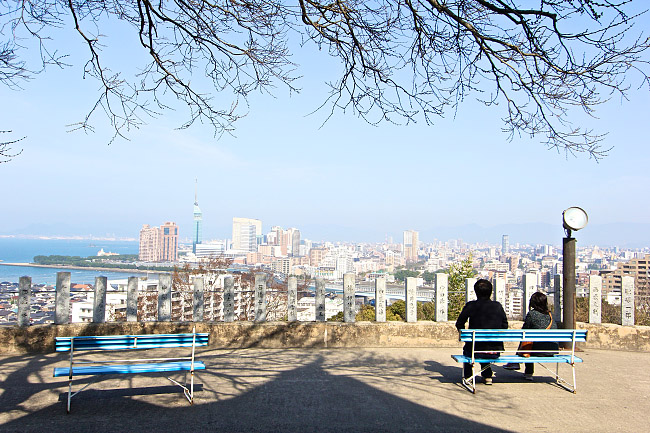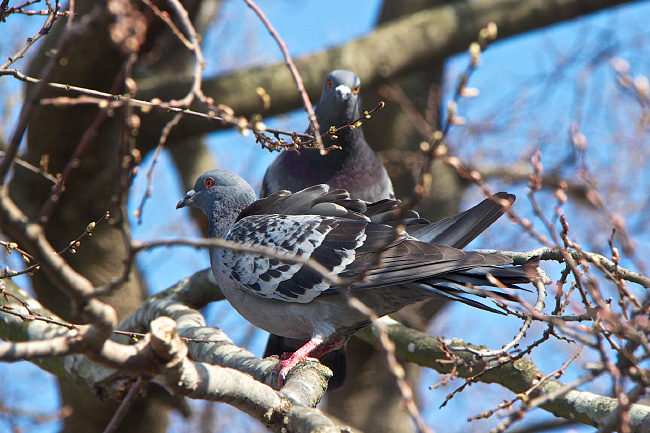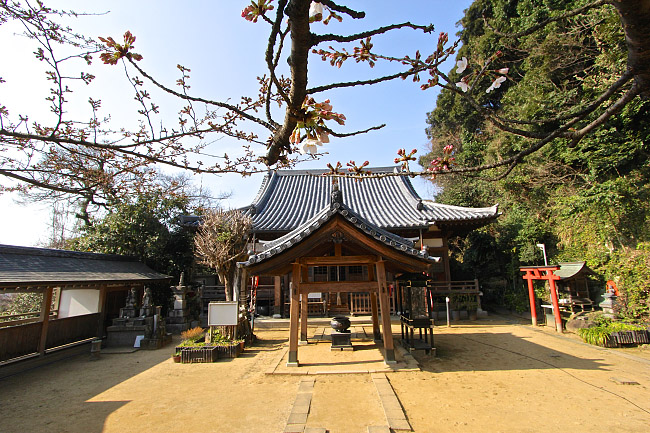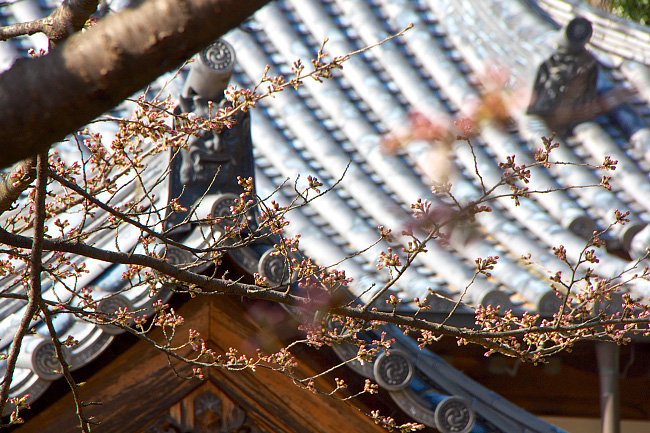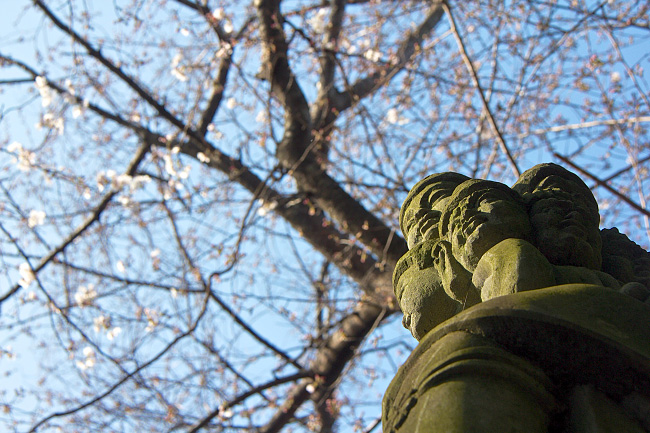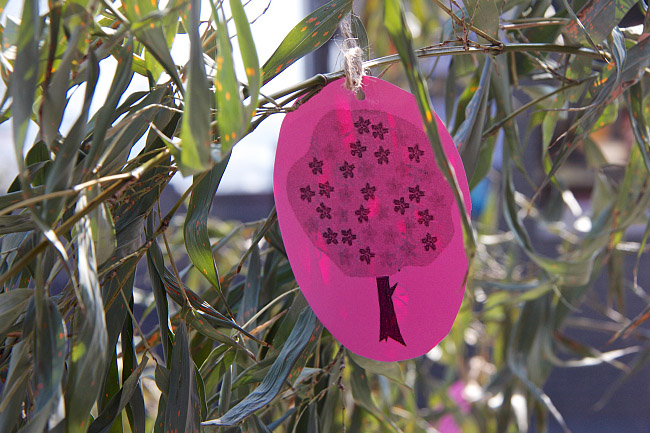 Questions? Ask in our forum.