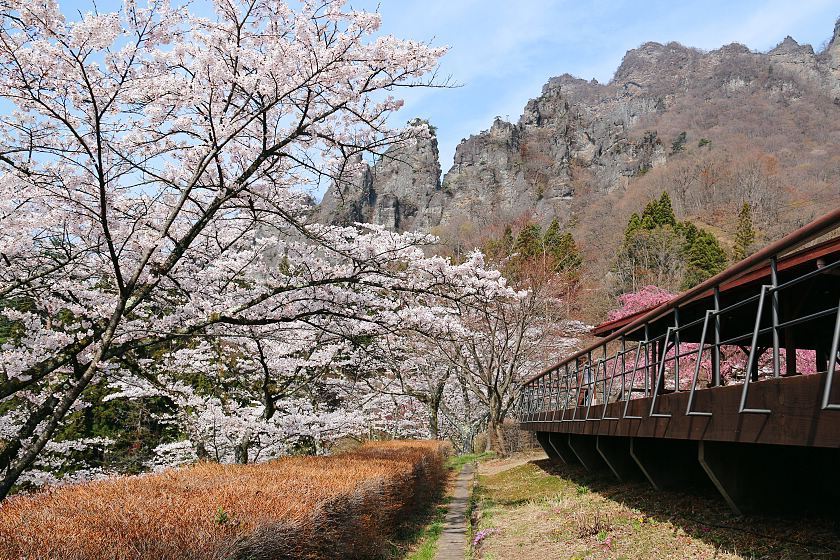 This year's cherry blossom season has now come to an end in the majority of Japan's large cities, with the blossom 'front' now creeping north through the Tohoku Region in northern Japan.
While it's true that the sakura season is finished in Tokyo, blossom chasers should be aware that there are still some nice sakura displays to be found further north in the Kanto Region. Today, I saw just that with what turned out to be a colorful journey to some of the cherry blossom spots of Gunma Prefecture.
I ventured to two spots on my Gunma travels today, namely Mount Myogi Sakura no Sato and Akagi Nanmen Senbonsakura. I found that the blossom spots in the region were generally enjoying their best viewing period, with some spectacular displays on offer for visitors to enjoy.
The weather experts predict calm weather in the region over the coming days with an absence of petal-punishing conditions like heavy rain or strong wind, and the forecast temperatures are relatively high. If these predictions hold true, I expect the best viewing period here to last until around the end of this weekend.
My first stop today was at Myogi Sakura no Sato, a park at the foot of one of the prefecture's most famous natural icons, Mount Myogi. The large hillside park is known for boasting some 5000 cherry trees of many different varieties that typically give attractive displays come spring, with the famous craggy mountain featuring as a picturesque backdrop to the blossoms.
The park can be reached in 25 minutes and for around 4000 yen by taxi from both Matsuida and Shimonita stations, which in turn are both reachable from Tokyo in around two hours using a combination of shinkansen and local trains.
I found on my visit this morning that the park was in a stage of best viewing, with many trees exhibiting brilliant blossomy displays, while some later blooming varieties still hadn't as of yet come into full bloom. All in the all, the park makes for a picturesque place to stroll and take in the sakura. If the forecast of calm, warm weather holds true in the coming days, I expect here to remain looking optimum until around the end of this weekend.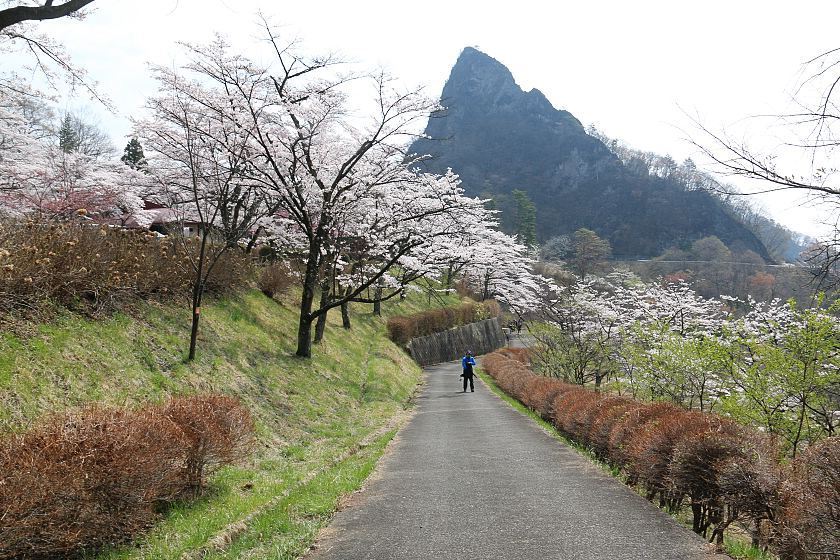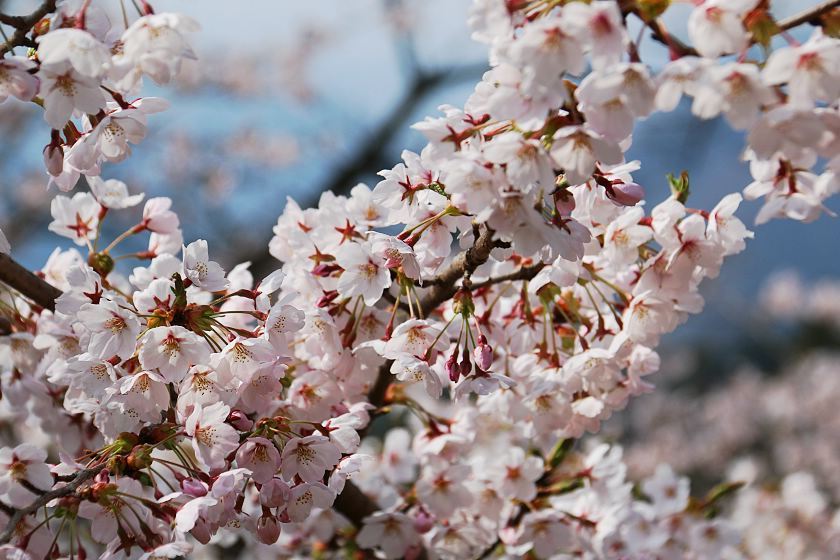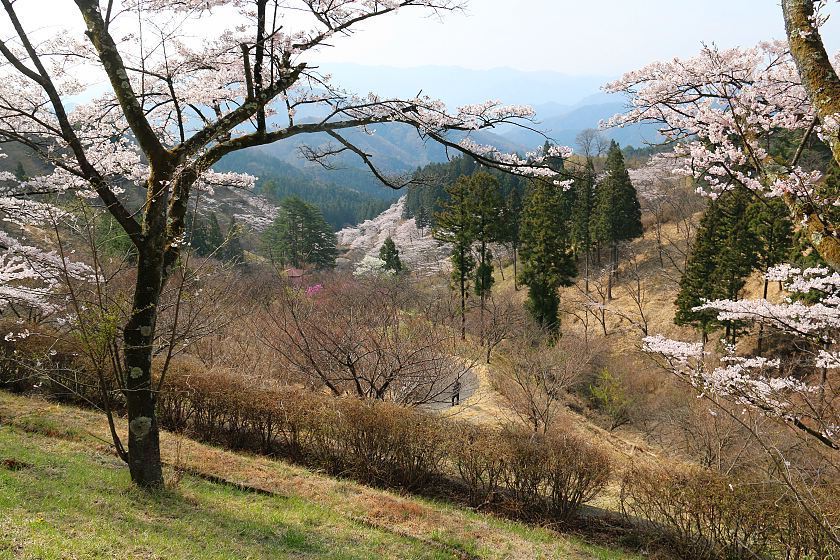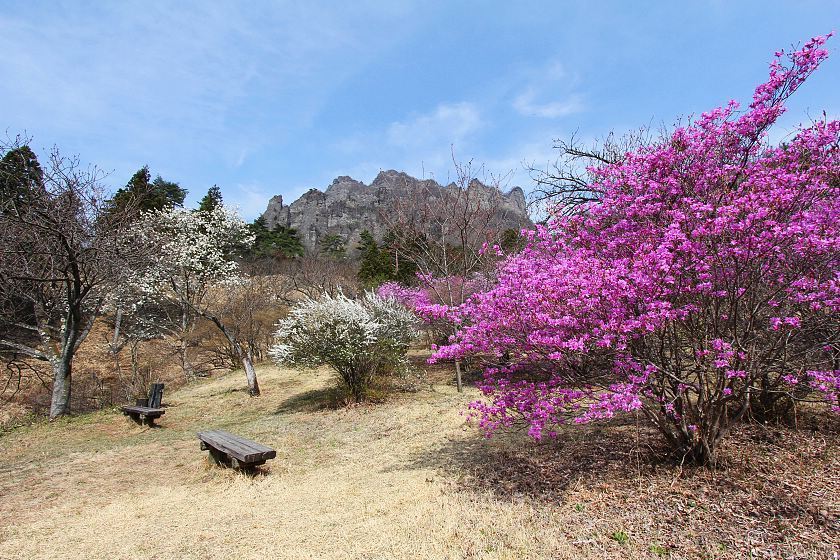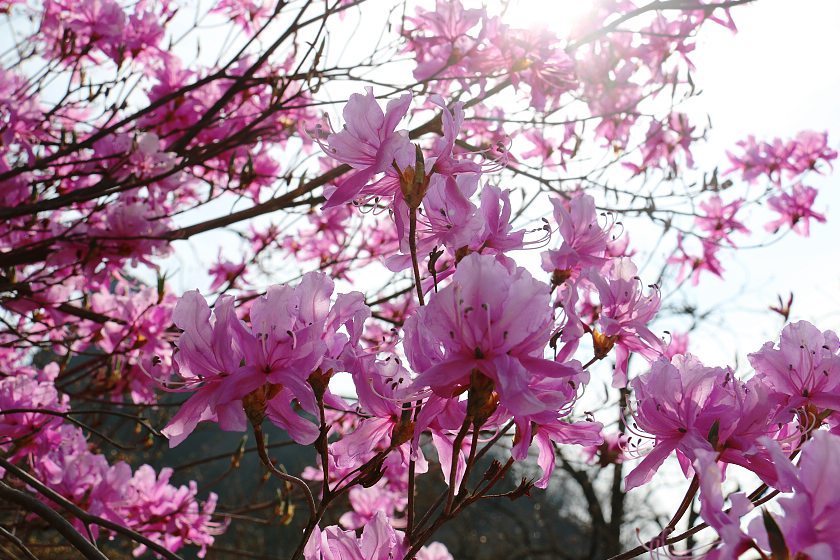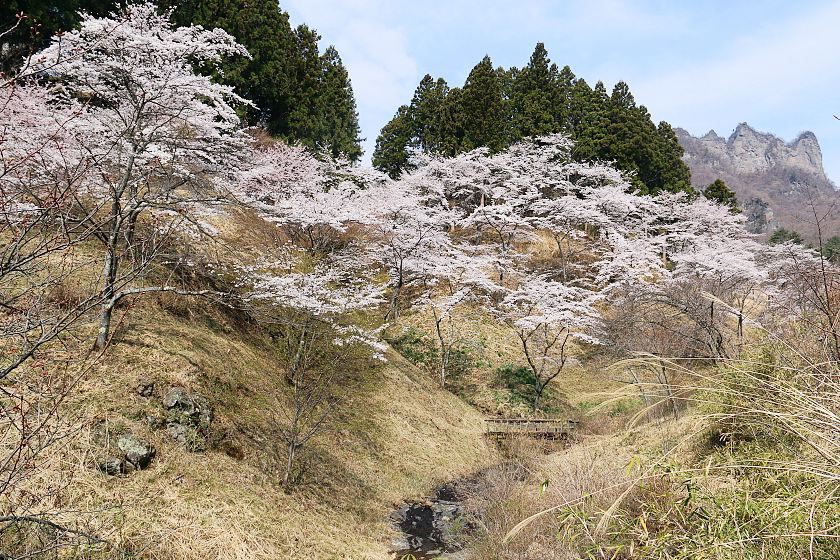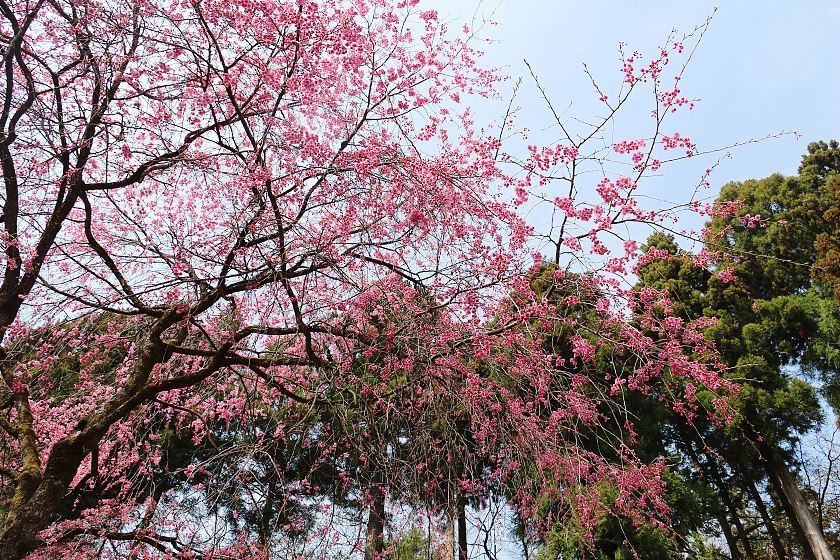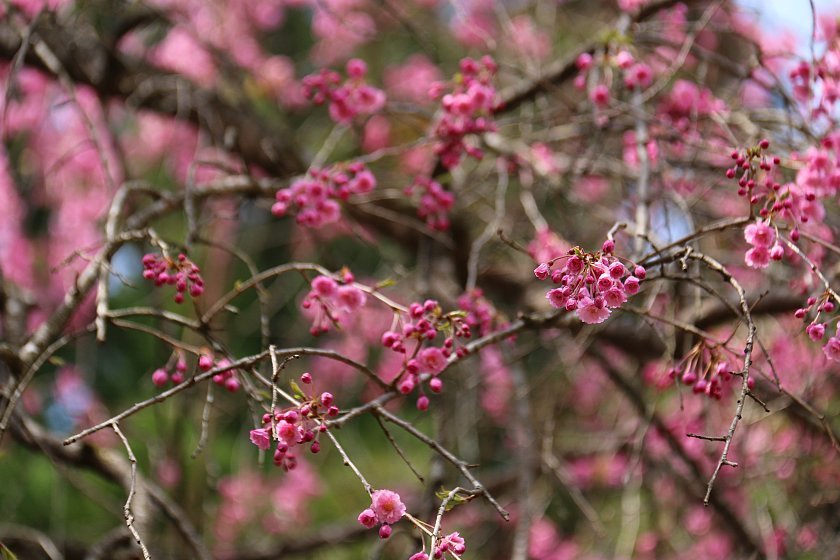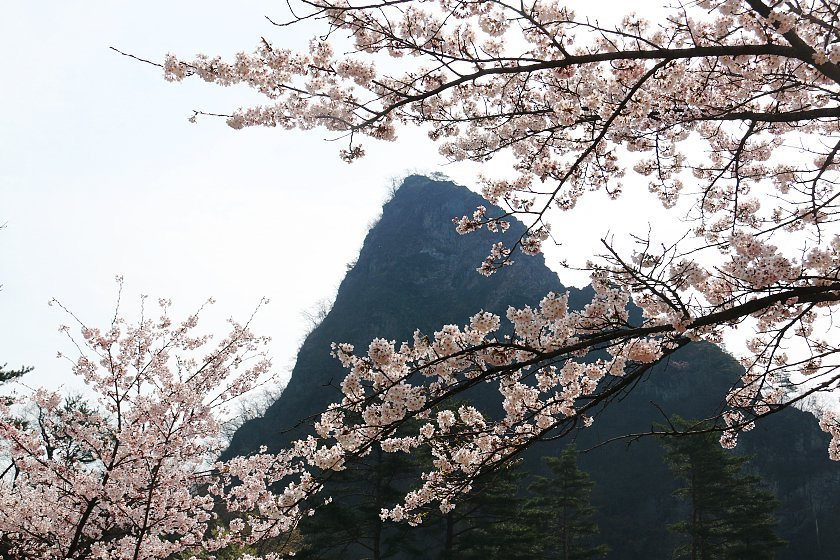 My second and final stop today was at Akagi Nanmen Senbonzakura around halfway up Mount Akagi. This green space is a popular spot for hanami parties, and boasts around 1000 cherry trees along and around a 2 kilometer stretch of road. The park's pink moss and rapeseed flowers also come into bloom around the same time as the sakura, typically making for some stunningly colorful spring time displays.
Today I found the blossoms in this area to be in full bloom, and a joy to stroll around. There were many revelers sat on blankets under the cherry trees, taking advantage of the various food stalls and also people enjoying the area's open space in which live performances take place. If the calm, warm weather forecast holds true for the area, I expect that here will remain in a state of best viewing until the end of the weekend and possibly a little beyond.
During the cherry blossom season, there are buses from JR Maebashi Station (50 minutes, operating daily) and from Tobu Akagi Station (25 minutes, operating on weekends only) to the Akagi Senbonzakura. A 1-day pass for unlimited rides costs 1500 yen. Maebashi and Akagi stations can be reached by train from central Tokyo in an hour and a half to two hours.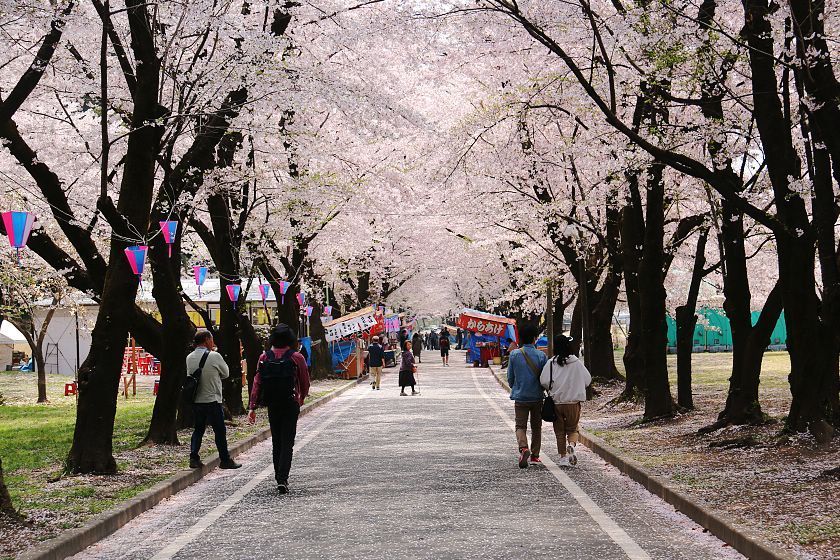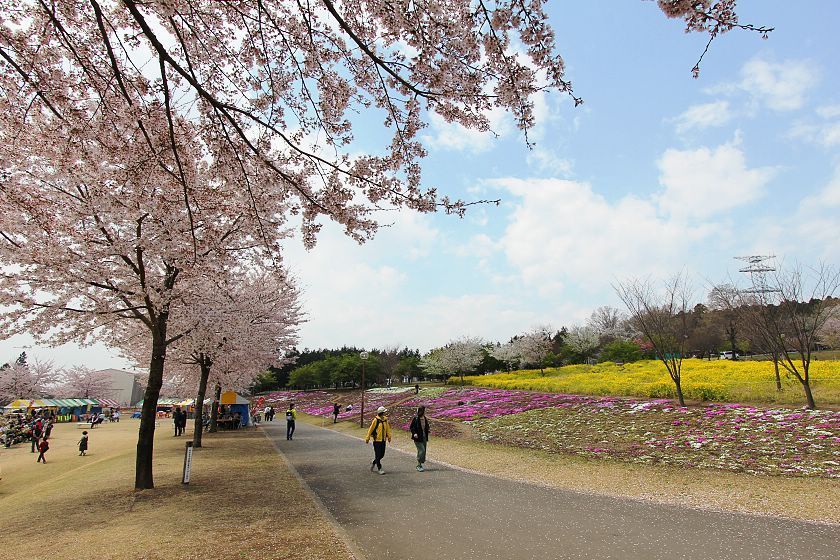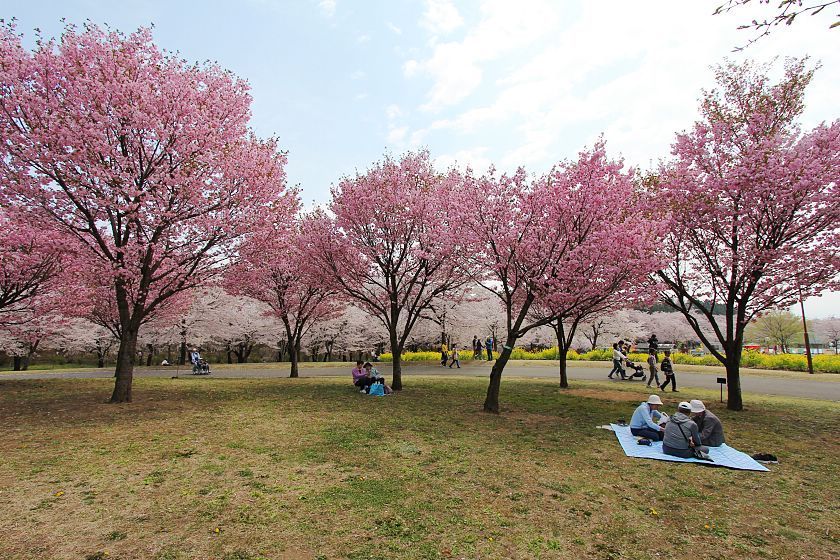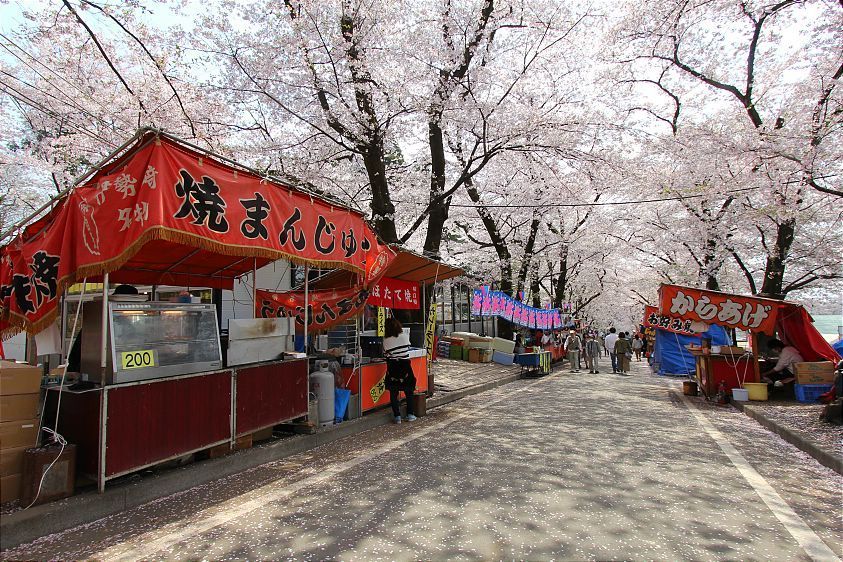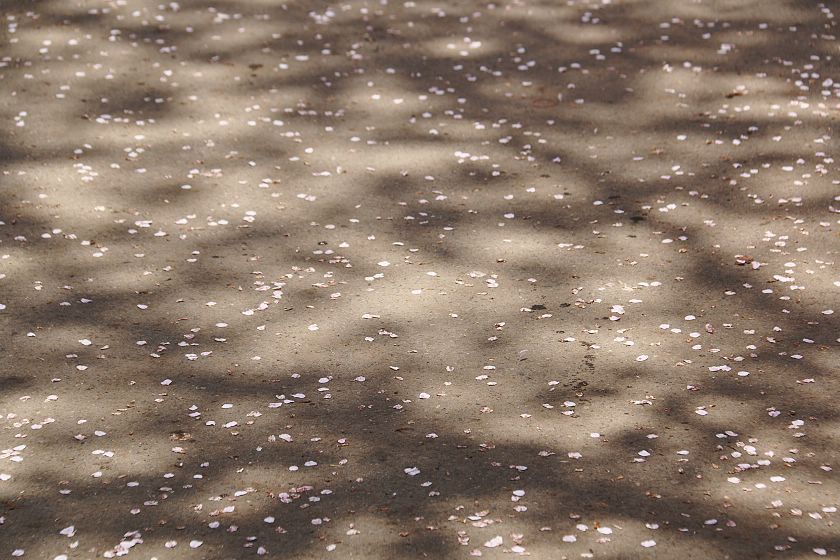 Questions? Ask in our forum.