Cherry Blossoms 2011: Takamatsu Report (4/11)
Cherry Blossom Report 2011
Official cherry blossom reports by japan-guide.com
This year's cherry blossom season will be overshadowed by the tremendous loss caused by the recent earthquake. However, we believe that the blossoms will serve as symbols of hope and resilience and a source of motivation along Japan's road to recovery. With this in mind, we never hesitated to go ahead with our annual reports in order to inform travelers in Japan and readers across the world about this year's cherry blossom season.
2011 Cherry Blossom Forecast - Schedule of upcoming reports - Post your own report
Popular cherry blossom spots - How to do hanami? - Cherry tree varieties
2011/04/11 - Takamatsu Report
by schauwecker
On the final cherry blossom reporting trip to Shikoku this year, I visited four hanami spots in Kagawa Prefecture and its capital city Takamatsu.
Kompirasan
April 11, 2011 - full bloom
I started the reporting with an early morning visit to Kotohira, the site of Kompirasan, Shikoku's most popular shrine. Although dedicated to the kami of seafaring, the shrine stands many kilometers inland on a mountainside hundreds of stair steps above Kotohira Station.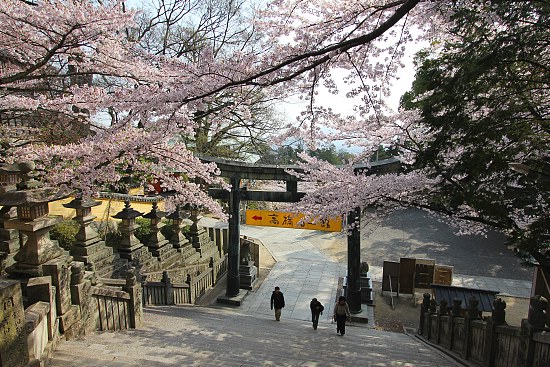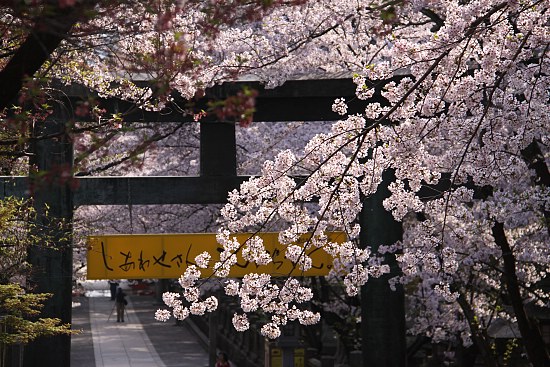 Many cherry trees are planted along the ascent to Kompirasan. While some early flowering cherry tree varieties were already beyond their peak, the most numerous Somei Yoshino were at full bloom today and should remain beautiful for a few more days to come.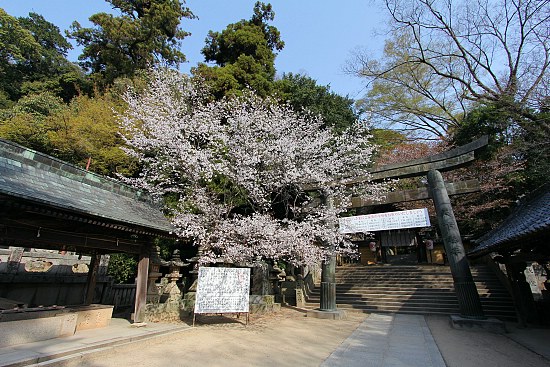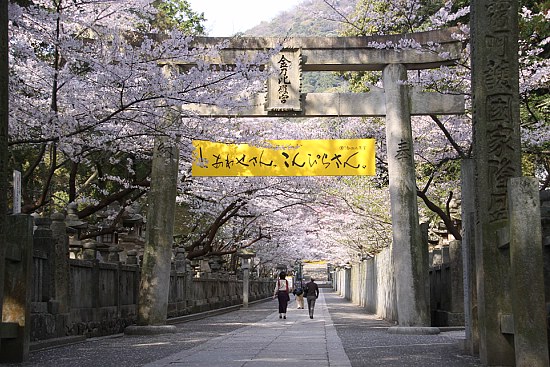 Ritsurin Koen
April 11, 2011 - petals starting to fall
For the rest of the day's reporting I headed to Takamatsu where I first visited Ritsurin Koen, one of Japan's most beautiful landscape gardens.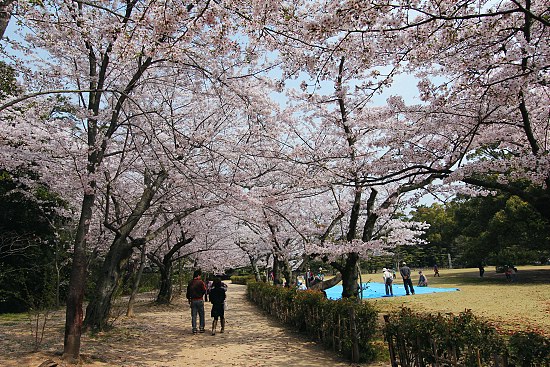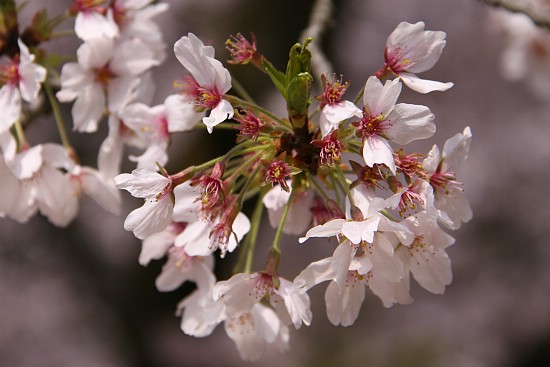 The number of cherry trees at Ritsurin Koen was not overwhelming, but in both the Japanese and Western styled parts of the park there were a few groups of trees that made for some very attractive cherry blossom viewing.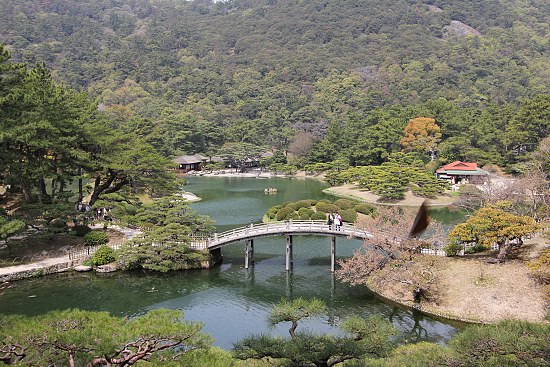 The Somei Yoshino trees at Ritsurin Koen have started to drop their petals; however as of today they were still close to full bloom and should justify a hanami visit to the gardens for at least another couple of days.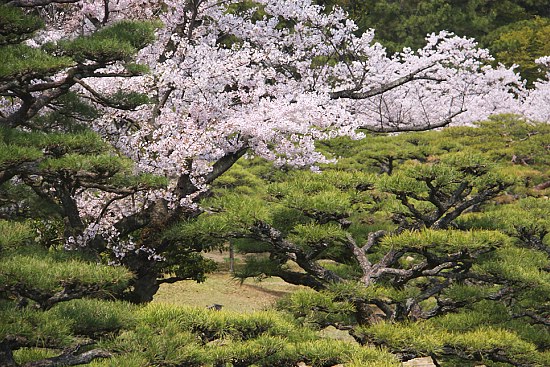 Takamatsu Castle (Tamamo Park)
April 11, 2011 - full bloom
Another popular cherry blossom spot in central Takamatsu is Tamamo Park, the former site of Takamatsu Castle. Cherry trees were limited to a lawned area in the park's southwestern corner, the former horse riding grounds (Sakuranobaba).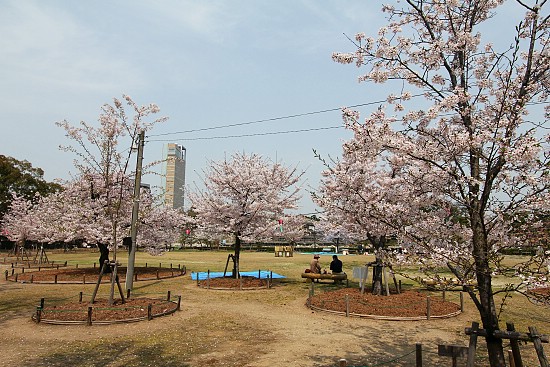 The several dozen young cherry trees in the park were at full bloom and should remain attractive for a few more days to come.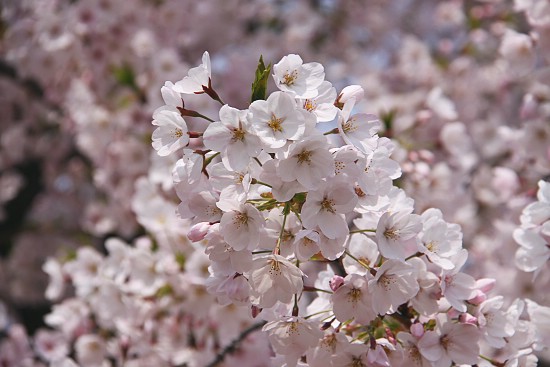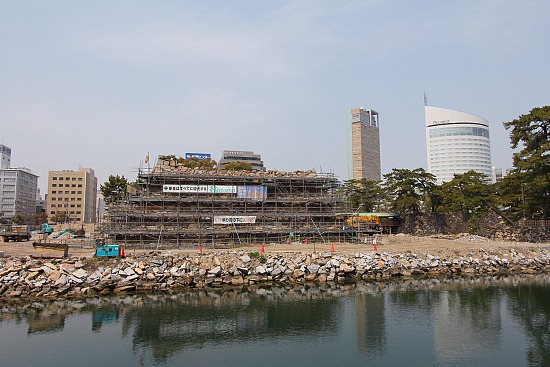 Megijima Island
April 11, 2011 - full bloom
In order to access the last hanami spot of the day, I boarded the Meon 2 ferry, which brought back great memories from last year's Setouchi Art Festival. I headed to Megijima Island, one of the festival's seven island sites, a twenty minute ferry ride from Takamatsu Port.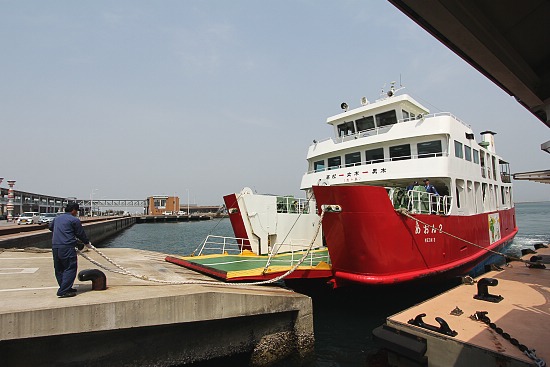 Megijima Island is also known as the ogre island, because the ogres from the Momotaro story used to live in its cave. Hundreds of cherry trees are planted in an attractive park around the summit of the island's highest mountain, just next to the ogres' cave.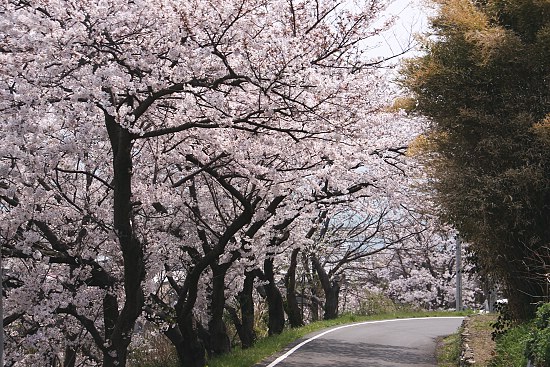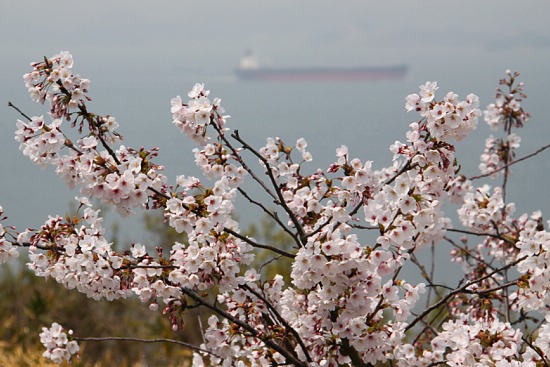 The trees on Megijima were generally in full bloom. The sight of the blossoms in combination with the Seto Inland Sea scenery was fantastic and made the highlight of my day.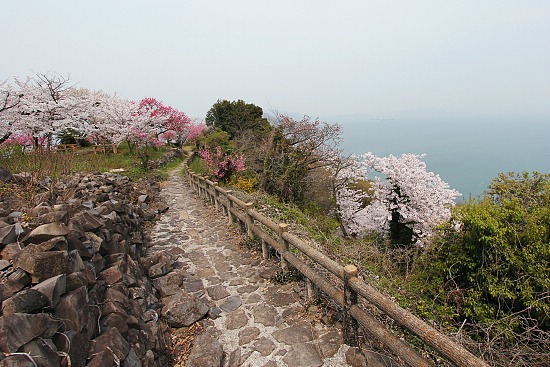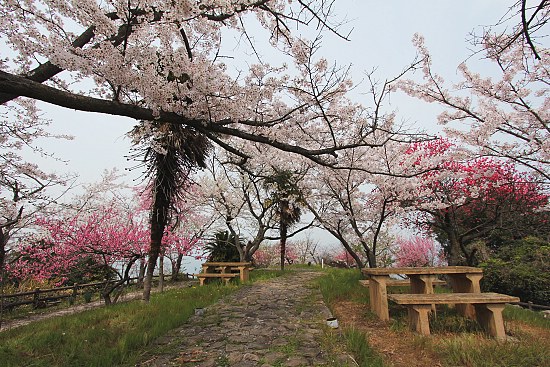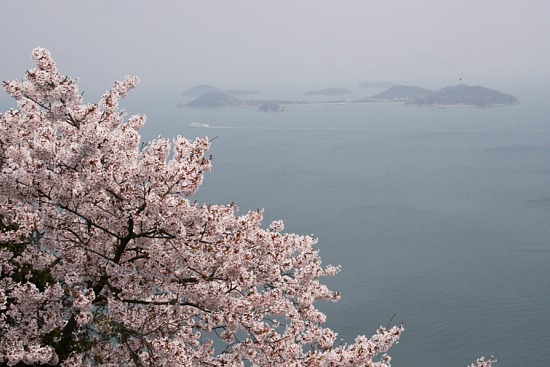 Questions? Ask in our forum.