Cherry Blossoms 2012: Hiraizumi Report (4/28)
Cherry Blossom Report 2012
Official cherry blossom reports by japan-guide.com
2012 Cherry Blossom Forecast - Schedule of upcoming reports - Post your own report
Popular cherry blossom spots - How to do hanami? - Cherry tree varieties
2012/04/28 - Hiraizumi Report
by sean
Hiraizumi in Iwate Prefecture became recognized as a Unesco World Heritage just last year. Today, I have the privilege to visit the culturally important properties of Chusonji Temple and Motsuji Temple. While neither of these world heritage sites are known to be great cherry blossom viewing spots, the main road which connects Chusonji to Hiraizumi Station is lined with rows of cherry trees which provide pretty nice views.
Hiraizumi
April 28, 2012 - Full bloom
As I arrived at the station earlier than the opening times of Chusonji and Motsuji, the road was still not crowded even though today was the start of the Golden Week Holidays.
I found the cherry blossoms here to have seemingly just reached their peak: the trees look full and beautiful, but if you look closely enough there are still some buds which have yet to open. With the warm weather today however, I am sure all the buds will blossom before long.
The weather forecast has predicted fine weather over the next few days, which is great news for hanami (cherry blossom viewing) goers during the weekend and the Golden Week. I am expecting peak period to last here for about a week.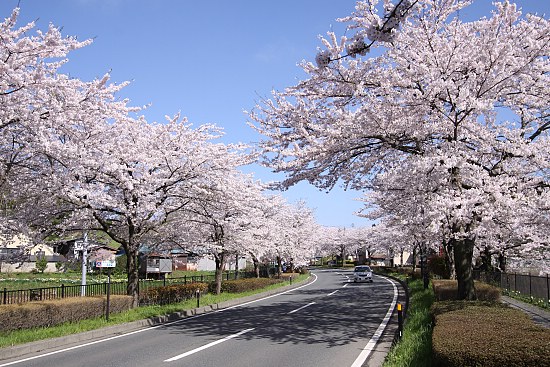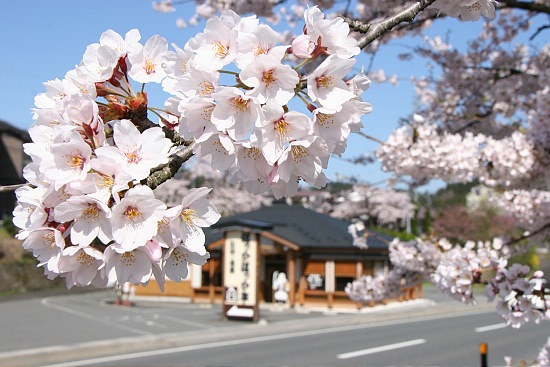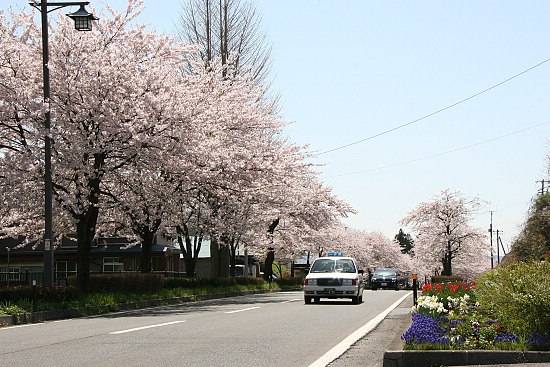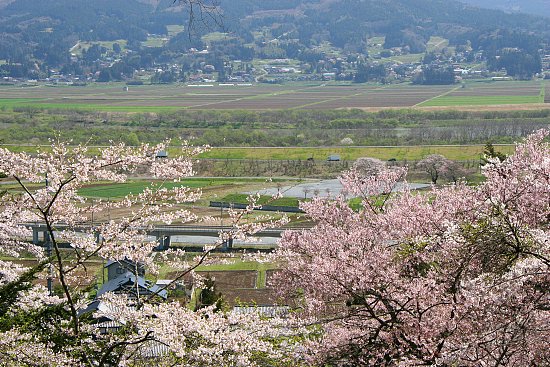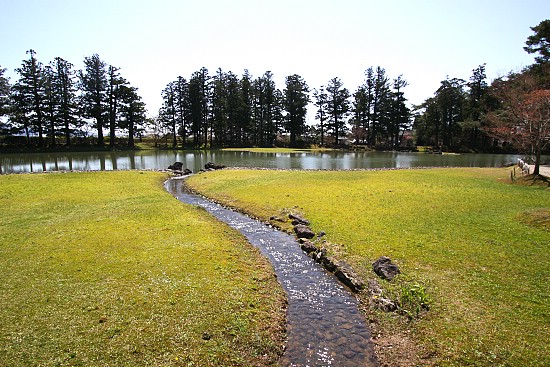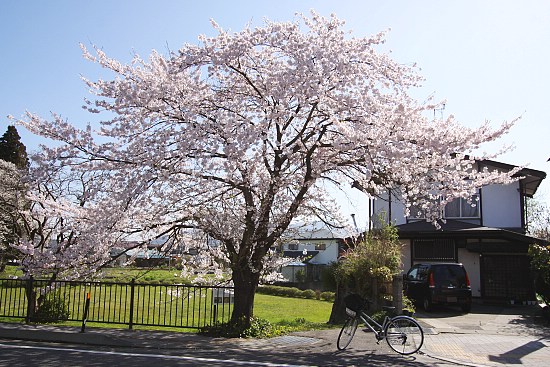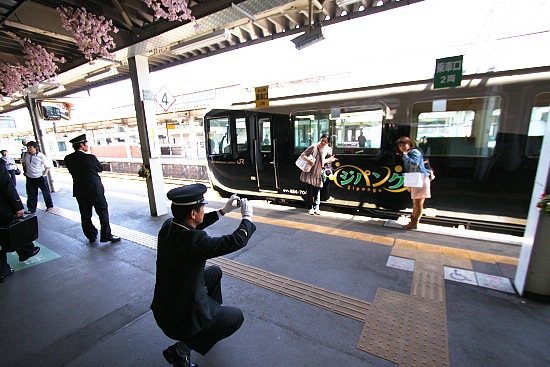 Questions? Ask in our forum.