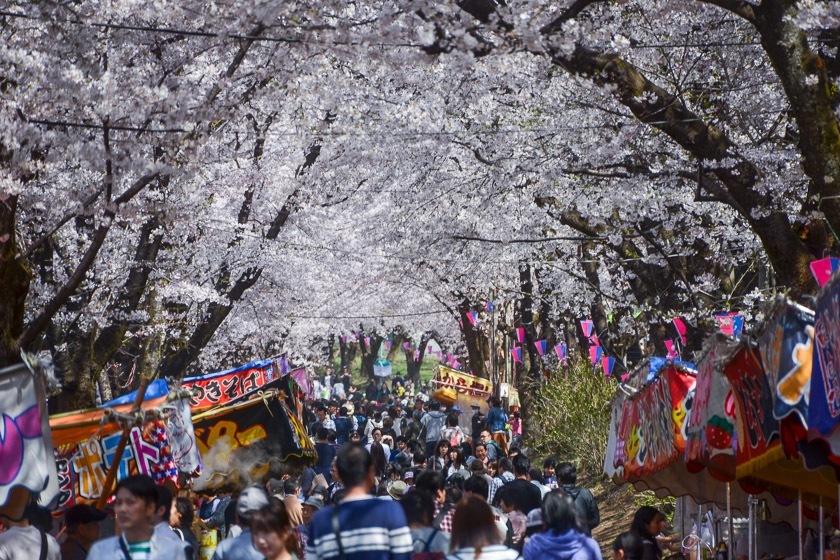 While the best viewing period for cherry blossoms in Tokyo has passed, hope is certainly not lost for those still wanting to see some blossoms around the Kanto Region. Besides catching some of the late-blooming varieties of cherry trees in places such as Shinjuku Gyoen, heading to higher elevations is another way to get your cherry blossom fix this season. As a good option in the latter category, today I'm reporting from Mt. Akagi in Maebashi City, Gunma Prefecture.
The Akagi Nanmen Senbonzakura Festival is one of the best places in Gunma to view cherry blossoms, and a great chance for those who've missed the season in Tokyo to still have hanami. Over 1000 cherry trees line an approximately two kilometer long road along both sides, which make a beautiful cherry blossom tunnel when in bloom. Nearby, fields of pink moss (shibazakura) and nanohana (rapeseed blossom) often bloom around the same time, creating a breath-taking scene of different colors when viewed together. This year, the festival was scheduled to be held from Sunday April 1 through Sunday April 16, however due to the relatively late flowering, was extended until April 23rd, including the night light up until 8PM.
Despite the somewhat late start, the relatively warm temperatures over this past week and weekend have quickly pushed the blossoms into full bloom, which will likely last a few days. From mid-week, the trees will begin losing their blossoms, and will be creating hanafubuki (petal storms) by next weekend and the end of the festival. There is a slight chance of rain during the week which might speed up the deterioration of the blossoms; however I think it will still be worth a visit through the weekend.
Unfortunately, access to the festival from tomorrow onward will be difficult via public transportation, as the usual seasonal bus still ends its running period today despite the festival's extension. The best options then are rental car or taxi. Rental car outlets can be found at JR Maebashi Station (access from Tokyo about 1.5 hours, fully covered by the Japan Rail Pass), as well as cities such as Takasaki and Isesaki. For taxi, from JR Maebashi Station it is about 50 minutes, and the cost will be around 6000 yen. A closer train station on the Tobu Line, Tobu Akagi Station, can be accessed by direct trains from Asakusa (105 minutes, 2230 yen) and a taxi from here will be around 3000 yen.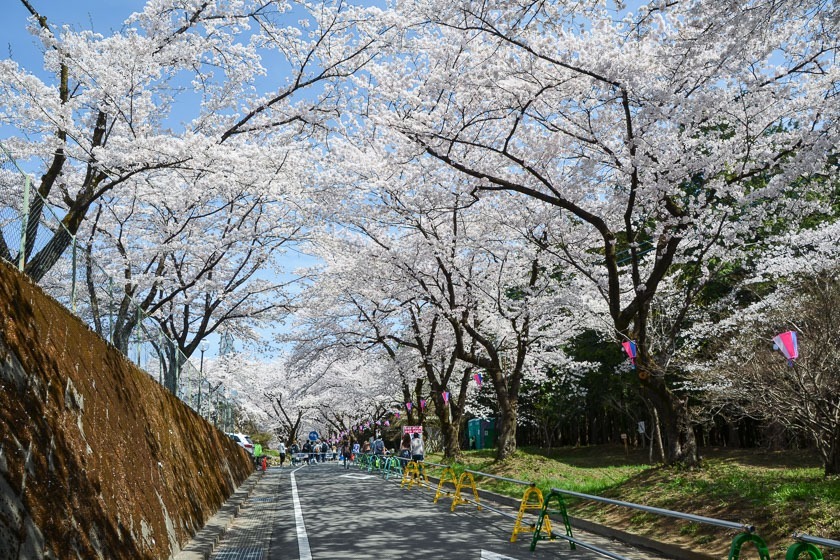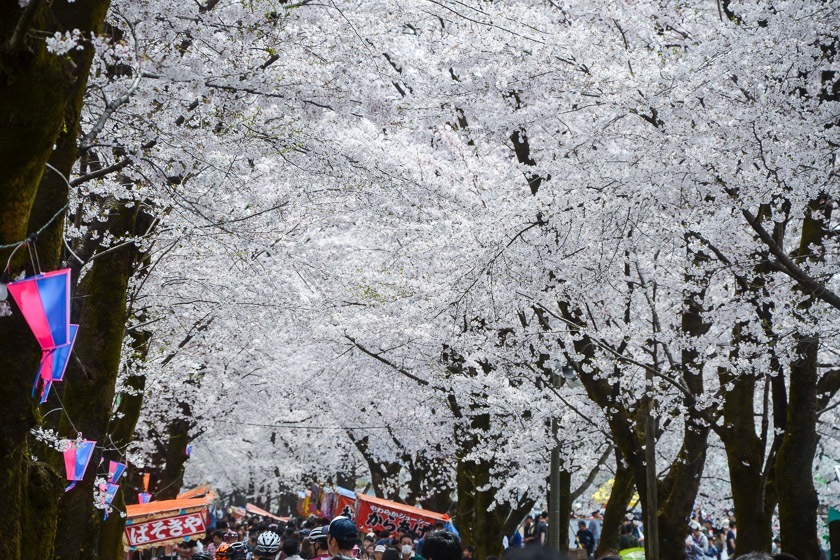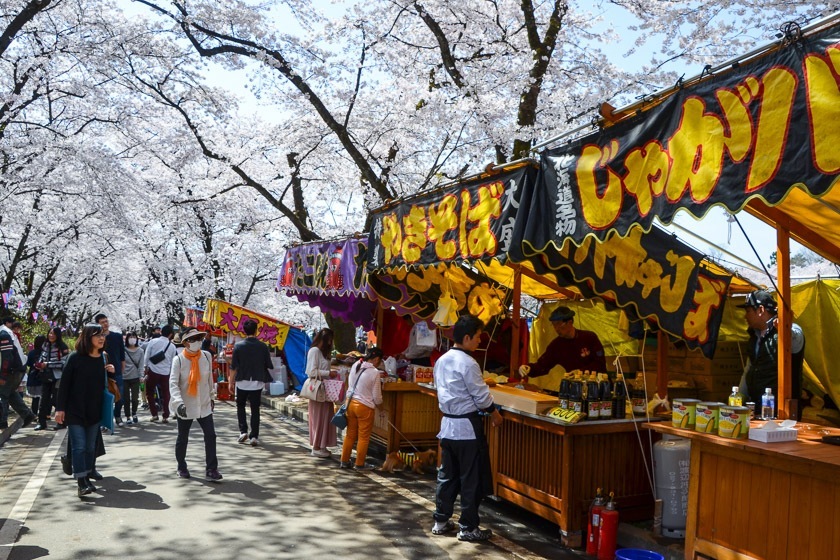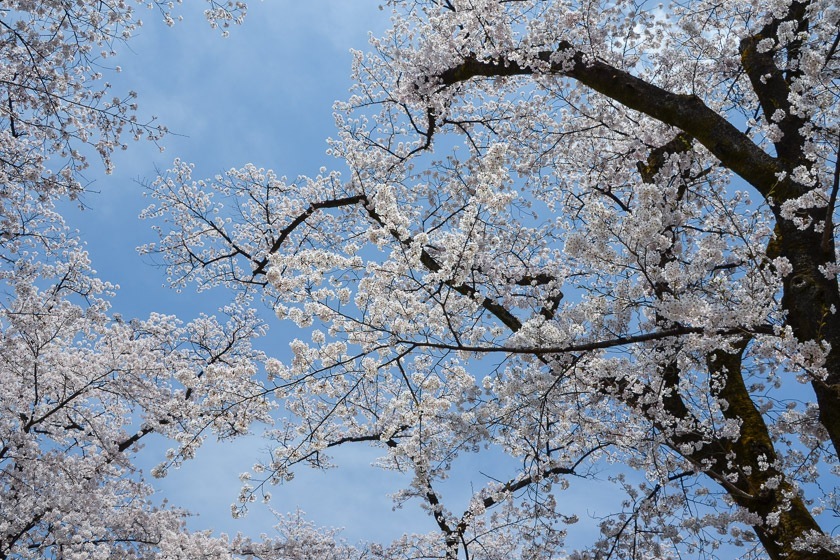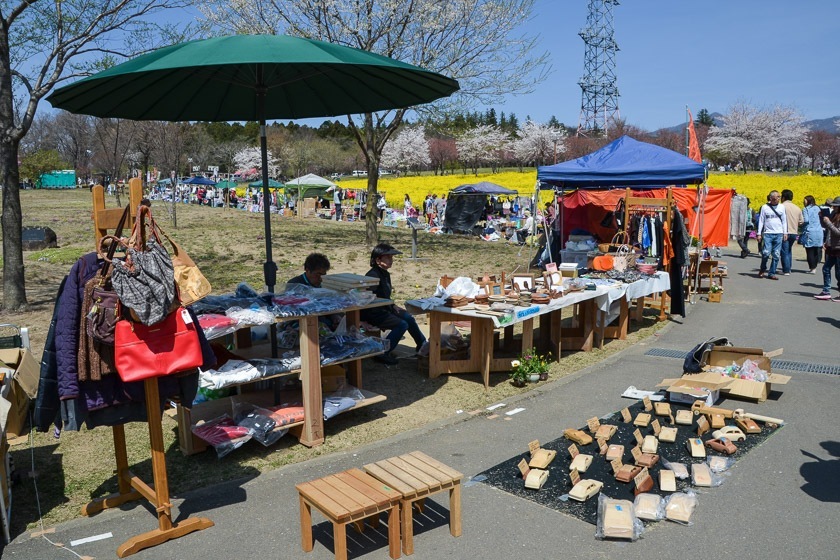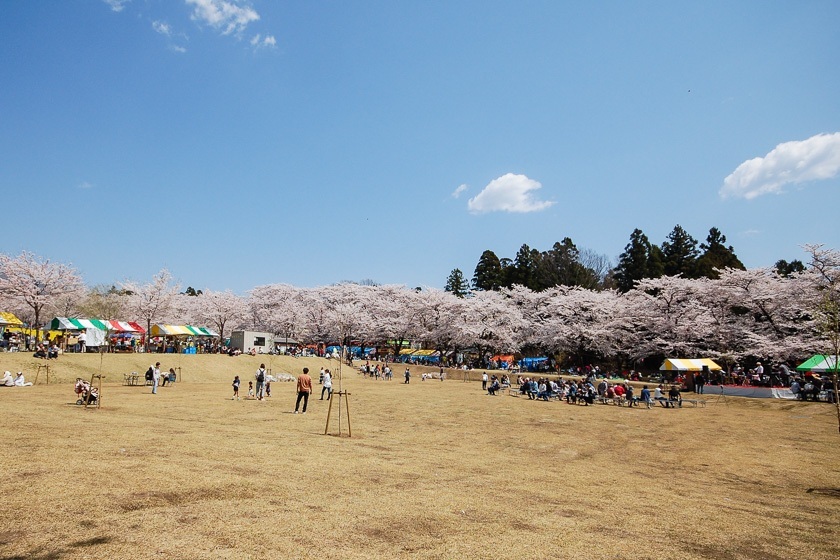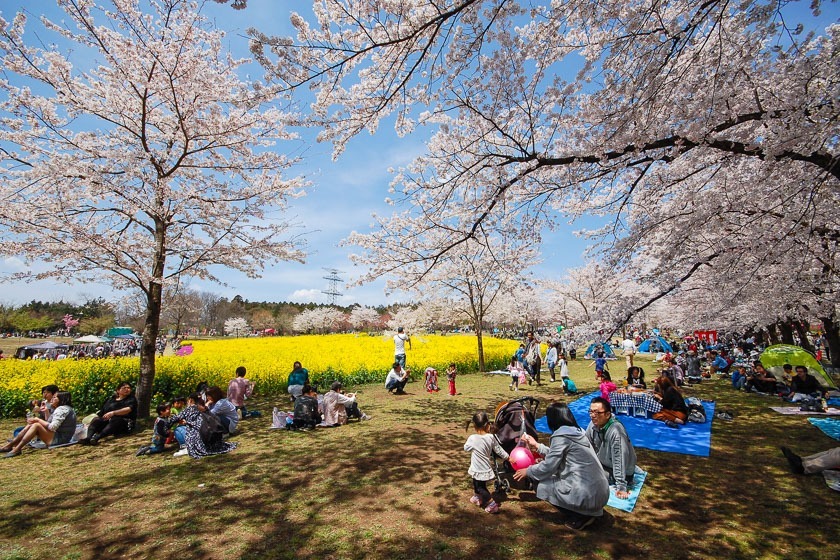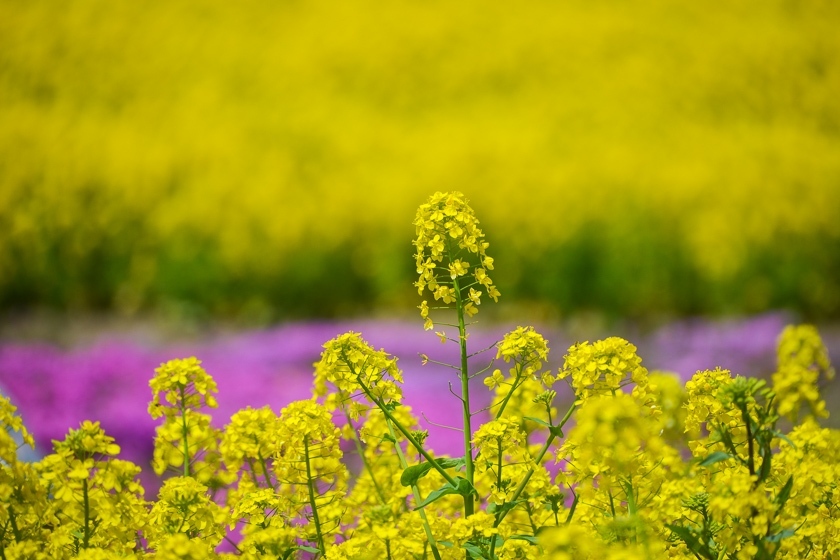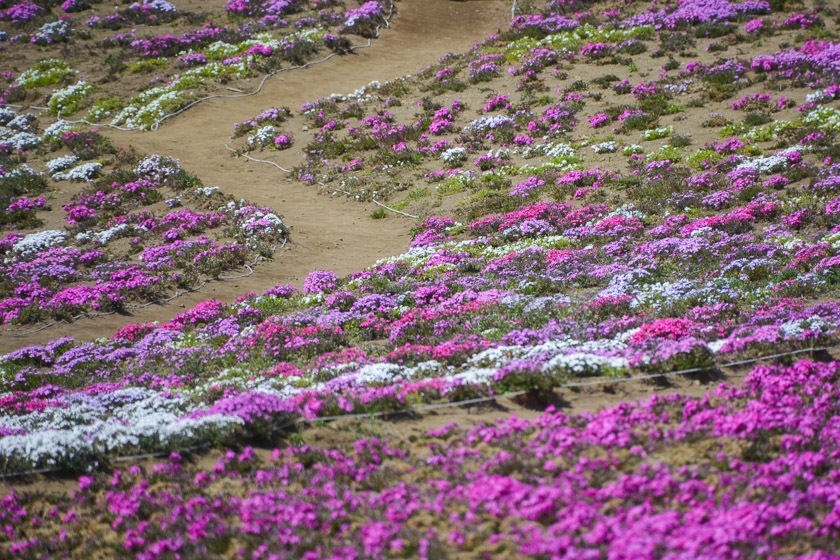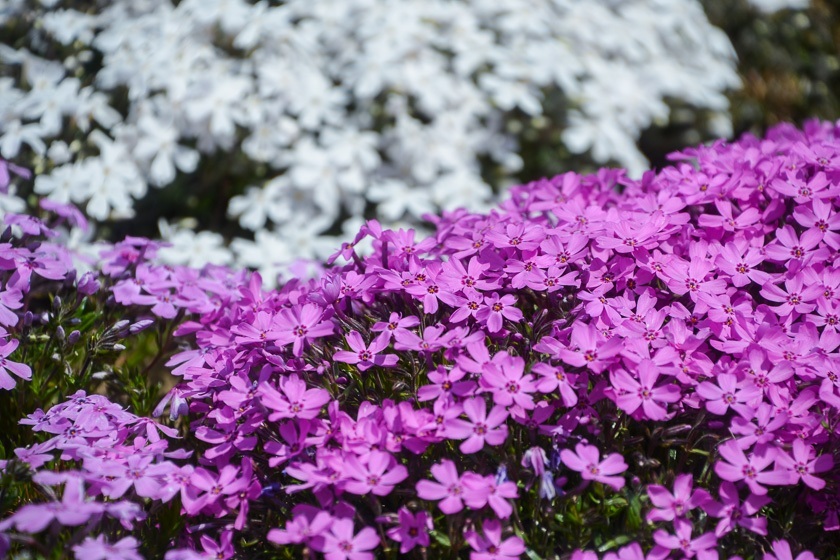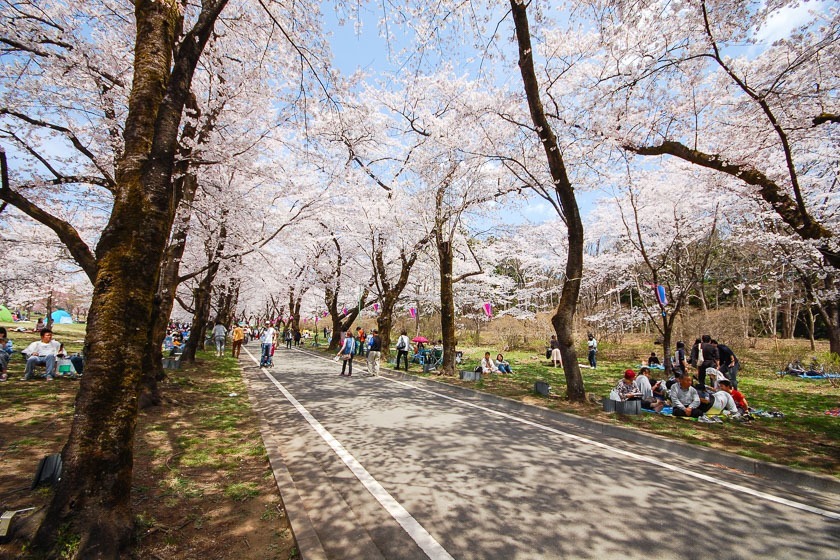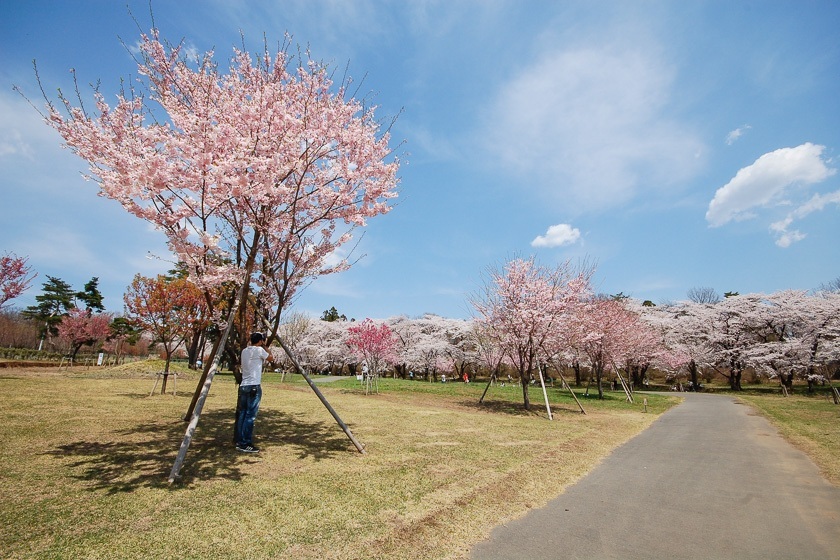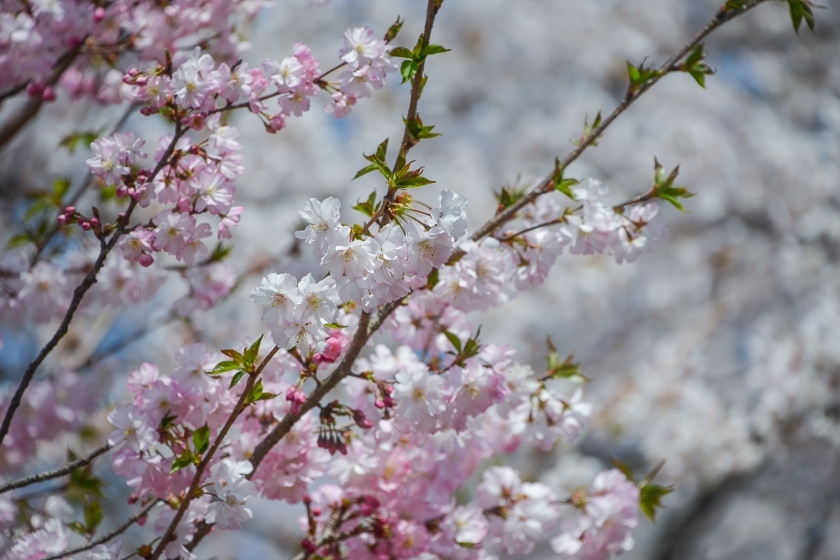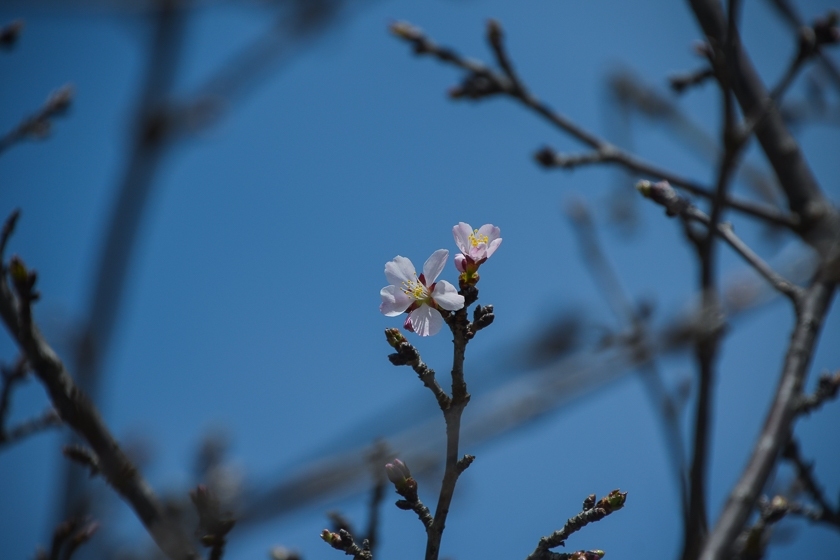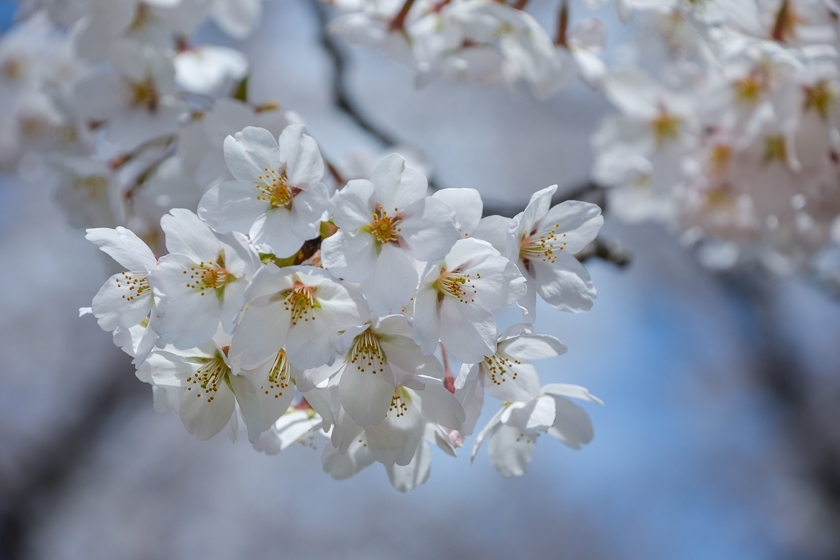 Questions? Ask in our forum.