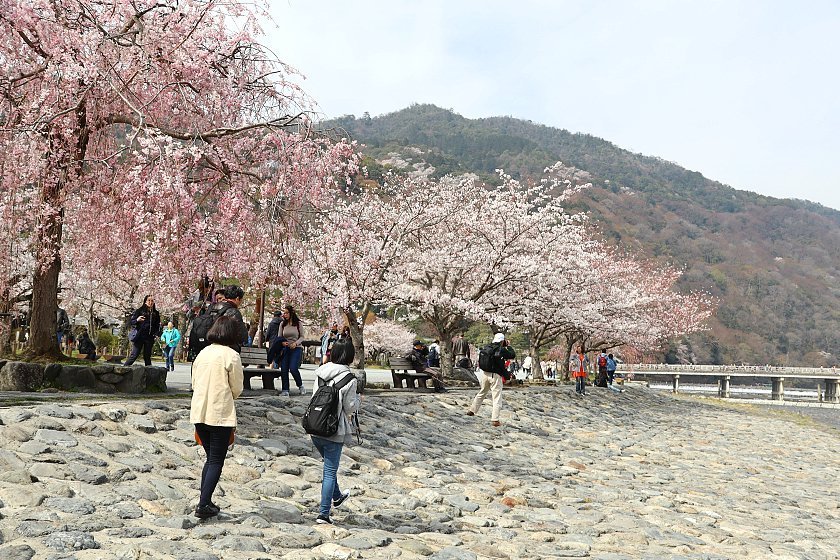 In most major cities across southern Japan, this weekend is a good time to see the cherry blossoms looking their best. Yesterday Raina reported that Takamatsu, located in northwestern Shikoku, was at full bloom and Stefan found that Usuzumizakura, an ancient and honored cherry tree in Gifu Prefecture, was approaching full bloom. Also today Matsuyama announced full bloom and Fukushima announced that blossoms have started to open.
Today I had the pleasure to visit Kyoto to check on the state of the cherry blossoms. Across the city I found most cherry trees to be at full bloom. Baring strong wind or rain, I predict the best viewing conditions should continue in Kyoto through April 13.
My first stop for the day was Arashiyama where I found the trees were exploding with petals. The Nakanoshima Park located near the end of the Togetsukyo Bridge was especially pleasant. This park also features nightly illuminations during the blooming season until 22:00.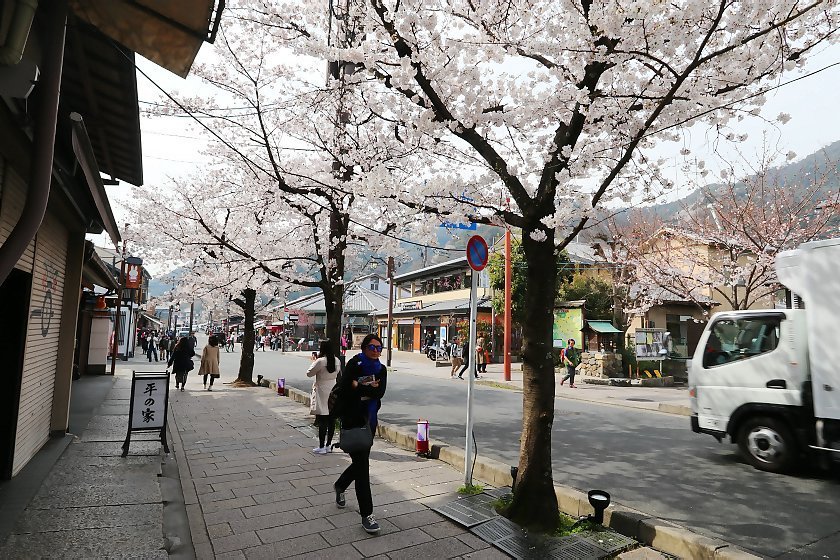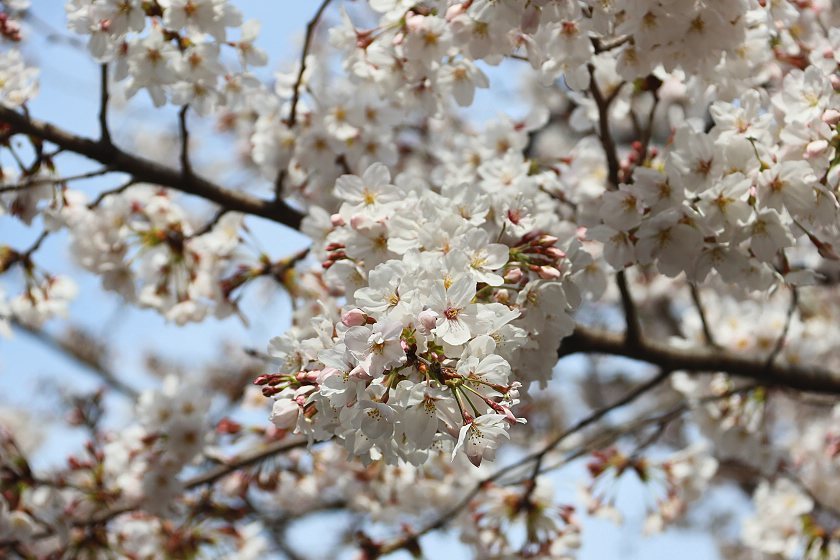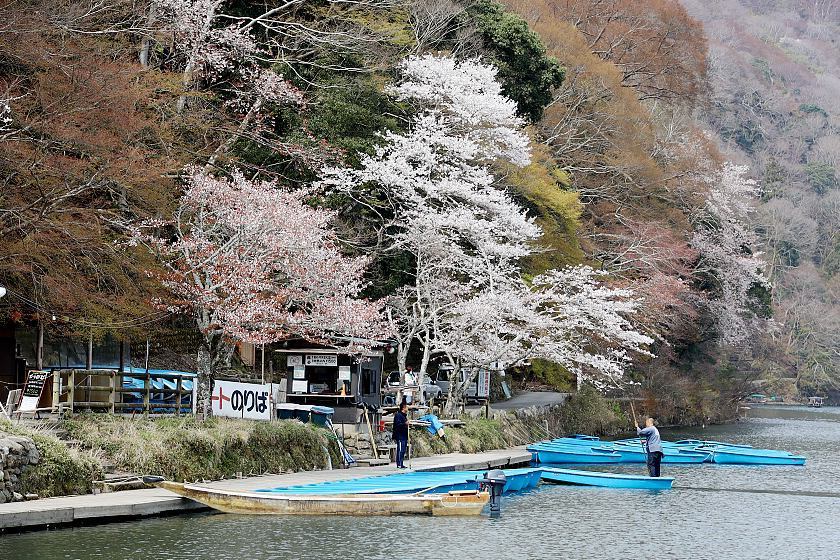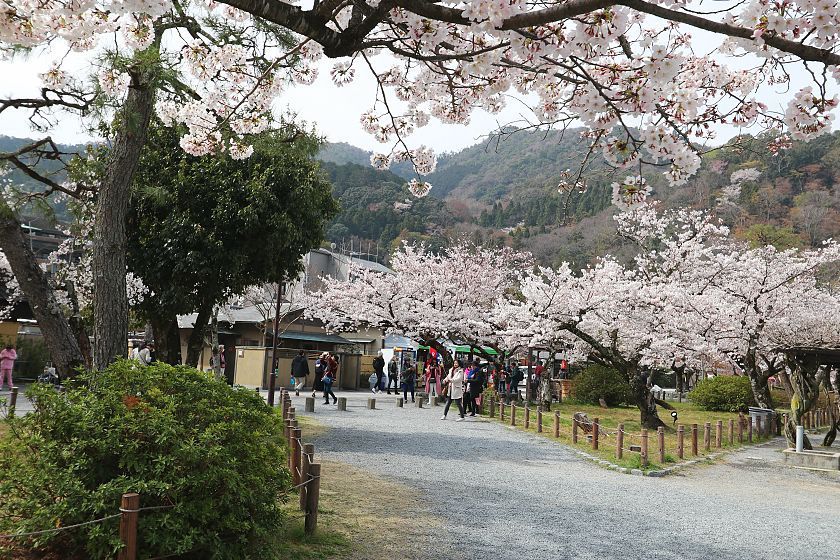 Next I made my way across Kyoto to the Philosopher's Path. This canal lined by cherry trees is one of the top cherry blossom spots in the city and today it did not disappoint. With perfect weather today, many people were out walking the path appreciating the flowers which were at full bloom.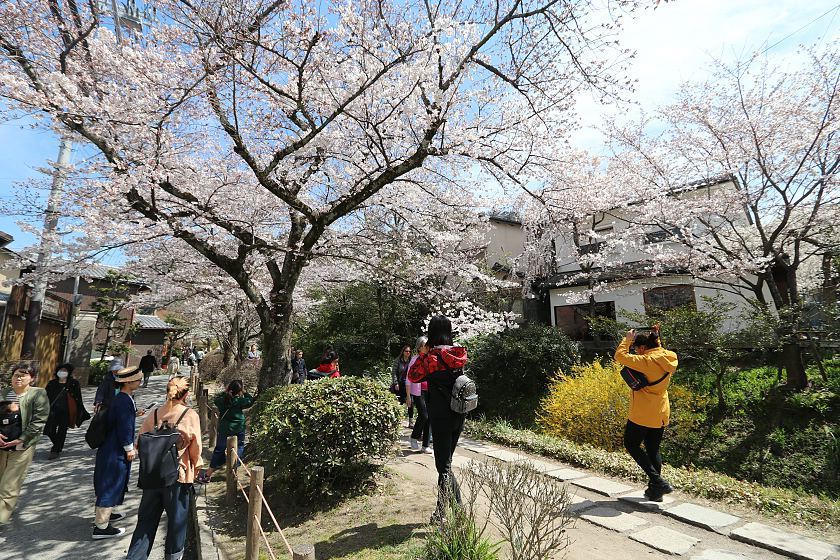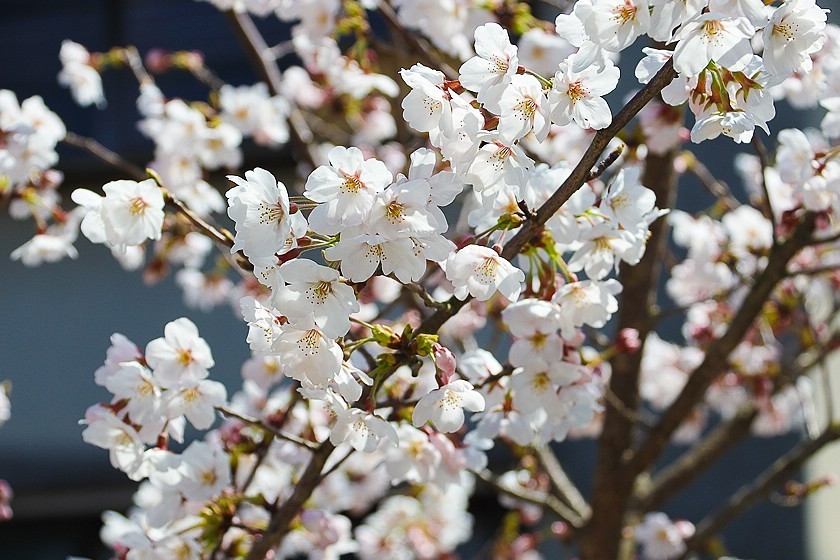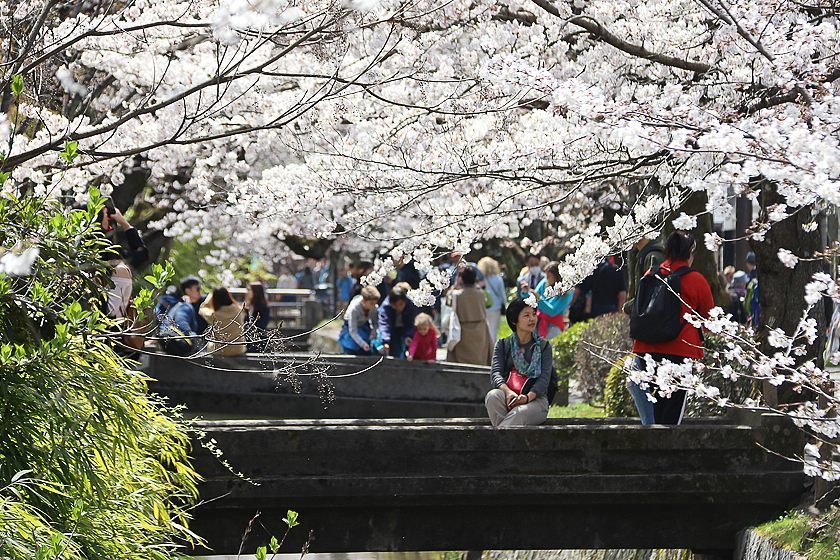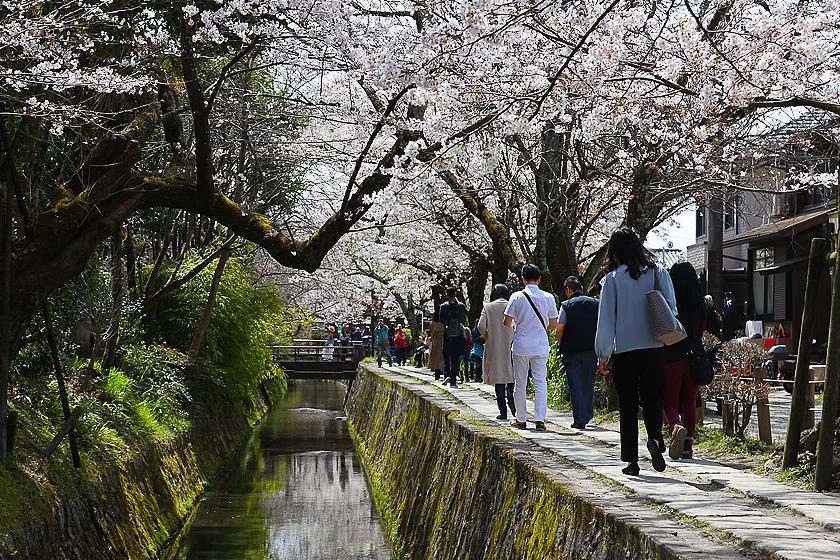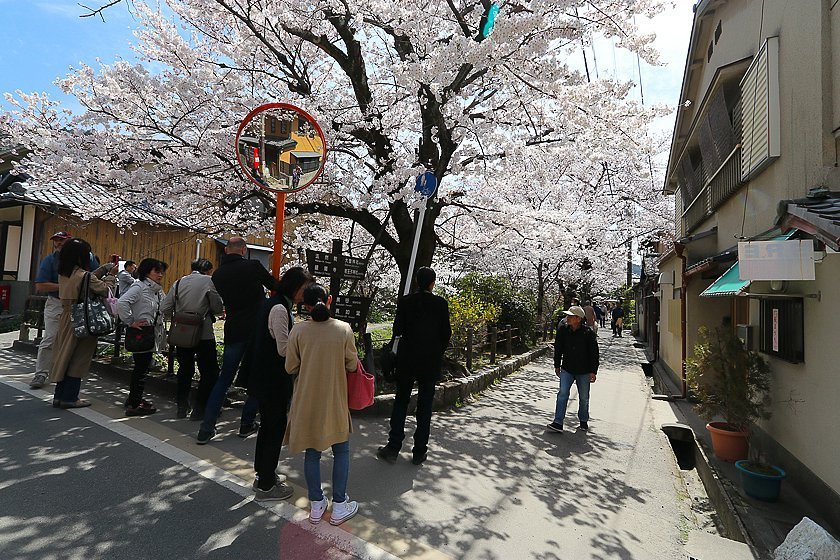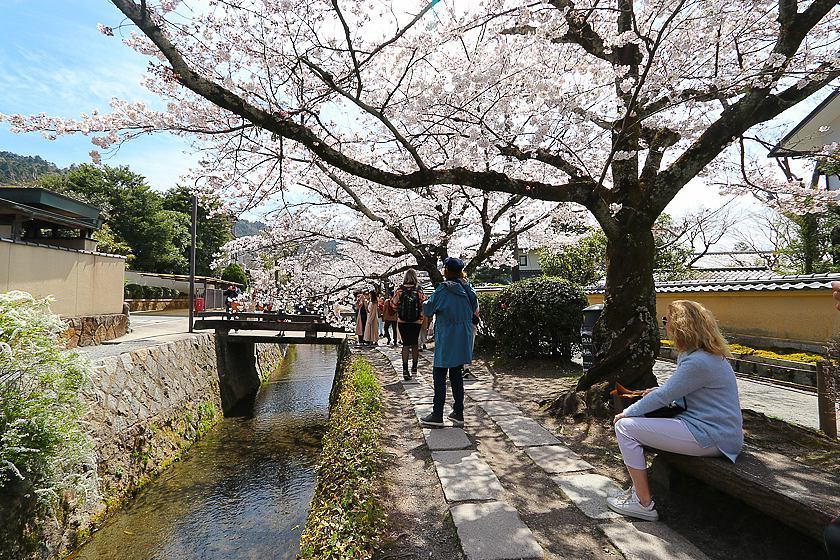 After the Philosopher's Path I explored the Okazaki Canal and Keage Incline. In both places the trees were in full bloom. There were quite a few people at the incline taking photos and admiring the petals, however along the canal the crowds were much thinner. Visitors can enjoy the blossoms with boat cruises that run from 8:00 to 20:30 with an illumination in the evenings until April 7.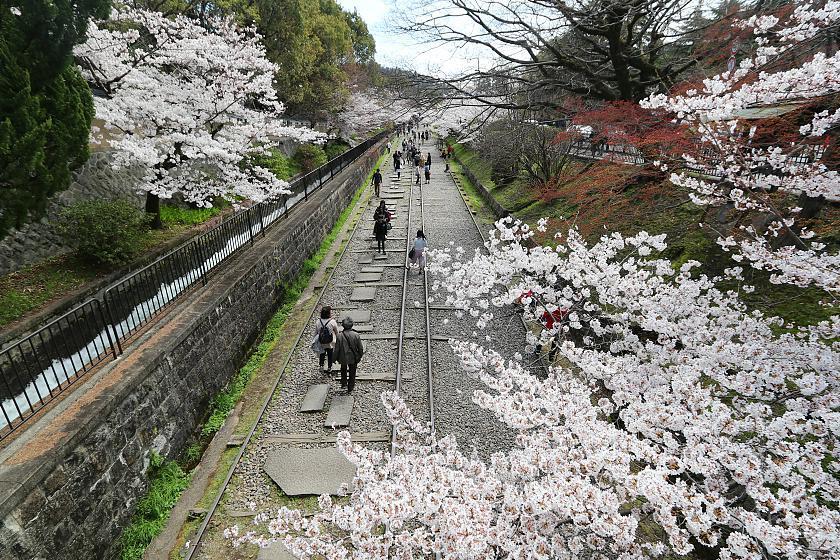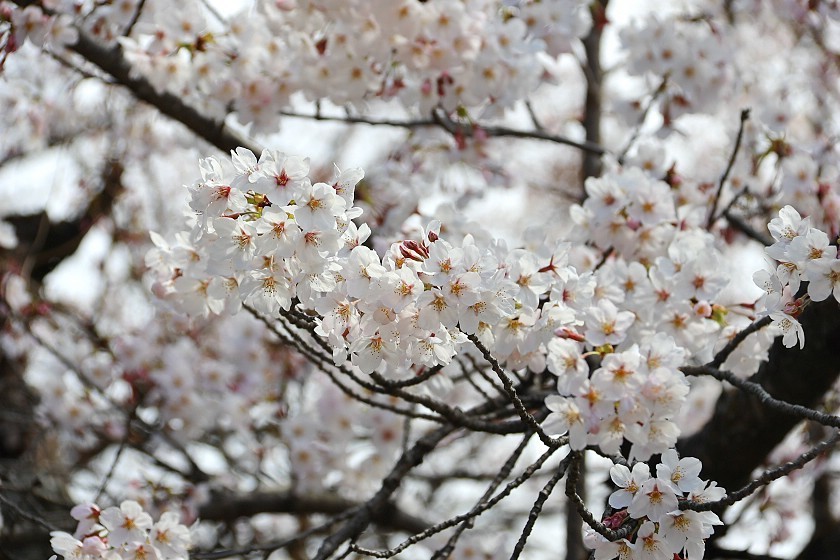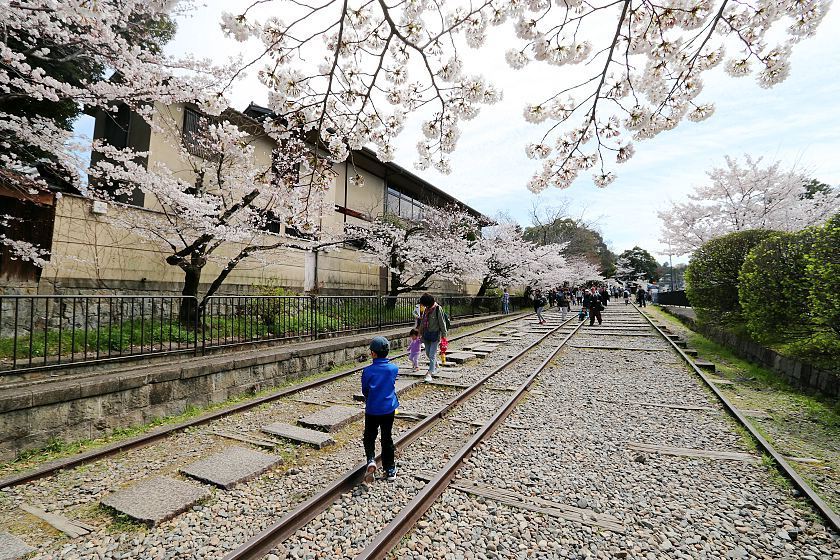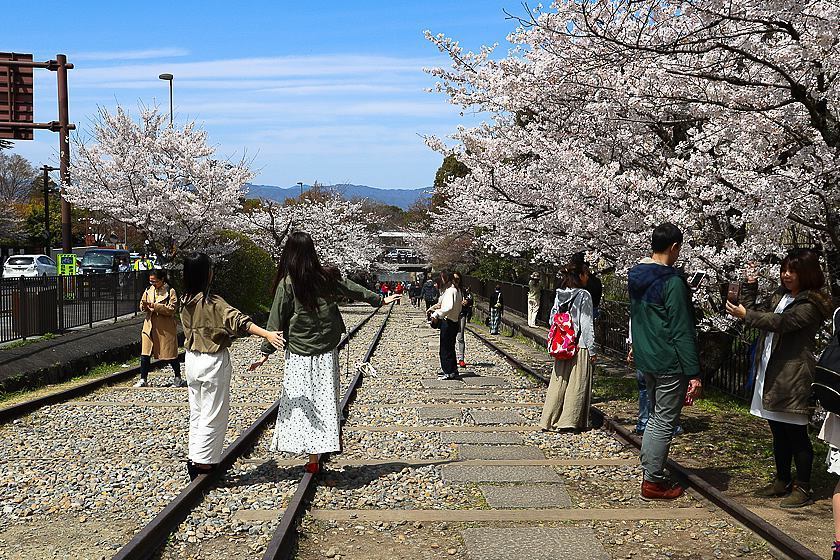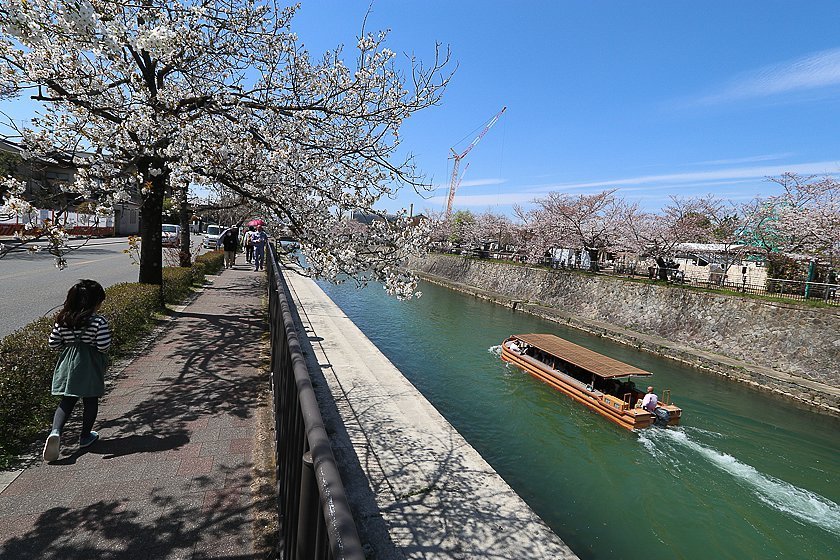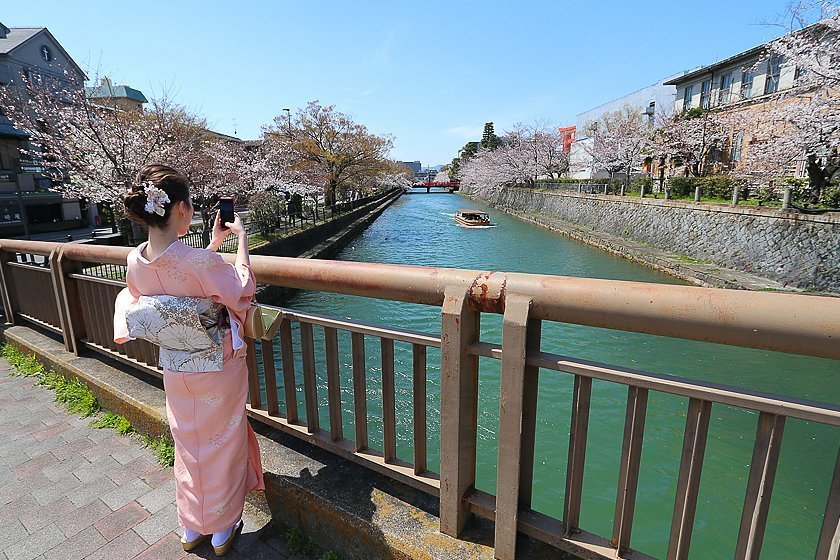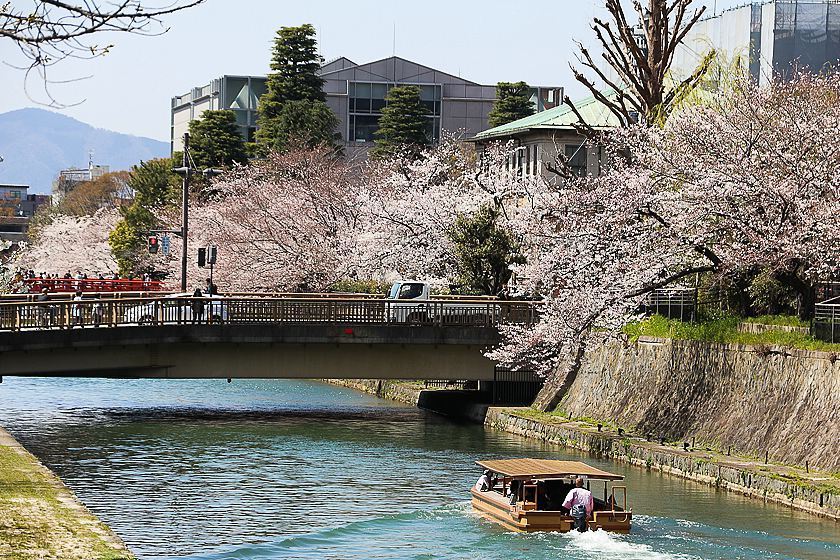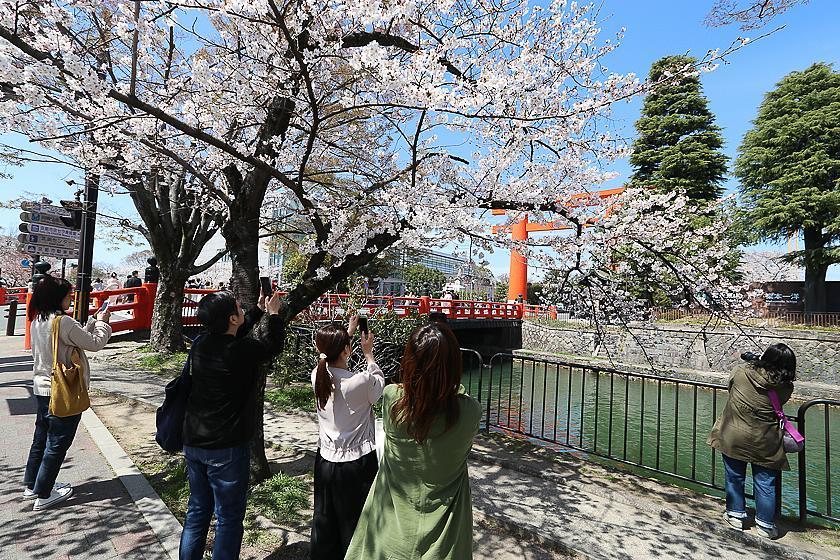 My last stop for the day was Maruyama Park. I was pleased to find that the giant weeping cherry tree in the center of the park was still in full bloom. The rest of the trees throughout the park were equally stunning, making it a great day to visit. There was a lively atmosphere in the outdoor seating area and many groups gathered to admire the blossoms. The park is also illuminated until midnight during the blooming season. I expect the trees to continue looking their best here until April 13.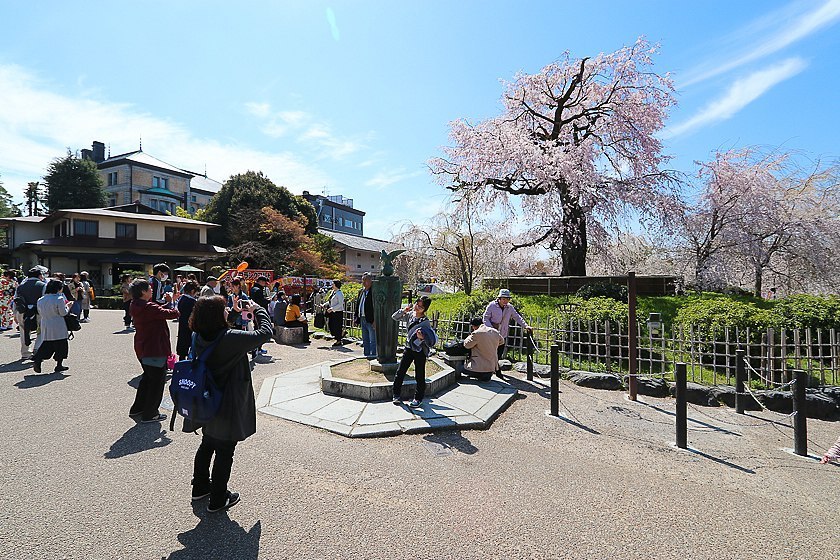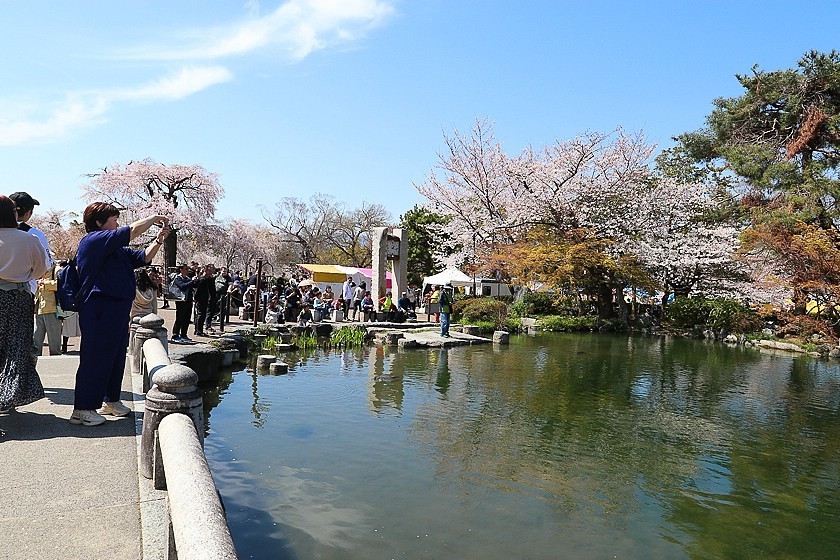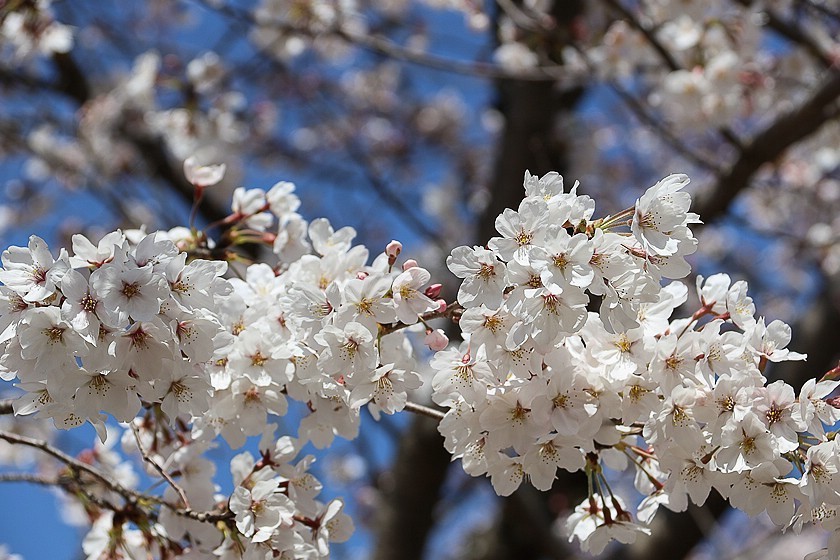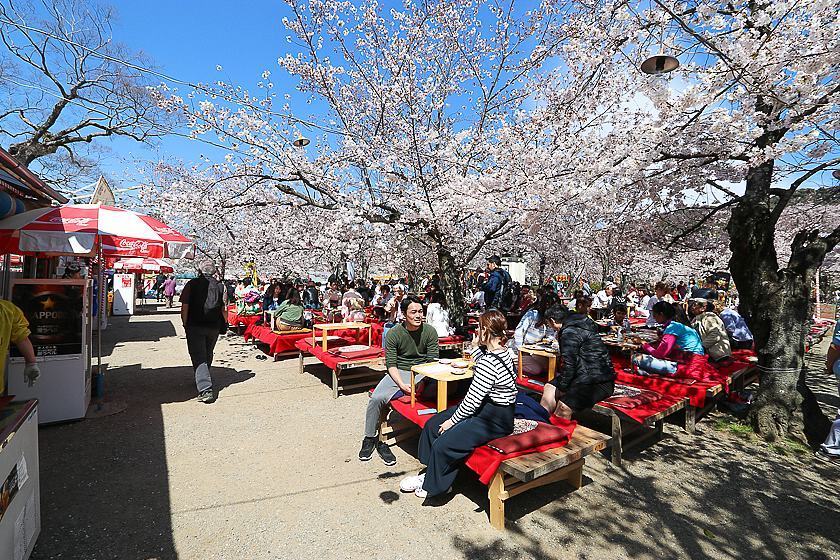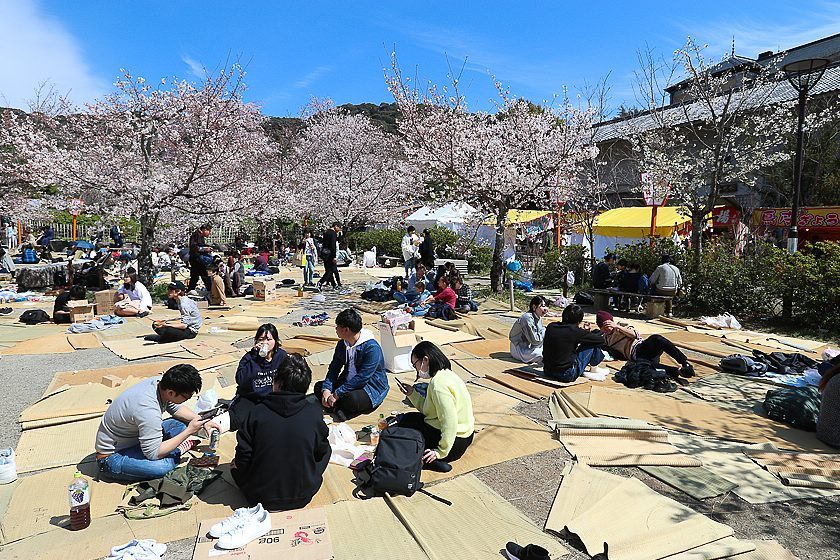 Questions? Ask in our forum.