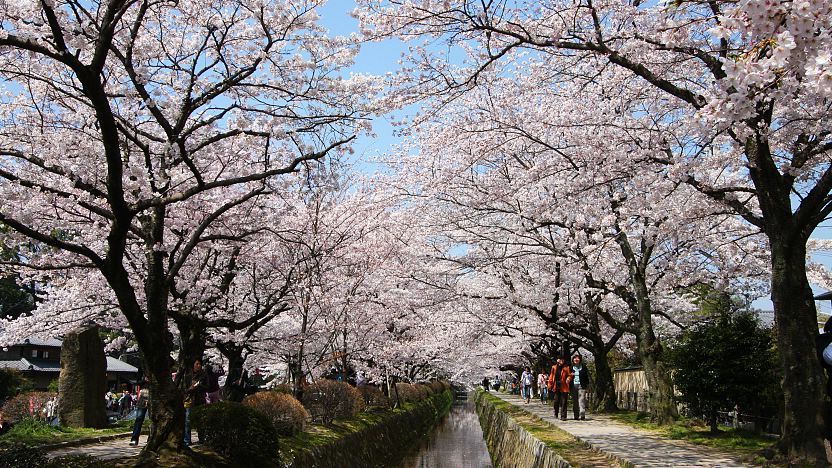 The Philosopher's Path (哲学の道, Tetsugaku no michi) is a pleasant stone path through the northern part of Kyoto's Higashiyama district. The path follows a canal which is lined by hundreds of cherry trees. Usually in early April these trees explode with color, making this one of the city's most popular hanami (cherry blossom viewing) spots.
Approximately two kilometers long, the path begins around Ginkakuji (Silver Pavilion) and ends in the neighborhood of Nanzenji. The path gets its name due to Nishida Kitaro, one of Japan's most famous philosophers, who was said to practice meditation while walking this route on his daily commute to Kyoto University.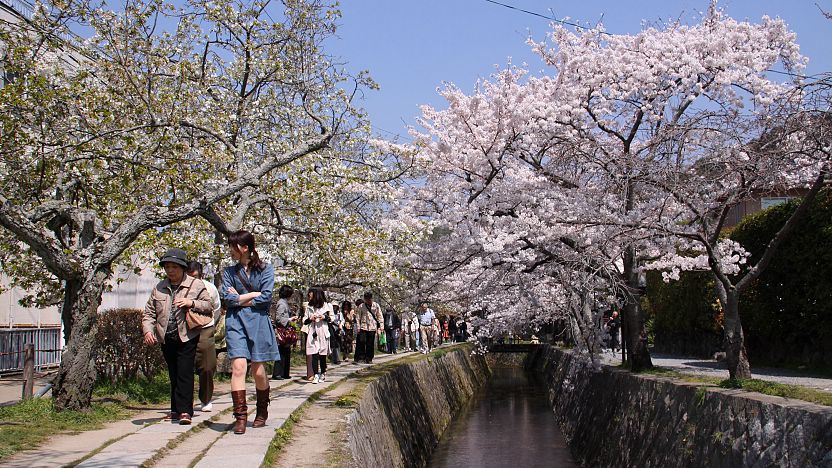 Restaurants, cafes, and boutiques can be found along the path, as well as a number of smaller temples and shrines which are a short walk from the canal. The most notable of the temples is Honen-in, with an entrance gate that is quite spectacular especially during the autumn leaf season.
The canal, that the path follows, is part of the Lake Biwa Canal which tunnels 20 kilometers through the mountains to Lake Biwa in nearby Shiga Prefecture. The canal was built during the Meiji Period in order to revitalize the stagnating local economy, and was used to power Japan's first hydroelectric power plant. A beautiful aqueduct, which is part of the canal, can be seen around Nanzenji.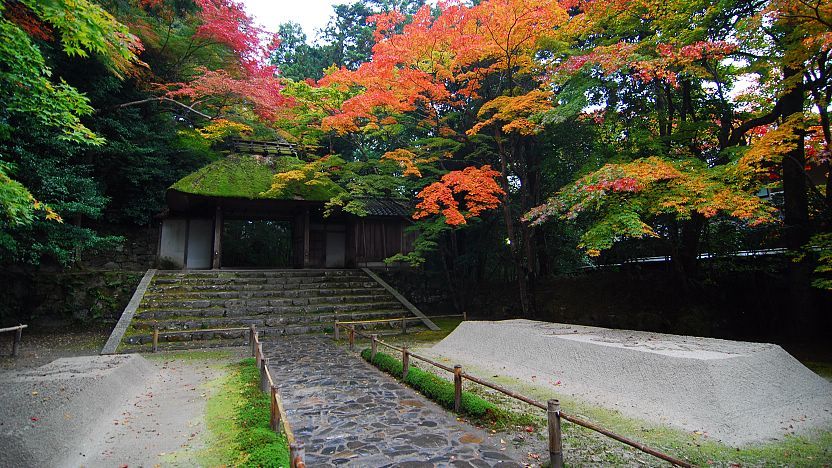 Questions? Ask in our forum.