Kenninji Temple
Oldest Zen Temple in Kyoto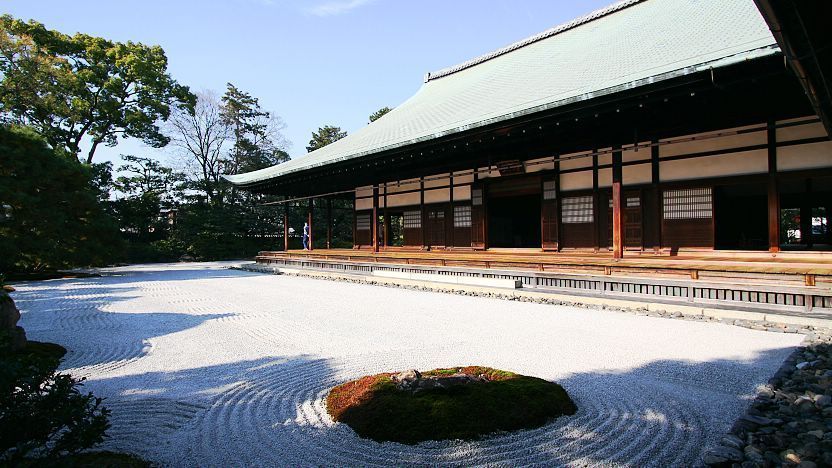 Kenninji (ŒšmŽ›) is a Zen temple located just south of Kyoto's famous Gion entertainment district. The temple serves as one of the head temples of the Rinzai Sect of Japanese Buddhism and is ranked third among the five great Zen temples of Kyoto.
Kenninji was founded by Eisai (also known as Yosai), the Buddhist monk who introduced both Zen Buddhism and tea cultivation to Japan upon returning from study trips to China. The temple was constructed in 1202 and is considered to be the oldest Zen temple in Kyoto.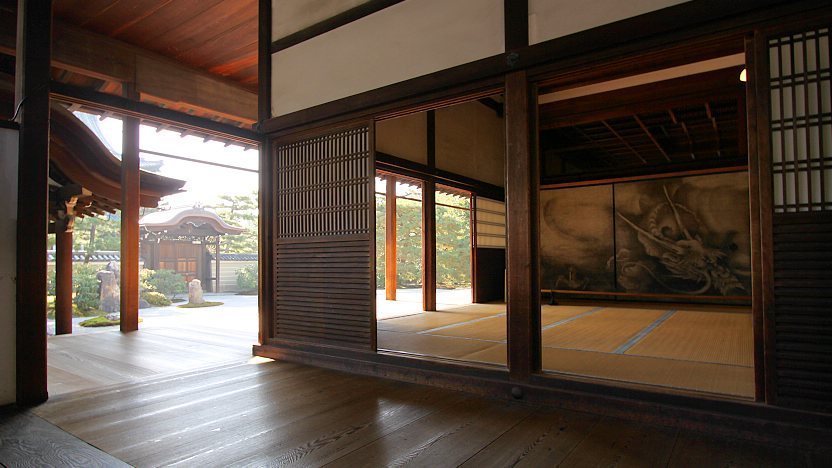 Kenninji consists of several large halls and gates with about two dozen smaller buildings arranged around them. Most of the temple grounds are freely open to the public; however, visitors must pay an entrance fee to enter the main buildings at the complex' center. Once inside the paid grounds, visitors can explore the interiors of the main buildings and enjoy a variety of gravel and moss gardens.
Visitors can also admire images of dragons painted on the interior sliding doors and a gilded folding screen adorned with one of the most famous images of the the wind and thunder gods. Another visually striking artwork are the twin dragons painted on the ceiling of the Dharma Hall. The mural was commissioned in 2002 to commemorate the temple's 800th anniversary.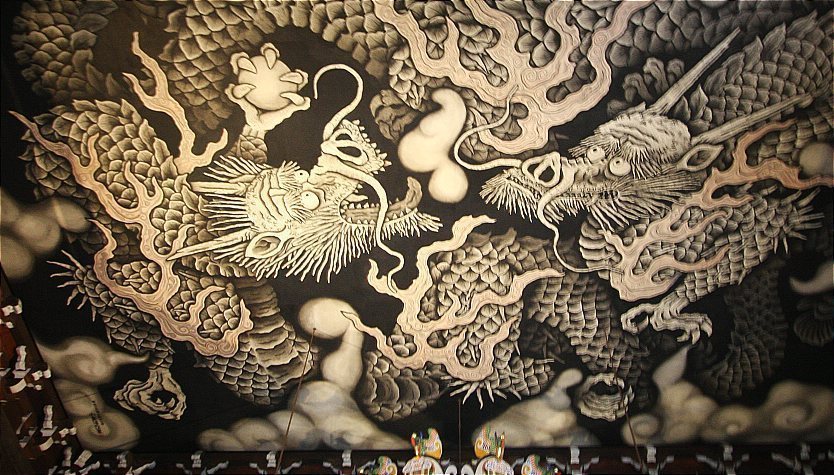 Kenninji Temple is located at the southern end of the Hanamikoji Street in Gion. The closest train stations are Gion Shijo Station on the Keihan Line and Kyoto-Kawaramachi Station on the Hankyu Line, about ten minutes on foot from the temple.
How to get to and around Kyoto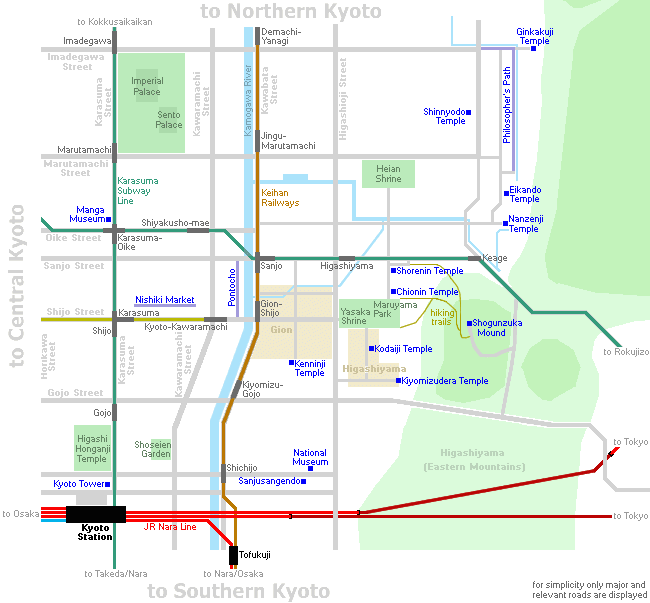 Hours
10:00 to 17:00 (entry until 16:30)
Questions? Ask in our forum.