Tenryuji Temple
Zen Temple in the Arashiyama district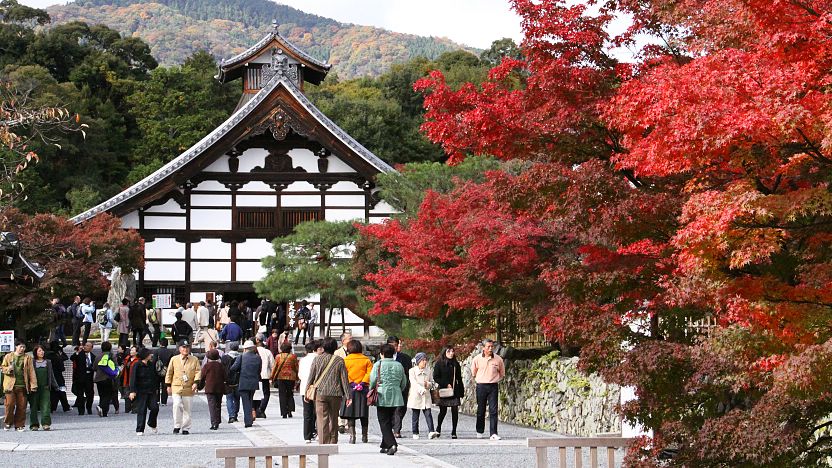 Tenryuji ("V—´Ž›, Tenryūji) is the most important temple in Kyoto's Arashiyama district. It was ranked first among the city's five great Zen temples, and is now registered as a world heritage site. Tenryuji is the head temple of its own school within the Rinzai Zen sect of Japanese Buddhism.
Tenryuji was built in 1339 by the ruling shogun Ashikaga Takauji. Takauji dedicated the temple to Emperor Go-Daigo, who had just passed away. The two important historic figures used to be allies until Takauji turned against the emperor in a struggle for supremacy over Japan. By building the temple, Takauji intended to appease the former emperor's spirits.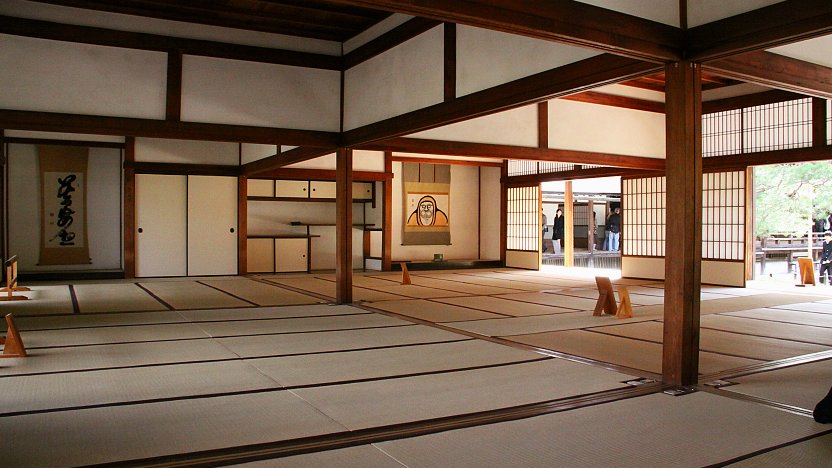 Tenryuji's buildings, were repeatedly lost in fires and wars over the centuries, and most of the current halls, including the main hall (Hojo), drawing hall (Shoin) and temple kitchen (Kuri) with its distinctive small tower, date from the relatively recent Meiji Period (1868-1912).
Unlike the temple buildings, Tenryuji's garden survived the centuries in its original form. Created by the famous garden designer Muso Soseki, who also designed the gardens of Kokedera and other important temples, the beautiful landscape garden features a central pond surrounded by rocks, pine trees and the forested Arashiyama mountains. Muso Soseki also served as Tenryuji's first head priest.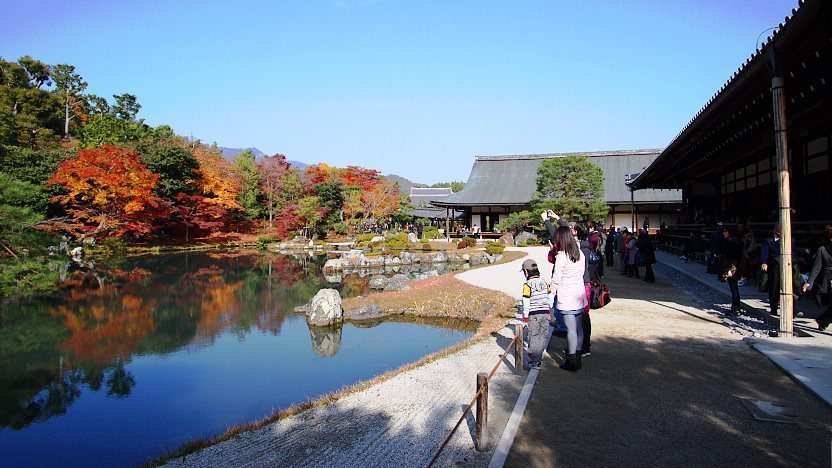 Tenryuji is just a short walk from the Keifuku Arashiyama Station, which is connected by the small Keifuku trains (also referred to as Randen) with the Ryoanji/Kinkakuji area and Omiya Station along Shijo-dori Street. The temple can also be reached in a 5-10 minute walk from JR Saga-Arashiyama Station (10-15 minutes, 240 yen one way from Kyoto Station).
How to get to and around Kyoto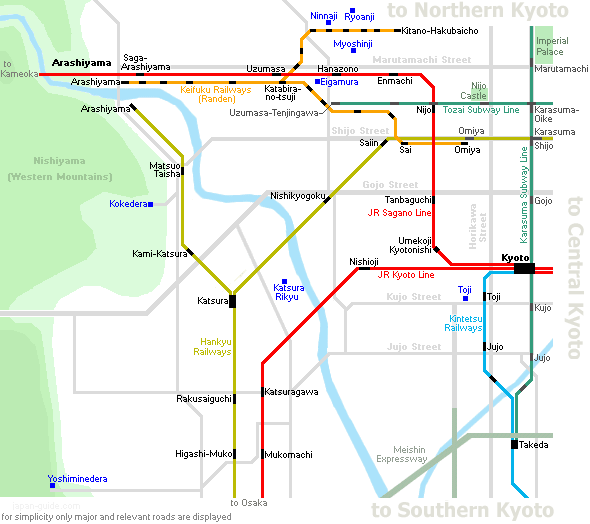 Hours
8:30 to 17:00 (entry until 16:50)
Admission
500 yen (an extra 300 yen for entrance into the temple buildings)
Questions? Ask in our forum.
Arashiyama Hanaikada

A little, superior ryokan right near Togetsukyo Bridge in Arashiyama. Free transfer from JR station. Private bath and open-air baths available. 5min walk to the Bamboo Groves.

View site

Sponsored
Top rated in Kyoto
powered

by