Yasaka Shrine
Popular shrine hosting the Gion Festival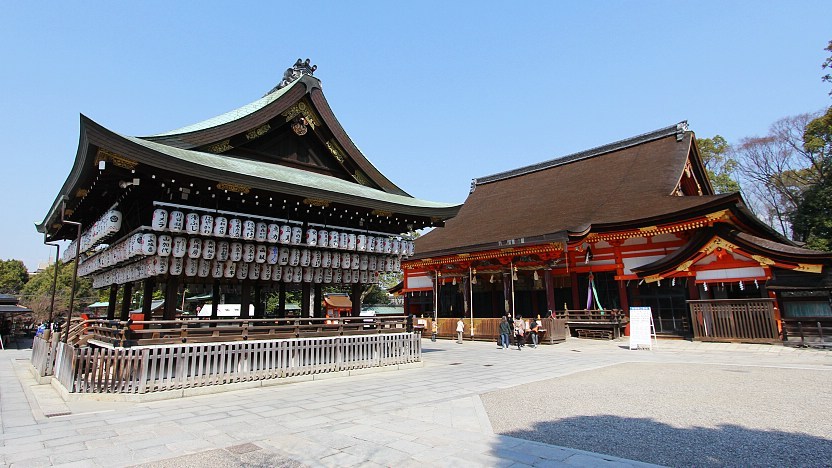 Yasaka Shrine ("ªâ_ŽÐ, Yasaka Jinja), also known as Gion Shrine, is one of the most famous shrines in Kyoto. Founded over 1350 years ago, the shrine is located between the popular Gion and Higashiyama districts and is often visited by tourists walking between the two.
The shrine's main hall combines the honden (inner sanctuary) and haiden (offering hall) into a single building. In front of it stands a dance stage with hundreds of lanterns that get lit in the evenings. Each lantern bears the name of a local business in return for a donation.
Yasaka Shrine is well known for its summer festival, the Gion Matsuri, which is celebrated every July. Arguably the most famous festival in the whole country, the Gion Matsuri dates back over a thousand years and involves a procession with massive floats and hundreds of participants. The shrine also becomes busy during the cherry blossom season around early April, as the adjacent Maruyama Park is one of the most famous cherry blossom spots in Kyoto.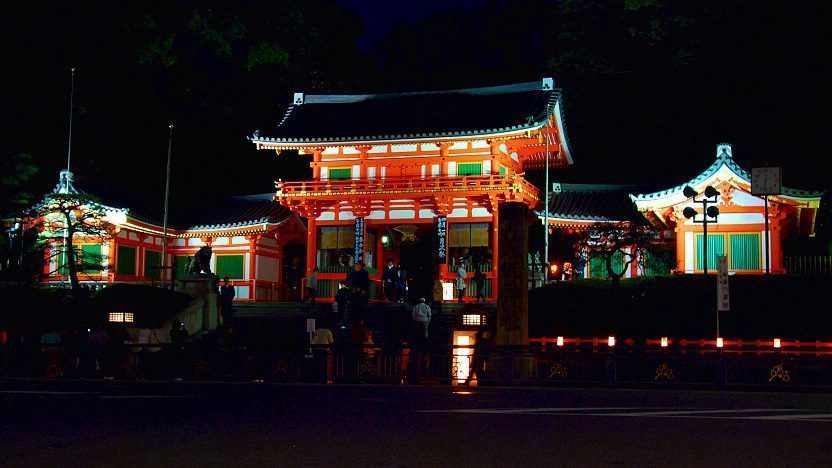 Yasaka Shrine can be reached by bus from Kyoto Station in about 20 minutes. Take number 100 or 206 and get off at Gion bus stop. The closest train stations are Gion Shijo Station on the Keihan Line and Kawaramachi Station on the Hankyu Line.
Alternatively, the 20-30 minute walk from Kiyomizudera through the narrow lanes of the Higashiyama District to Yasaka Shrine is highly recommended.
How to get to and around Kyoto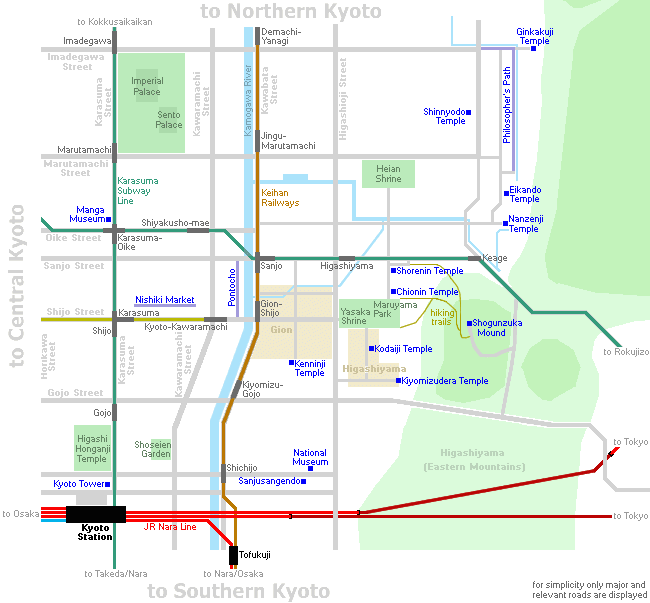 Questions? Ask in our forum.