Shorenin Temple
A Tendai temple with garden next to Chionin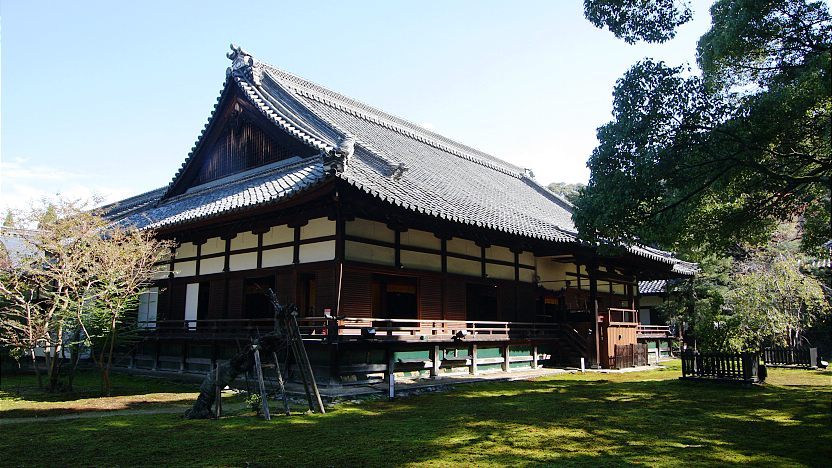 Shorenin (Â˜@‰@, Shōrenin) is a temple of the Tendai sect of Japanese Buddhism located at the foot of Kyoto's Higashiyama mountains. It is one of the city's monzeki temples, which are temples whose head priests were traditionally members of the imperial family. A winding route takes visitors through Shorenin's various temple buildings and gardens.
Shorenin's close relationship with the Japanese imperial family dates back to the temple's founding in the 12th century. Emperor Toba was a follower of the Tendai sect, whose head temple is Enryakuji Temple in the mountains of northeastern Kyoto. The emperor had his son study under Enryakuji's head priest and built Shorenin as a city residence for the two. Over time the residence evolved into a genuine temple. As an interesting turn of fate, Shorenin once again served as a residence during the 18th century when a fire forced an empress to use the temple as her temporary living quarters.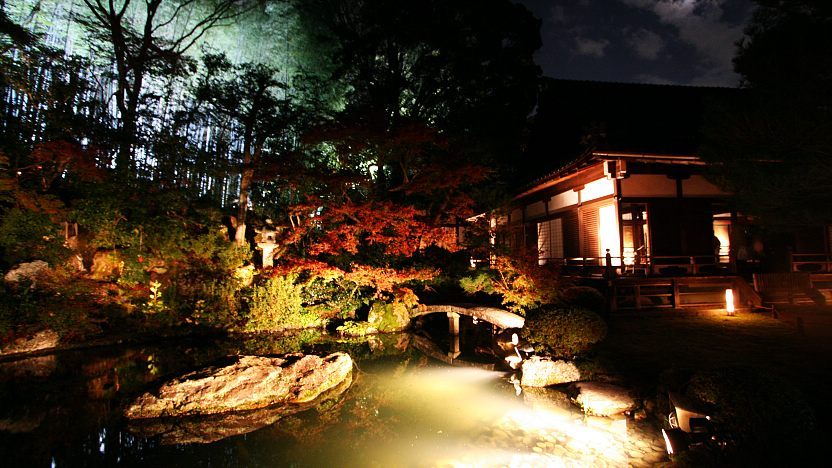 After entering, visitors to Shorenin first walk through the Kachoden drawing room, which has portraits on the walls and paintings on the sliding doors (fusuma). The drawing room opens up to a garden with pond, which visitors can admire from the building while sitting on tatami mats. Shorenin's other principle buildings are connected to the Kachoden by wooden walkways. The temple's largest building is the Shinden, and its main hall is the small Shijokodo Hall.
The Shijokodo Hall houses the temple's main objects of worship, two paintings that are very rarely displayed to the public. The principal object of worship is a mandala, which is a drawing that represents Buddhist deities and the structure of the religious universe. In front of the mandala's protective covering there is a small jade statue. The other main object of worship is a drawing of Fudo Myoo, a fearsome deity of wisdom who is surrounded by flames and holds a sword. A replica of the drawing is on display at the Seiryuden branch temple on top of the mountain behind Shorenin at the Shogunzuka Mound.
In addition to admiring the gardens of Shorenin from the temple buildings, visitors are encouraged to stroll along the garden paths to get a closer look. From the Kachoden, a trail cuts through the garden up a small hill and leads past a tea house. There is also a small shrine and a bamboo grove. Spread out in front of the Shinden is a moss garden that is surrounded by massive camphor trees. In spring and fall the temple is open for special evening hours, during which the gardens are dramatically illuminated.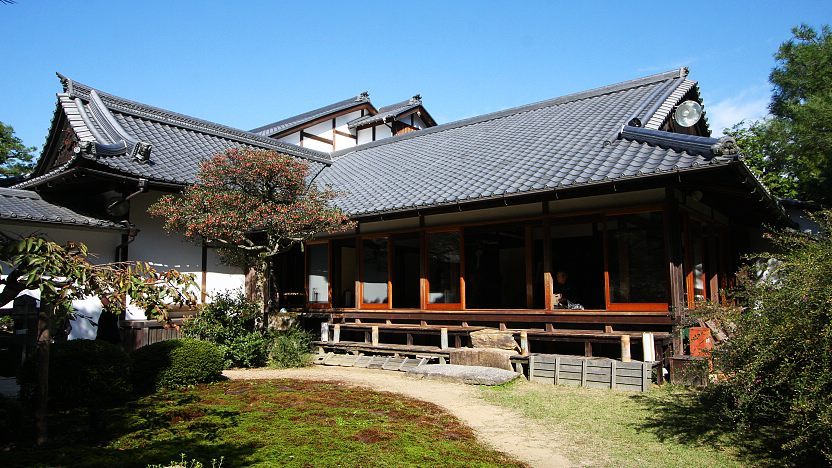 Hours
9:00 to 17:00 (entry until 16:30)
Seasonal illuminations: 18:00 to 22:00 (entry until 21:30)
Admission
500 yen (800 yen during seasonal evening illuminations)
Questions? Ask in our forum.