Suntory Yamazaki Distillery
Offering a museum and guided tours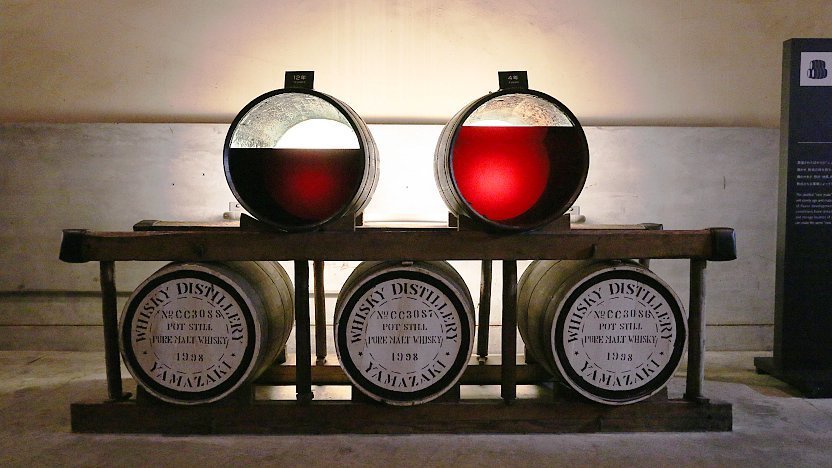 The Suntory Yamazaki Distillery (âTâôâgâŐü[ÄRŹŔĆ÷Ś»ĆŐ, Santorī Yamazaki Jōryūsho) is a whisky distillery in the Yamazaki district near Kyoto. Opened in 1923, the distillery produces Suntory's flagship line of Yamazaki whiskies, which have won many international awards.
The Yamazaki Distillery is surrounded by nature and greenery in a quiet and serene district that has long been known for its quality water, a key ingredient to great tasting whisky. The entire process of whisky distillation and aging is done here. A museum and distillery tours are available to tourists; however, prior reservations are required for a visit.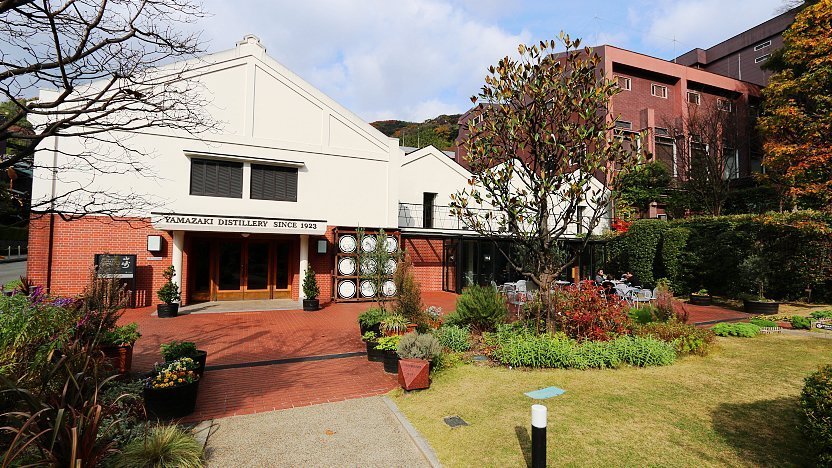 The Yamazaki Whisky Museum is a two-story building that introduces the Suntory company, its founder, Shinjiro Torii, and its history and products. The whisky distillation process is explained on the museum's second floor with miniature models of the equipment. English descriptions are provided. There is also a gift shop on the second floor, offering whisky-related snacks and goods, as well as small bottles of un-aged whisky.
On the ground floor is a whisky library, showcasing the wide variety of whiskies in various shades of brown, yellow and gold. A cash-only tasting counter can be found on the same level, and visitors are welcome to sample a dram of any of the whiskies. Menus are available in both English and Japanese. Prices per dram vary, starting from around 500 yen.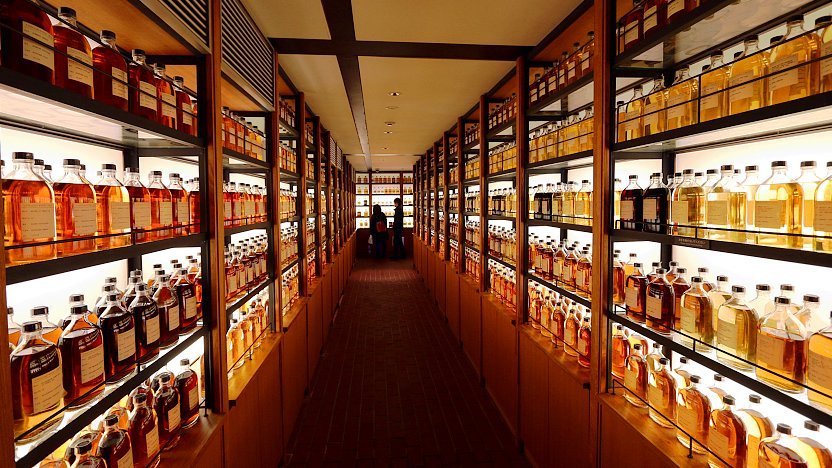 The distillation process can only be viewed on guided tours that allow for entry into the otherwise sealed-off premises. Once in the distillery, the air changes noticeably to smell like sake at first before changing to whisky notes towards the end of the tour. Visitors are brought through the plant in chronological order of whisky-making, starting in the mashing area, then continuing to the fermentation washbacks and the large pot stills used for distillation, before inspecting the warehouse where the casked whiskies are allowed to mature and age.
The tour ends with a whisky tasting session which explains the differences between single malt whiskies and how to enjoy whisky. The entire tour takes about 80 minutes. Visitors who join the tour are free to visit the Yamazaki Whisky Museum before or after their tour. The tour is conducted in Japanese, but audio guides in English, Mandarin and French are also available.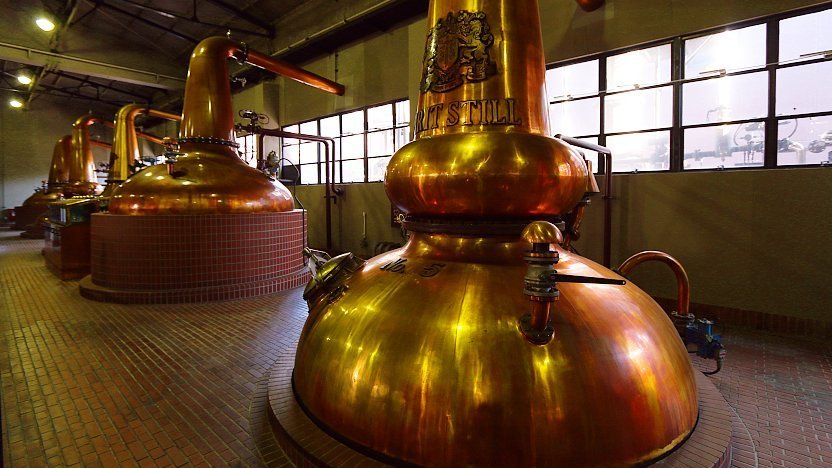 The Suntory Yamazaki Distillery is located in the Yamazaki district near Kyoto. It can be reached in about ten minutes on foot from either Yamazaki Station on the JR Kyoto Line (15 minutes, 220 yen one way from Kyoto Station; or 30 minutes, 470 yen one way from Osaka Station) or Oyamazaki Station on the Hankyu Kyoto Line (30 minutes, 270 yen one way from Kyoto-Kawaramachi Station; or 35 minutes, 320 yen one way from Osaka-Umeda Station).
Both the guided tour and entry to the museum require prior reservations which can be made online or over the phone in English or Japanese from two to three months in advance.
Guided tours cost 1000 yen per person (paid on the day of the visit). Tours are held multiple times per day and tend to book out quickly on weekends, public holidays and during popular travel seasons. Book early to secure your preferred date and timeslot. Participants have to arrive at least 15 minutes before their tour starts to complete payment and registration.
Entry to the Yamazaki Whisky Museum is free. If you are not joining a guided tour, advance reservations for visiting the museum must be made for a specific date and timeslot. Unlike the distillery tours, museum entry reservations rarely book out. Visitors who have a reservation for a distillery tour can view the museum without additional reservation.
Questions? Ask in our forum.
Ryokan Hirashin

A traditional hotel with spacious rooms and high speed Wi-Fi. Conveniently located in the heart of Kyoto city. 3min to Shijo Karasuma Sta. and 5min to the famous Nishiki Market.

View site

Sponsored
Top rated in Kyoto
powered

by