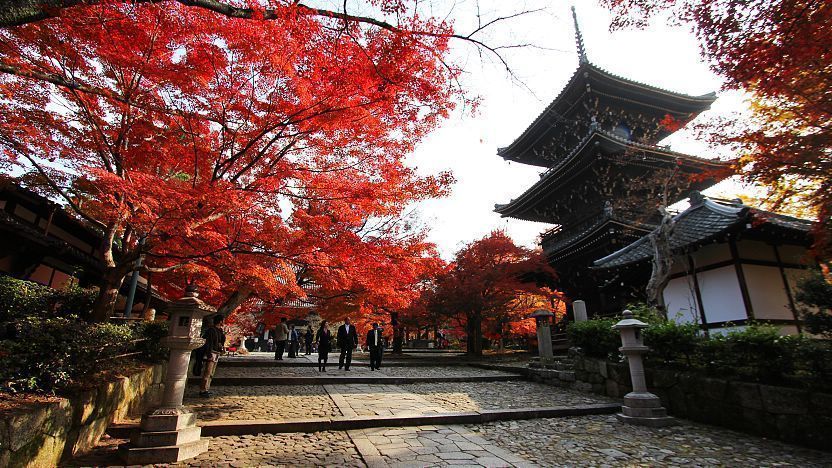 Shinnyodo (真如堂, Shinnyodō) is a temple of the Tendai Sect, established in 984 by a priest from the important Enryakuji Temple. Off the beaten tracks of Kyoto, Shinnyodo is a beautiful autumn color spot which provides lovely fall colors usually around late November, but yet remains relatively less crowded.
The temple's halls were destroyed during the Onin War (1467-1477), but fortunately its principle image of Amida Buddha was rescued. After a couple of relocations, this image was once again enshrined at the present location in 1693 when the temple was rebuilt. Today, Shinnyodo's premises encompass quite a large area with multiple buildings, including a three-storied pagoda. Most of the temple grounds are free to enter, but a fee is required to enter the inner chamber of the main hall and to see temple's gardens.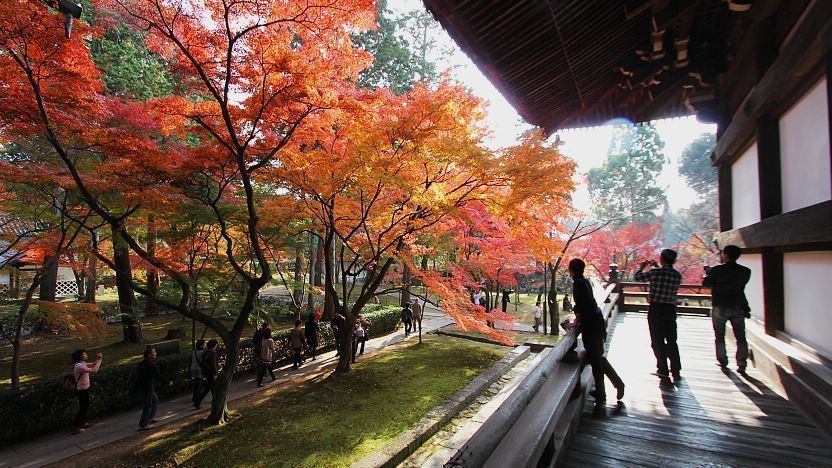 Visitors to the main hall's ornately decorated inner chamber will immediately notice a large gold leaf canopy, as well as other lavish embellishments and ritual props. The chamber also houses statues of Monju Bodhisattva and Saicho, the founder of Tendai Buddhism in Japan. Two huge beautiful paintings are alternately displayed every six months: one depicts the passing of the Historical Buddha while another is a mandala that illustrates the Pure Land of Pure Land Buddhism.
Also located in the paid zone and connected to the main hall by a corridor, are a few more rooms with elegant paintings on their sliding doors (fusuma). From these rooms it is possible to view the temple's gardens, including a contemporary dry garden which reproduces a Japanese family crest with geometrically arranged stone patterns, and another dry garden that tries to represent the above mentioned painting of the passing of the Buddha with rocks, gravel and trees.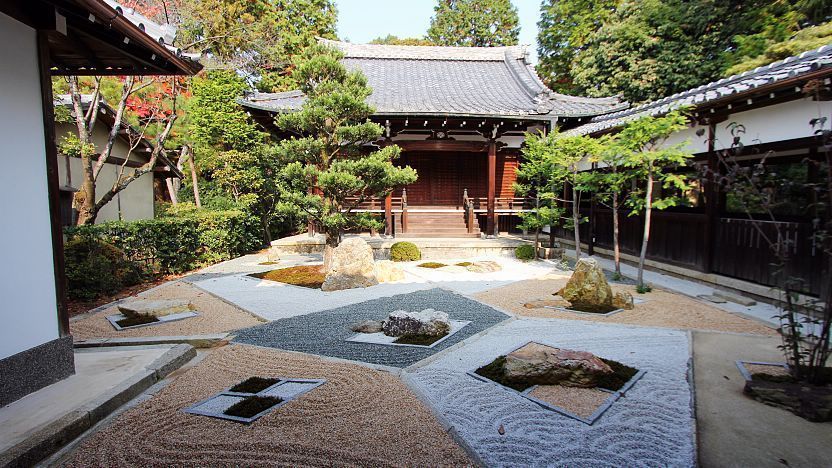 Shinnyodo Temple stands in the same general district as Ginkakuji (Silver Pavilion), about a 20 minute walk from Ginkakuji. From Kyoto Station, it can be reached by Kyoto City Bus number 5 in about 35 minutes (230 yen). Get off at the Shinnyodo-mae bus stop from where it is a five minute walk to the temple.
How to get to and around Kyoto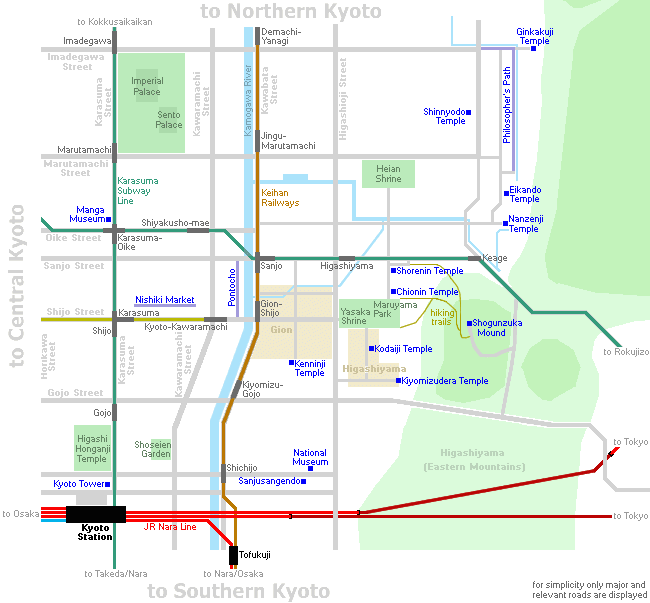 Hours
9:00 to 16:00 (entry until 15:45)
Admission
500 yen (inner chamber and gardens)
Questions? Ask in our forum.