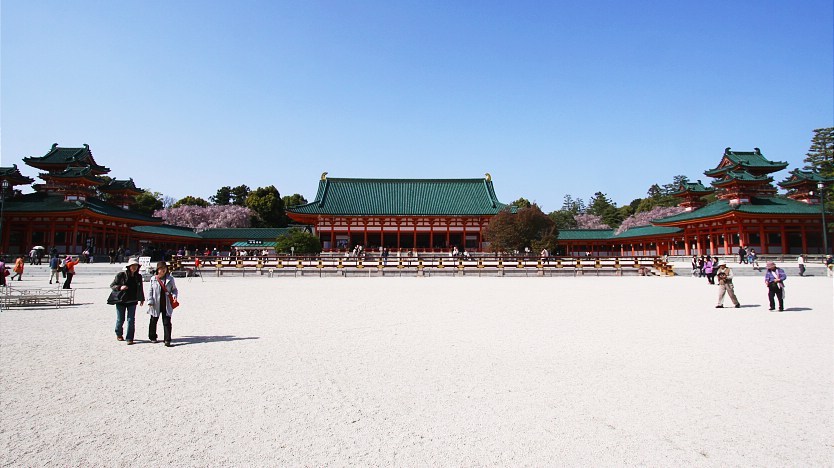 Heian Shrine (平安神宮, Heian Jingū) has a relatively short history, dating back just over a hundred years to 1895. The shrine was built on the occasion of the 1100th anniversary of the capital's foundation in Kyoto and is dedicated to the spirits of the first and last emperors who reigned from the city, Emperor Kammu (737-806) and Emperor Komei (1831-1867). Heian is the former name of Kyoto.
A giant torii gate marks the approach to the shrine, around which there are a couple of museums. The actual shrine grounds themselves are very spacious, with a wide open court at the center. The shrine's main buildings are a partial replica of the original Imperial Palace from the Heian Period, built on a somewhat smaller scale than the original.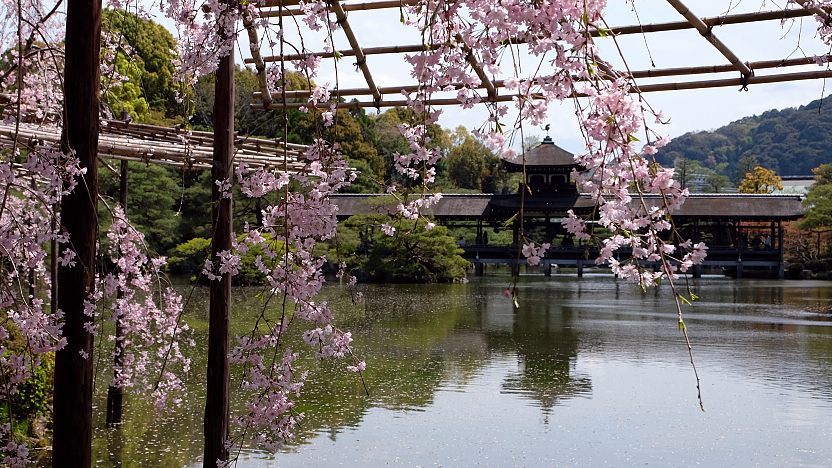 Behind the main buildings there is an attractive, paid garden with a variety of plants, ponds and traditional buildings. The garden's most striking feature are its many weeping cherry trees, which bloom a few days later than most other cherry trees, making the garden one of the best cherry blossom spots in Kyoto around the tail end of the season, which is usually around mid April.
Occasionally, the shrine's court is used for special events. For instance, the shrine serves as a site of the Jidai Festival each year on October 22, the anniversary of the foundation of Kyoto. The festival's main event is a parade of people in costumes from different periods of Japanese history that leads from the Kyoto Imperial Palace to Heian Shrine.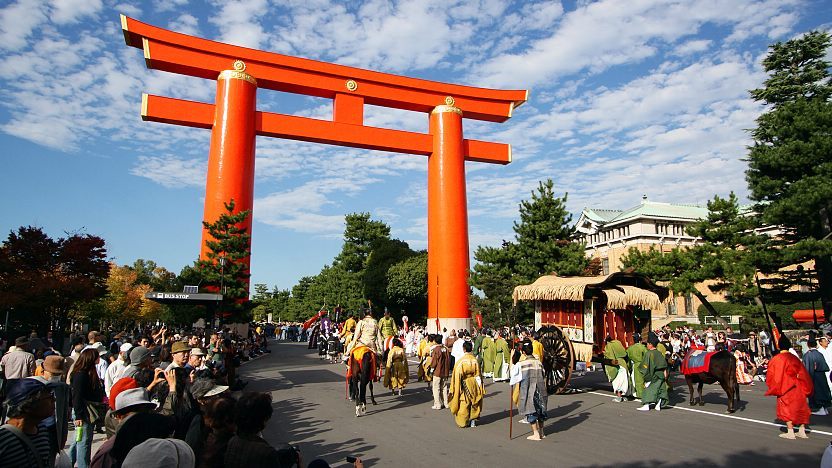 Heian Shrine can be reached by Kyoto City bus number 5 or 100 from Kyoto Station in about half an hour (230 yen). Alternatively, take the subway via Karasuma Oike Station to Higashiyama Station (20 minutes, 260 yen), from where the shrine is a ten minute walk.
How to get to and around Kyoto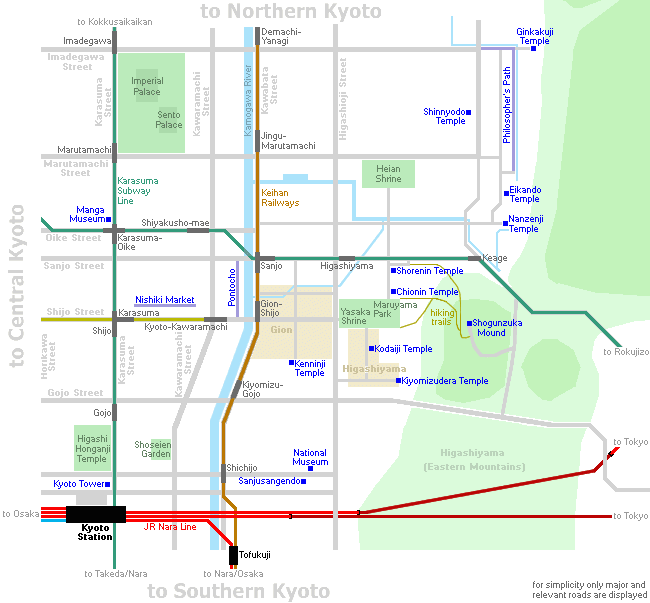 Heian Shrine
Hours
6:00 to 17:30 (closing time varies seasonally by half an hour)
Heian Shrine Garden
Hours
8:30 to 18:00 (March 15 to September)
8:30 to 17:30 (October and March 1 to 15)
8:30 to 17:00 (November to February)
Admission ends 30 minutes before closing
Questions? Ask in our forum.