Ninnaji Temple
Temple turned former imperial residence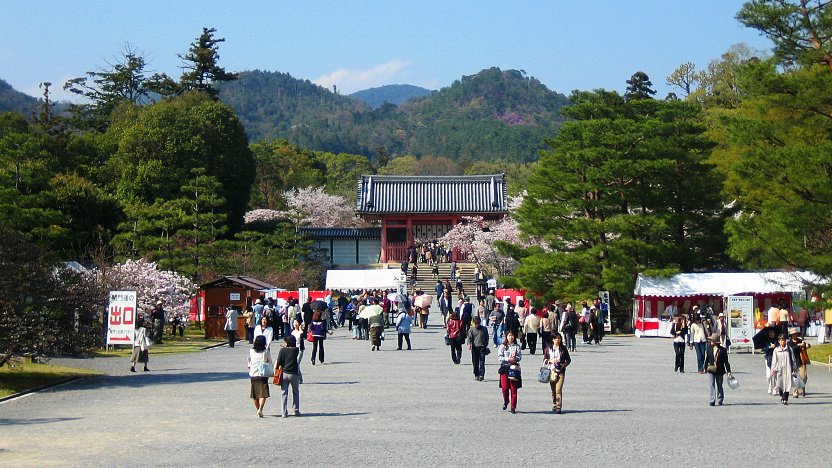 Ninnaji (m˜aŽ›) is one of Kyoto's great temples that are listed as World Heritage Sites. It is the head temple of the Omuro School of the Shingon sect of Buddhism and was founded in 888 by the reigning emperor. Over many centuries, a member of the Imperial Family used to serve as head priest, and the temple was also known as Omuro Imperial Palace.
Due to the many wars and fires that ravaged Kyoto throughout its history, none of the buildings from the temple's foundation in the 9th century still survive. The oldest buildings date back to the beginning of the Edo Period in the early 1600s, including the main hall (Kondo), the Kannon Hall, the Niomon front gate, the Chumon inner gate and the five storied pagoda.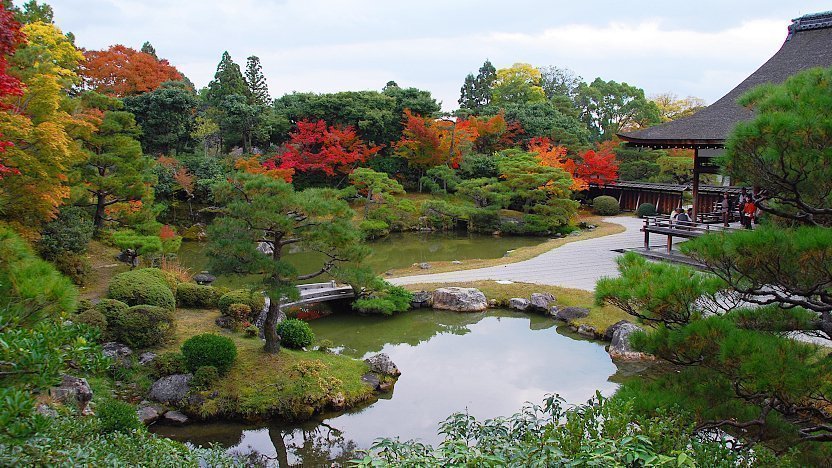 The highlight of a visit to Ninnaji is the Goten, the former residence of the head priest in the southwestern corner of the temple complex. Built in the style of an imperial palace, the graceful buildings are connected with each other by covered corridors, feature elegantly painted sliding doors (fusuma) and are surrounded by beautiful rock and pond gardens.
Ninnaji is also famous for a grove of locally cultivated, late blooming cherry trees called Omuro Cherries. Because the trees are late blooming, Ninnaji is a good place to visit towards the end of Kyoto's cherry blossom season, which is usually around mid April.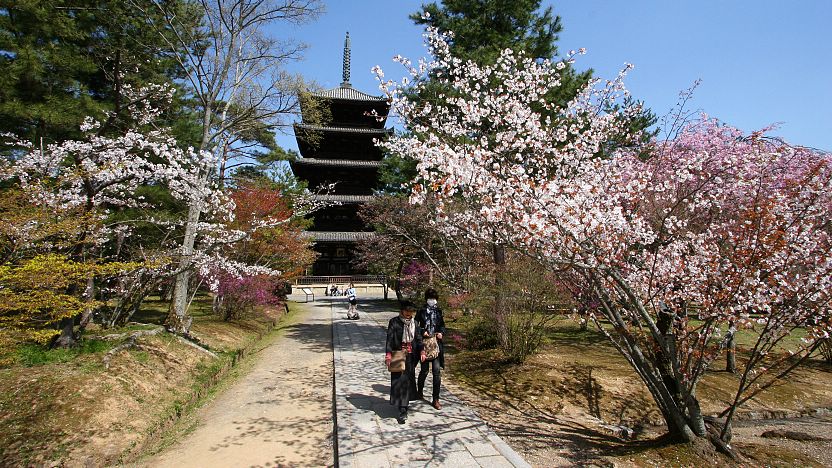 Hours
9:00 to 17:00 (until 16:30 from December to February)
Admission ends 30 minutes before closing time
Admission
800 yen (Goten palace buildings), admission to the rest of the grounds is free except during the cherry blossom season when a 500 yen admission fee applies.
Questions? Ask in our forum.
Arashiyama Hanaikada

A little, superior ryokan right near Togetsukyo Bridge in Arashiyama. Free transfer from JR station. Private bath and open-air baths available. 5min walk to the Bamboo Groves.

View site

Sponsored