Kyoto National Museum
Well presented exhibitions on history and art
Opened in 1897, the Kyoto National Museum (京都国立博物館, Kyōto Kokuritsu Hakubutsukan) is one of Japan's oldest museums and one of only four top-level national museums alongside the Tokyo National Museum, Nara National Museum and Kyushu National Museum.
Currently all of the museum's exhibitions are held at the Heisei Chishinkan, a modern building opened in 2014 and designed by Taniguchi Yoshio who is also known for the Horyuji Homotsukan at the Tokyo National Museum, the Mimoca Art Museum in Marugame and his redesign of the Museum of Modern Art in New York. The museum's Meiji Kotokan, a beautiful redbrick building from the Meiji Period (1868-1912) is currently undergoing renovation works and is not open to the public.
Exhibitions from the museum's permanent collection are currently being held only during short periods of the year and display a wide variety of cultural properties, including archaeological relics, sculptures, ceramics, calligraphy, costumes and paintings. During most of the rest of the year, the museum is used to stage special exhibitions on various themes. In between exhibitions, only the museum garden is open to the public.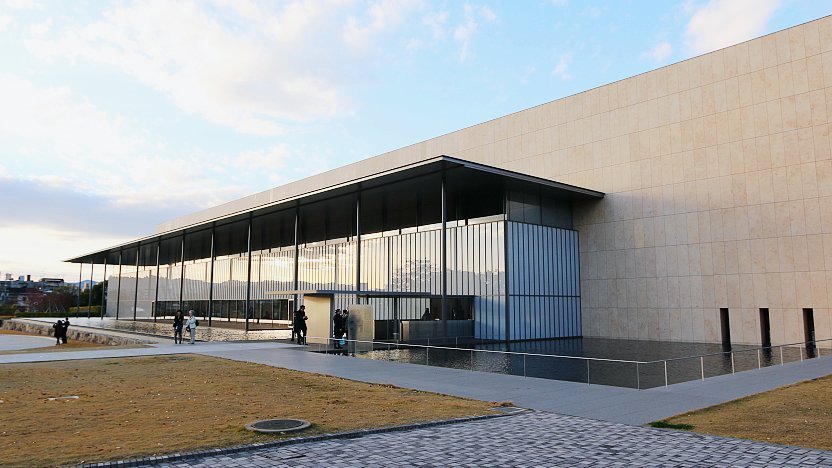 The Kyoto National Museum is located across the street from Sanjusangendo, next to the Hakubutsukan-Sanjusangendo-mae bus stop (10 minutes, 230 yen from Kyoto Station by bus numbers 100, 206 or 208). Alternatively, the museum can be reached in a five minute walk from Shichijo Station along the Keihan Line or in a 20-25 minute walk from Kyoto Station.
How to get to and around Kyoto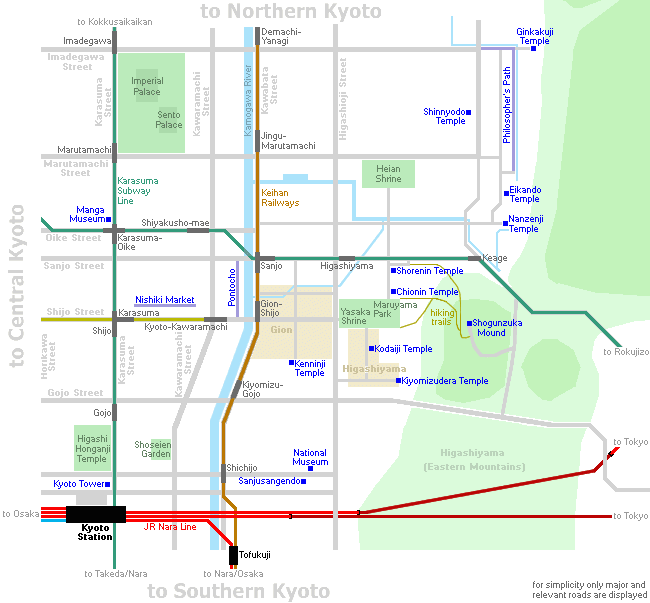 Hours
During special exhibitions: 9:00 to 17:30 (until 20:00 on Fri and Sat)
During regular exhibitions and between exhibitions: 9:30 to 17:00
Admission ends 30 minutes before closing.
Admission
Regular exhibition from the collection: 700 yen
Special exhibitions: admission varies, typically around 1500 yen
Garden only (between exhibitions): 300 yen
Questions? Ask in our forum.