Yoshiminedera Temple
Temple on Kyoto's western mountains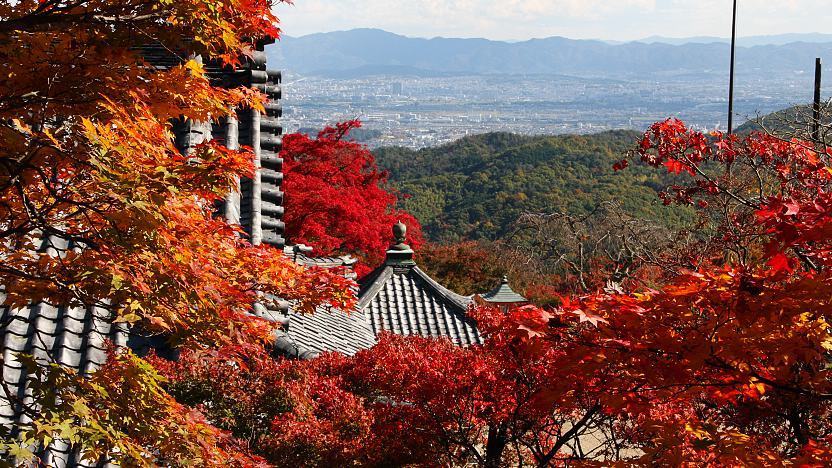 Yoshiminedera (‹g•ôŽ›) is a temple of the Tendai sect of Japanese Buddhism located in Kyoto's western mountains. Similar to Kiyomizudera on the opposite side of town, Yoshiminedera is built along the mountain side and looks out onto Kyoto. The temple grounds are spacious, and there are many buildings distributed up the mountain side.
A priest from Enryakuji, named Gesan, established Yoshiminedera as a personal retreat in 1029. In 1467 the temple was destroyed in the Onin War but was rebuilt in 1621. The temple's main objects of worship are a Kannon statue carved by Gesan and a Kannon statue given to the temple by Emperor Gosuzaku in 1042.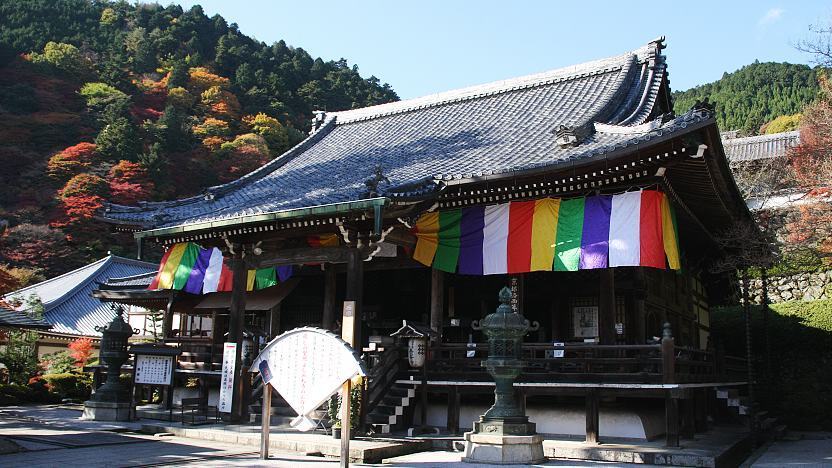 Yoshiminedera's main building, the Hondo, is located just after the Sanmon, the temple's main entrance gate. Beside the Hondo stands a treasure house, where some of the temple's artifacts are on display. Paths lead up the mountainside from these buildings with numerous smaller temple structures along the way. The views onto the city below are quite impressive.
In addition to the buildings, the temple has a few revered trees. One of these is a unique 600 year old pine tree that is only 2 meters tall but 40 meters wide. The temple area is particularly beautiful in combination with the changing colors of the fall season, which attract considerable crowds and are usually best in the second half of November.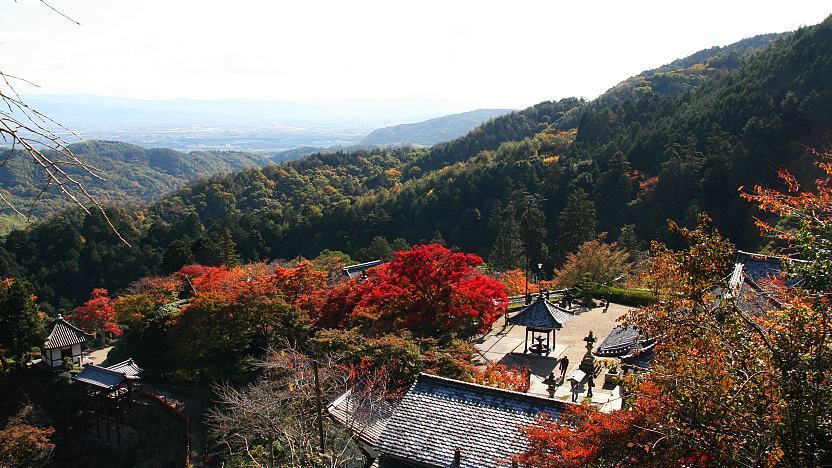 Take either the JR Kyoto Line from Kyoto Station to Mukomachi Station (7 minutes, 180 yen) or the Hankyu Kyoto Line from central Kyoto to Higashimuko Station (20 minutes, 230 yen). From either station, the temple can be reached by Hankyu Bus #66 in 30 minutes and for 390 yen one way. There is one bus per hour.
From early January through February, the buses operate only as far as Koshio (¬‰–) near Jurinji Temple, from where it is 1.5 kilometers (or a 20-30 minutes walk) to Yoshiminedera.
How to get to and around Kyoto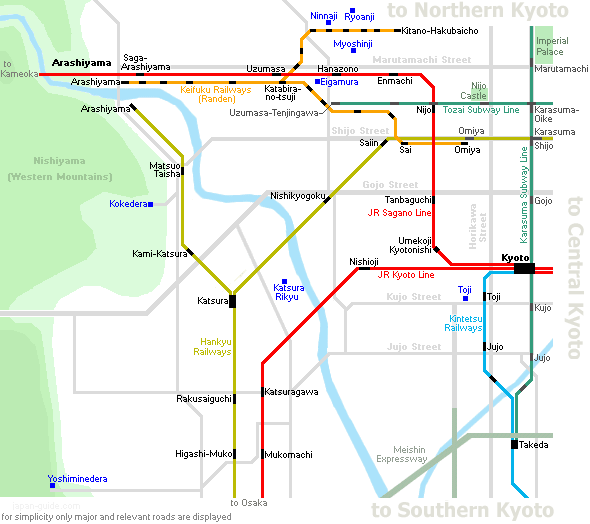 Hours
8:30 to 17:00 (from 8:00 on weekends and
public holidays
)
Admission ends 15 minutes before closing.
Questions? Ask in our forum.
Ryokan Hirashin

A traditional hotel with spacious rooms and high speed Wi-Fi. Conveniently located in the heart of Kyoto city. 3min to Shijo Karasuma Sta. and 5min to the famous Nishiki Market.

View site

Sponsored
Top rated in Kyoto
powered

by