Takao
Wooded valley with temples north of Kyoto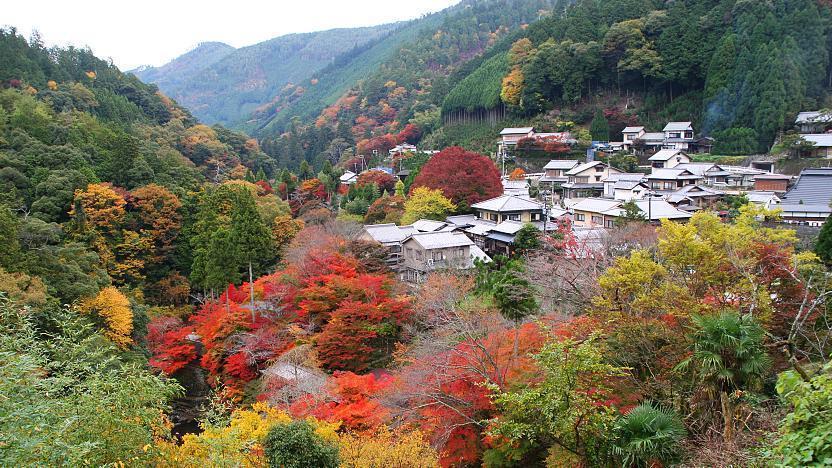 Takao ('—Y) is a sparsely populated, mountainous area with three historic temples along its forested valley, a one hour bus ride north of central Kyoto. Worth a visit at any time of the year, Takao is most popular when the autumn colors peak usually around mid November.
Kozanji Temple dates back to 774 and is recognized as a World Heritage Site. Inside Kozanji, visitors can see what some consider Japan's first manga, a scroll depicting animals in a satire of the court life of the Heian Period. In another first, Kozanji is considered the original site of tea cultivation in Japan. The original tea plantation has recently been restored for visitors to see.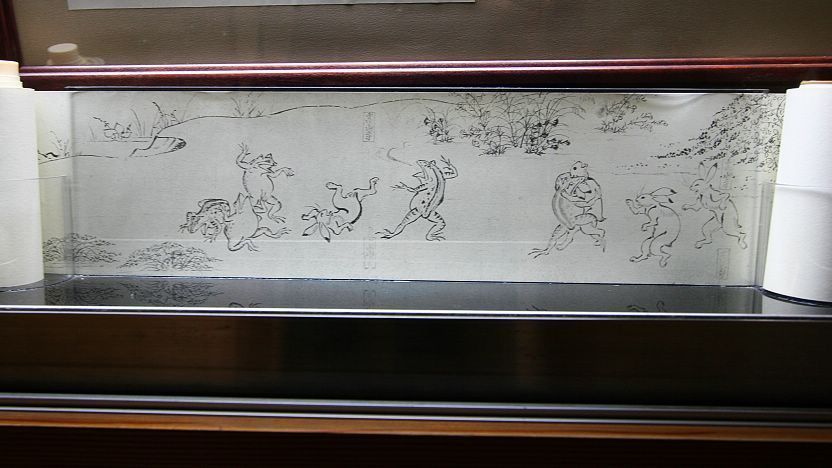 Jingoji Temple is the most visited among Takao's temples. A long set of stone stairs make for an impressive and tiring approach. The temple grounds feature a large entrance gate and multiple halls, as well as a path to an observation point with views over the valley. Small clay discs with inscriptions can be purchased there to be thrown into the valley for good luck.
Saimyoji Temple was originally built as a detached temple of Jingoji. It is not as big or impressive as Jingoji, but still interesting. The vermilion covered Shigetsukyo Bridge, which leads over a river to the temple entrance, is a particularly well known sight.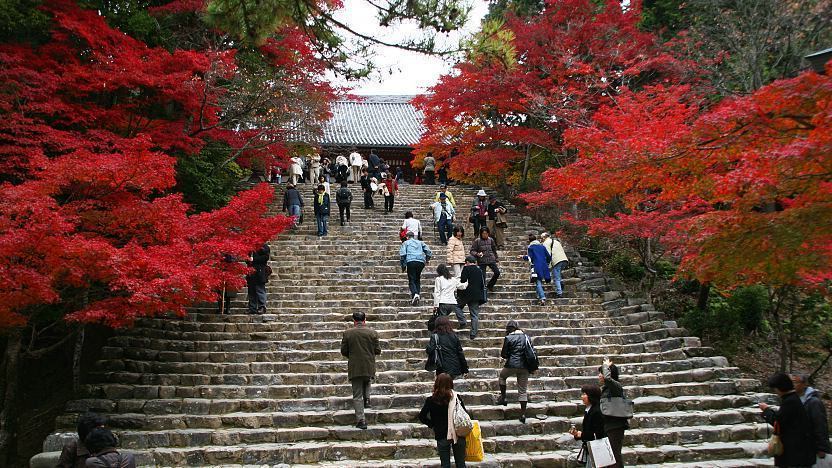 Takao is connected with central Kyoto by local JR buses and Kyoto City Bus. Since March 2021, Takao is part of the city's flat-fare zone, and buses to Takao have become fully covered by Kyoto's one-day bus pass (even JR buses).
JR buses for Takao leave from Kyoto Station every 20 to 30 minutes, cost 230 yen one way and take 50 minutes to get to Takao. The buses can also be boarded at stops along the way, including JR Nijo Station and Ninnaji. The JR buses are also covered by the Japan Rail Pass, JR Kansai Area Pass, JR Kansai Wide Area Pass and a few other rail passes by JR West.
Takao can also be reached by Kyoto City Bus number 8, which departs from Shijo-Karasuma every 30 to 60 minutes, costs 230 yen one way and takes 45 minutes.
In the Takao area, the buses stop at the Takao bus stop ('—Y), which is most convenient for accessing Jingoji and Saimyoji, before terminating at the Toganoo bus stop ('̃m"ö), which is most convenient for accessing Kozanji. About half of the JR buses continue to run deeper into the valley instead of terminating at the Toganoo bus stop.
How to get to and around Kyoto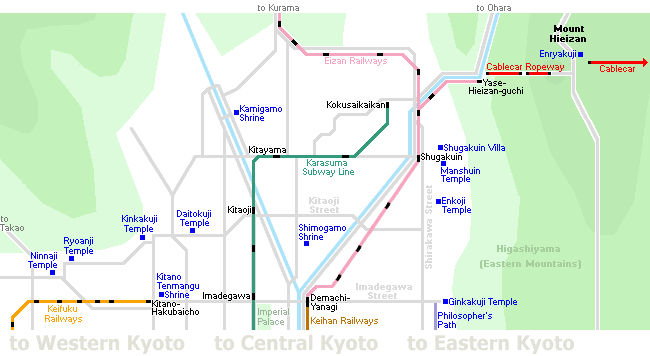 Saimyoji
Hours
9:00 to 17:00 (entry until 16:30)
Closed
December 31 to January 1
Kozanji
Admission
Free for grounds, 800 yen to see the "first manga" scroll. During the fall season entrance onto the grounds is 500 yen.
Questions? Ask in our forum.
Arashiyama Hanaikada

A little, superior ryokan right near Togetsukyo Bridge in Arashiyama. Free transfer from JR station. Private bath and open-air baths available. 5min walk to the Bamboo Groves.

View site

Sponsored
Top rated in Kyoto
powered

by