Toei Uzumasa Eigamura
Theme park and film set combined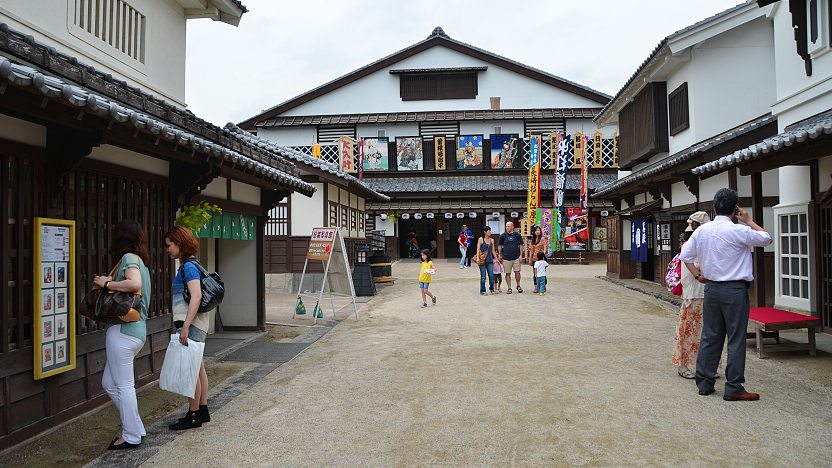 The Toei Uzumasa Eigamura (ôîëfĹżÉ`ëfëŠĹ║, Tōei Uzumasa Eigamura; also known as Kyoto Studio Park) is a film set and theme park in one. Essentially a small town from the feudal ages, the park features a collection of various traditional buildings which are occasionally used as a backdrop for filming historical movies and television dramas.
The park includes entire streets depicting town scenes, including a replica of the old Nihonbashi Bridge, a traditional court house, a Meiji Period police box and part of the former Yoshiwara red light district. Park attendants dressed in historic costumes add to the atmosphere of the town. Actual filming takes place occasionally in various parts of the park, and visitors are welcome to observe the action.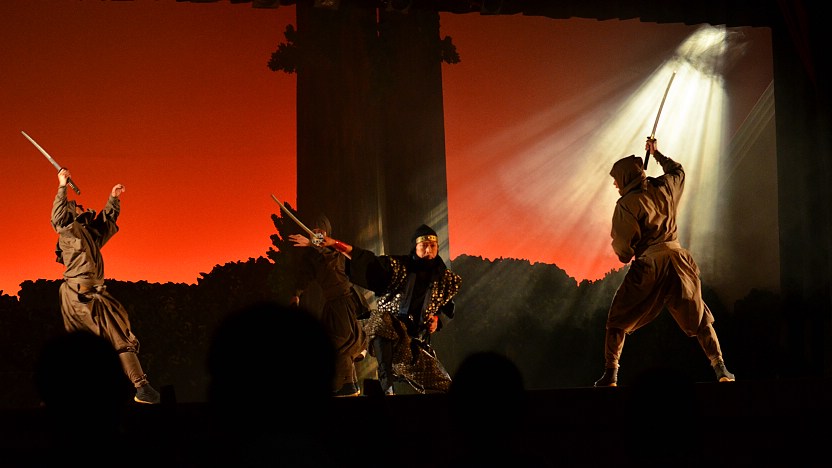 Eigamura also has several other attractions and amusements for guests to experience including ninja performances, a ninja maze, a 360 degree 3D theater, filming demonstrations, and a haunted house that is claimed to be one of the scariest in Japan. Some of these require additional entrance fees. There are also exhibitions about popular TV series, video arcades, games, restaurants and souvenir shops.
It is also possible to dress up in period dress and get photographed in more than 30 different attires including samurai, geisha and ninja (from around 6,000 yen). Guests may also rent period style costumes to wear as they enjoy the park.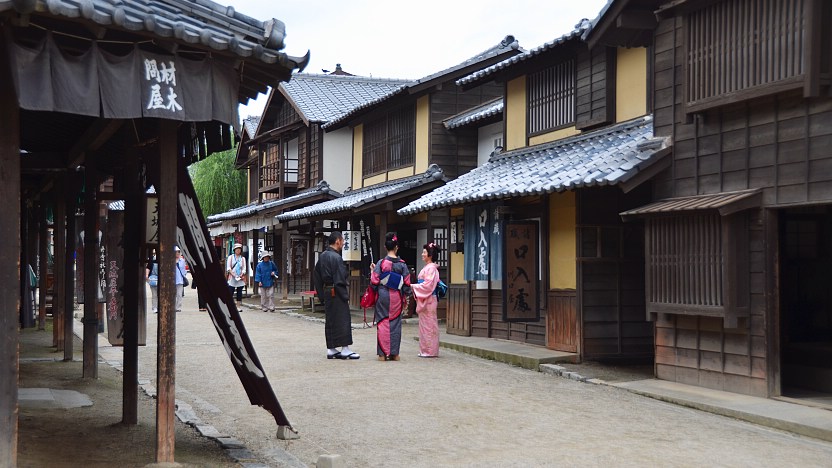 The Toei Eigamura is a five minute walk from Uzumasa-Koryuji Station on the Keifuku Arashiyama Line (10 minutes, 250 yen from Shijo-Omiya or Arashiyama) or a 15 minute walk from JR Hanazono Station (10 minutes, 200 yen from Kyoto Station).
It can also be reached in about half an hour by Kyoto City Bus 75 or Kyoto Bus 73, 76 or 83 from Kyoto Station or by Kyoto City Bus 11 or 91 or Kyoto Bus 63 or 66 from Shijo/Kawaramachi.
How to get to and around Kyoto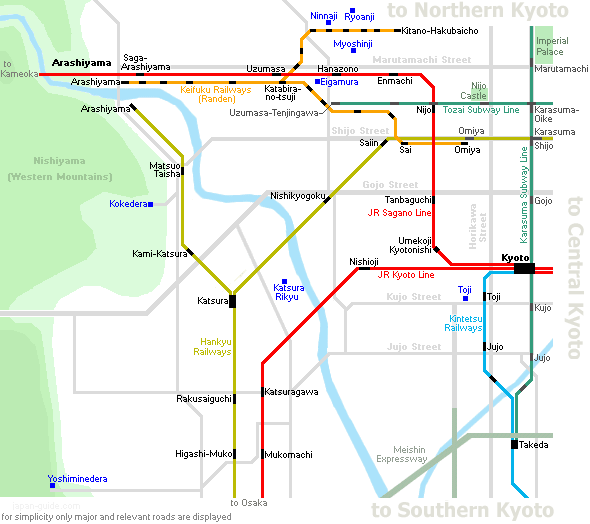 Hours
Typically from 9:00 or 10:00 until 17:00
Admission ends one hour before closing time
Closed
Infrequent irregular closures for maintenance
Admission
2400 yen (some attractions require additional entrance fees)
Questions? Ask in our forum.
Arashiyama Hanaikada

A little, superior ryokan right near Togetsukyo Bridge in Arashiyama. Free transfer from JR station. Private bath and open-air baths available. 5min walk to the Bamboo Groves.

View site

Sponsored
Top rated in Kyoto
powered

by