Manshuin Temple
Important temple near Shugakuin Imperial Villa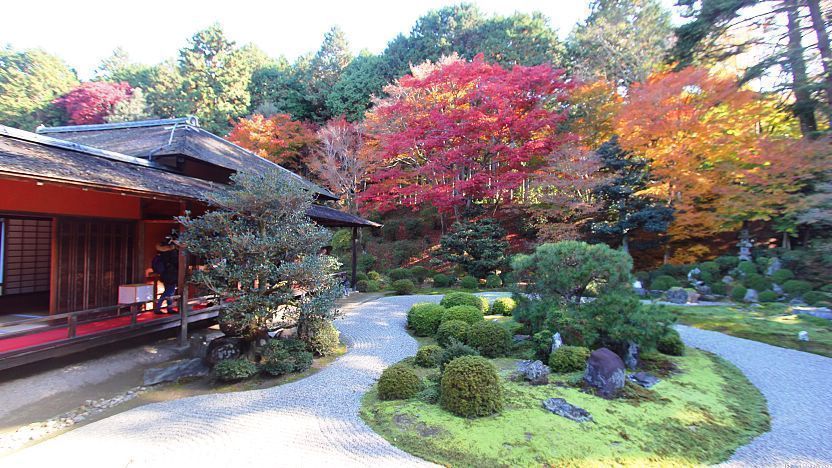 Manshuin (™ÖŽê‰@) is a temple of the Tendai sect of Japanese Buddhism, which was established in the 8th century by the revered monk Saicho, the sect's founder. It is located in the Shugakuin area, just one kilometer from the Shugakuin Imperial Villa northeast of Kyoto's city center. The temple is a so called monzeki temple, indicating that it used to be headed by priests of imperial or aristocratic lineage in the past.
The temple contains several rooms that are considered outstanding examples of Shoin architecture, a style of architecture and interior design that developed during the Muromachi Period (1333-1573). The rooms are characterized by tatami mat covered floors, removable sliding doors (fusuma) and elements such as a study desk, staggered shelves and an alcove (tokonoma). The style very much defines what even today is understood as a traditional Japanese style room.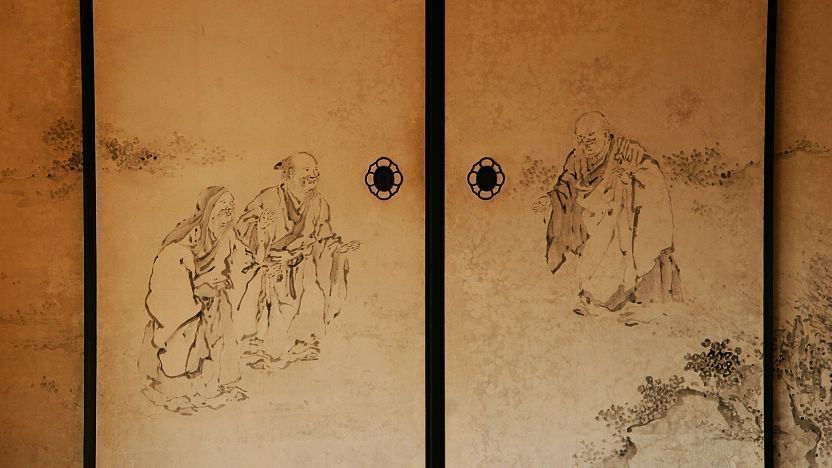 Manshuin temple is also known for the paintings by leading artists that decorate the sliding doors (fusuma) and folding screens (byobu) in its various rooms. Many of the rooms are named after their feature paintings, such as the "Peacock Room", "Tiger Room" and "Twilight Room".
The temple's garden is a nice representation of karesansui, whereby raked gravel is used instead of water. There are two islets in this artistic sea of pebbles, one of which accommodates a 400 year old pine tree in the shape of a crane. Manshuin is known for its beautiful autumn colors which usually reach their peak around late November. The best colors are provided by the maple trees that surround the temple's outer wall and eastern gate.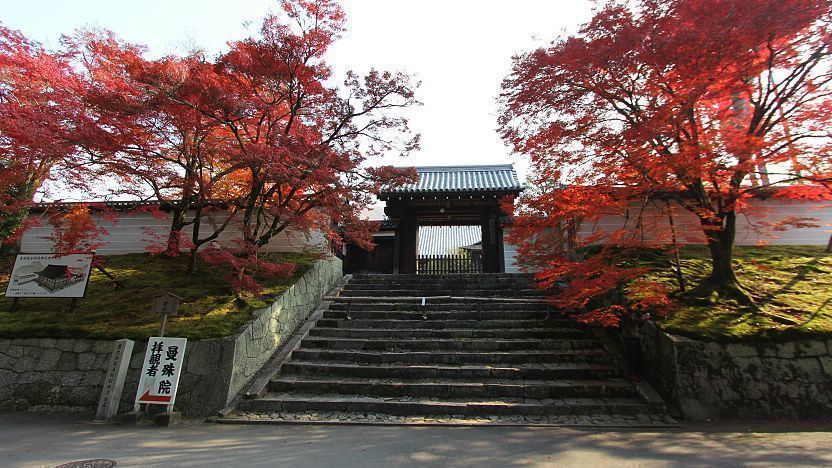 Manshuin Temple is located northeast of central Kyoto. It can be reached in a 15-20 minute walk from Shugakuin Station along the Eizan Railways or in a 10-15 minute walk from the Shugakuin Imperial Villa.
By train
From Kyoto Station, take the JR Nara Line to Tofukuji Station, transfer to the Keihan Main Line and alight at the final stop Demachiyanagi Station. From there, take the Eizan Railways to Shugakuin Station. The whole trip takes about 40 minutes and costs 650 yen one way.
By bus
Take bus number 5 from Kyoto Station to the Ichijoji Shimizucho (ˆêæŽ›´…'¬) bus stop. The bus ride takes about 50 minutes and costs 230 yen one way. From the bus stop, the temple can be reached in a 10-15 minute walk.
How to get to and around Kyoto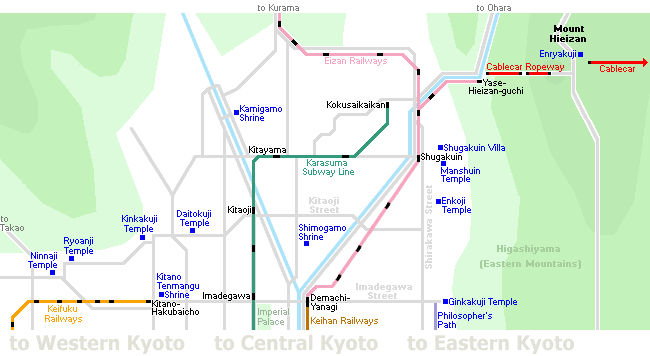 Hours
9:00 to 17:00 (entry until 16:30)
Questions? Ask in our forum.
Arashiyama Hanaikada

A little, superior ryokan right near Togetsukyo Bridge in Arashiyama. Free transfer from JR station. Private bath and open-air baths available. 5min walk to the Bamboo Groves.

View site

Sponsored