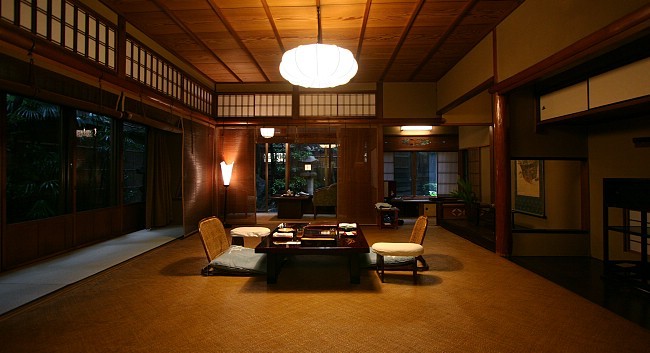 Kyoto offers a wide range of accommodations, including domestic and international hotel chains, inexpensive hostels and vacation rentals. It is also a great city to experience a traditional ryokan. Below is a brief introduction to Kyoto's main hotel districts, their advantages as a base for tourists and some recommended hotels: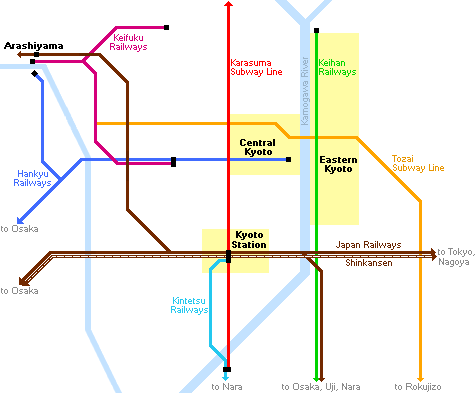 Kyoto Station
Although not as atmospheric as Kyoto's city center, the area around Kyoto Station is very convenient and offers lots of hotels, shops and dining options within easy reach. The station is a major transportation hub with easy access to virtually all of the sightseeing spots around Kyoto, direct trains to Nara and Osaka and shinkansen connections to Tokyo, Hiroshima and beyond.
Backpackers Hostel Ks House Kyoto
One of Kyoto's most popular hostels. A ten minute walk from Kyoto Station.
Reserve through Agoda or Booking
Hotel Granvia Kyoto
Located inside Kyoto Station, this is Kyoto's most convenient 4-star hotel.
Reserve through Agoda or Booking
Hotel Hokke Club Kyoto
Inexpensive, no-frills business hotel conveniently located across from Kyoto Station.
Reserve through Agoda or Booking
Hyatt Regency Kyoto Hotel
Elegant luxury hotel located near Sanjusangendo Temple.
Reserve through Agoda or Booking
Miyako City Kintetsu Kyoto Station
Convenient business hotel located inside Kyoto Station.
Reserve through Japanican
New Miyako Hotel Kyoto
Reasonably priced 3-star hotel located just across the street from Kyoto Station.
Reserve through Agoda or Booking
Central Kyoto
The area surrounding the intersection of Shijo and Kawaramachi has the largest and most atmospheric collection of shopping and dining options in the city. A wide range of popular hotels can be found in the area, mostly located along Shijo and Sanjo street and further north around the Kyoto City Hall. Despite lacking a JR train station, the area is nonetheless a secondary transportation hub for Kyoto, with bus and train connections to the various sights around the city in addition to direct trains to Osaka.
Khaosan Kyoto Guest House
Cheap and popular hostel located in the heart of the city near Kawaramachi Station.
Reserve through Agoda or Booking
Royal Park Hotel The Kyoto
Modern hotel along Sanjo Street close to Pontocho and other dining options.
Reserve through Agoda or Booking
Tawaraya
We consider this to be the best ryokan in Japan. Housed in a beautiful building, Tawaraya offers high class Kyoto cuisine and great hospitality.
Reserve through Japanican
Eastern Kyoto
Calmer and quieter than other parts of Kyoto, the area around Eastern Kyoto is no less atmospheric. The area boasts a wide range of modern and traditional accommodations, especially in the Higashiyama District due to its distinct historic flair. Eastern Kyoto also offers a larger selection of vacation rental properties in its more residential neighborhoods.
Japan Experience Houses
Wide variety of vacation rentals in quieter residential neighborhoods. Good traveler support.
Reserve through official website
Motonago
Atmospheric traditional ryokan in the center of the historic district welcoming many foreign guests.
Reserve through Agoda or Booking
The Westin Miyako
High quality resort hotel in the hills near Nanzenji Temple.
Reserve through Agoda or Booking
Questions? Ask in our forum.