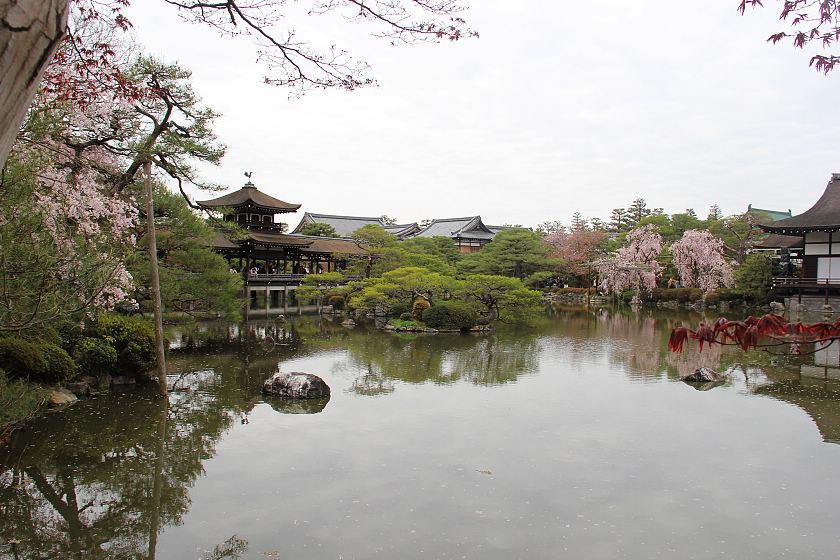 The cherry blossom season is beginning to wind down in many areas of Japan; the sakura 'front' having now spread up to the Tohoku region with Sendai announcing full bloom yesterday. As we expect the cherry blossoms to start reaching their optimum viewing state in parts of the country with higher elevations, today I made a visit to Kyoto to see how the blossoms were doing in the ancient captial.
Raina reported that cherry blossoms in the city were past their peak in her report two days ago, and today I found that this trajectory has continued, with many trees having now shed most of their blossoms (helped along no doubt by the rain showers the city has experienced since then). Despite this, there are still some pockets of later-blooming cherry trees that are in an optimum viewing state, and should resist the rain forecast over the next couple of days to remain spectacular even into next week.
I started off my day at the famous Heian Shrine, one of Kyoto's most popular spots to see cherry blossoms. It seems the season here is windeing down, with a lot of the color now speckled on the ground. Despite this, there are some trees still looking very pretty, but the displays here may very well be dampened here by the rain and gusts of wind forecast over the next couple of days.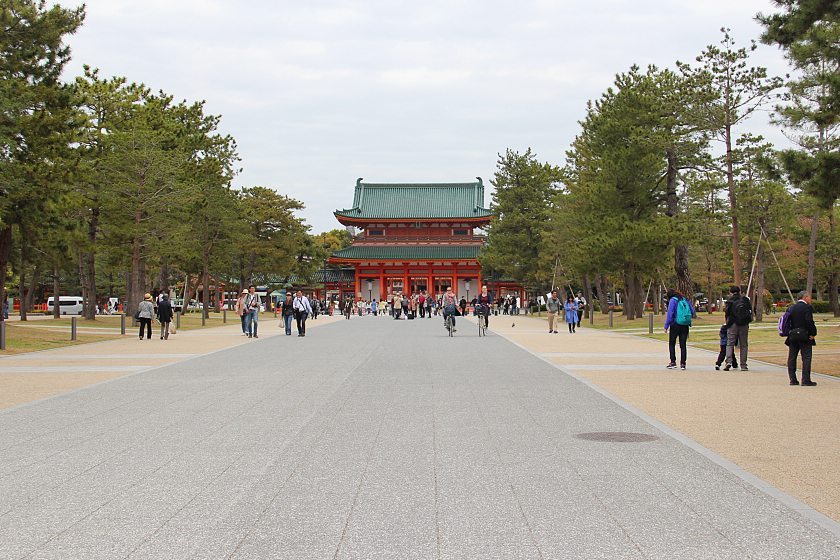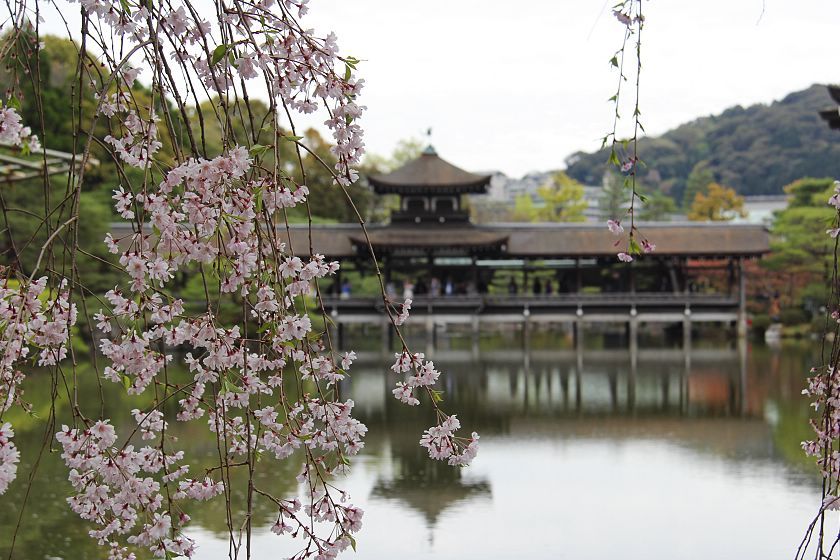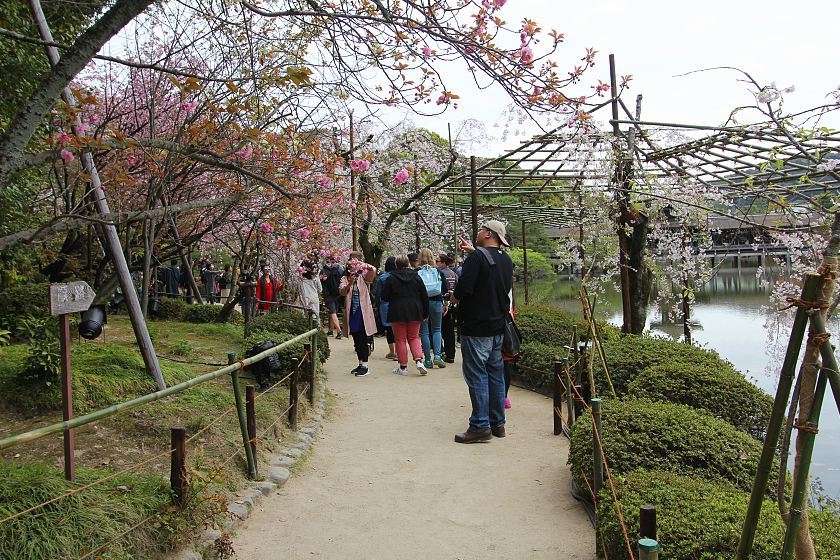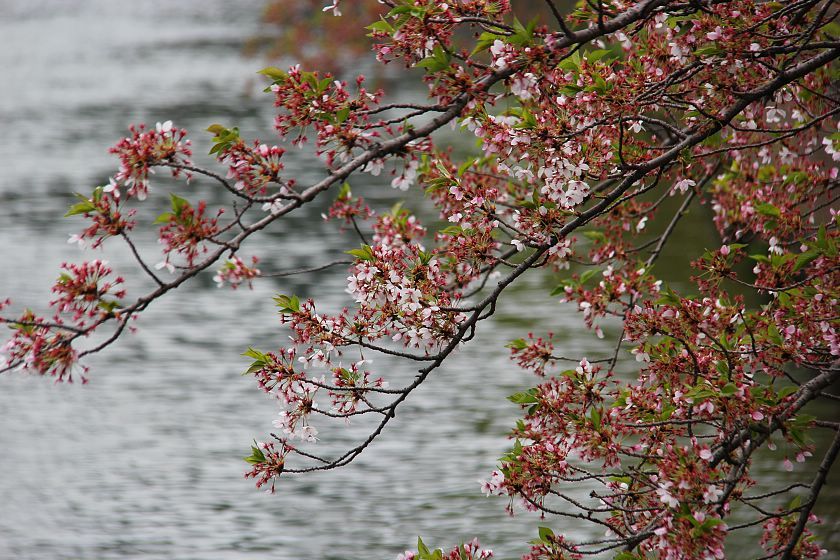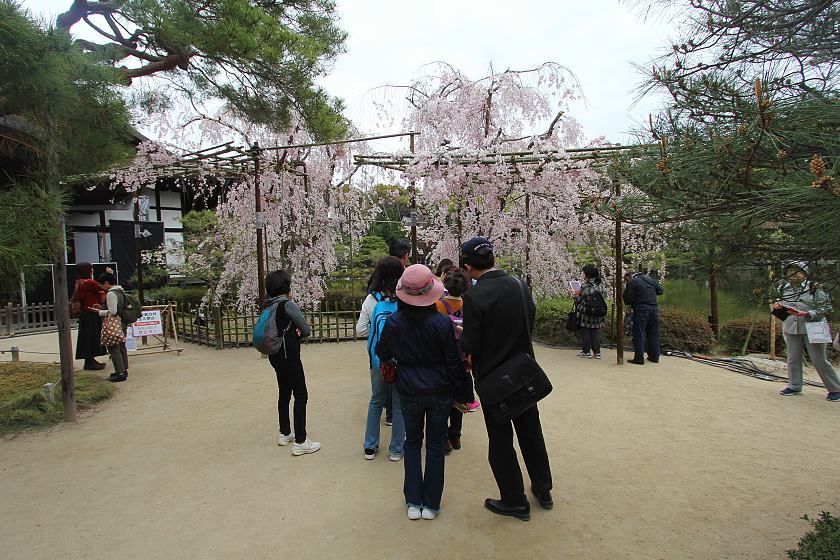 My next stop of the day was at Nijo Castle, which was similar to Heian Shrine in that, while some of the cherry trees have shed most of their blossoms and are now sporting green leaves, some varieties remained vibrant and made for beautiful displays. Still very much worth a visit for color chasers, I feel like this will only remain the case for the next couple of days should the forecast weather come to pass.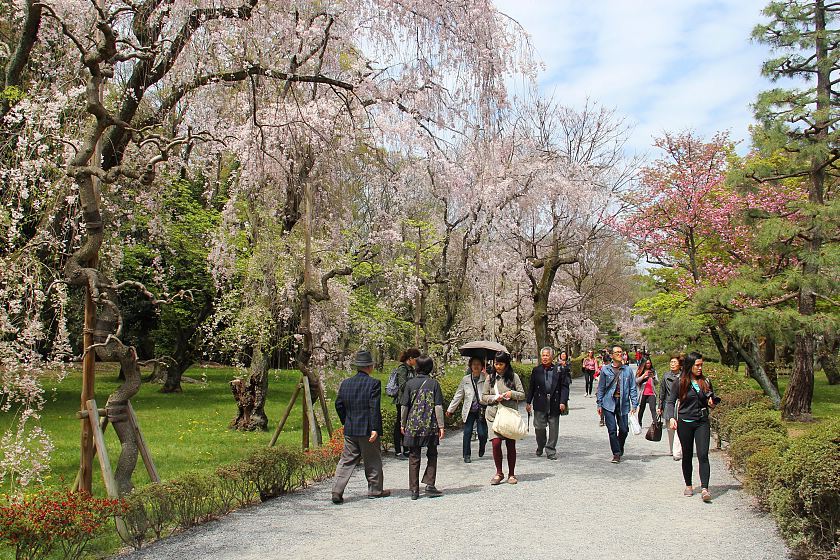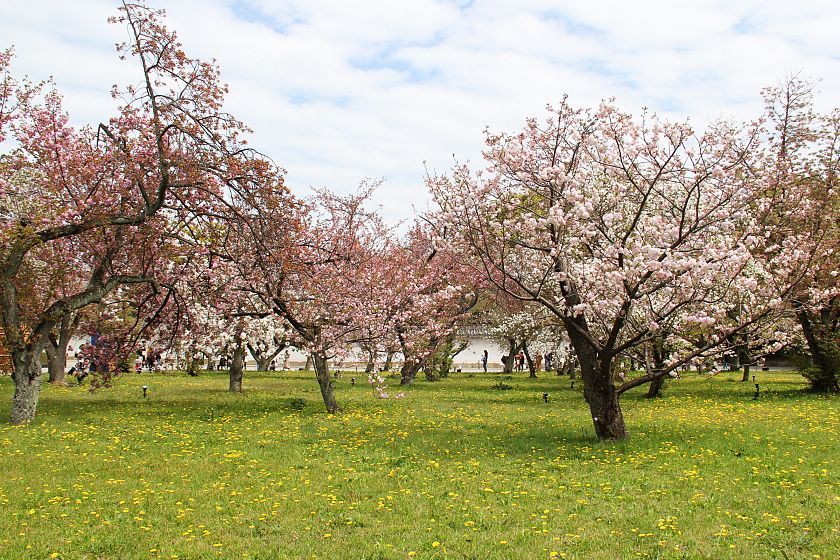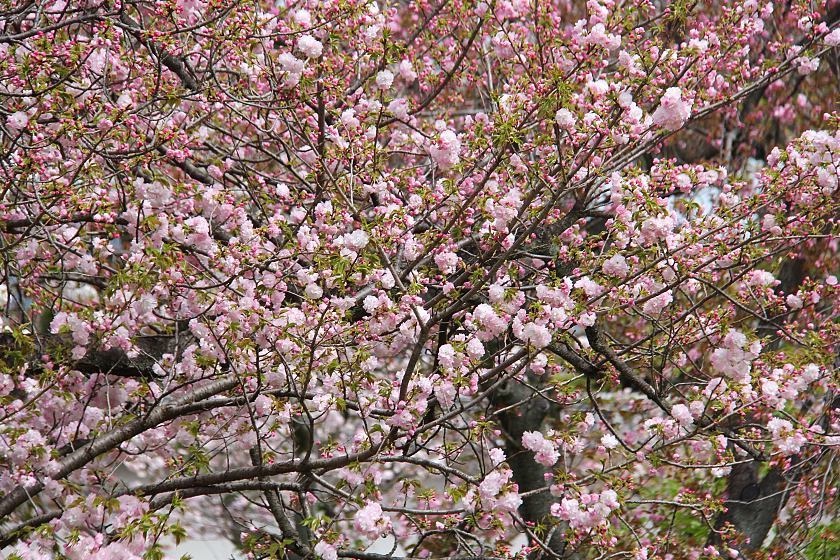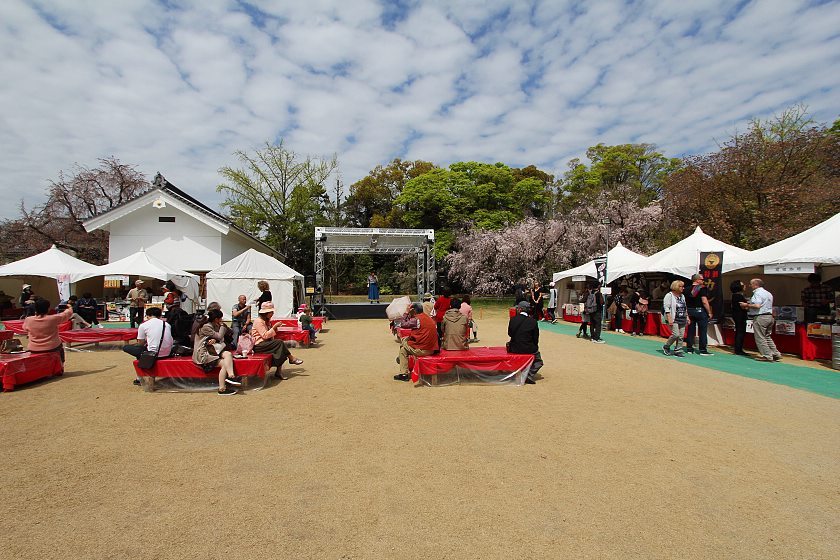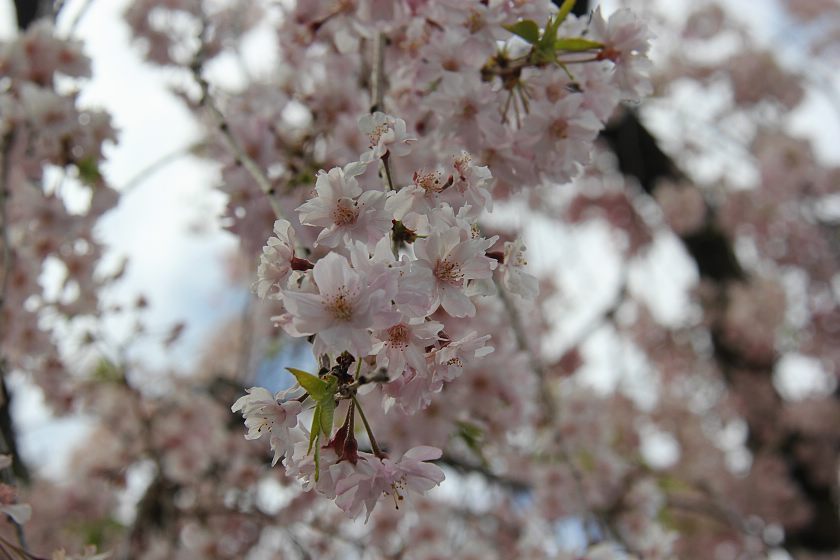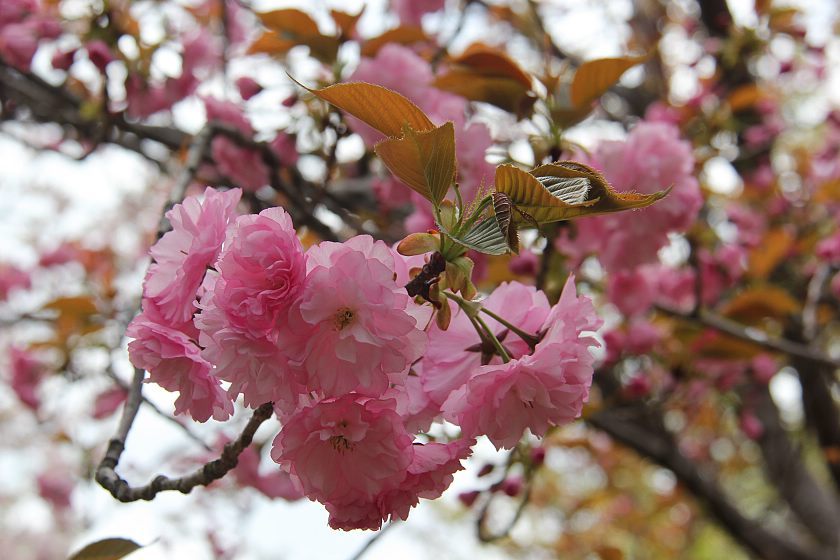 My final stop today was at Haradani-en Garden in the northwest of the city. This garden is popular for its species of late-blooming cherry tree that typically provide a beatuiful spectacle for those who have missed the peak of the colors elsewhere. Today didin't dissapoint as the garden was awash with vivid pinks and whites. Definitely not a place for those with an aversion to crowds, I expect that the blossoms here could resist the inclement weather forecast over the next couple of days to remain spectacular into next week.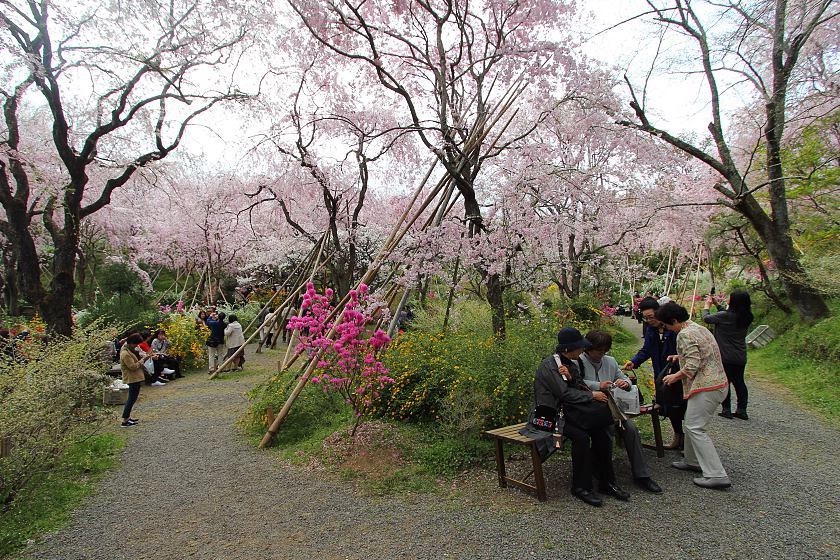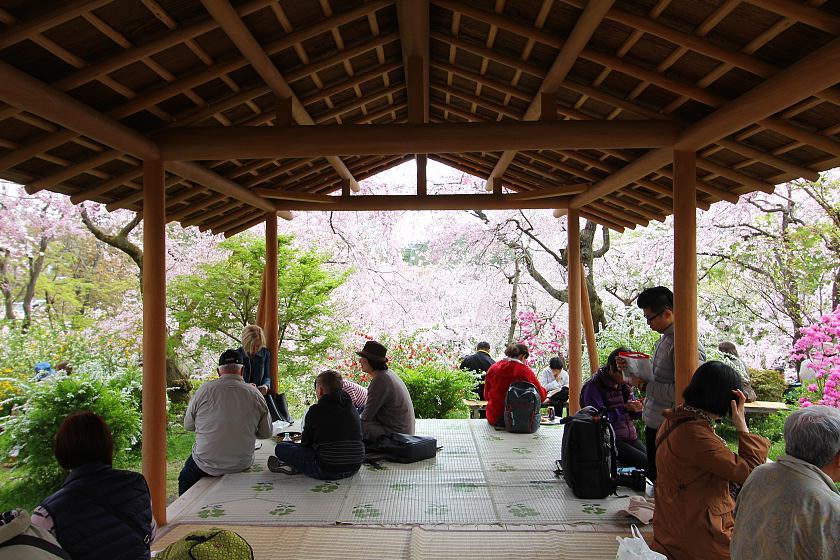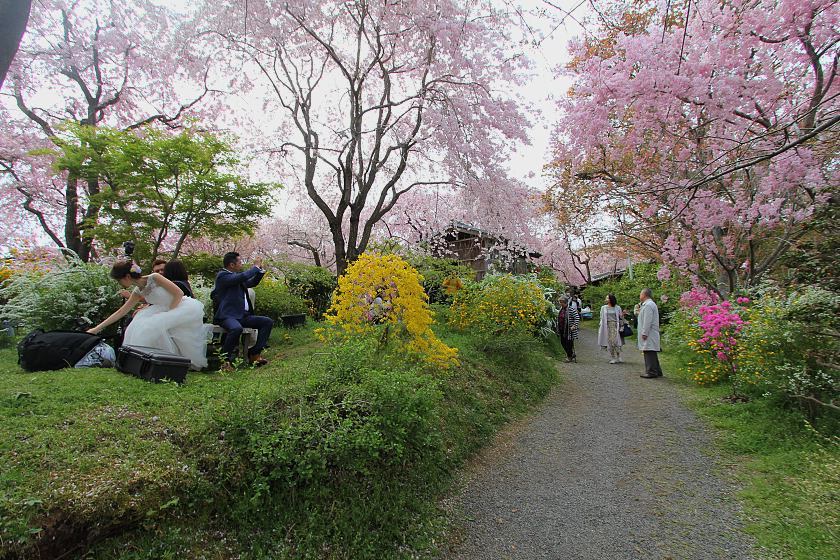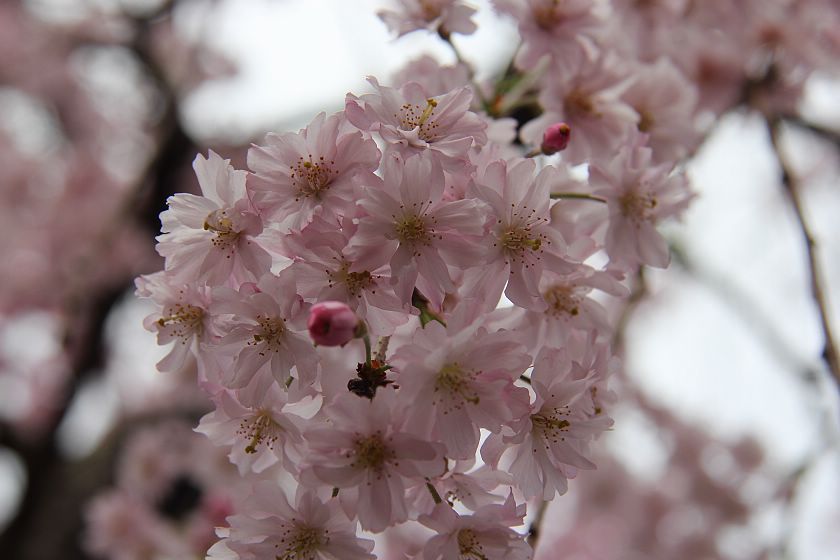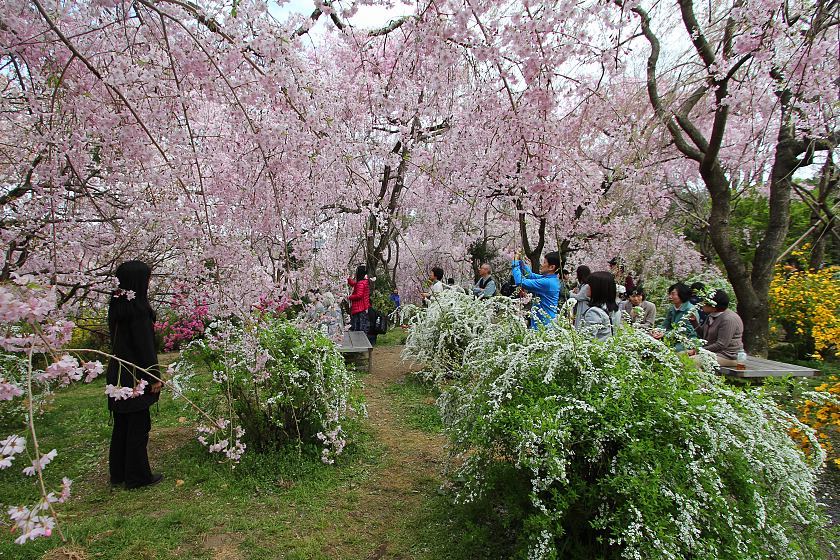 Questions? Ask in our forum.