Cherry Blossoms 2011: Kyoto Report (4/9)
Cherry Blossom Report 2011
Official cherry blossom reports by japan-guide.com
This year's cherry blossom season will be overshadowed by the tremendous loss caused by the recent earthquake. However, we believe that the blossoms will serve as symbols of hope and resilience and a source of motivation along Japan's road to recovery. With this in mind, we never hesitated to go ahead with our annual reports in order to inform travelers in Japan and readers across the world about this year's cherry blossom season.
2011 Cherry Blossom Forecast - Schedule of upcoming reports - Post your own report
Popular cherry blossom spots - How to do hanami? - Cherry tree varieties
2011/04/09 - Kyoto Report
by scott
Today I made our fifth cherry blossom report trip to Kyoto this year to revisit Arashiyama, the Philosopher's Path, and Kiyomizudera Temple.
Arashiyama
April 9, 2011- full bloom
Arashiyama was pretty damp this morning due to a light drizzle that began yesterday afternoon and only just stopped as I stepped of the train in the small riverside town. Luckily the rain was light enough and the blossoms are still strong enough that they survived the night without any real damage.
Since Schauwecker's visit on March 29, 2011, the cherry blossoms have fully opened and are currently at full bloom. The look like they have only just reached full bloom, and I would expect them to continue to look their best for at least a few more days.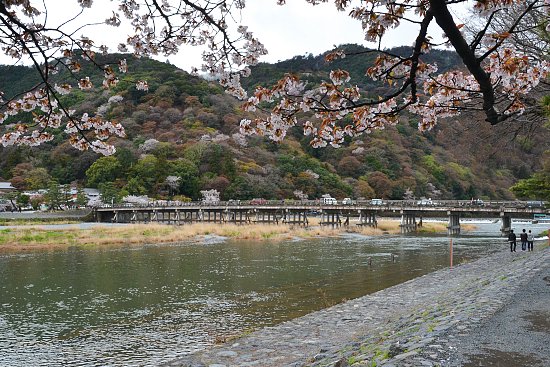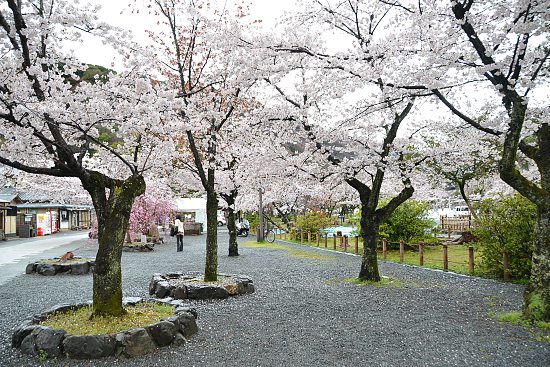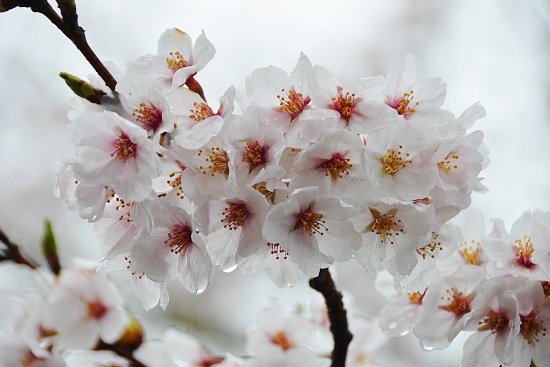 There is a second cherry blossom area one more bridge over from Nananoshima Park on the western side of Togetsukyo Bridge. It is a great area for hanami parties as the ground is covered in grass and you can set up directly under the trees.
The cherry blossoms in this area, however, were slightly behind the trees along the river. They are quickly approaching full bloom though and look like they will fully open in the next day or two.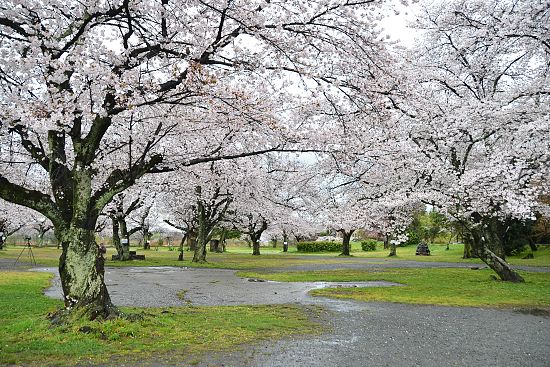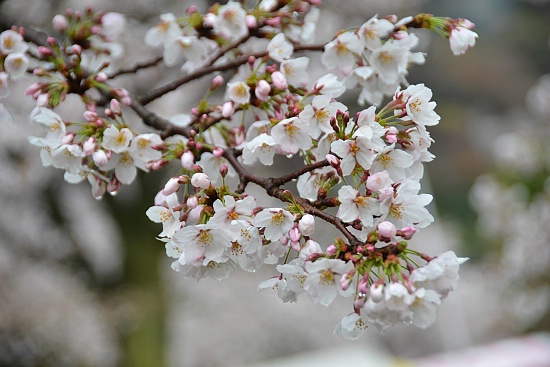 Philosopher's Path
April 9, 2011- full bloom
I revisited the Philosopher's Path again today and had the opposite experience from my last visit on April 1, 2011. This time the path was bustling with people and the blossoms were at full bloom. I think I hit it right at the peak of the season today, and this is probably the best I've ever seen the Philosopher's Path.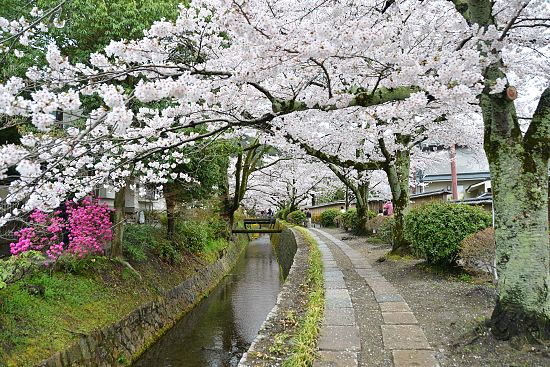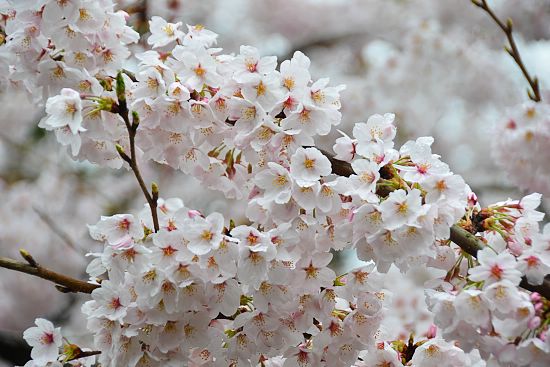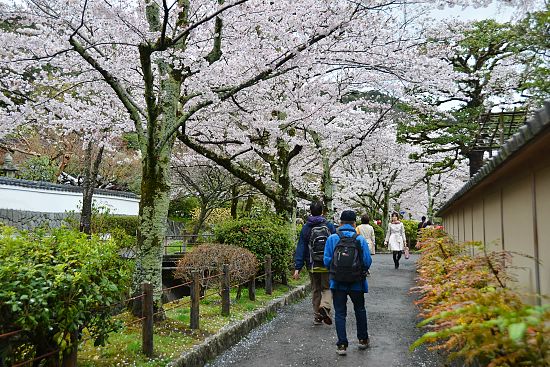 Kiyomizudera Temple
April 9, 2011- full bloom
Finally I ended my day with a revisit to Kiyomizudera Temple. Just like at both of my earlier stops today, I was greeted by beautiful cherry blossoms in full bloom all around the temple grounds. The best ones were towards the temple's exit which looked very full and fresh and like they have only just completely opened. Again, I expect that the trees around Kiyomizudera will remain at their best for at least a few more days.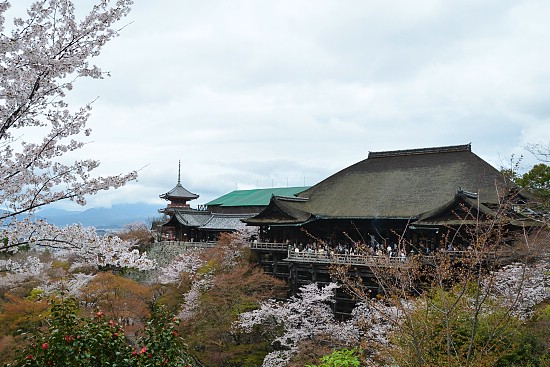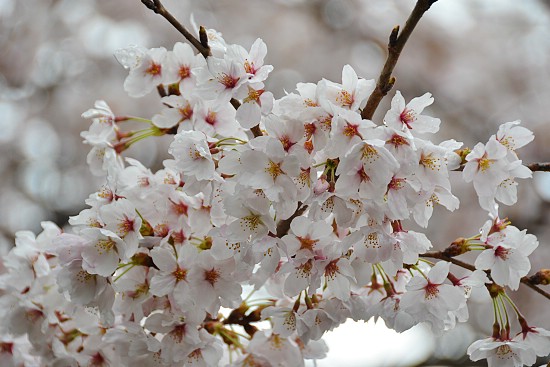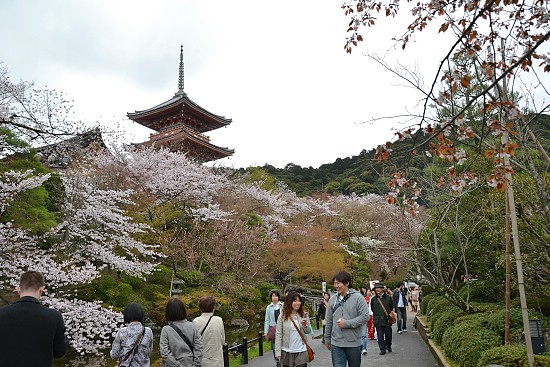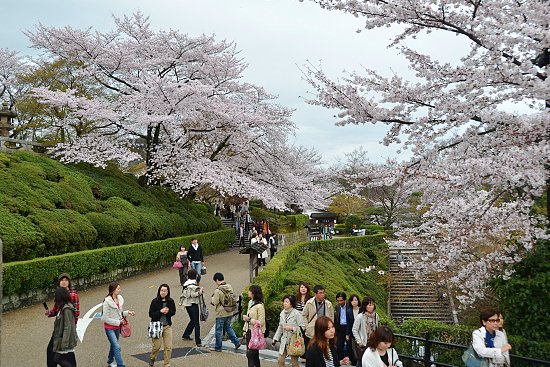 Questions? Ask in our forum.