Cherry Blossoms 2009: Himeji Report (4/14)
Cherry Blossom Report 2009
by japan-guide.com
This is the official japan-guide.com cherry blossom report for 2009. Please visit also our guide to cherry blossoms for more general information and forecasts.
2009/04/14 - Himeji Report

by francois
Himeji Castle
April 14, 2009 - beyond peak
Himeji Castle is a large castle located in the city of Himeji. There are approximately 1000 cherry trees on the castle grounds.
The cherry blossom season has nearly passed at Himeji Castle. The rain today will surely hasten the process. There are a few trees still near full bloom, but for the most part the cherry trees have lost the majority of their petals. There are also some late blooming Yaezakura, which can be found in the garden area west of Sannomaru Square.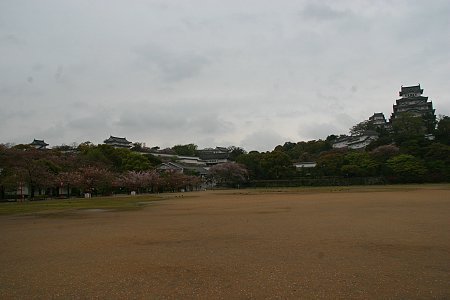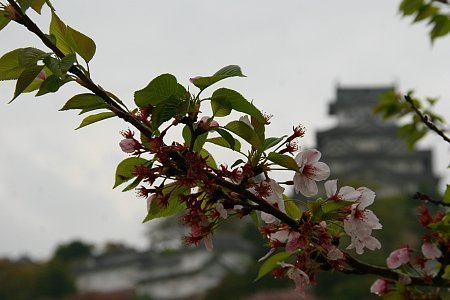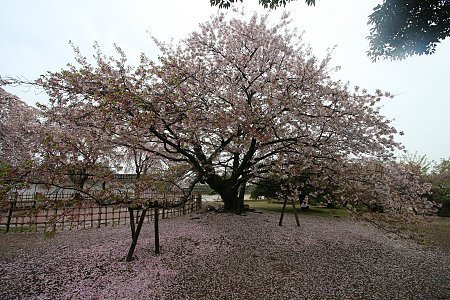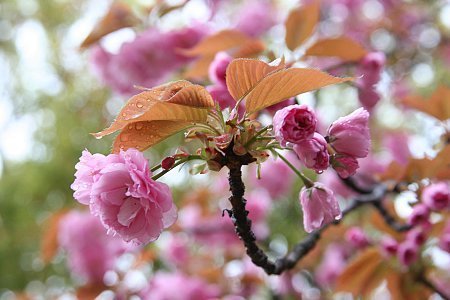 Questions? Ask in our forum.