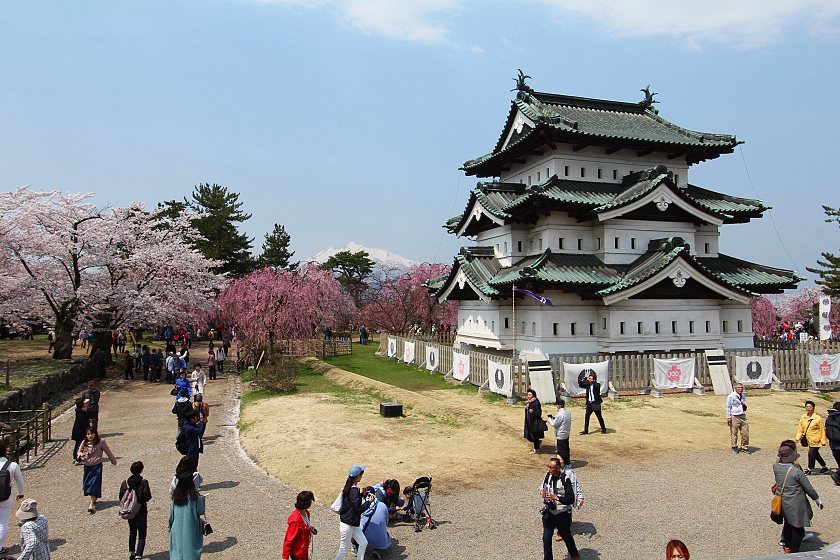 This year's cherry blossom season is now underway in the northern Tohoku Region where many of Japan's best cherry blossom viewing spots are located. The blossom 'front' has by now also crossed the Tsugaru Strait with areas in southern Hokkaido including Hakodate starting to see some color.
Following on from yesterday's report from a rainy Kakunodate, today I revisited Hirosaki, where last week I saw that the blossoms were just about to open. A lot has happened since then, with many parts of the famous Hirosaki Park having reached peak whilst in other areas the cherry trees have even exceeded their absolute peak with blankets of petals covering parts of the castle moat and making for some splendid displays.
Despite this variation in progression, the park is currently in its best viewing stage and, should the dry and calm weather that is forecast for the next few days come to pass, I expect the cherry blossoms to stay looking great here until around the end of the week.
Hirosaki Park is home to Hirosaki Castle, which is one of only twelve castles in the country whose keep has survived since the Edo Period. Largely considered to be the most spectacular cherry blossom viewing spot in the entire Tohoku Region, the park greets droves of visitors come spring.
This year the park's cherry blossom festival runs until May 5, and during this time the park becomes a sakura paradise complete with a plethora of food stalls, boat rentals and tours on the moat, and nightly illuminations from sunset to 23:00. Visitors can also enjoy extended hours of access to the castle keep from 7:00 to 21:00.
Today I found a mixed bag in the park with different areas at slightly varying stages of progression. The outer grounds and the park's West Moat were both ever-so-slightly past their absolute peak, and the blossoms here may prove vulnerable to the gusty period forecast to last this afternoon. Despite this, falling petals in these parts means pretty petal blizzards and beautiful blankets of pink petals covering parts of the moat's surface.
In contrast to the outer grounds and West Moat, the Ninomaru area and the Sakura Tunnel were at full bloom. Especially the Sakura Tunnel today looked absolutely stunning and in line with the park's official predictions, I expect that weather permitting it should stay at its absolute peak until the day after tomorrow, which is good news for cherry blossom chasers.
The castle bailey, or Honmaru, boasts the slightly later-blooming variety of Yaebenishidare cherry trees, and today they were approaching peak (which they are expected to reach tomorrow barring any unexpected destructive weather). Making good progress, the blossoms here looked great and rounded off some stunning displays.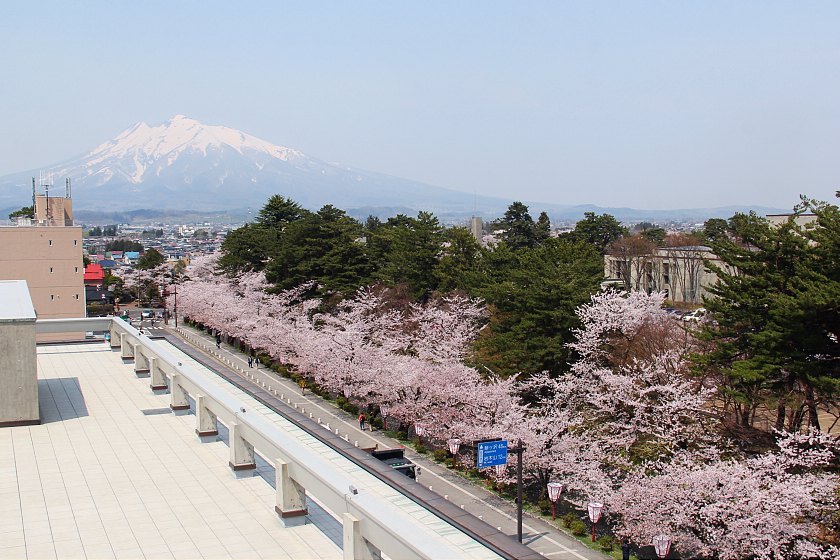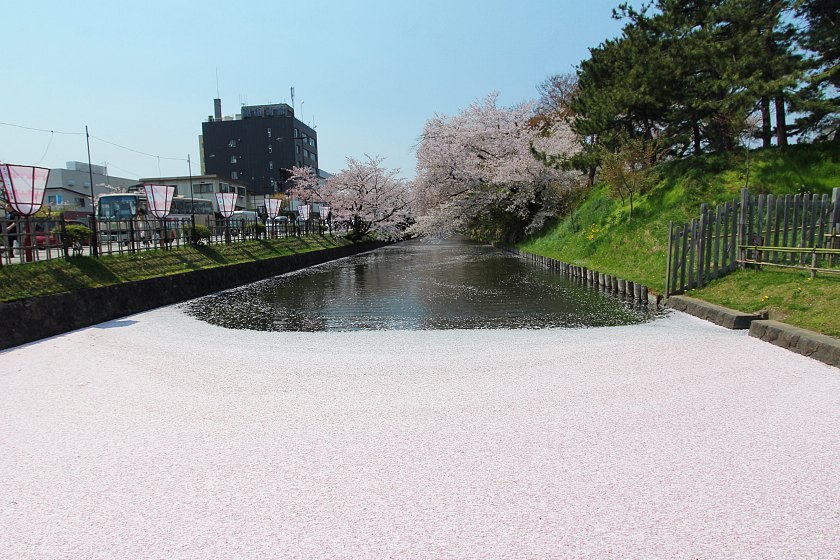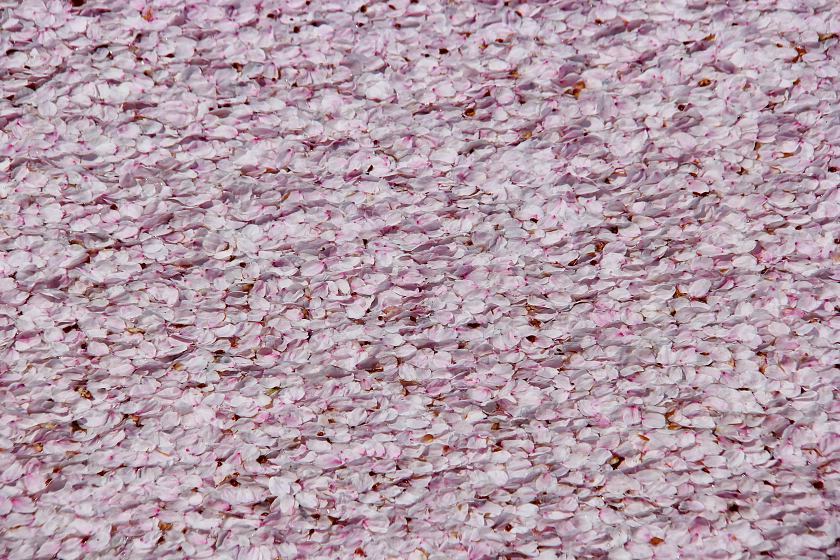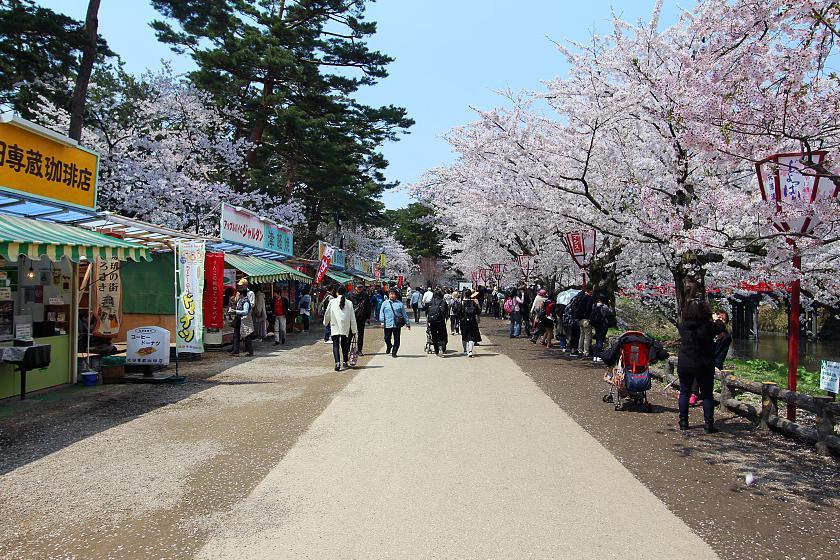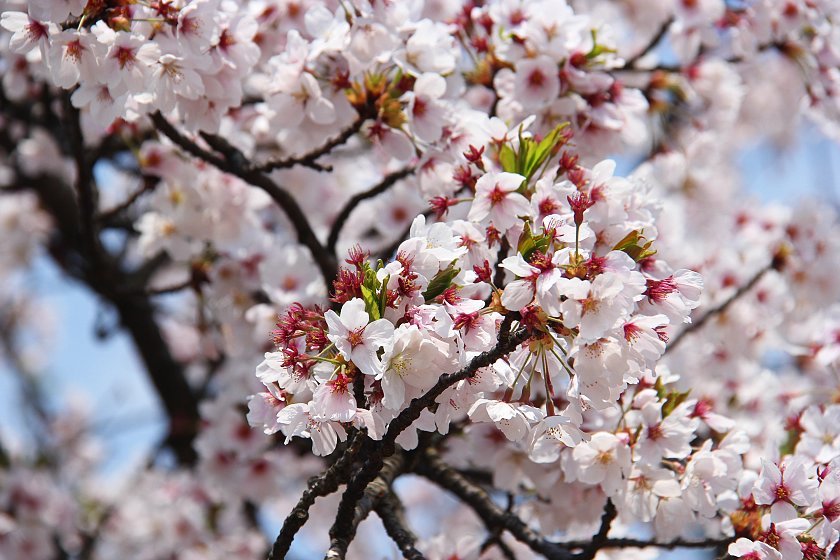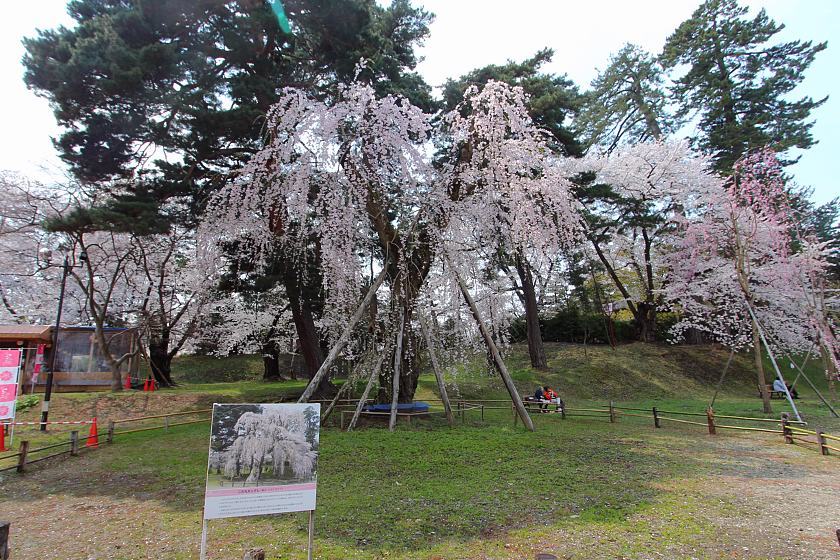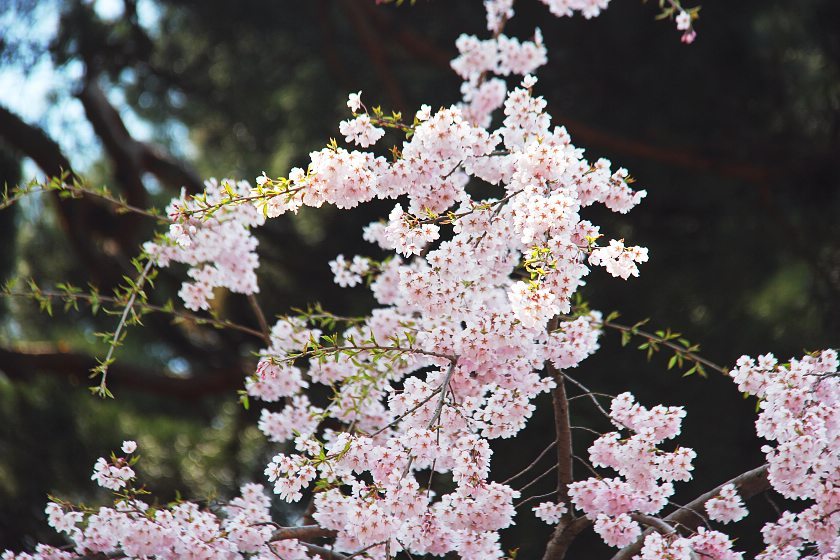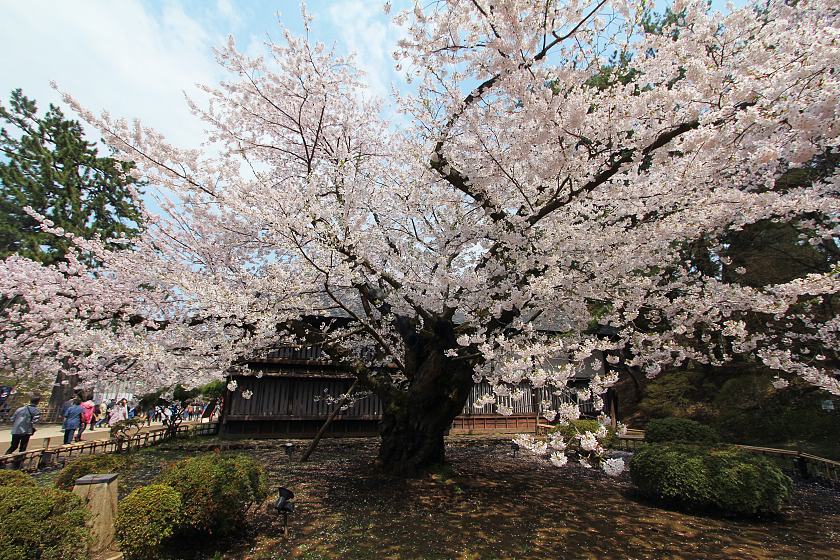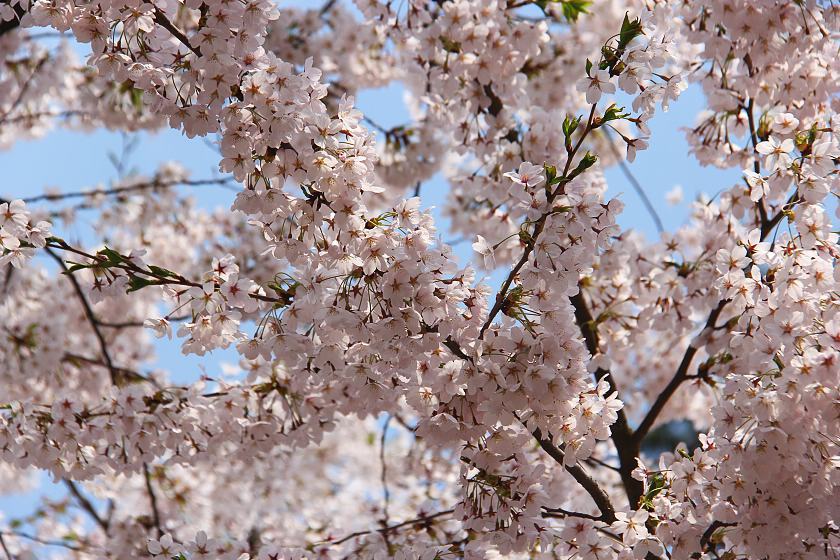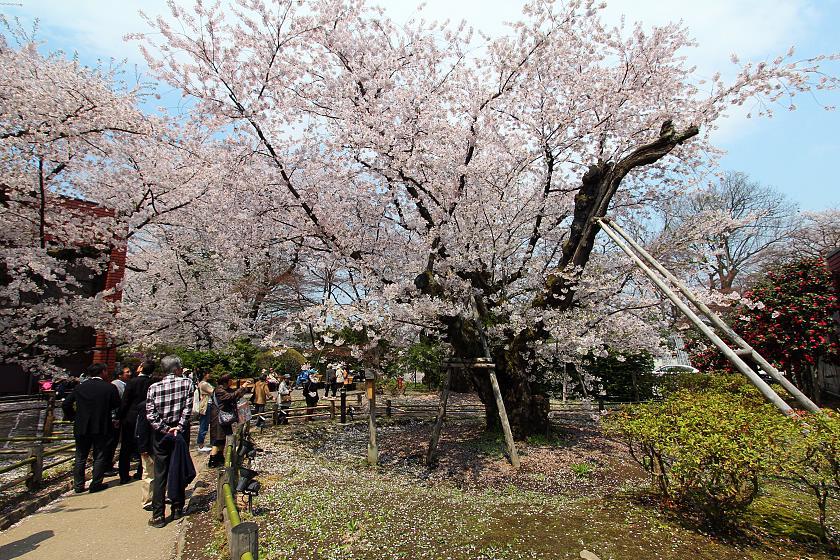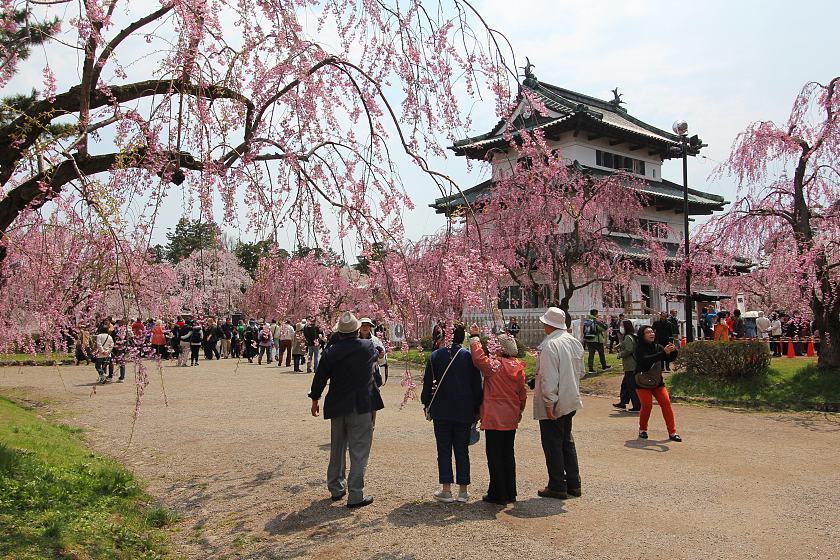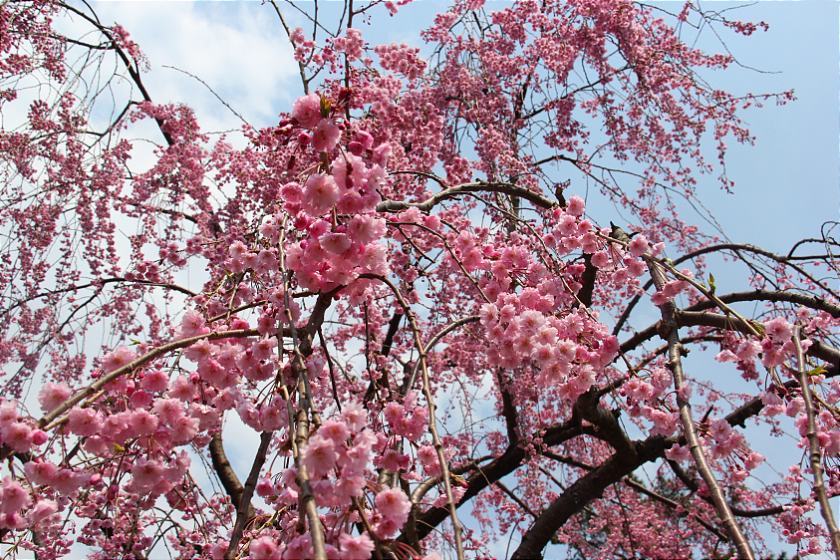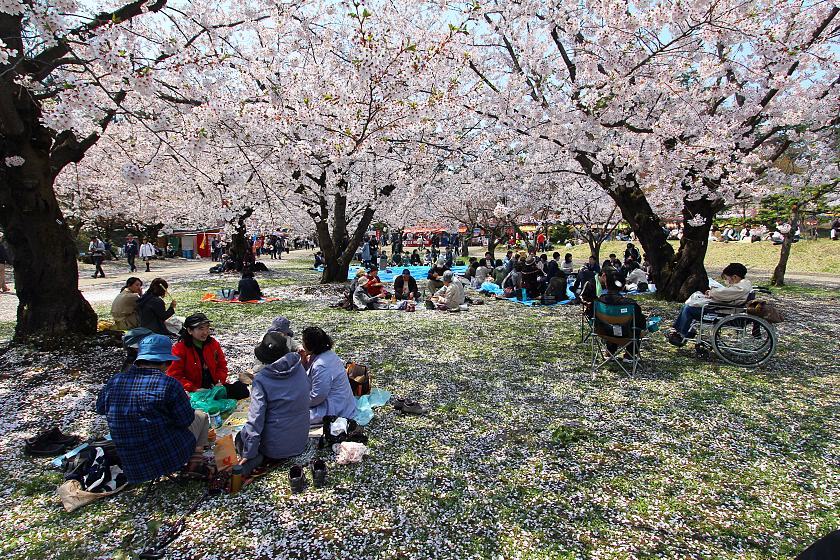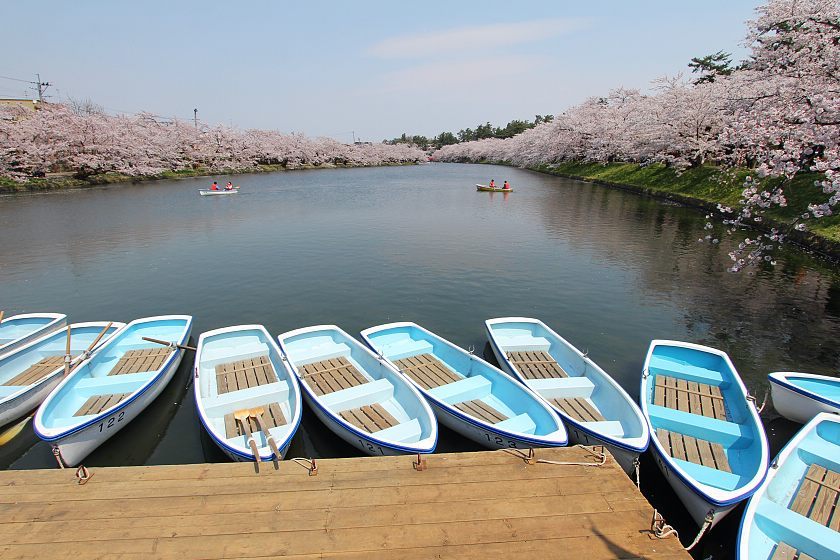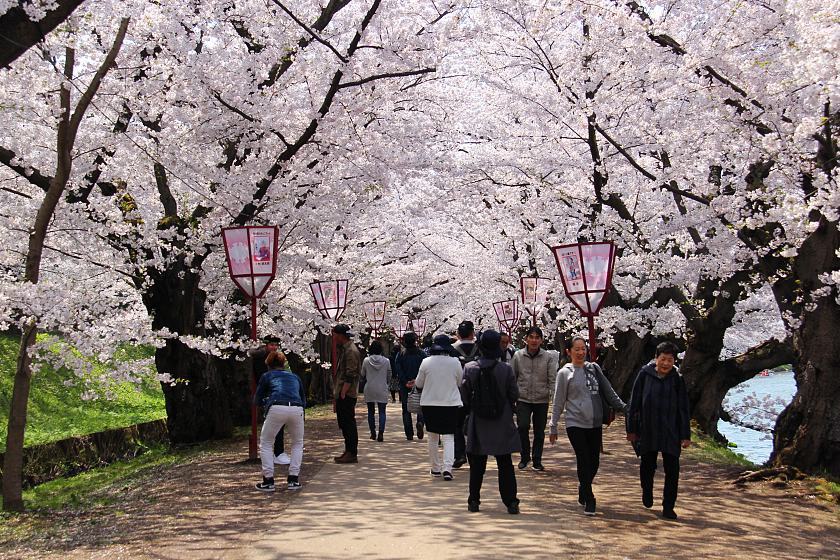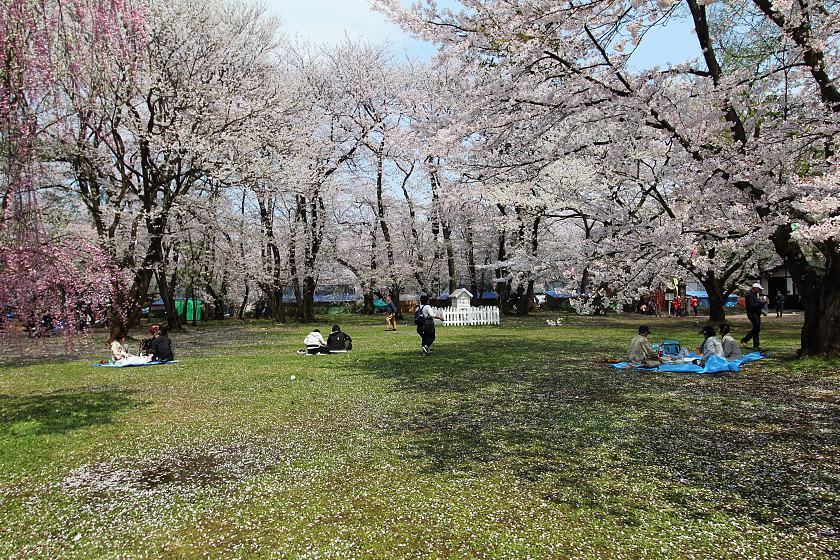 Questions? Ask in our forum.