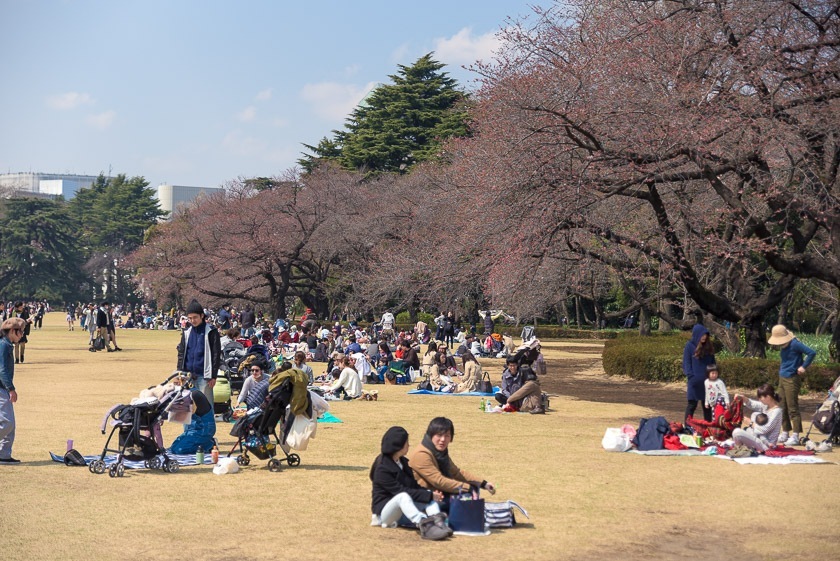 Although Tokyofs sakura season officially opened several days ahead of the rest of Japan, blossom development seems to have temporarily stalled. Over the weekend temperatures were lower than average across the country which might account for the lack of progress. Despite this recent cold front, Hiroshima officially announced the opening of its cherry blossom season (kaika) on Monday and Nagoya yesterday.
Last week Raina reported that the sakura had just opened in Tokyo. Today I went to several sakura spots and found that the trees had only advanced a marginal amount. However with a few warm days in the upcoming forecast, I predict rapid bud development and think it possible that the best cherry blossom viewing period will start on Friday and last through the first week of April.
At Ueno Park the sakura buds along the central promenade looked ready to burst anytime, however hardly any of the mainstream Somei Yoshino sakura trees were sporting more than a handful of blossoms. Also, as expected the lower section around Shinobazu Pond which usually blooms a few days after the main plaza has yet to show any blossoms.
Despite the lack of flowers, today the park was filled with visitors. By 10am the main walkway was lined with tarps and trash receptacles for blossom viewing parties (hanami). This weekend most likely it will be quite crowded with sakura enthusiasts, especially if there is good weather on Thursday and Friday which should help a large percentage of buds to open.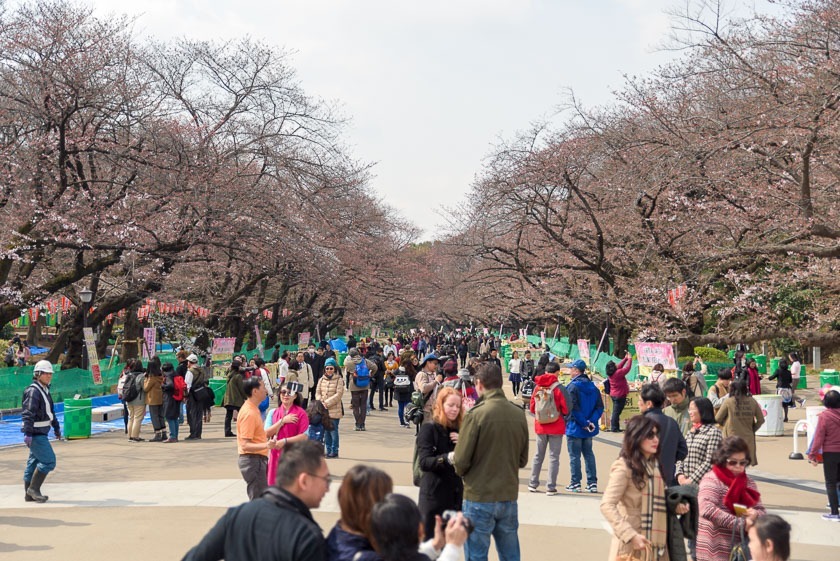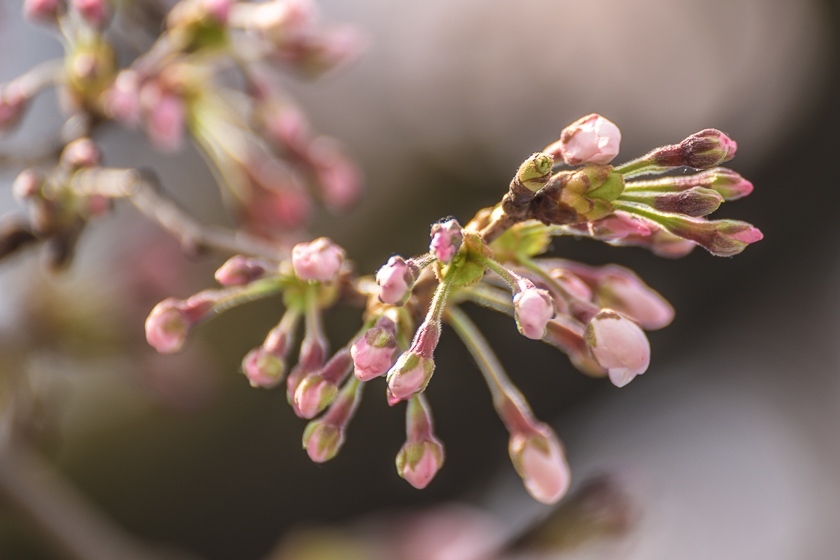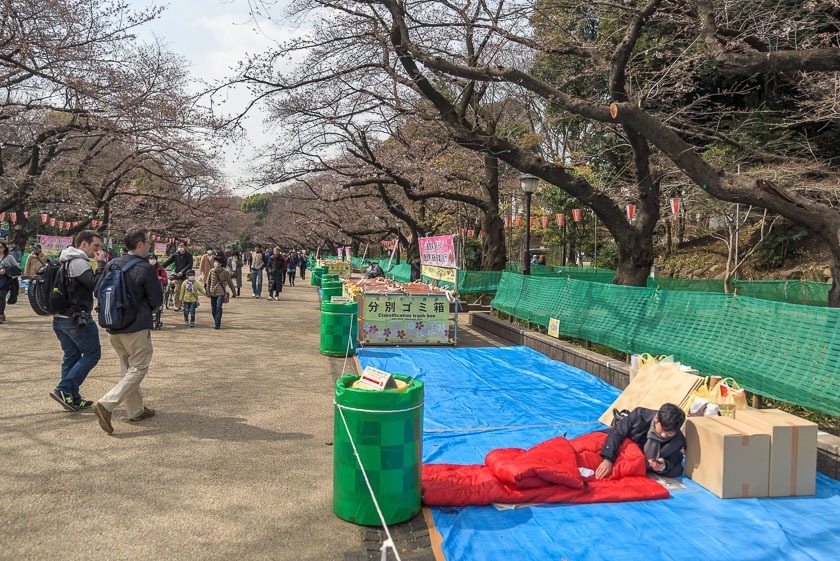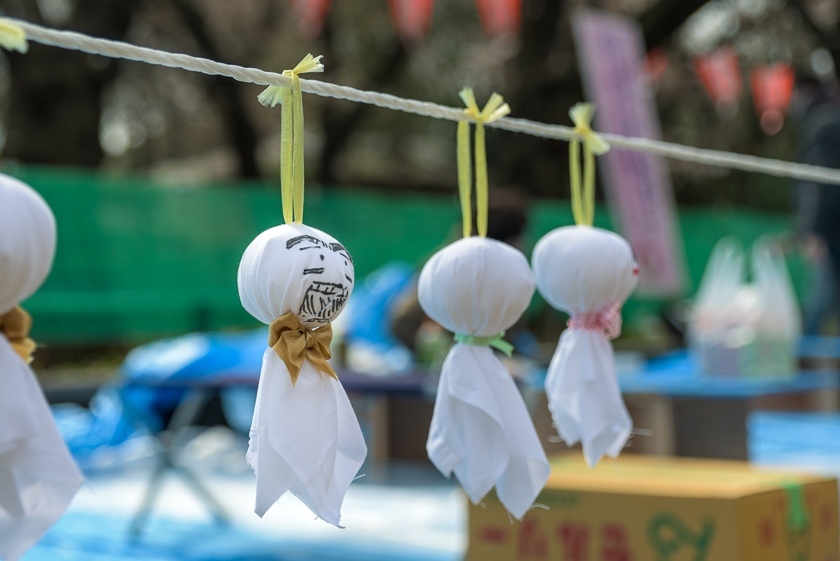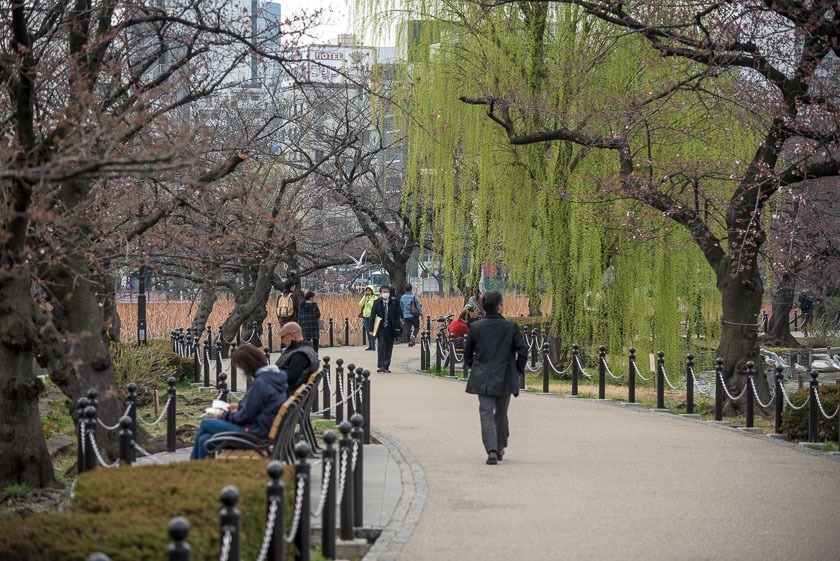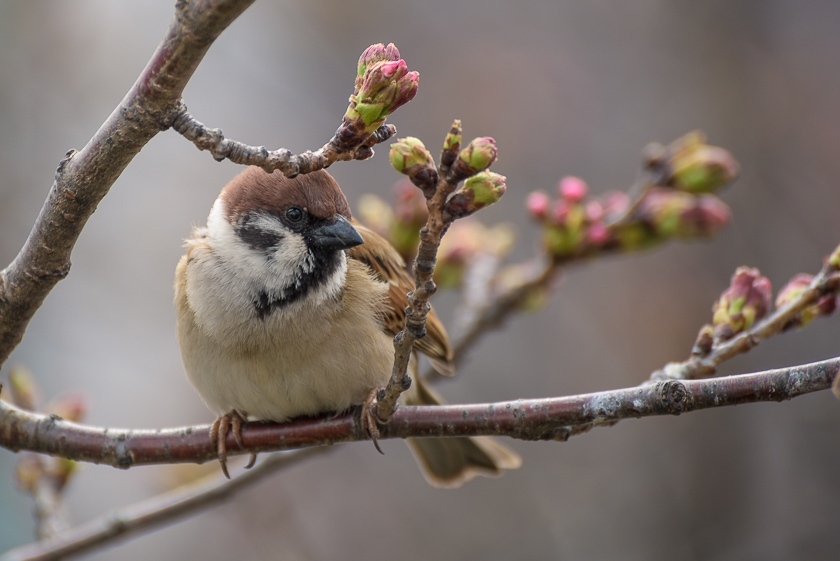 Next I moved on to Koishikawa Korakuen, which is located directly next to Tokyo Dome and is the oldest garden in the city. Here the experience was much different from Ueno. The park looked magnificent with many of the beautiful weeping sakura trees nearly in full bloom. This explains the unusually large crowds which congested the small garden paths. If you are hoping to see Koishikawa Korakuen at its finest this sakura season, I highly recommend visiting this weekend.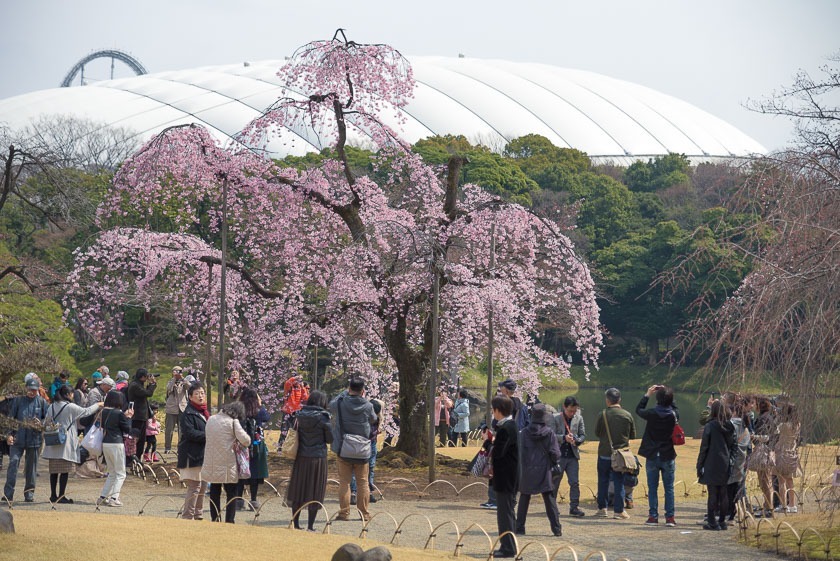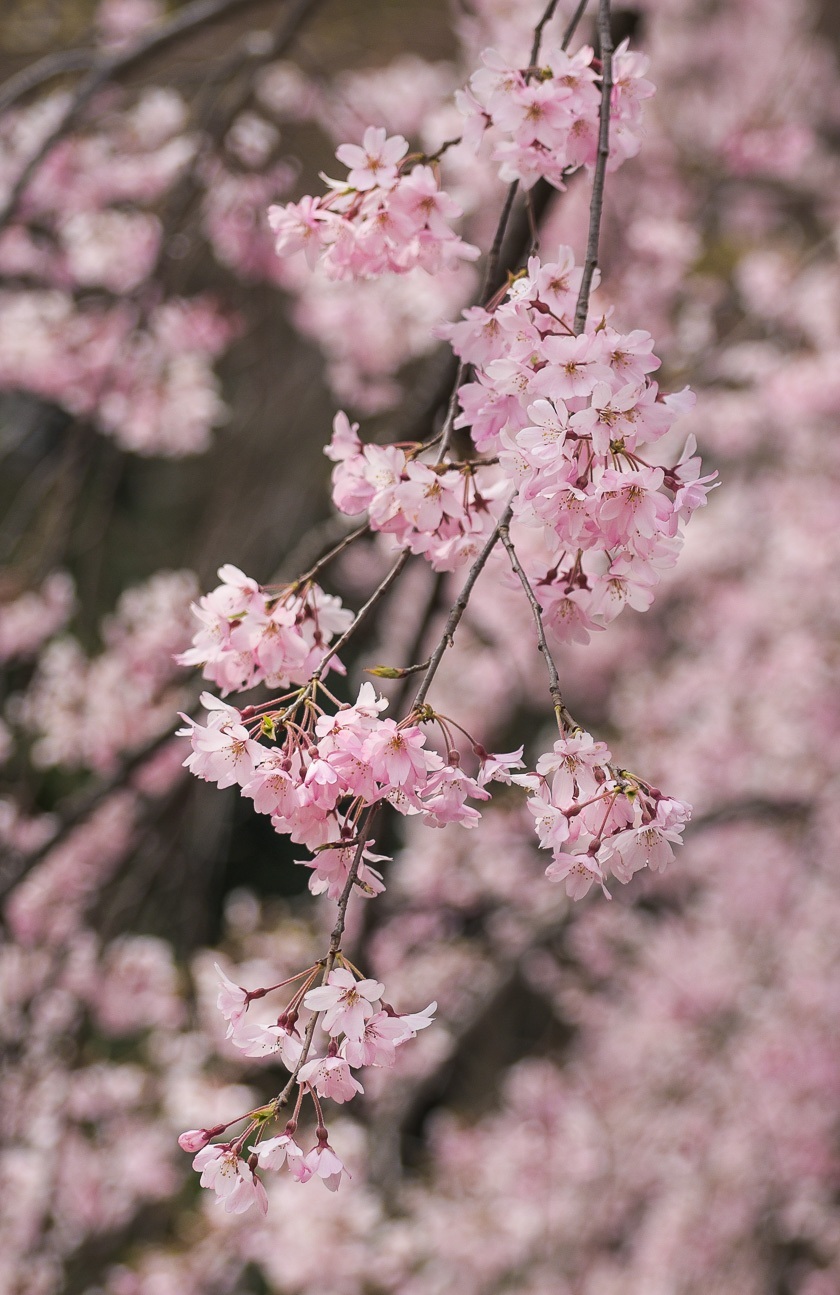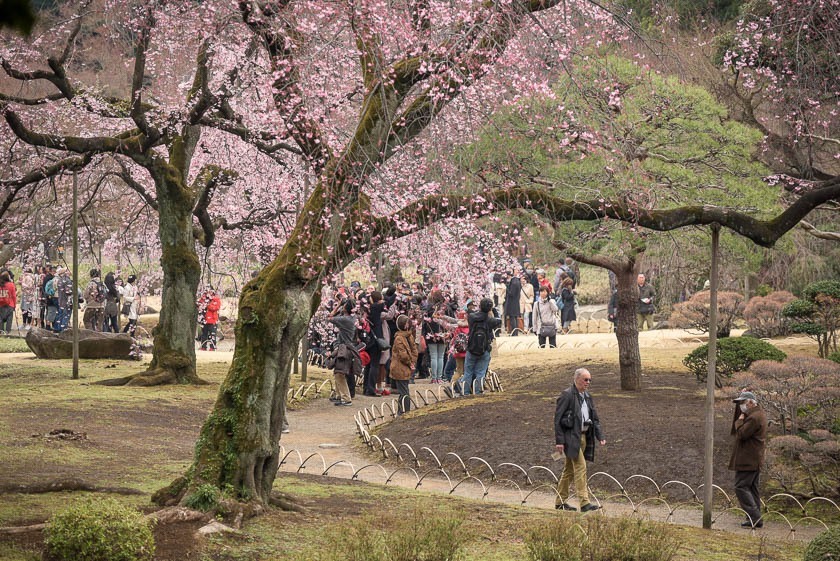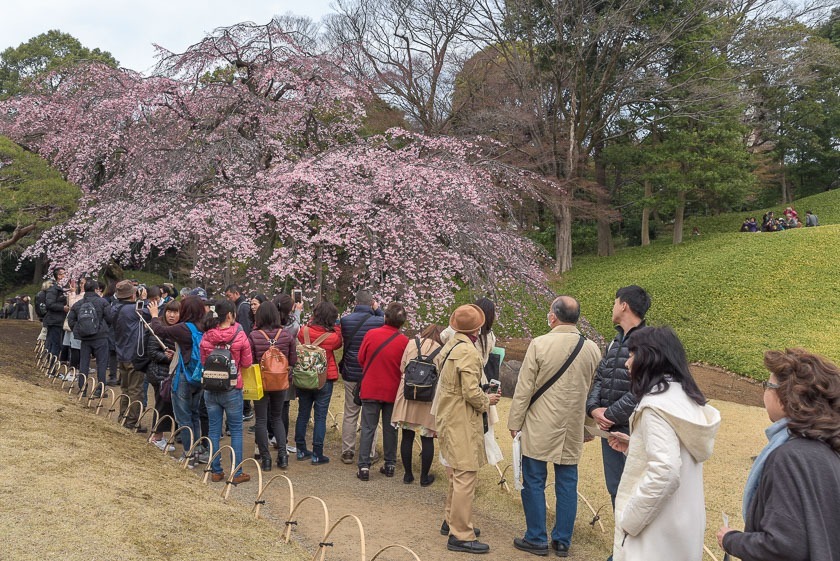 The last stop of the day was the expansive Shinjuku Gyoen, one of the most popular spots to enjoy cherry blossoms in Tokyo. Due to the fact that the park has a wide variety of cherry tree species, many trees throughout the grounds are already in full bloom, particularly near the southern Sendagaya entrance gate. In the English Garden section, which is the primary hanami area, the trees are beginning to open slightly more than Ueno but still are a few days away from full bloom. Nonetheless, today many people were having picnics on the grassy lawns and enjoying the beautiful weather. One important note if you intend to visit Shinjuku Gyoen for a hanami party is that alcohol is not allowed inside the park. There is a bag check at each gate and officers patrolling the grounds to enforce this rule. I predict the English Garden section will start looking close to full bloom this weekend, just in time for the multitude of visitors and hanami gatherings.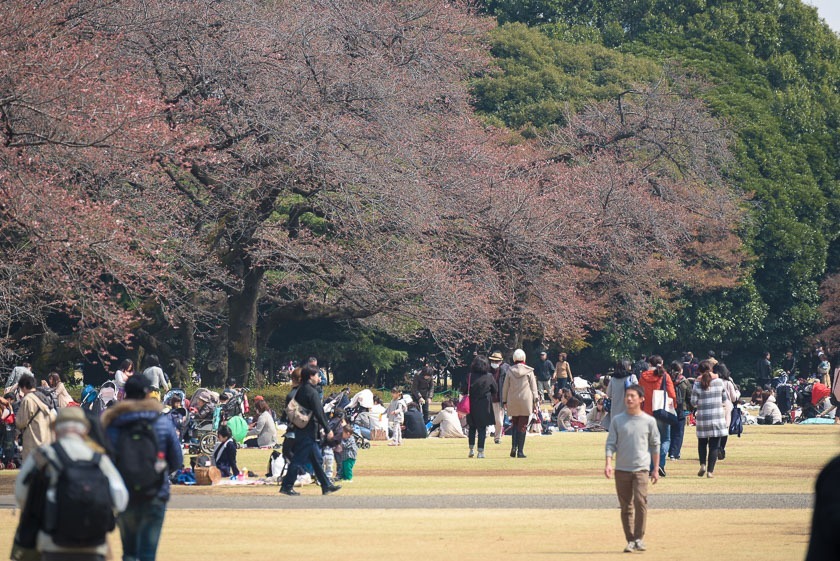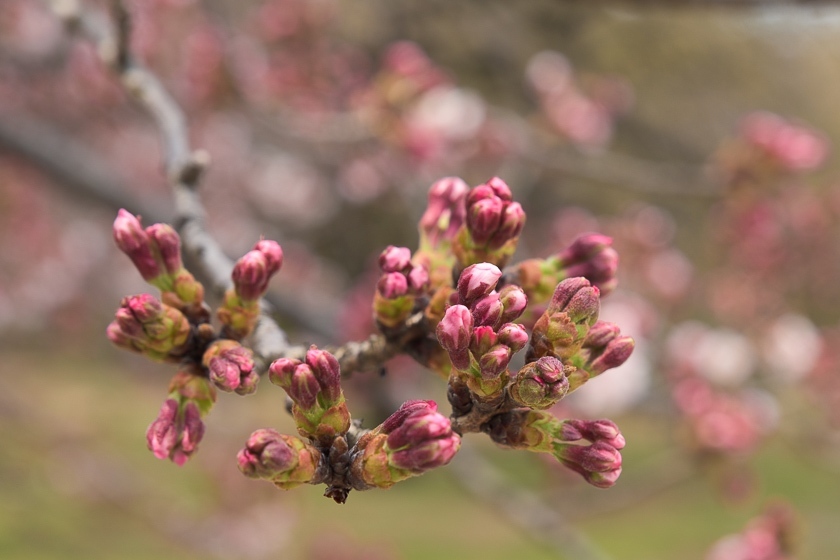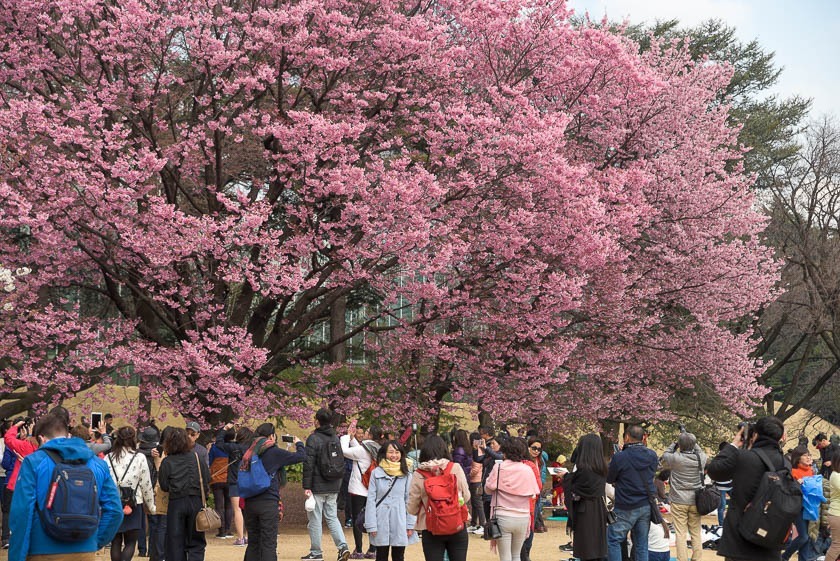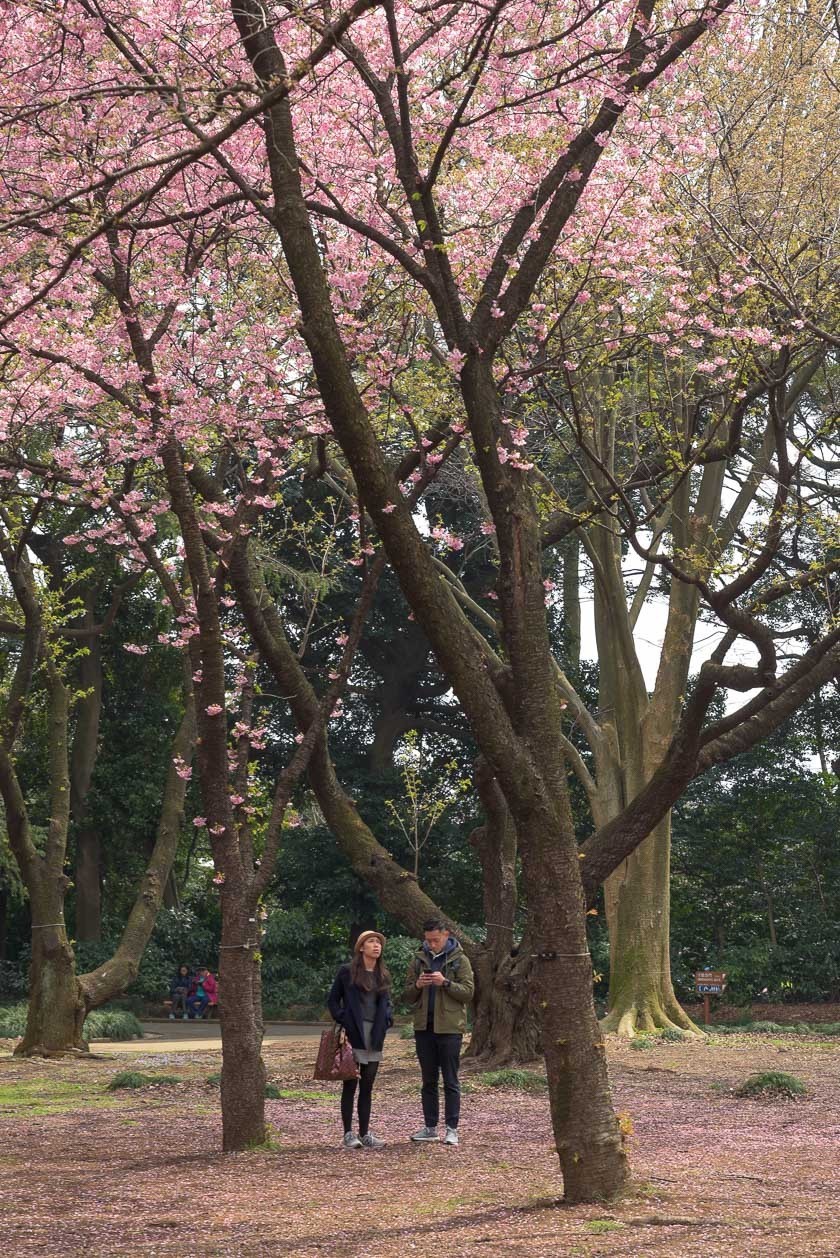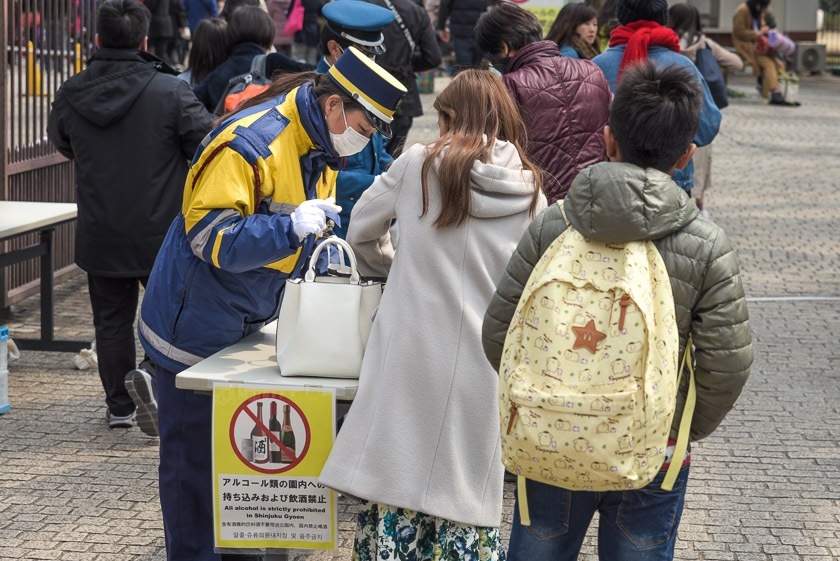 Questions? Ask in our forum.