Fukuoka: Approaching Full Bloom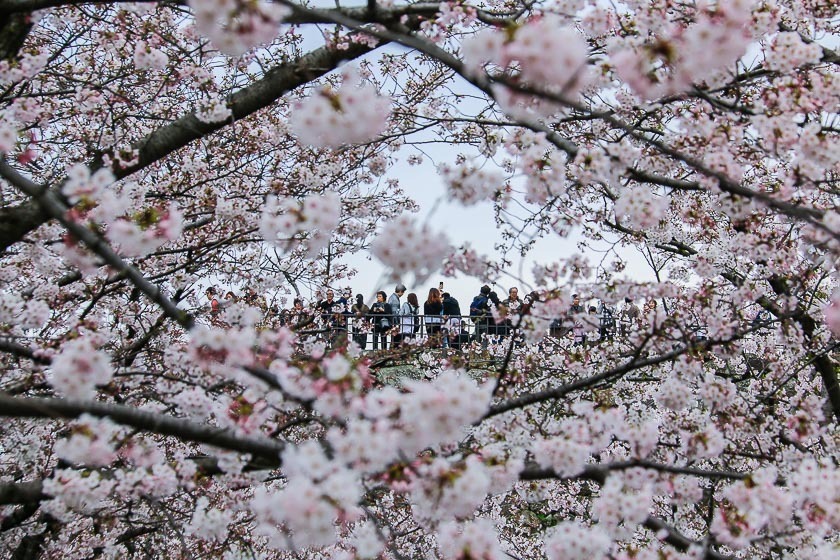 Today, I returned to Fukuoka, three days after my last report there. As expected, many more blossoms have opened thanks to the warm temperatures and full bloom (mankai) was officially announced for the city today, eleven days afte the opening of the first blossoms (kaika). Despite the mankai announcement, I found that most of the mainstream Somei Yoshino cherry trees were around the halfway mark in the places I visited in Fukuoka today.
Warm temperatures are set to continue and I expect the blossoms to reach their peak in the next day or two. Rain is forecast for the next few days into the weekend but Fukuoka's best viewing should still continue till around April 12.
Sam was in Nagoya today, and reported that the blossoms are approaching their best in the city. You can read his report here. Outside of Kyushu, Kansai and the Kanto regions, the cherry blossom season has also reached the cities along the Sea of Japan coast, with kaika being announced in both Toyama and Fukui.
Uminonakamichi Seaside Park
I headed to Uminonakamichi Seaside Park this morning to check out the blossoms in the park. Uminonakamichi is like a cross between Showa Kinen Koen in Tokyo and the Hitachi Seaside Park in Ibaraki. In addition to cherry blossoms, there were a lot of different flowers in bloom at the park. The spacious park can be explored on foot or by rental bicycle.
There are a variety of cherry trees at the park and while I found the early flowering varieties to be at their peak, the mainstream Somei Yoshino were still around the midway point to their best. Given the warmer temperatures over the next three days, I expect the cherry blossoms to reach their peak by this weekend.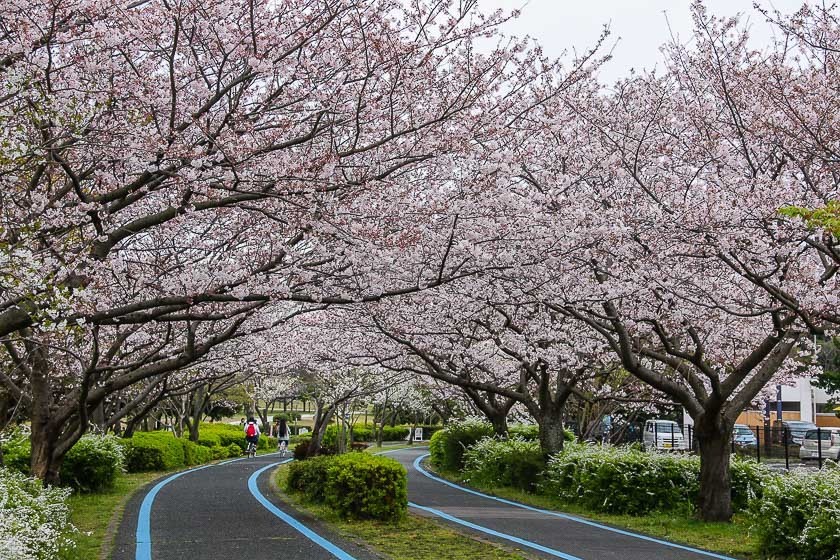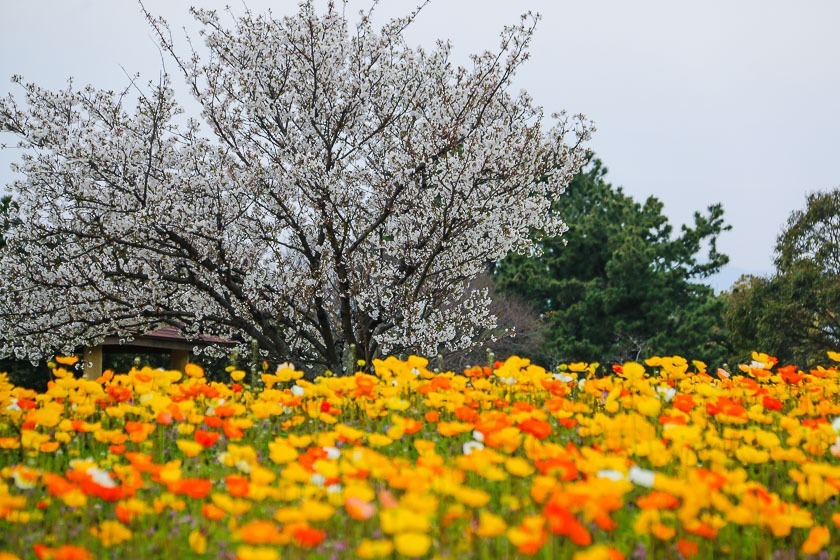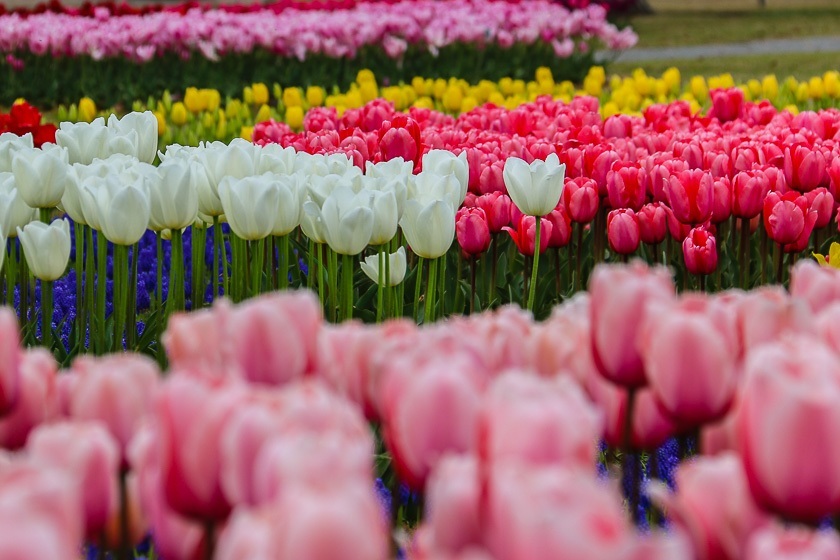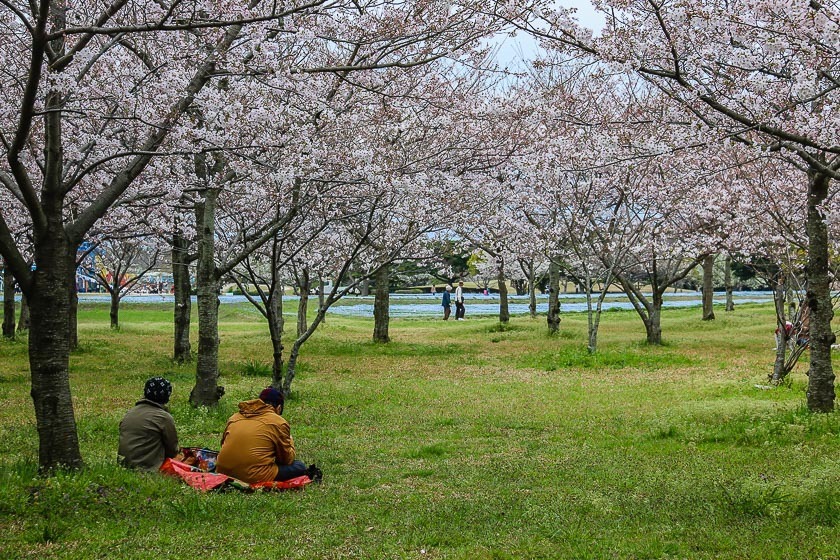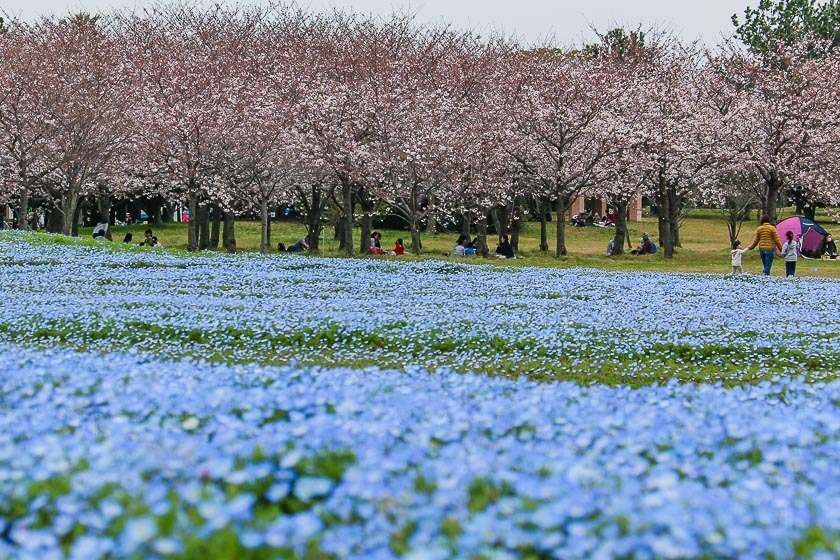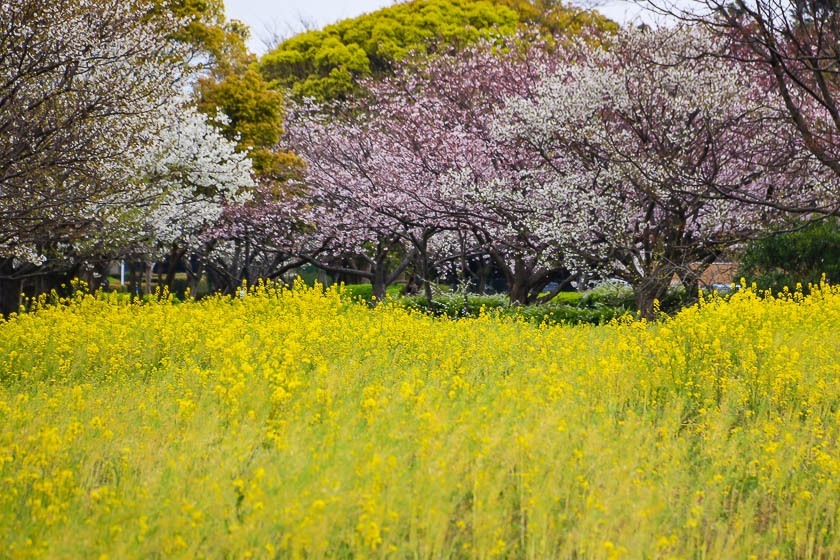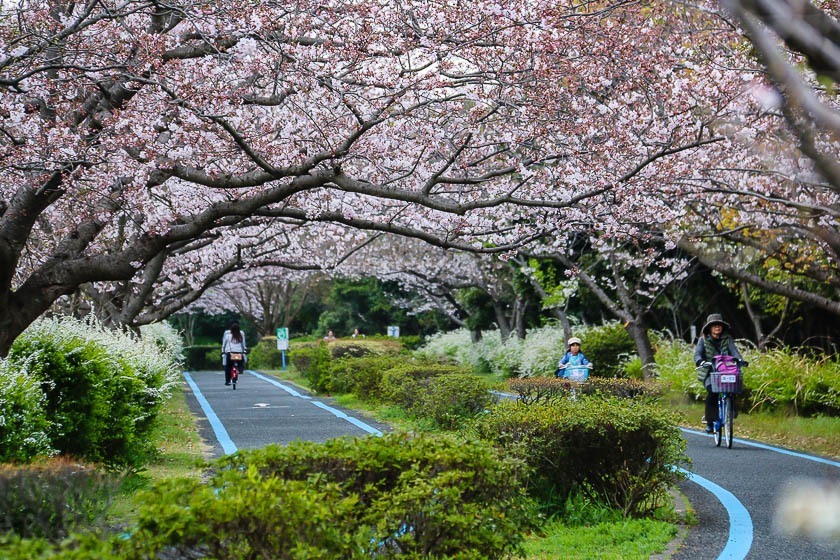 Moving on to Maizuru Park, I headed to the Fukuoka Castle Ruins to see how the cherry trees were progressing since my last trip three days ago. I am pleased to say that more flowers have opened since then. Despite being a weekday, there were lots of people enjoying their cherry blossoms viewing (hanami) parties under the cherry trees. The flowers here looked closer to full bloom, and I expect them to reach their best in the next day or two.
The Fukuoka Castle Ruins are illuminated in the evenings from 18:00 to 22:00 and an admission fee is charged for entry to the sakura garden, the Tamon turret and the Otakayashiki ruins.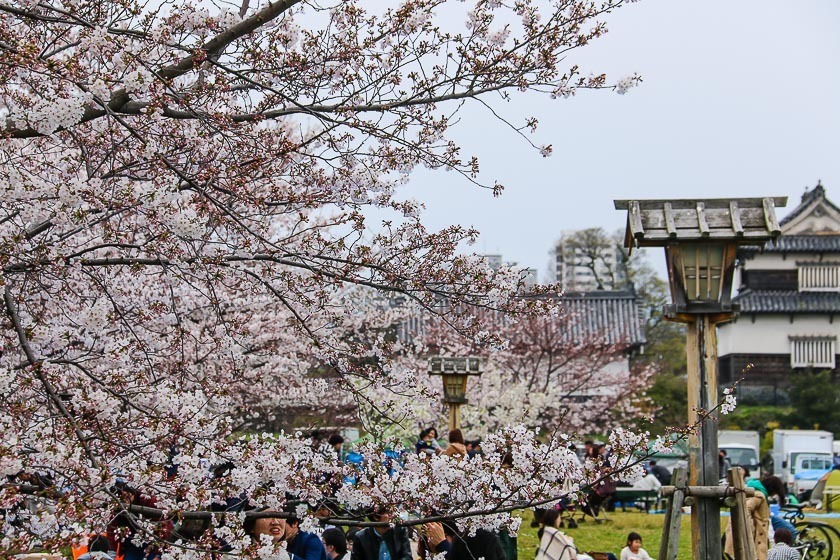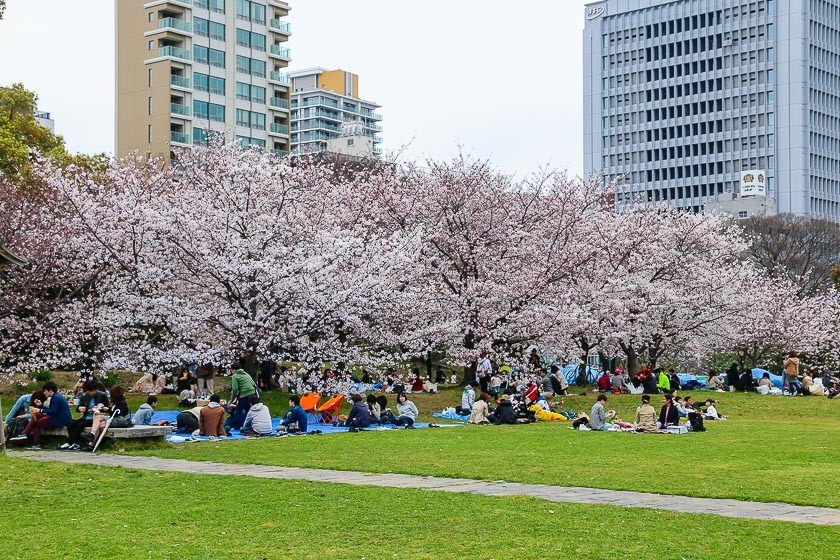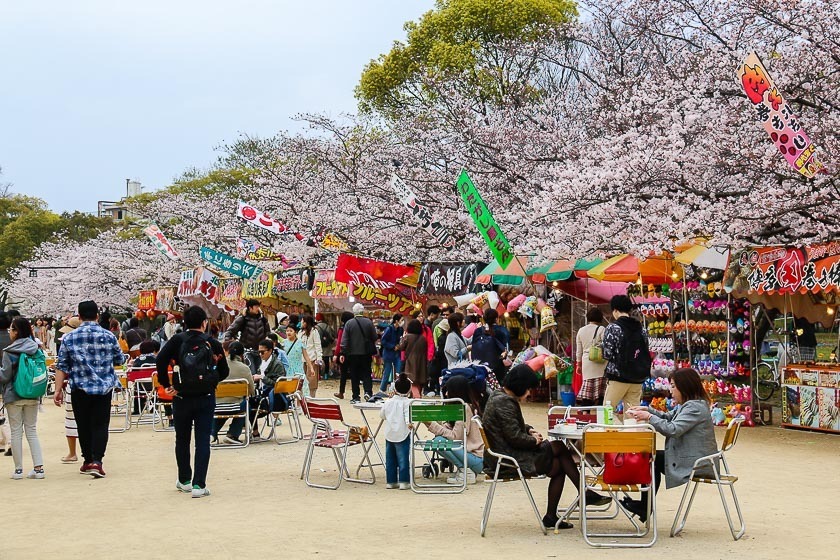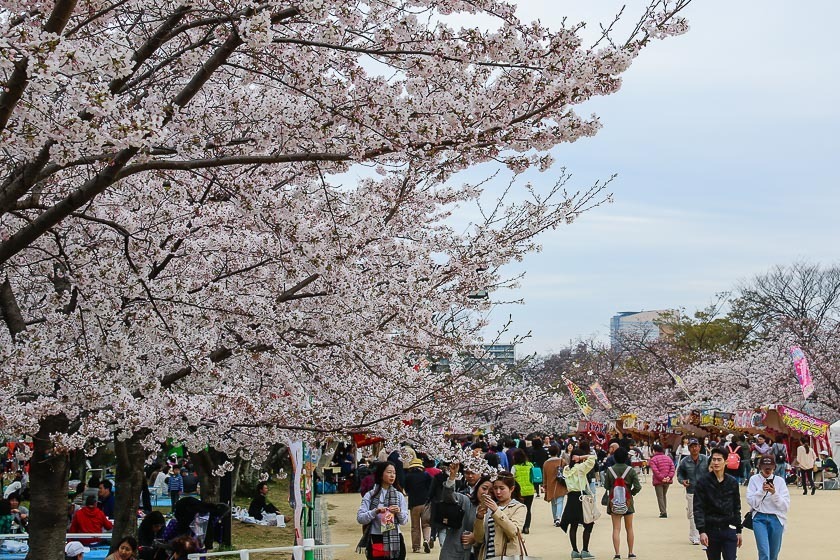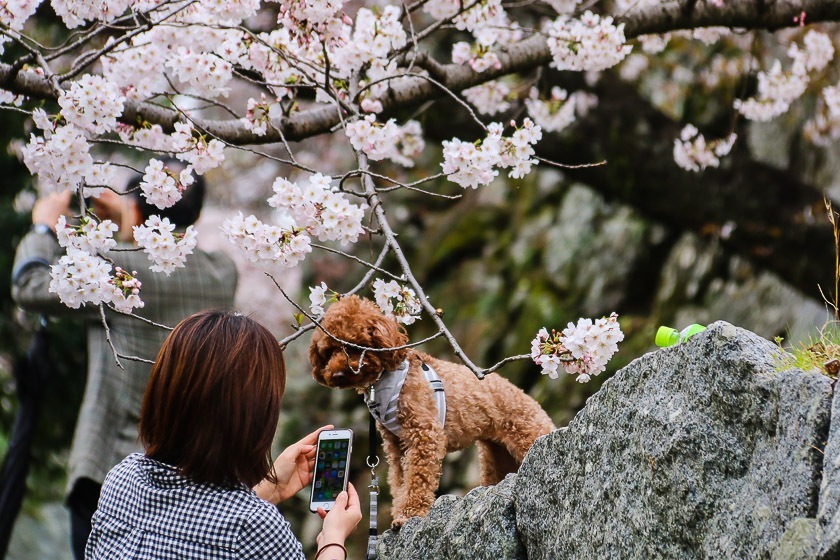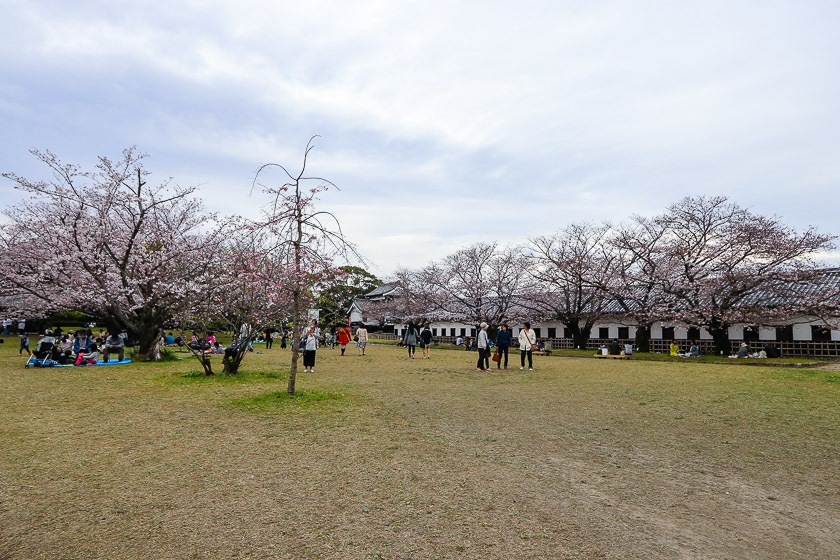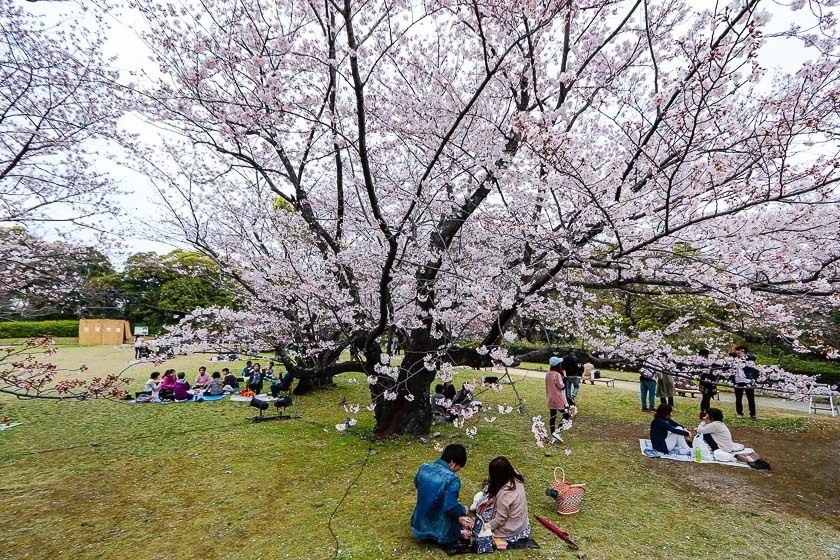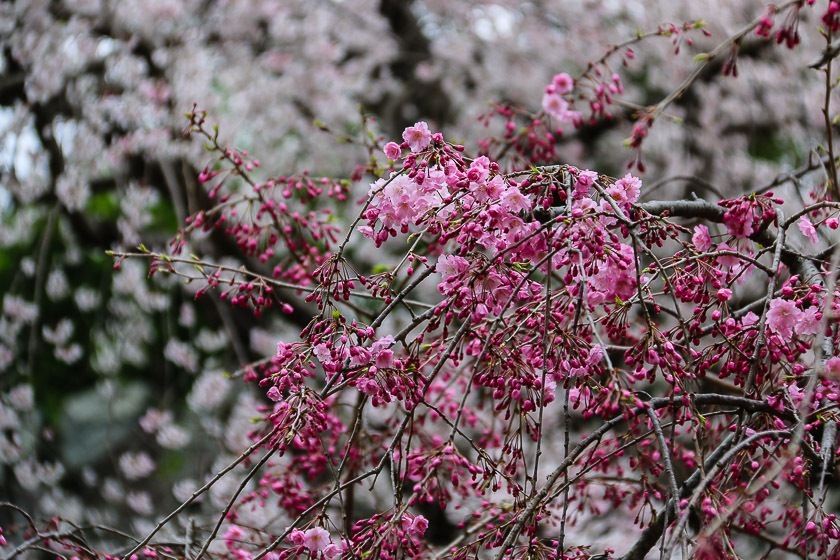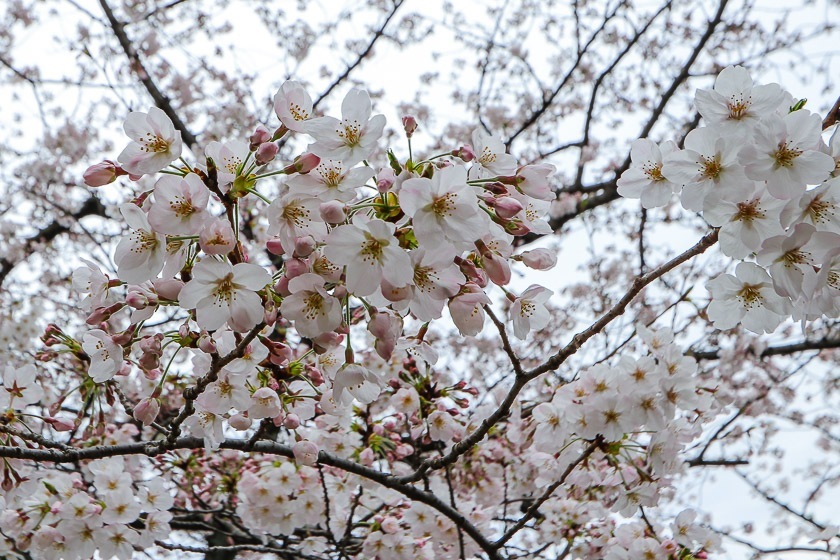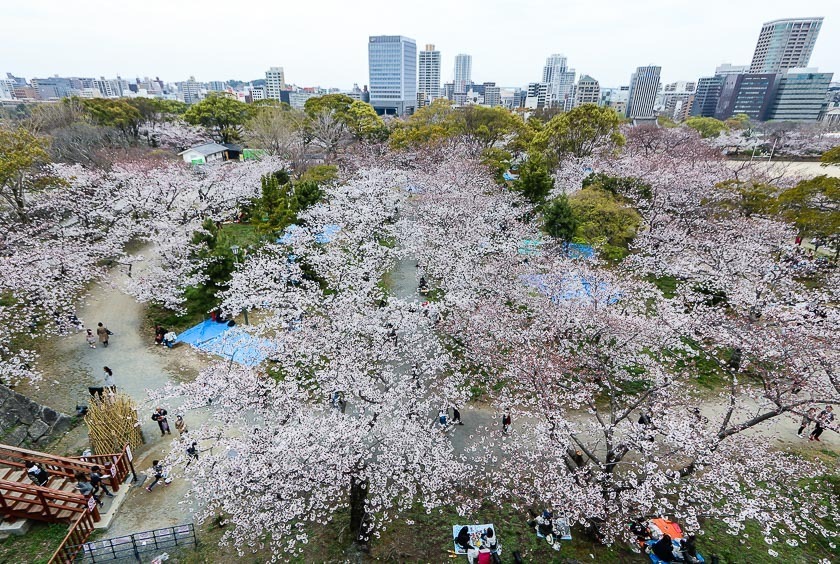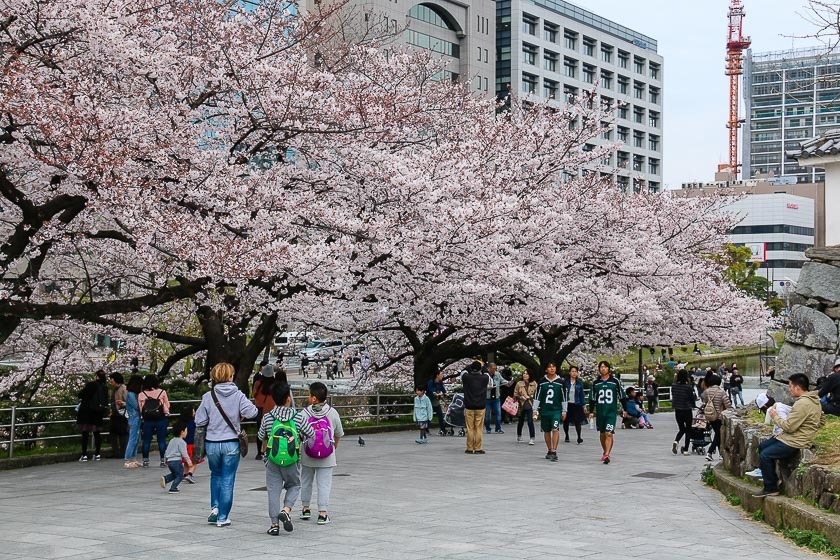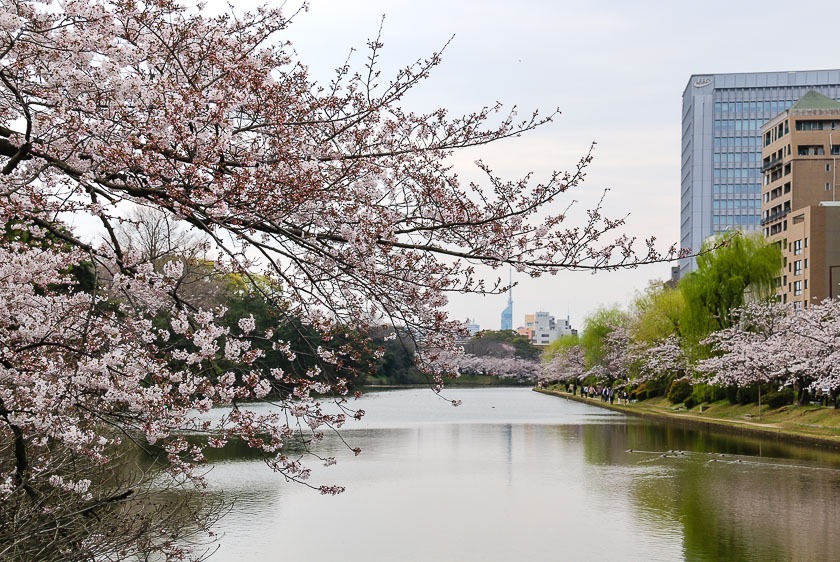 Questions? Ask in our forum.