Cherry Blossoms 2009: Miyajima Report (3/28)
Cherry Blossom Report 2009
by japan-guide.com
This is the official japan-guide.com cherry blossom report for 2009. Please visit also our guide to cherry blossoms for more general information and forecasts.
2009/03/28 - Miyajima Report

by scott
Itsukushima Shrine
March 28, 2009 - opening (10-50%)
Itsukushima Shrine is the famous "floating shrine" of Miyajima Island. Senjokaku is a spacious wooden hall built on the hill just next to Itsukushima Shrine. There are around 1500 cherry trees planted along the slopes and canals around the shrine.
The cherry blossoms can be enjoyed while walking along the canals and roads around Itsukushima Shrine and along the paths up the hill to Senjokaku. It is not a spot to hold cherry blossom viewing parties (hanami), however, as the trees are located along the sides of the road or on the steep slope of the hillside.
The cherry trees have just opened and it will be at least a few more days before they will reach full bloom. There are a number or other varieties of cherry trees around the park including early blooming weeping cherry (shidare-zakura) which are approaching full bloom, as well as later blooming weeping varieties that are just about to open.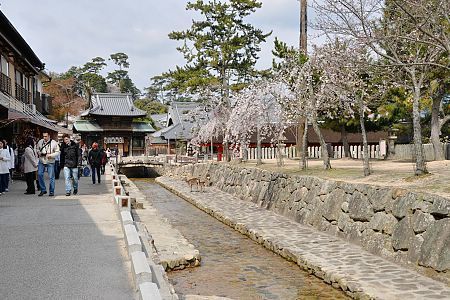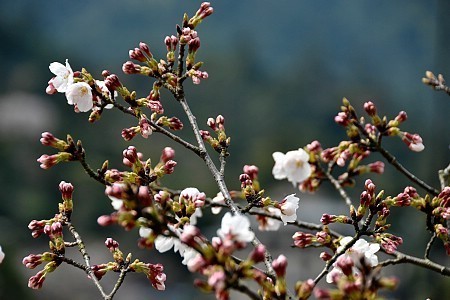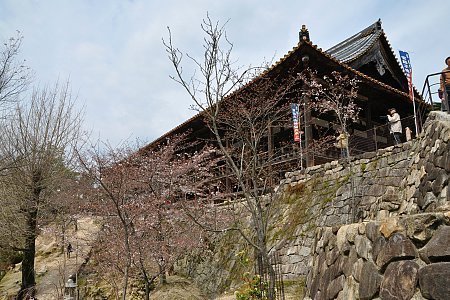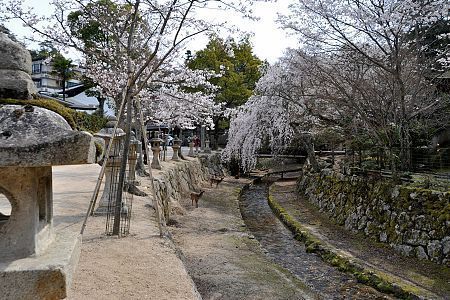 ---
Tahoto Pagoda
March 28, 2009 - full bloom
Tahoto Pagoda is a two story pagoda overlooking Itsukushima Shrine on Miyajima Island. There are about 300 cherry trees found along the paths to, as well as in a small park on the slope next to the pagoda.
The trees along the path are best enjoyed while walking up to see the pagoda. The park offers many terraced areas that would be good places to hold cherry blossom viewing parties (hanami).
The cherry trees around the pagoda are rapidly approaching full bloom and should peak in the next day or two. The trees in the park next to the pagoda have reached full bloom and should be at their best over the next few days.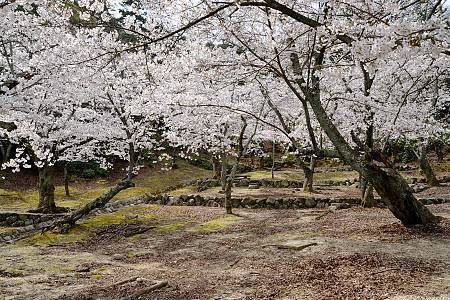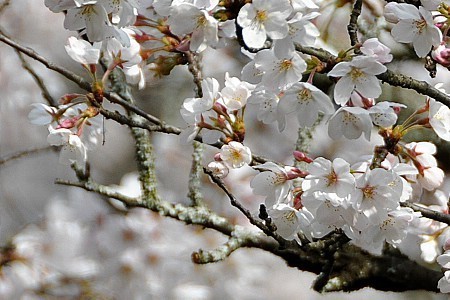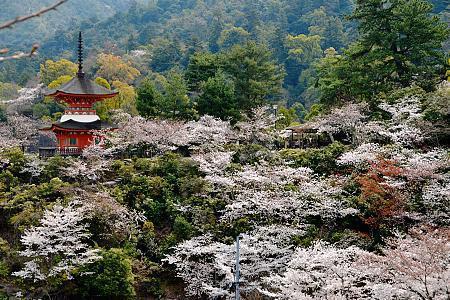 Questions? Ask in our forum.