Cherry Blossoms 2010: Tokyo Report (4/8)
Cherry Blossom Report 2010
by japan-guide.com
This is the official japan-guide.com cherry blossom report for 2010. Please visit also our guide to cherry blossoms for more general information about cherry blossoms and this year's forecasts and our schedule of upcoming reports.
2010/04/08 - Tokyo Report
by scott
Today after spending a week reporting on the cherry blossoms in the Kansai Region I've returned to Tokyo to follow up on Yasukuni Shrine, Chidorigafuchi, Sumida Park, and Ueno Park.
Yasukuni Shrine
April 8, 2010 - petals starting to fall
Its been a week since Francois made almost the exact same trip to Tokyo as I made today, and the trees have advanced quite a bit since. The cherry blossoms around Tokyo reached full bloom a few days ago, and have begun to lose their petals. Yasukuni Shrine has reached a nice combination where the ground is blanketed in cherry blossom petals, while the trees are still mostly in full bloom.
The weather was great today, and the forecast calls for continued warm weather over the next few days with little chance of rain, so hopefully the blossoms will hold on a bit longer.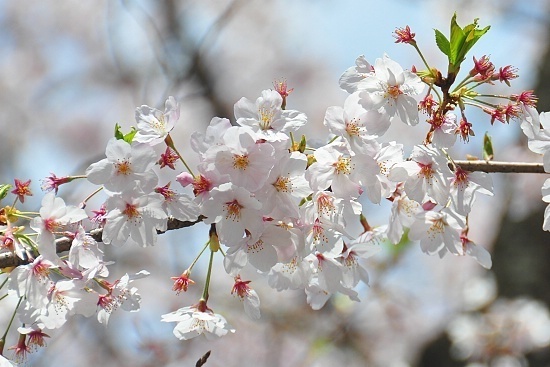 The trees along the shrine approach are beyond peak and have lost a good portion of their petals. Unfortunately, the food stands along the way were also packed up and almost completely gone when I arrived this morning. Its quite a change from the lively atmosphere from earlier trips.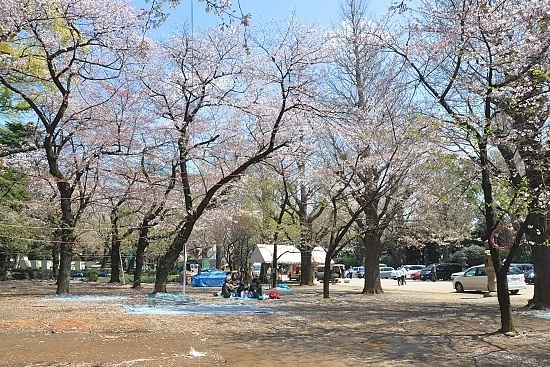 Chidorigafuchi
April 8, 2010 - petals starting to fall
As has been mentioned before, the cherry blossoms at Chidorigafuchi are slightly behind Yasukuni Shrine next door, but they have also begun to lose their petals. The walk along the moat is still quite nice, and I think that it will continue to be pleasant through the weekend.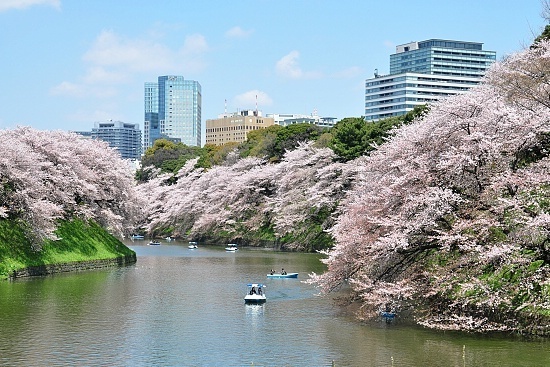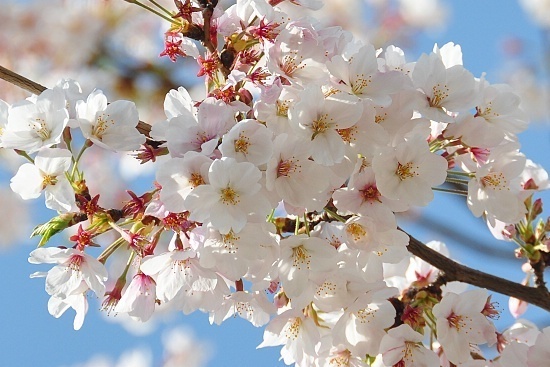 It was a popular day to take out a rental boats and the line to get one was quite long. Chidorigafuchi has a nightly illumination during full bloom, however it ended a few days ago on April 4th despite the trees continuing to look great.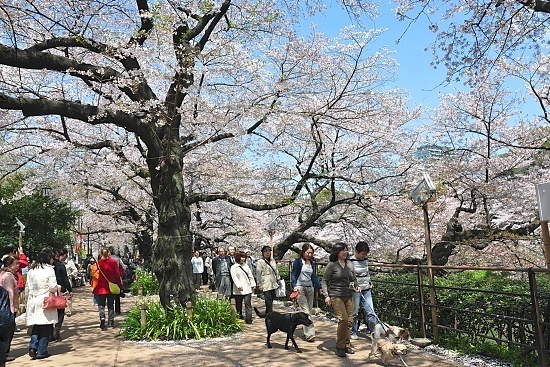 Sumida Park
April 8, 2010 - petals starting to fall
This was my first visit to Sumida Park this year, and I think the park had some of the best cherry blossoms of the day. The petals were beginning to fall, just like at the previous sights I visited today, but the trees were just a little bit fuller and there were fewer petals on the ground than at Yasukuni Shrine or Chidorigafuchi.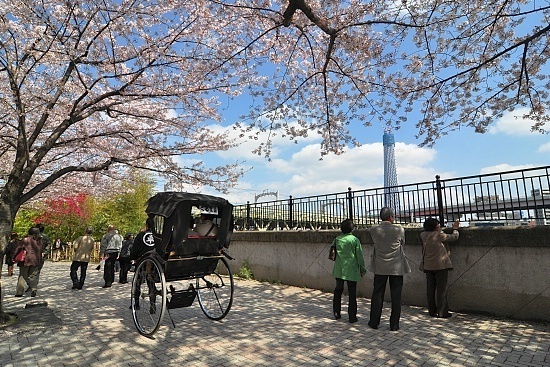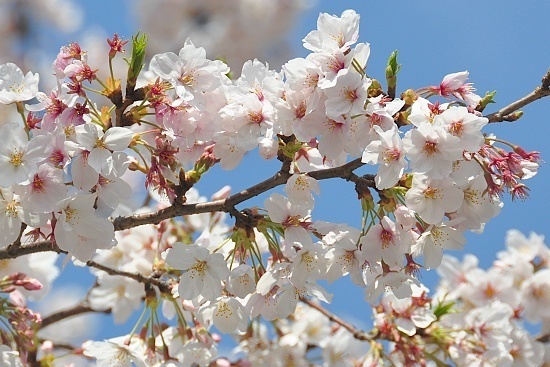 I was curious to see for myself how the Sky Tree was progressing, and I think its almost twice as tall as when I last came through this way. I look forward to taking some shots of it surrounded by cherry blossoms next year when the tower will be more complete.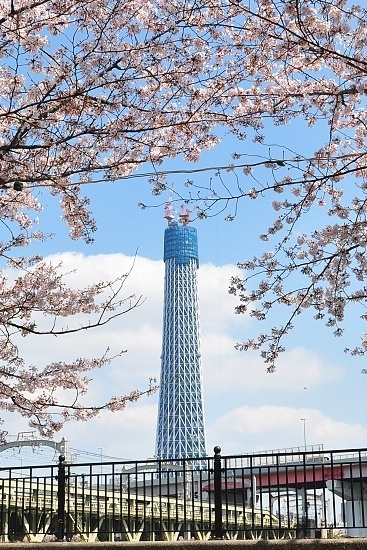 Ueno Park
April 8, 2010 - beyond peak
My last stop of the day was to Ueno Park. The cherry blossoms at the park are usually more advanced than the rest of Tokyo, and it definitely showed today. The trees appear to have lost at around half of their petals, and although it still has that cherry blossom atmosphere it won't be long before green leaves become the predominant color.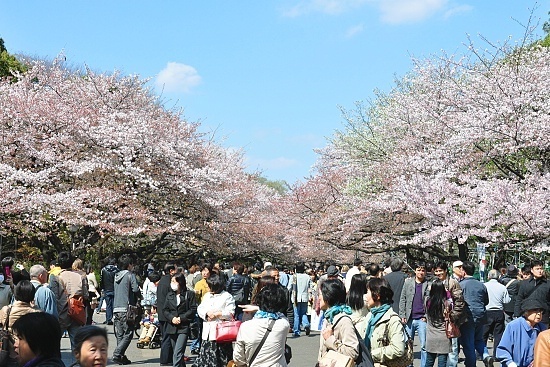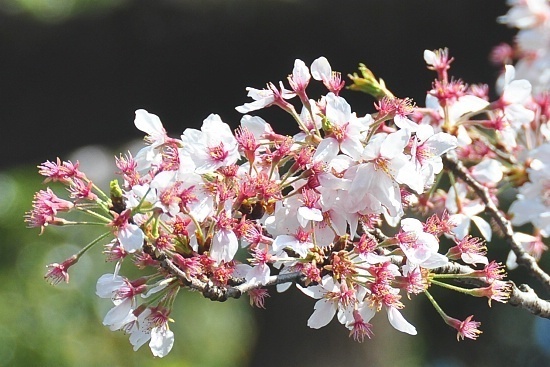 It was still pretty crowded with picnickers today, although empty spots were not difficult to find. Also, I kept an eye out for any sleeping cats as I walked through the park. Unfortunately I only saw some rather uninteresting pigeons and TV camera crew.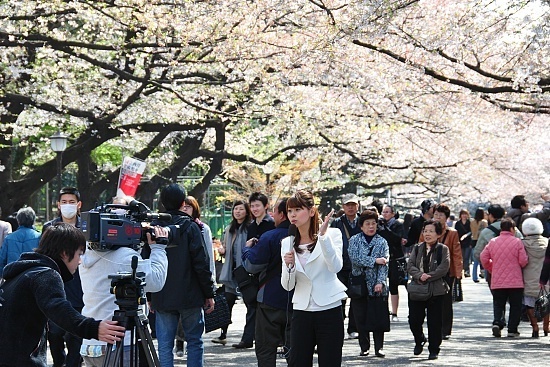 Questions? Ask in our forum.