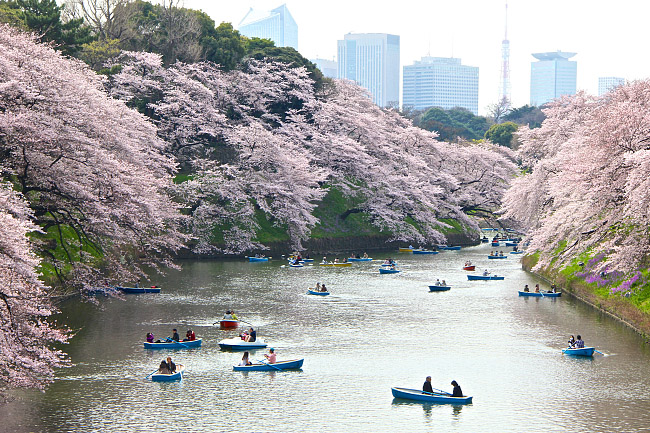 After almost two weeks since a slightly earlier-than-average opening, I am excited to report that cherry blossoms all over Tokyo have started to reach full bloom today.
Along with cities like Hiroshima, Kyoto, and Okayama in western Japan, where Raina and Scott have been reporting this week, the capital city has just warmed up enough to bring many of Tokyo's best sakura viewing spots to their best viewing state just ahead of the weekend.
Today, I headed to several of the city's best-loved cherry blossom spots to check out the conditions firsthand.
My first stop today was to the northwest corner of the massive moat that surrounds the Tokyo Imperial Palace to a spot called Chidorigafuchi. The hundreds of cherry trees that line the walls of the moat were all nearly at full bloom today, making a spectacular sea of pinkish white blossoms all around. Along with the blossoms, throngs of tourists were there as well.
If the weather stays mild over the weekend and into next week, the blossoms here should be at their best viewing state through next week. At night, the blossoms will also be illuminated here until 22:00 while the trees are in bloom.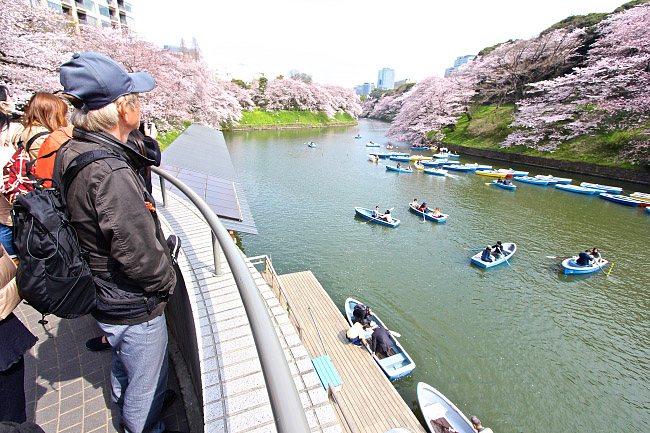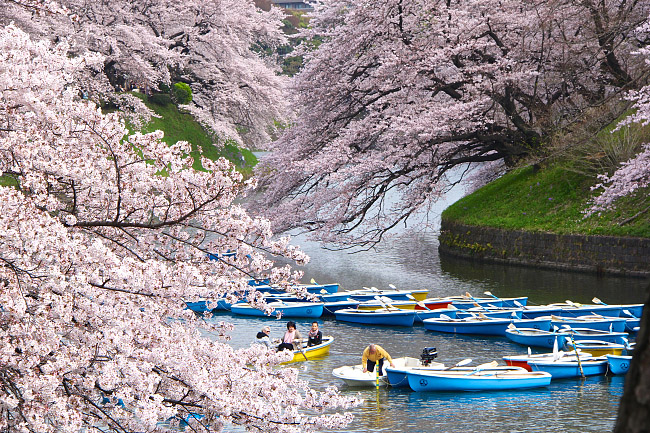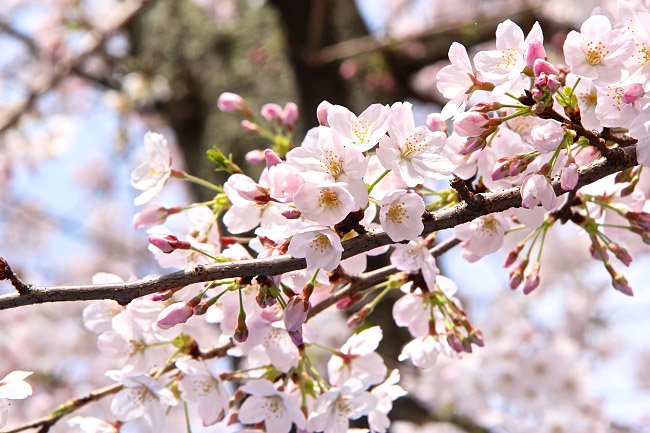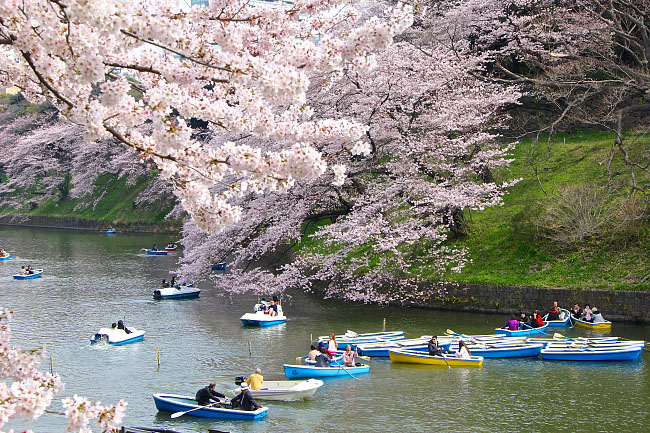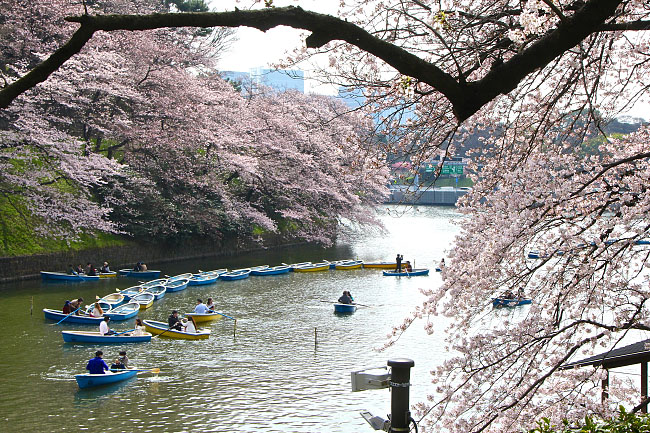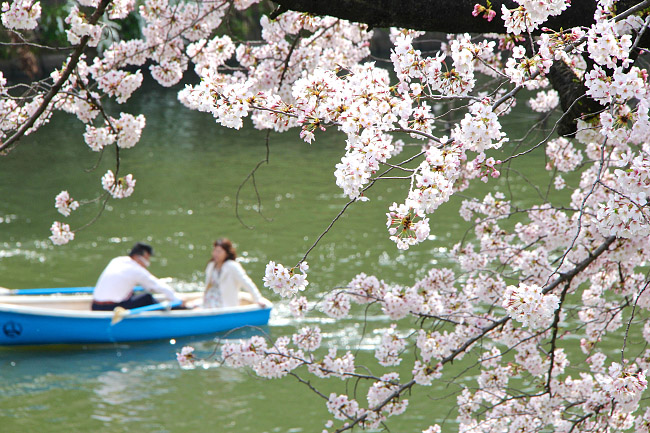 My next stop today was to Yasukuni Shrine, just a short walk north of Chidorigafuchi. The shrine is famous among hanami enthusiasts as the home of Tokyo's representative cherry tree, which is observed by Japanese meteorological services to officially declare the start of the city's sakura season. Today, the tree, along with all of the other trees on the grounds, was definitely at full bloom.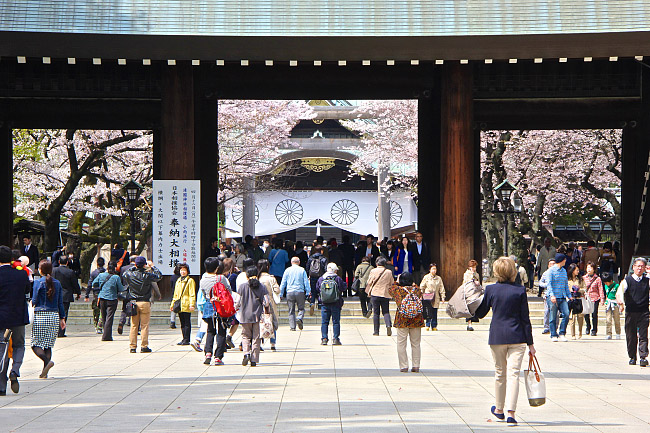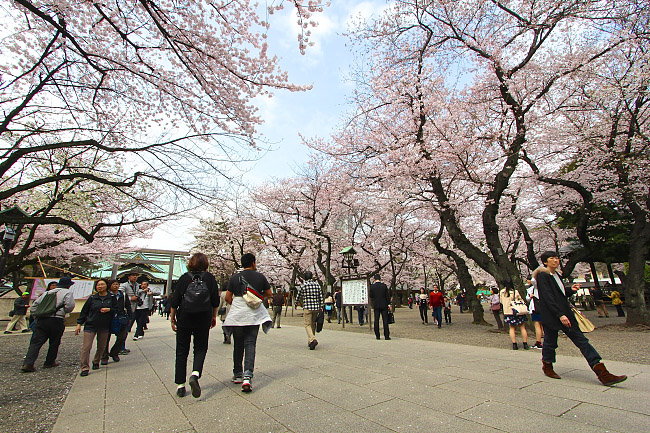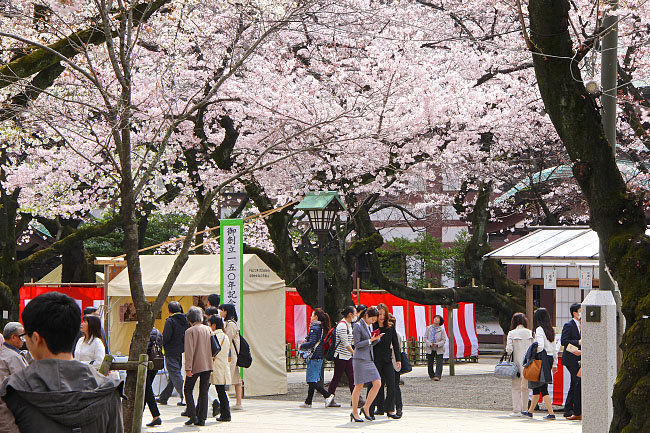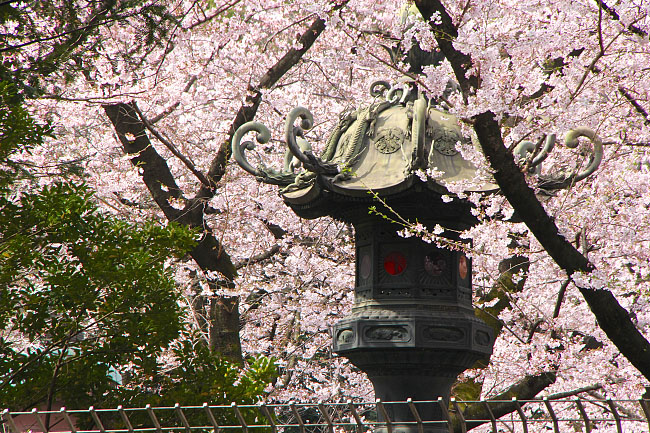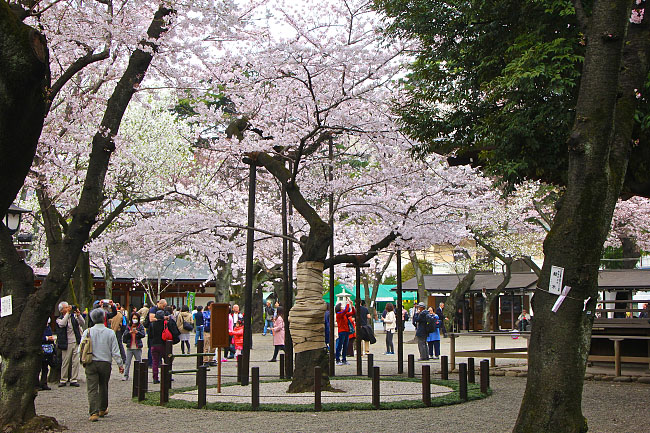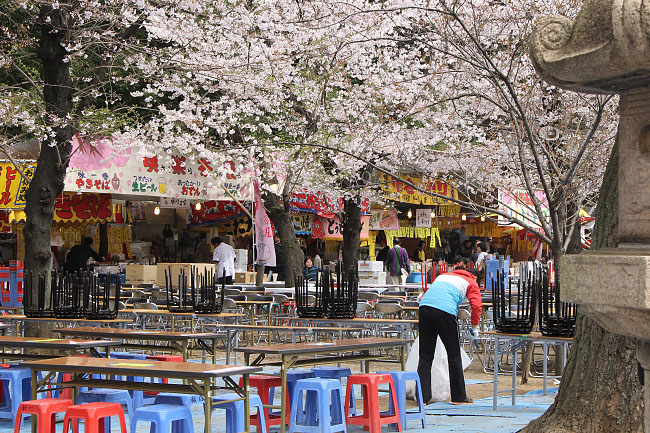 Shinjuku Gyoen National Garden, one of Tokyo's most popular hananmi party spots was my thrid destination for the day. Like the spots above, the most common, mid-season-blooming Somei Yoshino trees in the park were at their peak today. Like everywhere else, it was also incredibly crowded. Happily, the grounds are generally expansive enough to afford most visitors a bit of breathing room for picnicking.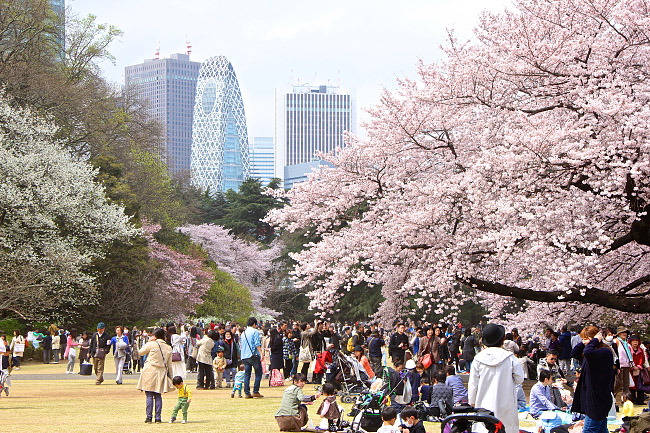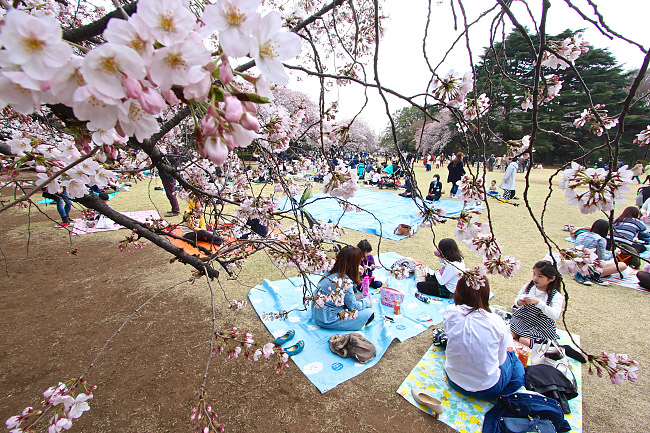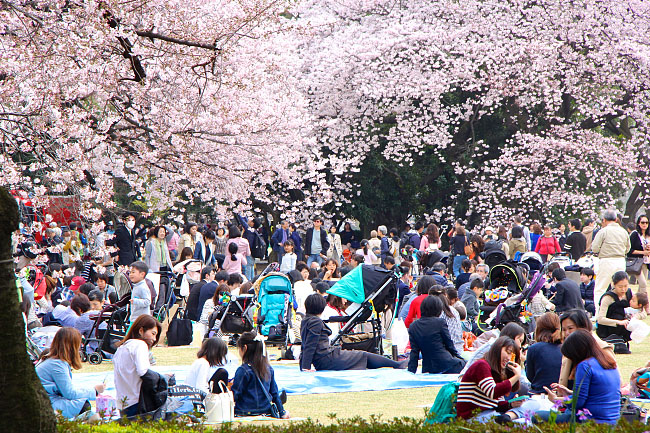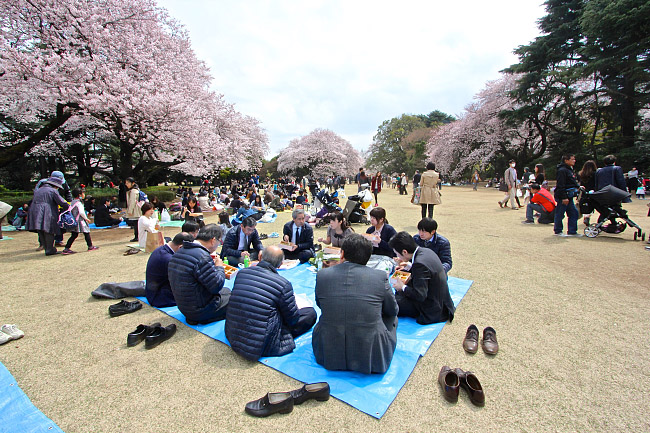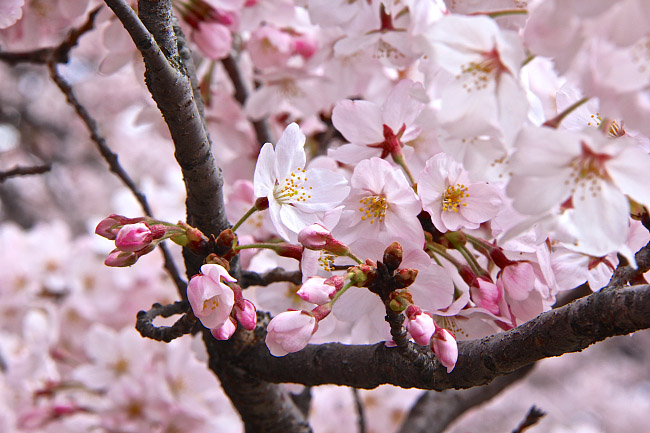 My last stop of the day was to another of Tokyo's most popular hanami party hot spots, Ueno Park. Compared to my last visit here just three days ago, when the trees were still around halfway to their peak, the trees have practically exploded into full bloom. Here, too, the trees should still provide some great blossom viewing for the next week or so if conditions remain mild, and if you don't mind sharing the view with the tens of thousands of visitors that will be pouring into the park to enjoy some hanami, too. The trees in Ueno Park will also be illuminated at night till 20:00 through April 10.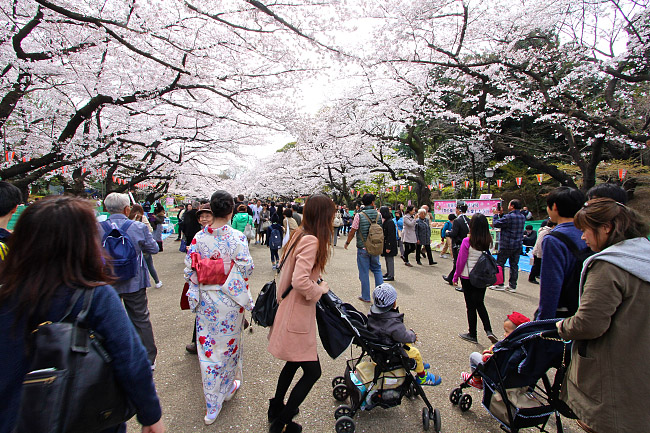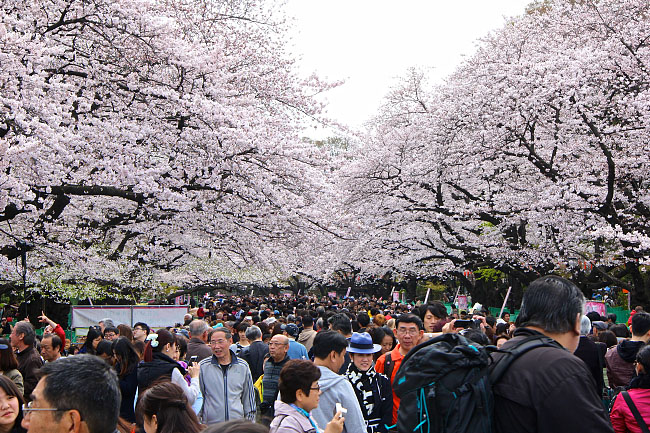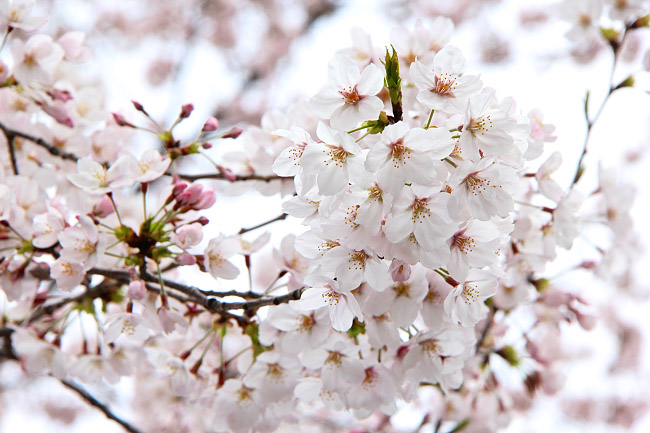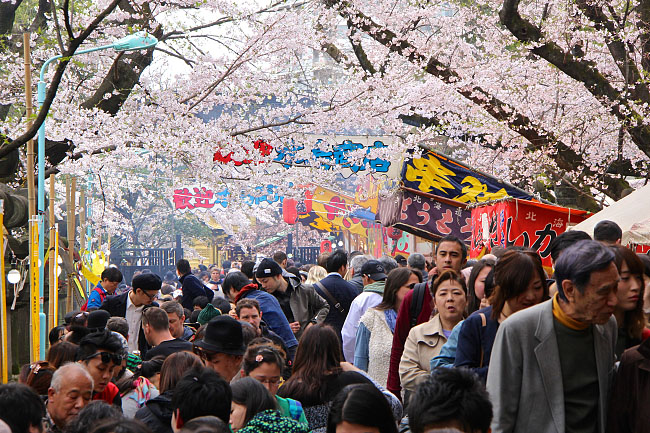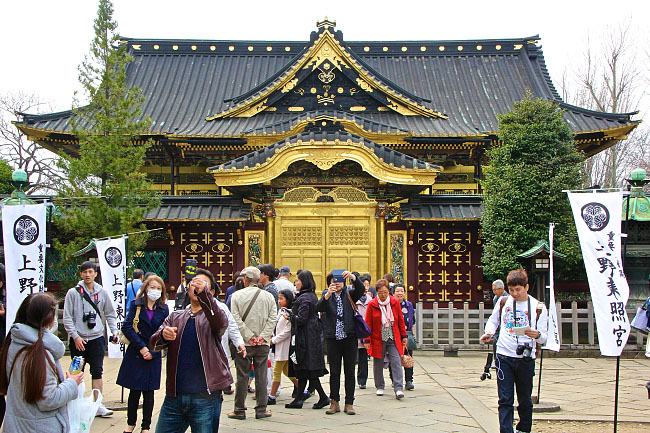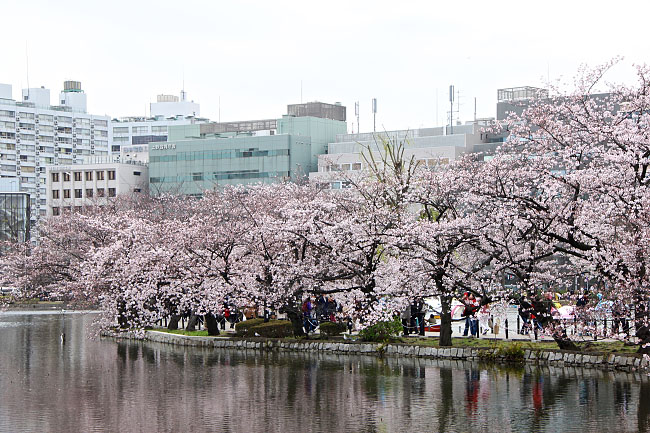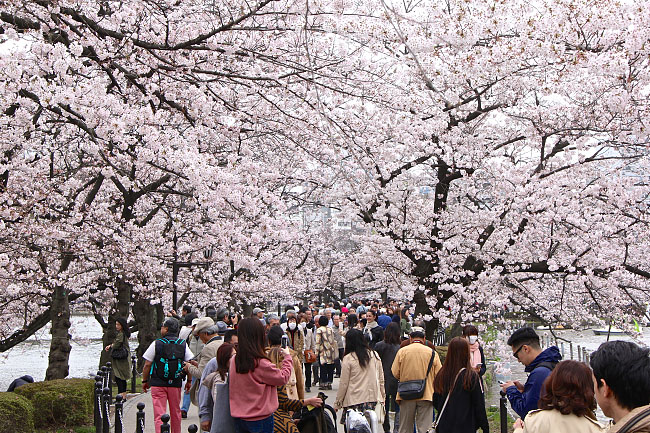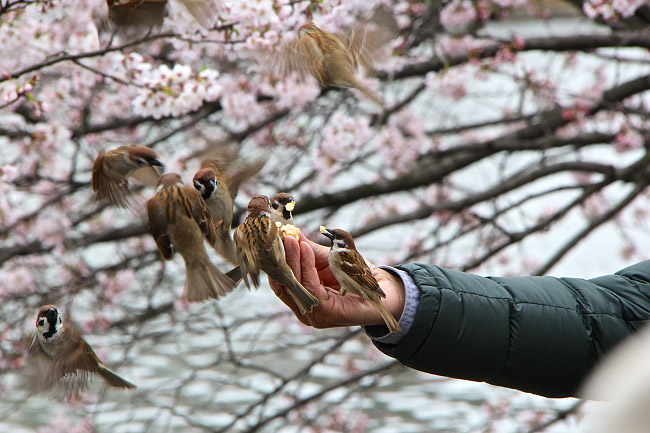 Questions? Ask in our forum.