Yasukuni Shrine
Dedicated to the deities of Japan's war dead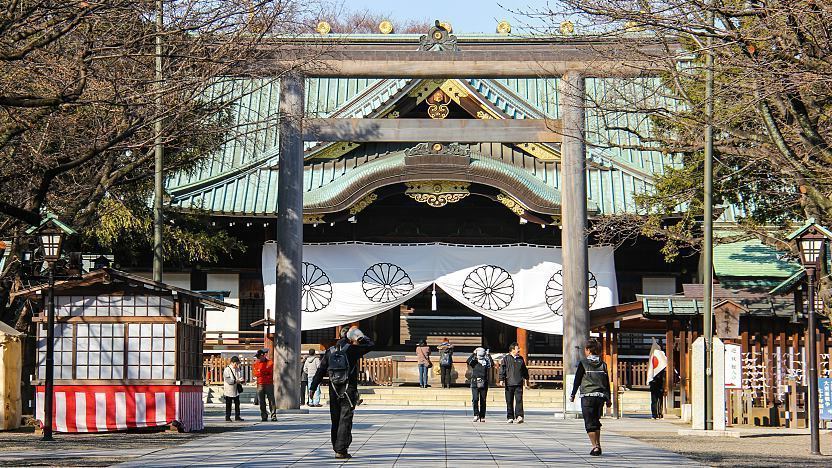 Yasukuni Shrine (靖国神社, Yasukuni Jinja) is a Shinto shrine in central Tokyo that commemorates Japan's war dead. The shrine was founded in 1869 with the purpose of enshrining those who have died in war for their country and sacrificed their lives to help build the foundation for a peaceful Japan.
The spirits of about 2.5 million people, who died for Japan in the conflicts accompanying the Meiji Restoration, in the Satsuma Rebellion, the First Sino-Japanese War, the Russo-Japanese War, the First World War, the Manchurian Incident, the Second Sino-Japanese War and the Pacific War, are enshrined at Yasukuni Shrine in form of written records, which note name, origin and date and place of death of everyone enshrined.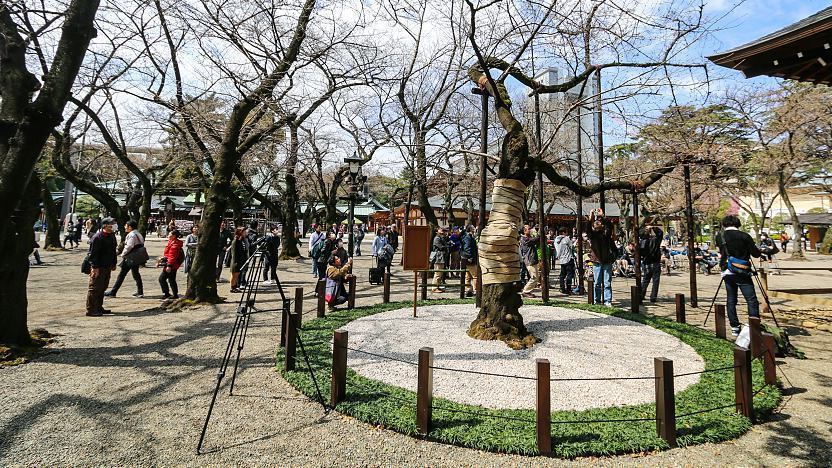 A political controversy surrounds Yasukuni Shrine because since 1978, fourteen class A war criminals have been among the 2.5 million enshrined at Yasukuni. Furthermore, the official visits by several prime ministers and cabinet members to the shrine since 1975 have been causing concerns regarding a violation of the principle of separation of church and state.
Next to the shrine buildings stands the Yushukan, a museum that commemorates Japan's wars from a conservative Japanese perspective with much information in English. On the shrine grounds stand hundreds of cherry trees including Tokyo's representative tree that is used by the meteorological agency to pronounce the official opening of the blossoms in the city.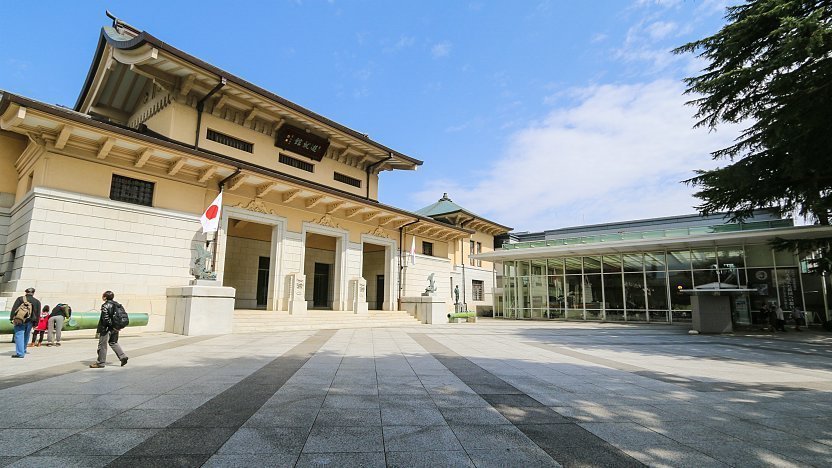 Yasukuni Shrine is located a short walk from Kudanshita Station on the Hanzomon, Tozai and Shinjuku subway lines.
From Tokyo Station
Take the Marunouchi Subway Line from Tokyo Station to Otemachi (1 minute) and then the Hanzomon Subway Line to Kudanshita Station (4 minutes). The one way fare is 170 yen.
From Shinjuku Station
Take the Shinjuku Subway Line directly from Shinjuku to Kudanshita Station. The one way trip takes 8 minutes and costs 220 yen.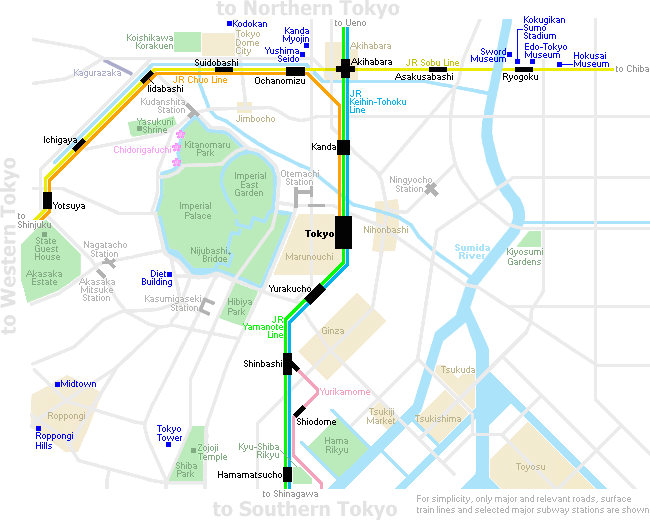 Yasukuni Shrine
Hours
6:00 to 18:00 (until 17:00 from November to February)
Yushukan Museum
Hours
9:00 to 16:30 (admission until 16:00)
Closed
A few irregular closure days in late June and late December
Questions? Ask in our forum.